Description
Highlight
Ready stock in Malaysia, Local Seller, Ships from KL, Malaysia
【10000mAh High Power】high-quality lithium-ion polymer batteries, the large power supply can provide long-lasting battery life for smart devices such as mobile phones, tablet computers, and digital cameras.
【10W Qi Wireless Fast Charging】Xiaomi Wireless Power Bank supports up to 10W fast charging in wireless charging mode, and in wireless charging mode to fully charge Xiaomi Mi9 in just 2 hours.
【Qi Wireless Standard】Xiaomi Wireless Charger is certified by Qi wireless standard and can be intelligently compatible with different mobile phones.
【Charge three devices simultaneously】Xiaomi Wireless Power Bankhas 2 charging interfaces, USB-A and USB-C. It can support 3 devices to charge at the same time with wireless charging.
【18W USB Type C input / Output】ThisWireless Power Bankis specially optimized for Xiaomi Mi9. USB-C interface supports bidirectional input and output, supports QC3.0, PD3.0 protocol, maximum input, and output power reaches 18W, USB-A interfaces output maximum power can be Up to 18W.
【Support Intelligent FOD Metal Foreign Object Detection】ThisWireless Power Banksupports intelligent FOD metal foreign object detection and protection, which can avoid the situation that the power consumption is high due to the wrong placement of metal foreign objects such as keys and coins, thus eliminating the safety hazard.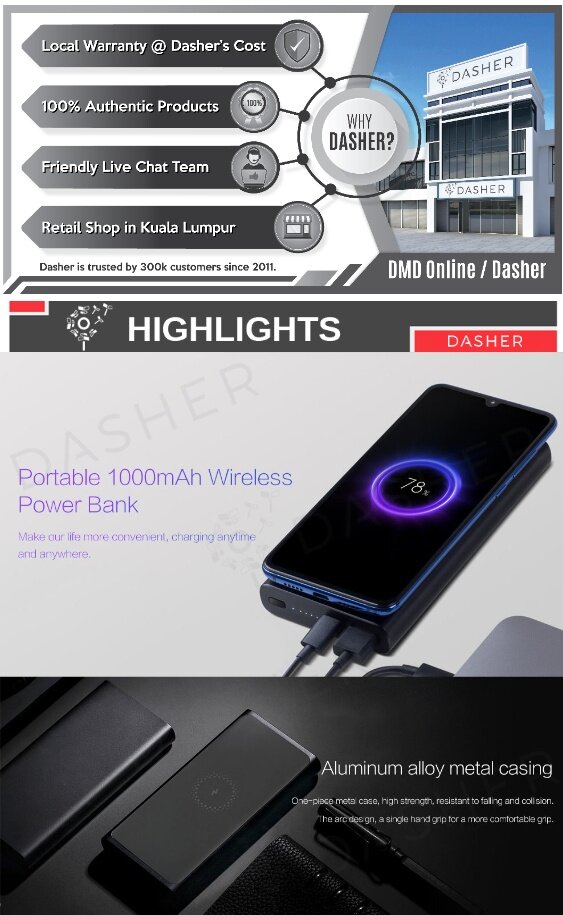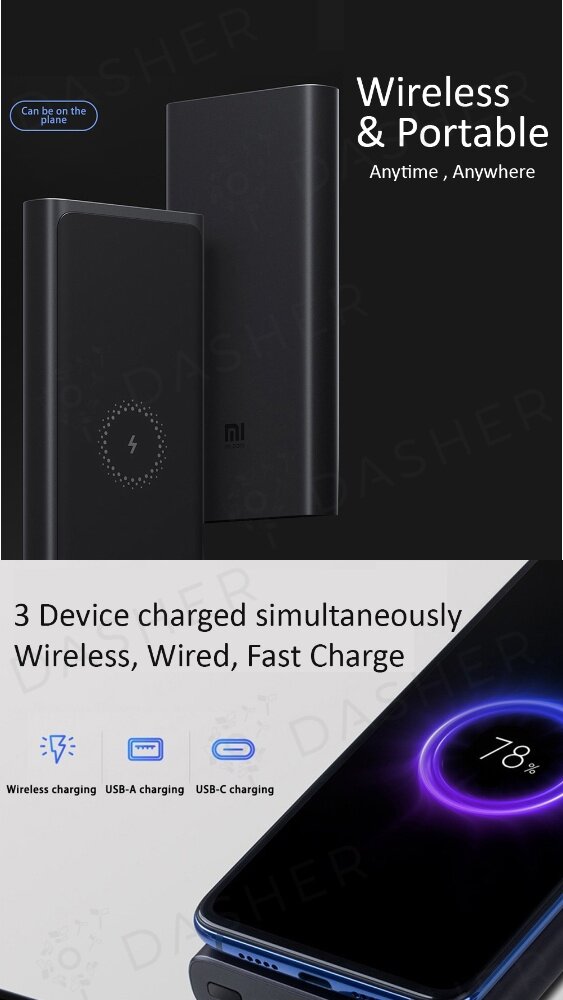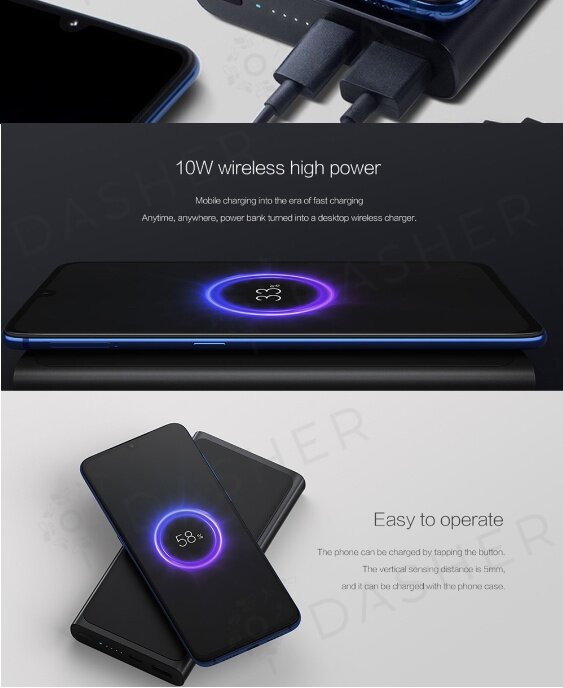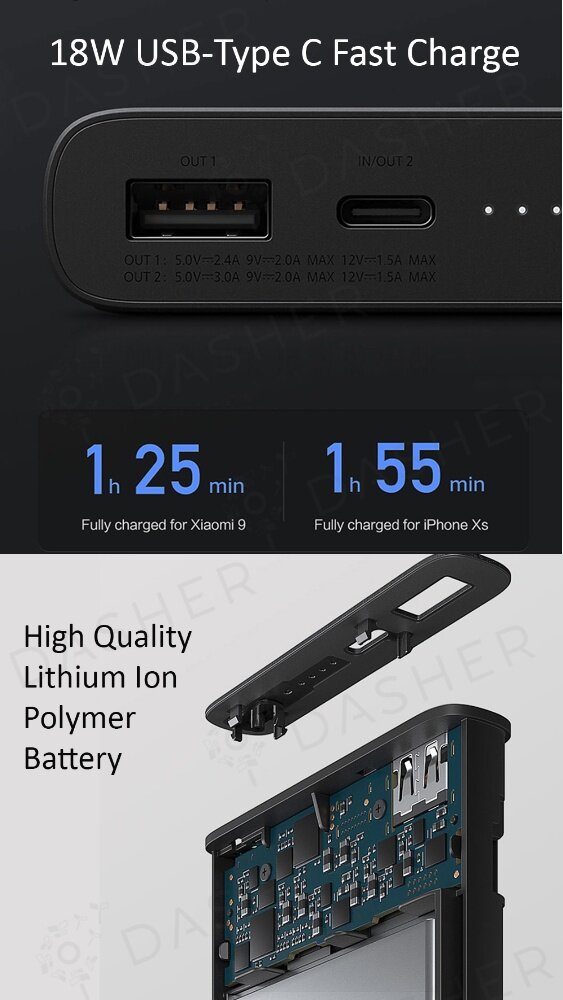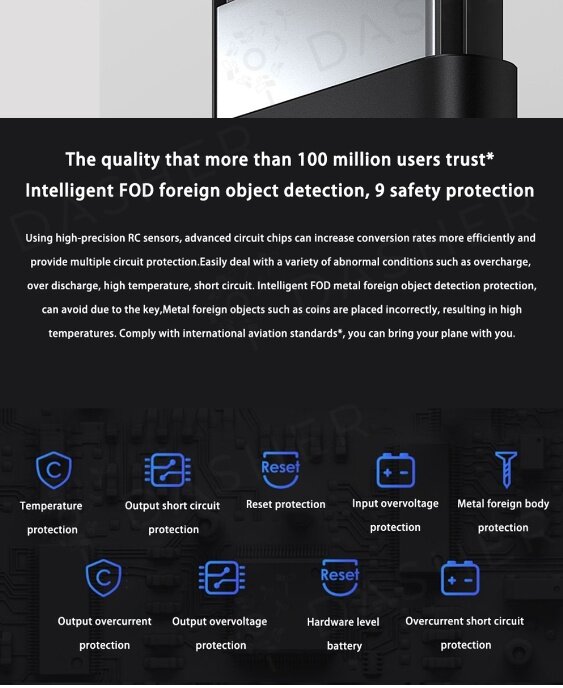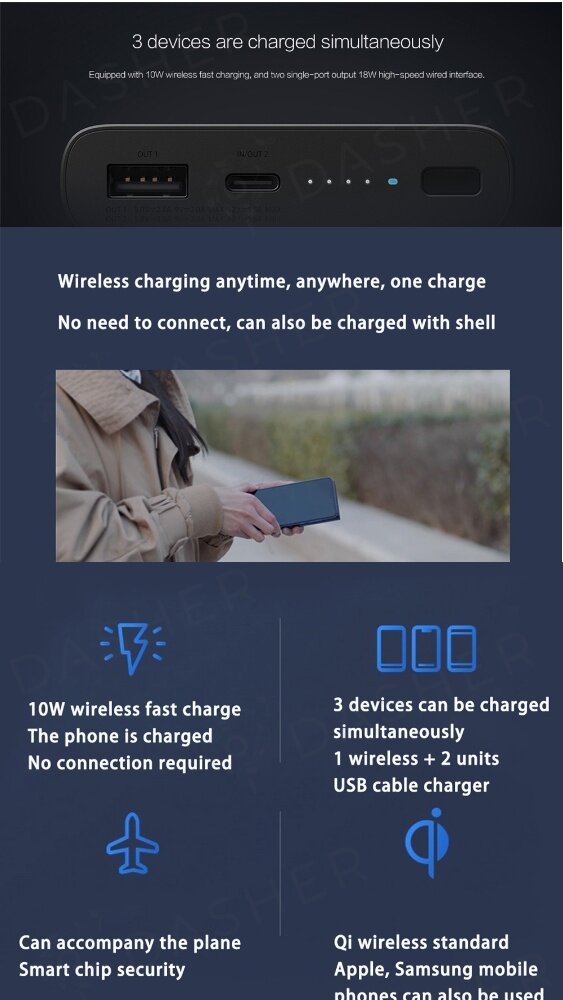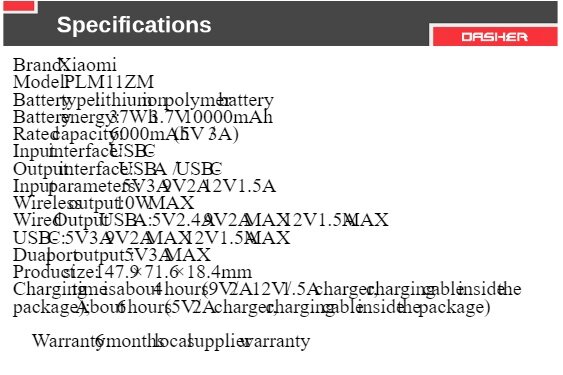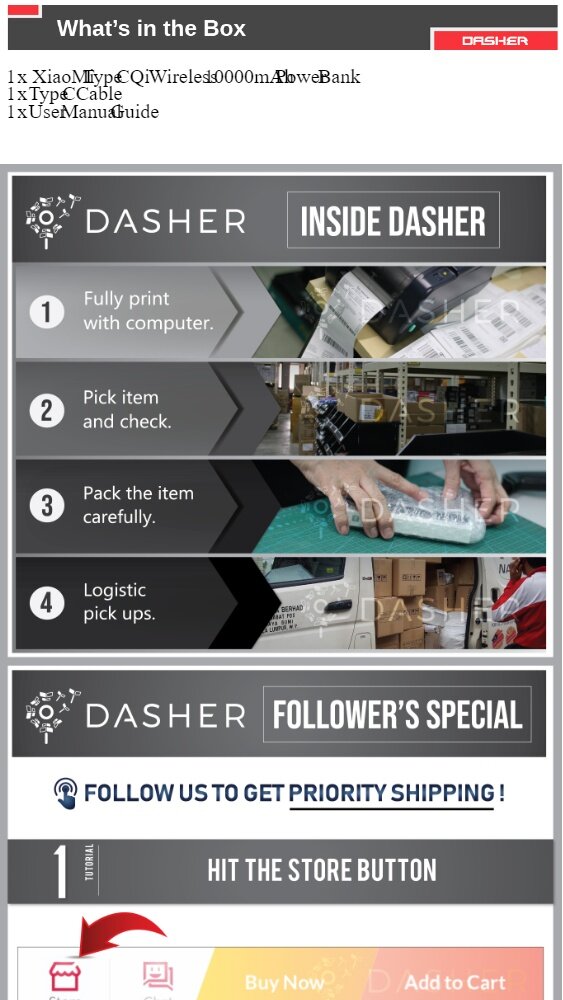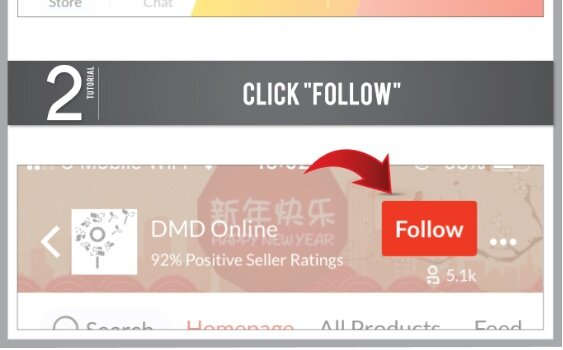 Reviews (0)
view all
back
What's in the box
1 x XiaoMi Type C Qi Wireless 10000mAh Power Bank
1 x Type C Cable
1 x User Manual Guide