Corporate Social Responsibility (CSR)
Dasher Contributes to Help Fight COVID-19
Providing support to the frontlines who are combating covid-19 and those who are affected and in need due to the pandemic. Amidst the chaos caused by COVID-19 pandemic sweep in #Malaysia, almost all businesses are being upended and further causes crisis to the local, nation and global economies. As the new infection cases being reported daily has yet to show any significant sign of a flattening infection curve, many of us are feeling concerned about the issue on medical supplies shortage.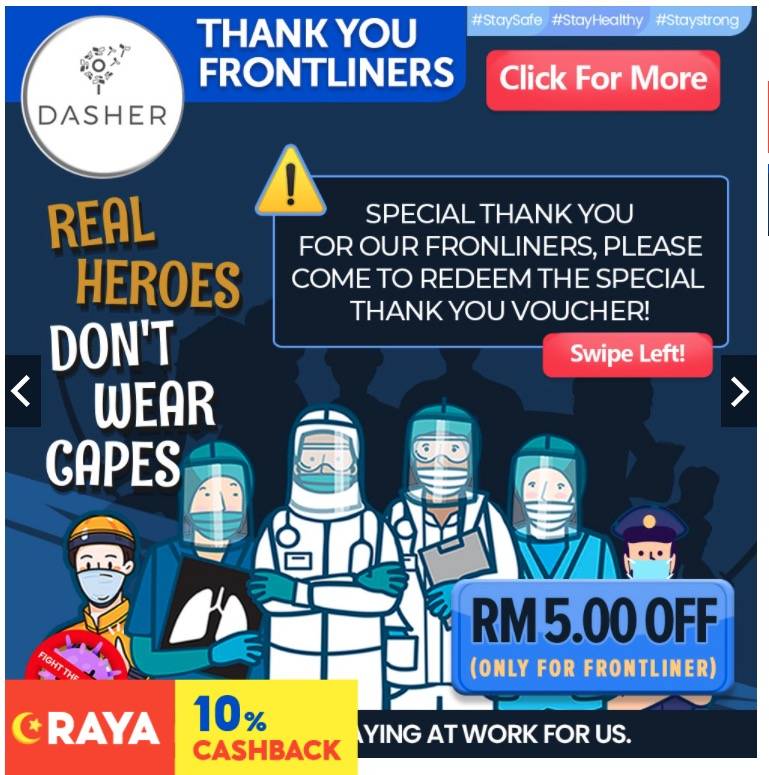 "Dasher frontline Campaign"
Amidst the Covid-19 pandemic and Movement Control Order (MCO) enforced by the Government.
Dasher is supporting the nation with its corporate social responsibility initiative. On April 29, it started a small contribution by thanks to our heroes' campaign RM5.00 vouchers for the frontlines and who are also working round the clock to fight against Covid-19.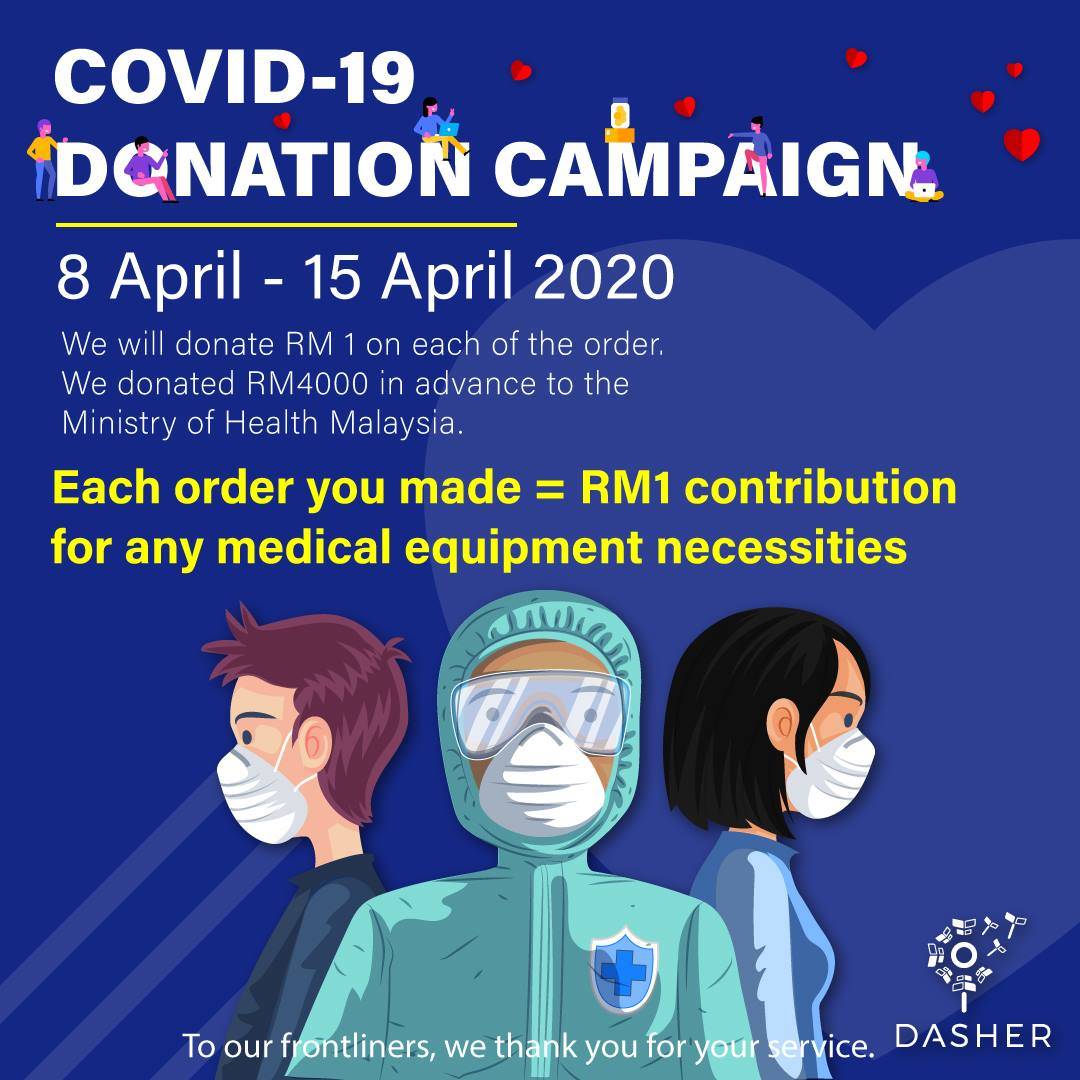 "Dasher Donation Campaign"
Dasher take our Corporate Social Responsibility (CSR) to contribute effort in combating pandemic by sales campaign for each order received through the campaign by which we donated RM1.00 for each purchase order we received from 8 April to 15 April 2020. Total collected almost 4,000 orders and We donated RM4,000 in advance to the Ministry of Health Malaysia.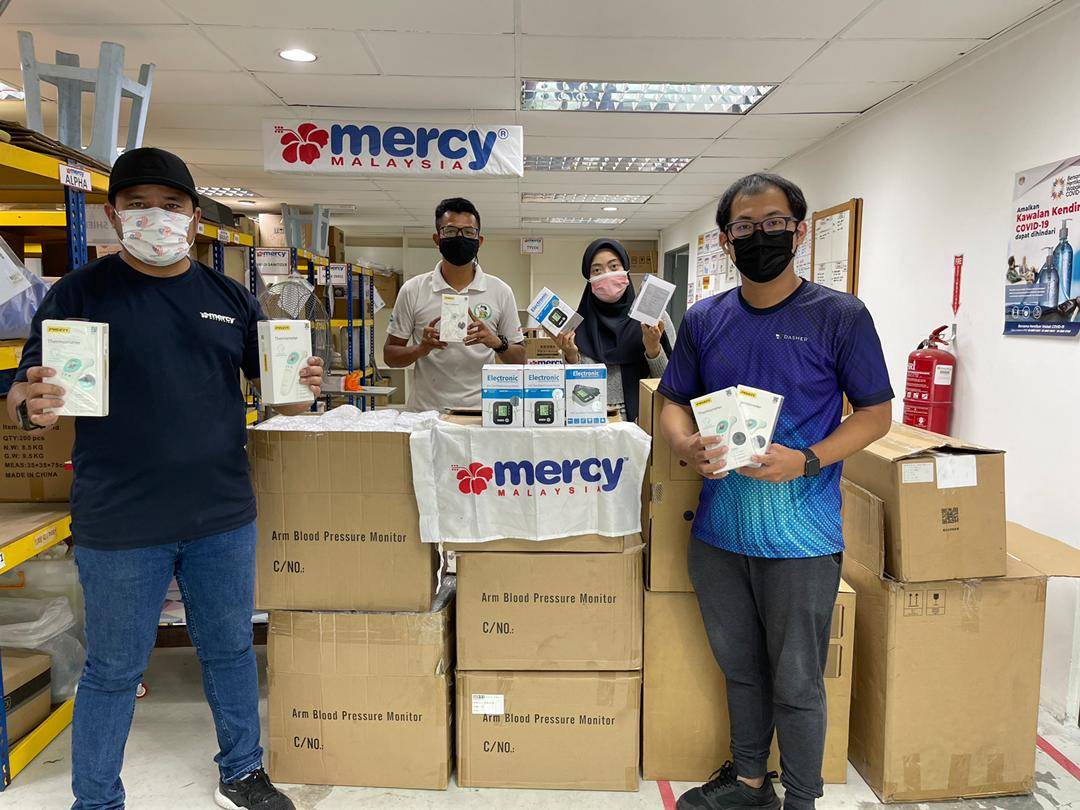 Small Efforts Can Make a Big Difference! 
We support our Dear Heroes; we heard your voice and struggle. we donated various health equipment valued more than RM20,000 to Mercy Malaysia as our initiative to ease the issue shortage of equipment faced by various hospital across Malaysia. #"Dasher Heard You Project"