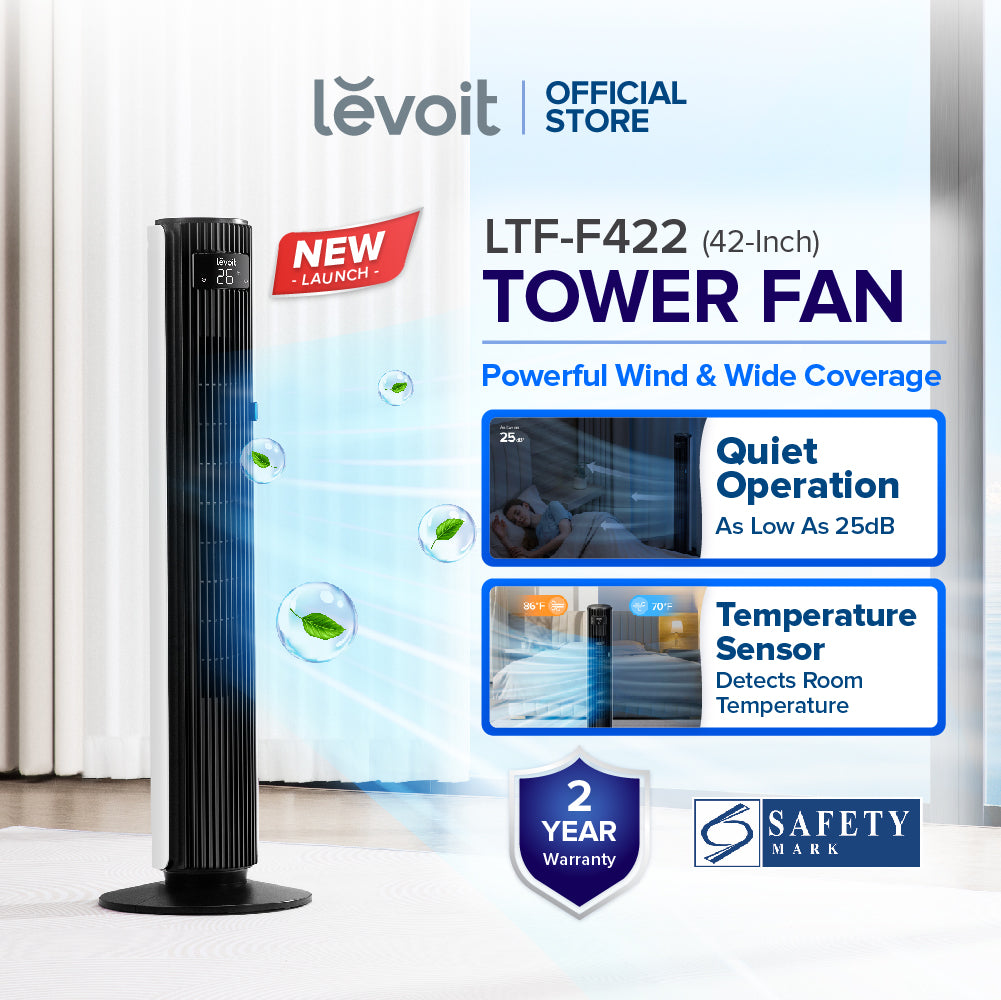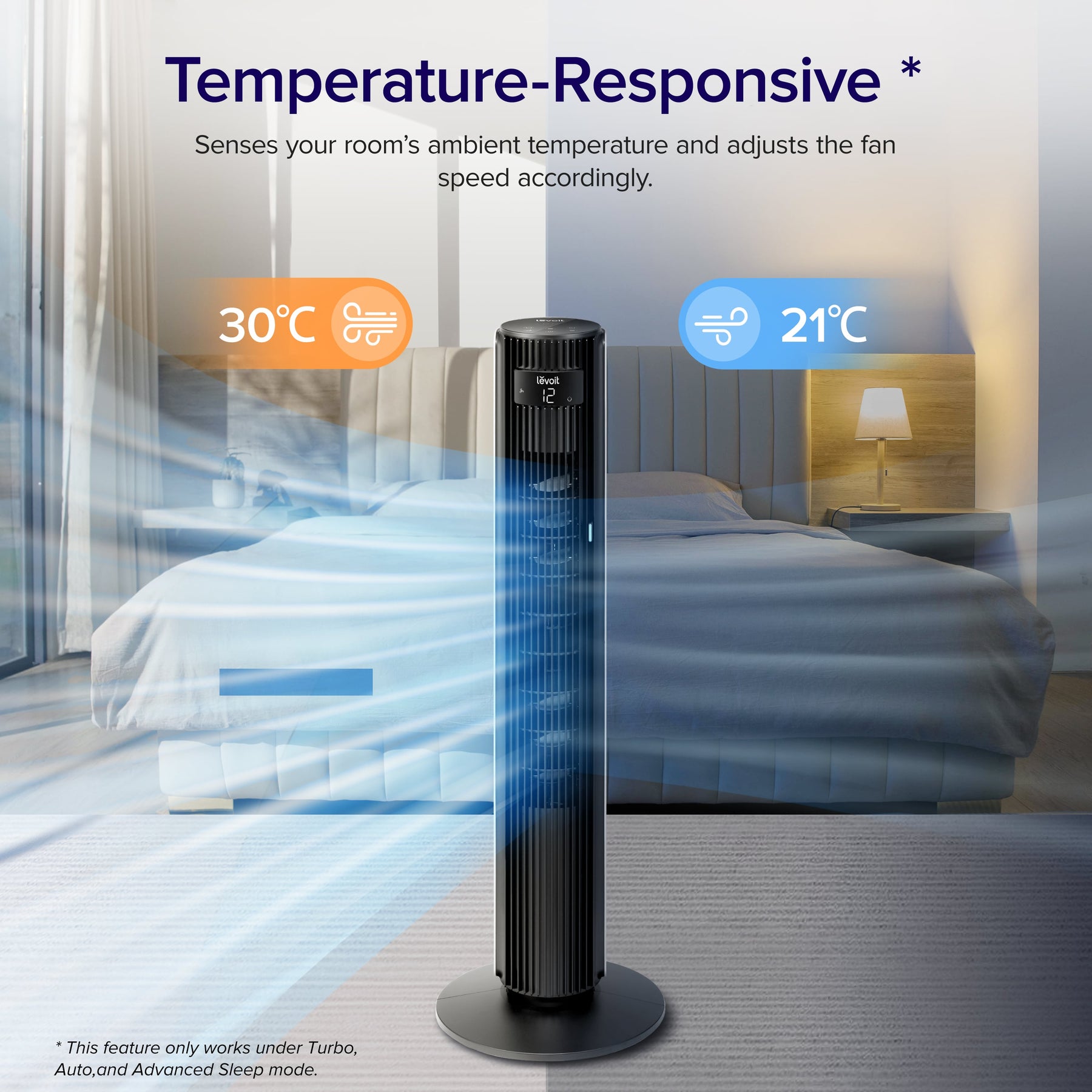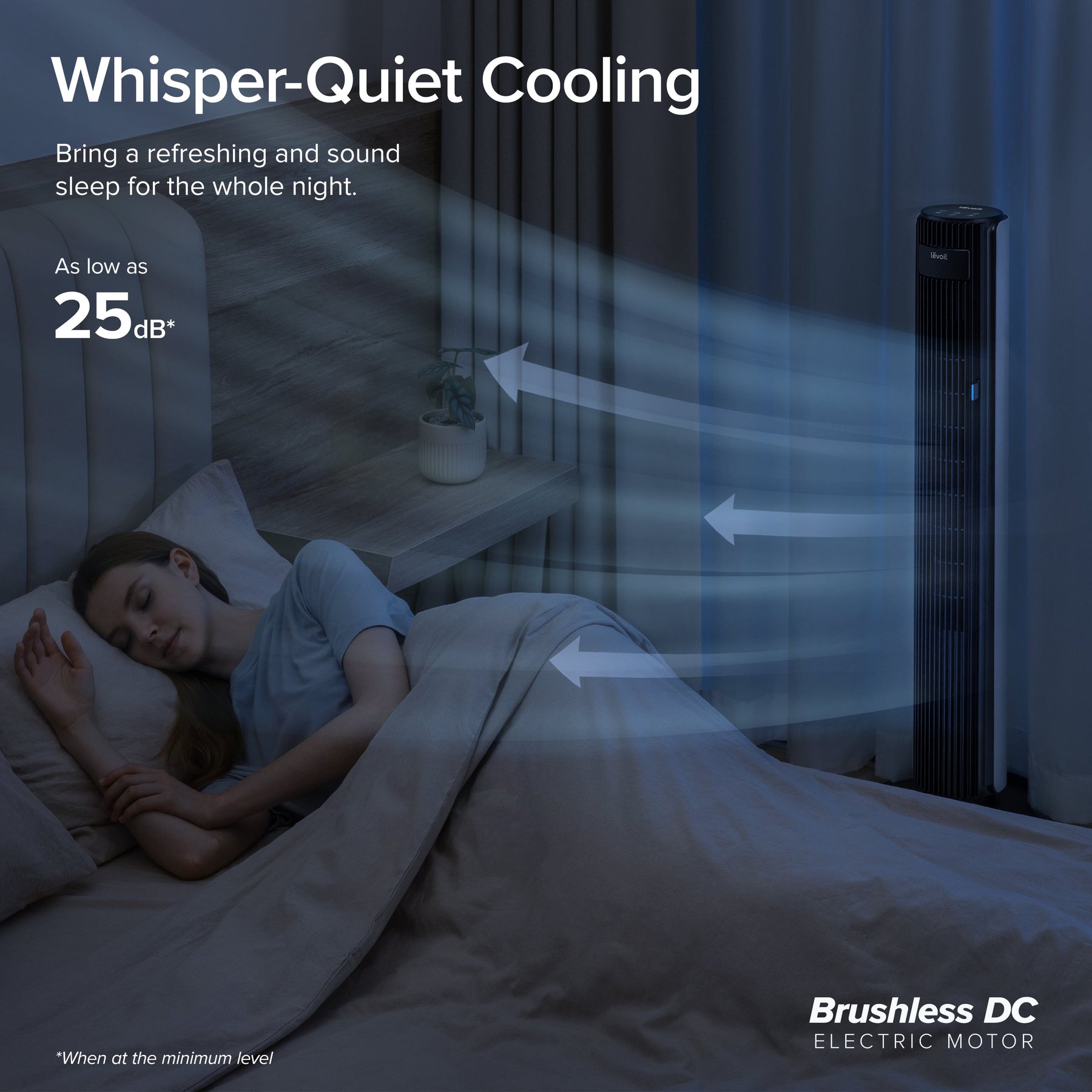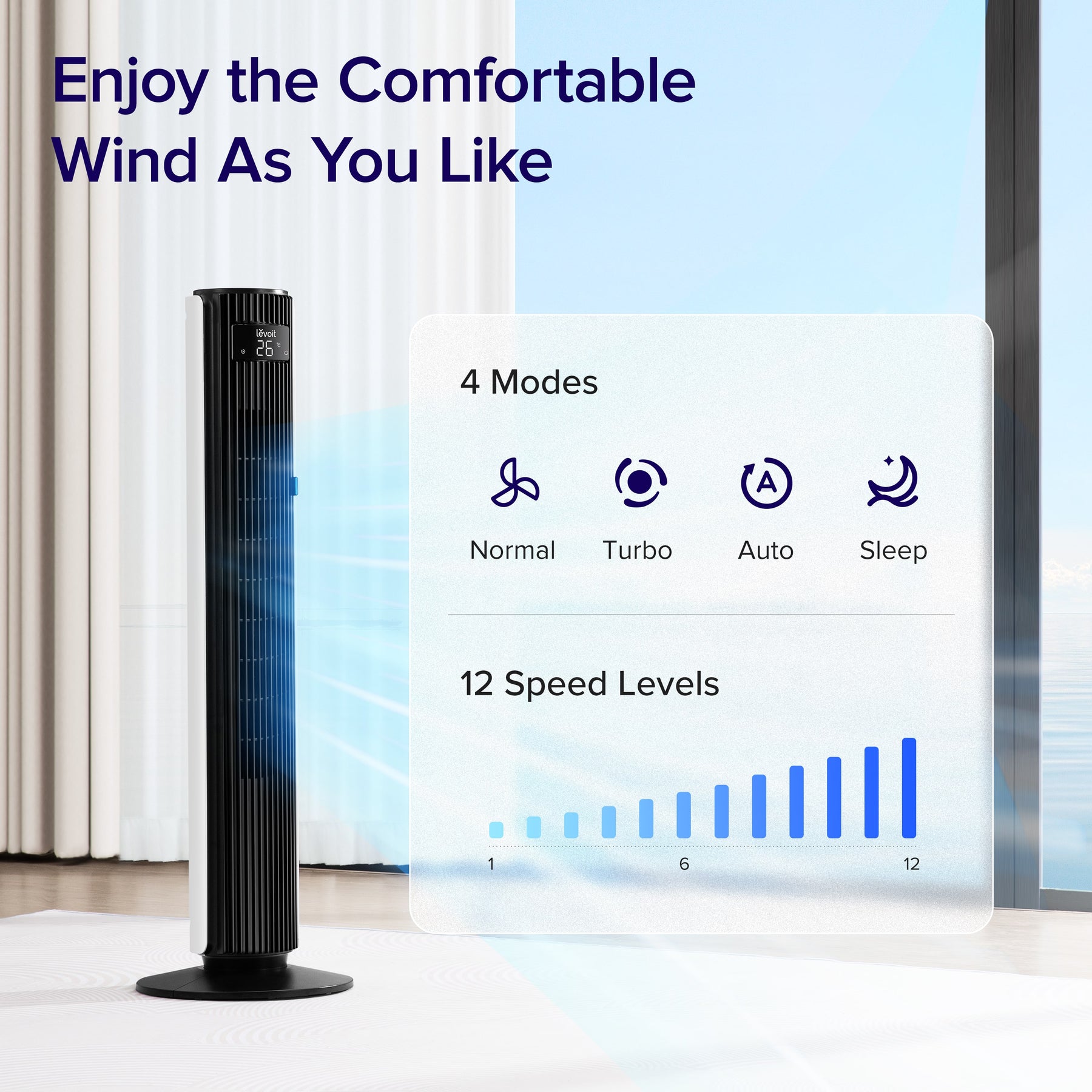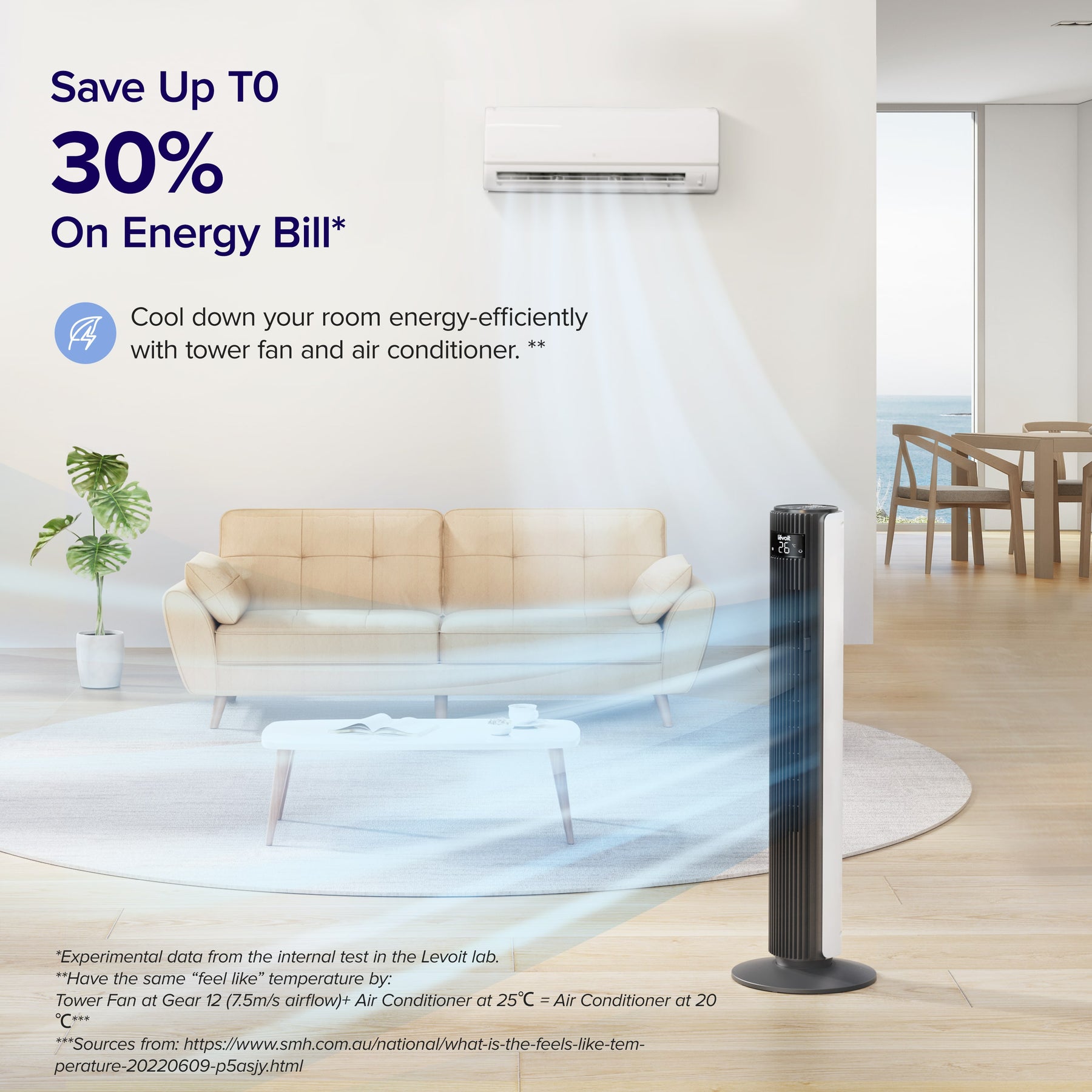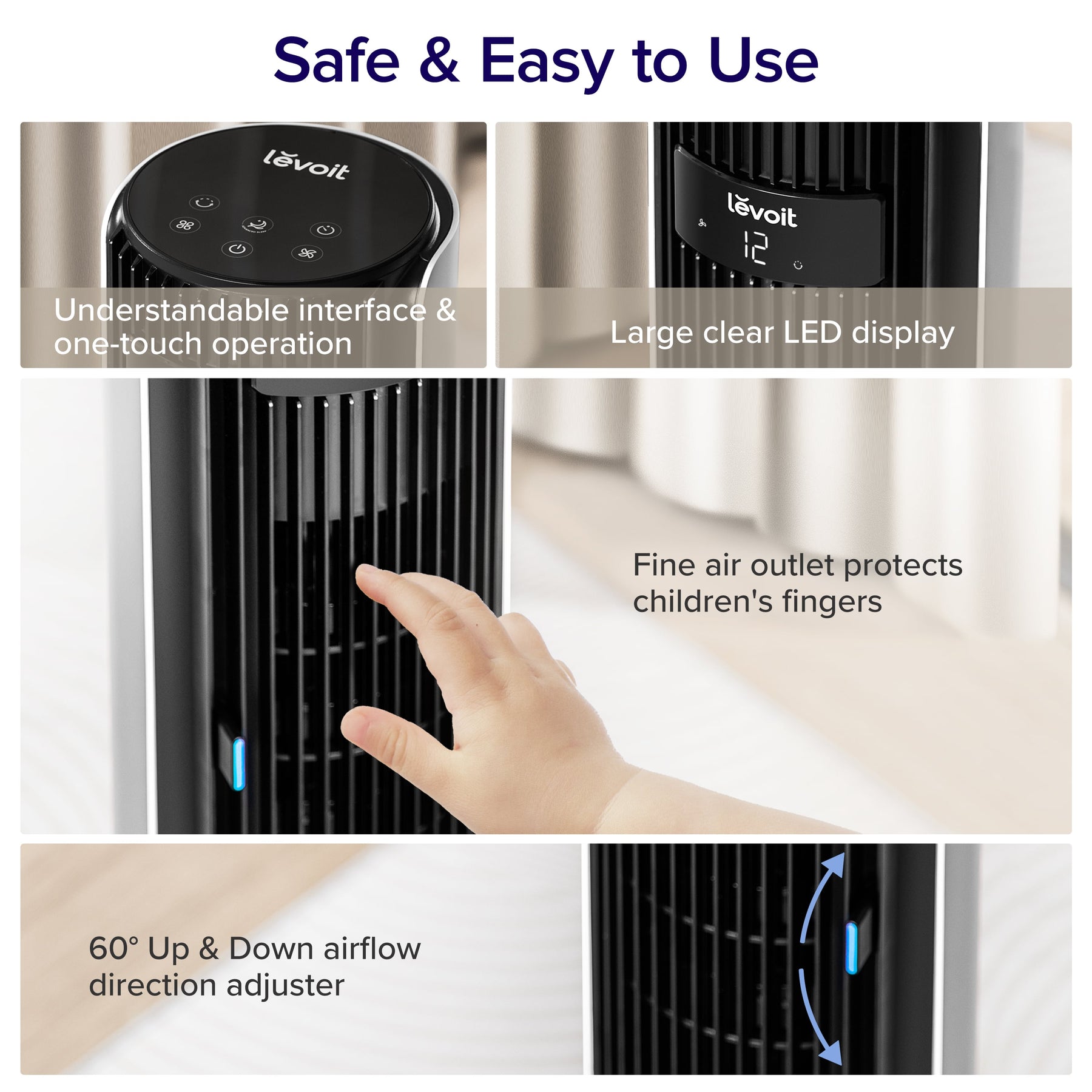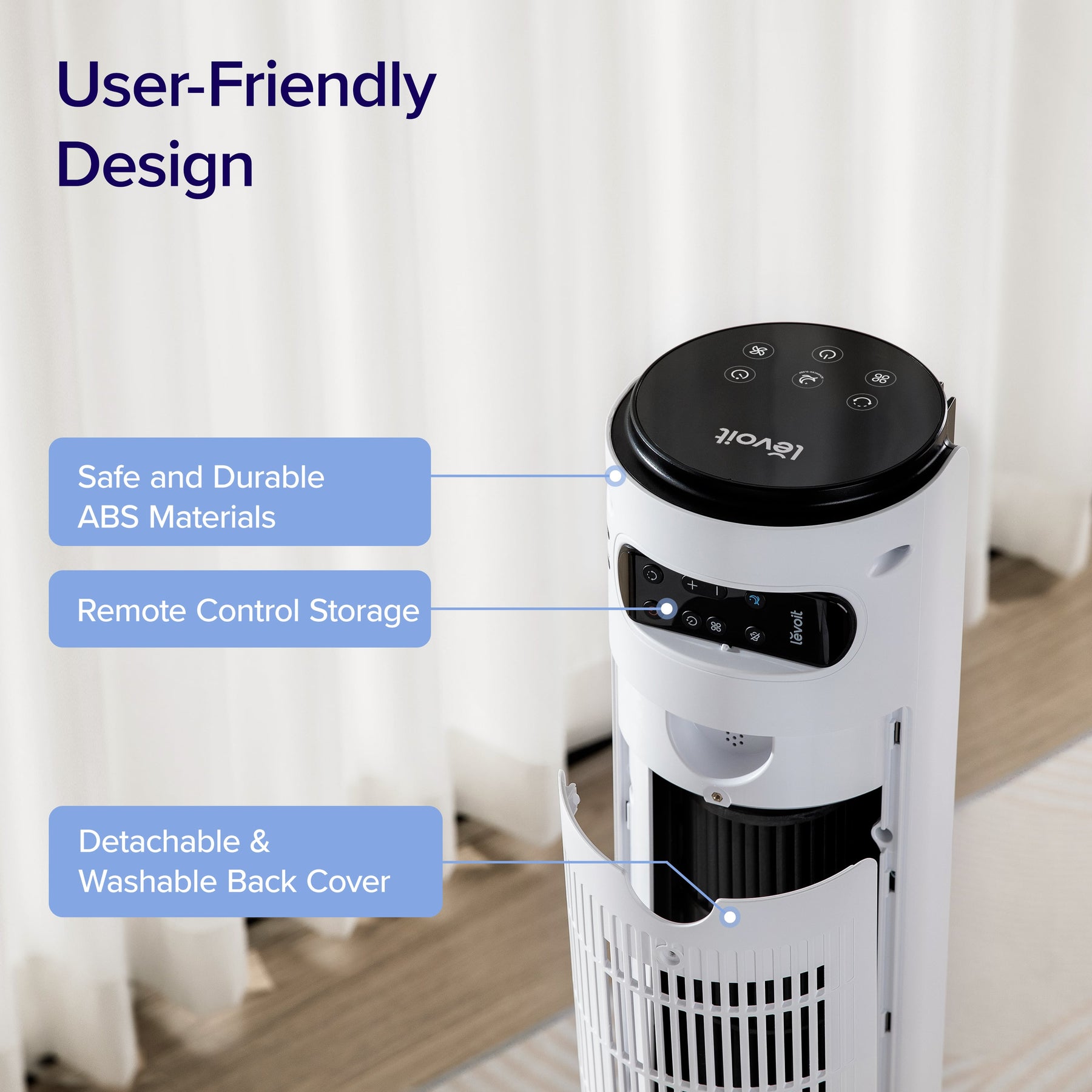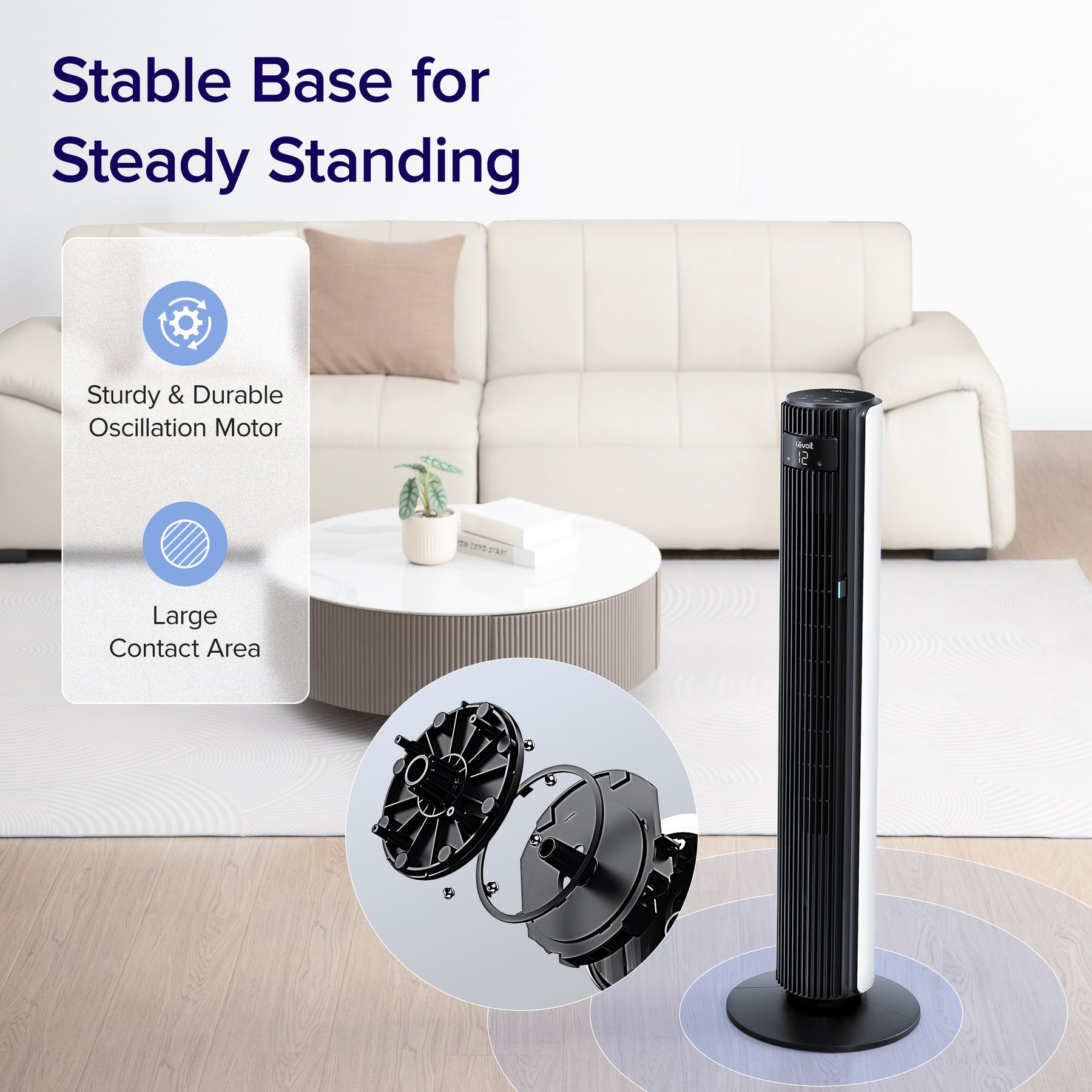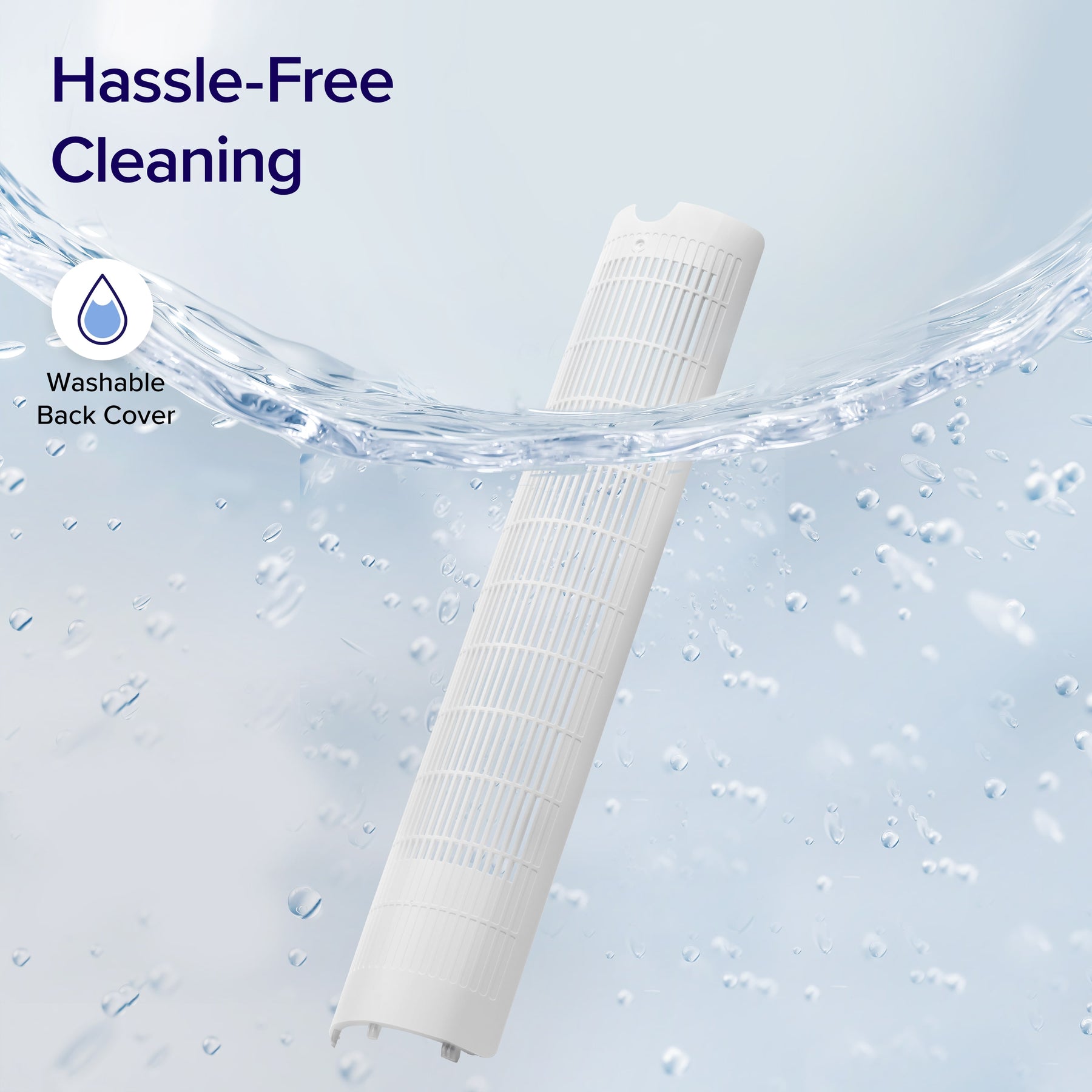 Levoit Low Noise Tower Fan with Temperature Sensor and Remote Controller
🛡️Official Levoit Warranty 🛡️
● Warranty automatically applied when items has shipped to the buyer
●About this item
✅ 【Powerful Tower Fan for Large Bedroom (for over 50㎡ Space)】This 42-inch compact tower fan cools every inch of air in your living space at speeds of up to 7.5m/s for all-day cooling comfort. With the 7m far blow-away ability, 90° Oscillation, and 60° up and down adjuster, the cooling is faster than ever.
✅ 【Temperature-responsive Feature for New Cooling Experience】 Featured with the temperature sensor, the tower fan automatically changes the speed levels according to the fluctuating room temperature, providing the most suitable fan speed for comfortable cooling feels, which works in Auto, Turbo, and Advanced Sleep modes.
✅ 【Quieter Operation】Enjoy powerful airflow with the high-speed rotation of our advanced brushless DC motor. The fan gears are meticulously designed for whisper-quiet operation, ensuring a noise level as low as 25dB.
✅ 【More Comfort, Less Consumption】Customize your comfort with the touch panel or the buttons on the remote control, with 4 modes (Auto/Turbo/Advanced Sleep/Normal). Extremely low energy consumption, half of the energy consumption of ordinary.
✅ 【12 Speeds to Fit Your Needs】Tailor your cooling experience with 12 speed options to choose from. Select gentle breezes on gears 1-3, soft cooling on gears 4-6, high winds on gears 7-9, or storm-strength winds on gears 10-12.
✅ 【4 Modes for Comfortable Cooling Experience】
Normal Mode - For customized settings. Manually control the fan speed as you need.
Auto Mode - For constant cooling. Automatically adjust to the most suitable fan speed for you, saving extra energy and manual settings.
Turbo Mode - For Rapid Cooling. Accelerate air circulation and achieve faster cooling with AC.
Advanced Sleep Mode - For better sleep quality. Automatically turn off the screen, and disable the selection sound, and adjust the fan speed according to the fluctuating room temperature.
✅ 【A Perfect Partner with AC for Energy-efficient Cooling Comfort】The tower fan delivers wind to blow away warm air surrounding your body, having you feel cooler even with a higher AC temperature setting. So you will get the same "feel like" temperature with lower electric energy consumption.
✅ 【Adjustable Up-down Wind】Enhance the comfort of your loved ones with adjustable wind direction, allowing you to experience consistent horizontal airflow, with the option to adjust the direction up to 30° or down to 30°
✅ 【Timer Function】Free your hands completely! This timer helps you set the time for the fan to automatically shut off, allowing for controlled continuous cooling for up to 12 hours, press and hold the fast cycle option in 1-hour increments
✅ 【Safe to Use】The fine air outlet is only 6.8mm in width, effectively protecting children's fingers and avoiding possible dangers. ABS materials ensure safety for daily use.
✅ 【Thoughtful Design】The smooth slot on the back of the fan provides a safe place for the small controller, preventing it from being misplaced. Top control panel is easy to operate without bending over. The LED display keeps you informed of the fan's working status.
✅ 【Durable & Washable】The simplified maintenance of this tower fan ensures a high-quality performance for years to come. Easily remove the washable back cover and wipe down the inside of the fan.
✅ 【Sleek Design with Compact Size】This 42-inch tower fan features a classic color and premium finishing, fitting various home decorations. With the vertical structure, you can place it everywhere without taking up much space.
● Specifications
- Speed Levels: 12
- Max Speed: 7.5 m/s
- CFM: 2127 m³/h
- Timer: 1-12 hr
- Noise Level: 25-48 dB
- Dimensions: 16 × 17.1 × 107.6 cm
- Weight: 5 kg
- Power Supply: 24V - 23W
- Power Adapter: Input:100-240V ~ 50/60Hz; Output: 24V - 1.5A
● What's in the Box?
- 1 x Tower Fan
- 2 x Base
- 1 x Remote Control
- 1 x Power Adapter
- 1 x Quick Start Guide
- 1 x User Manual