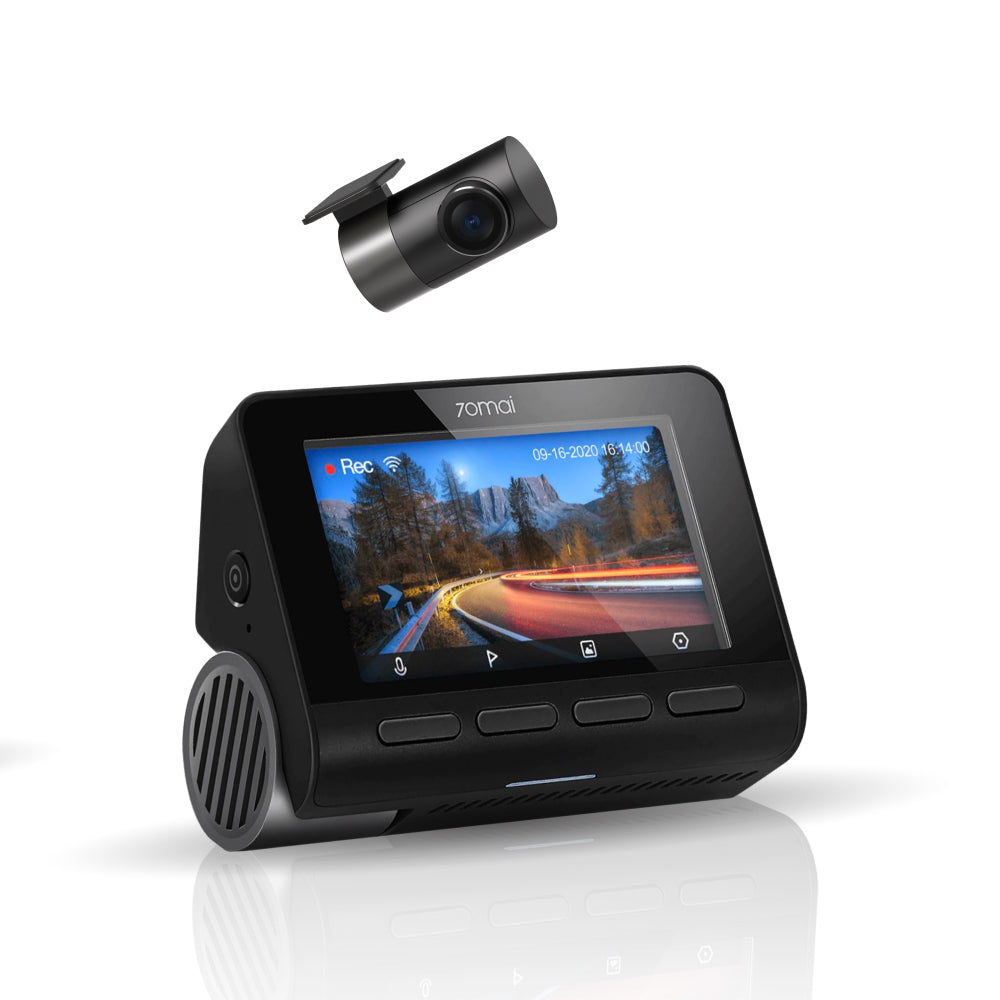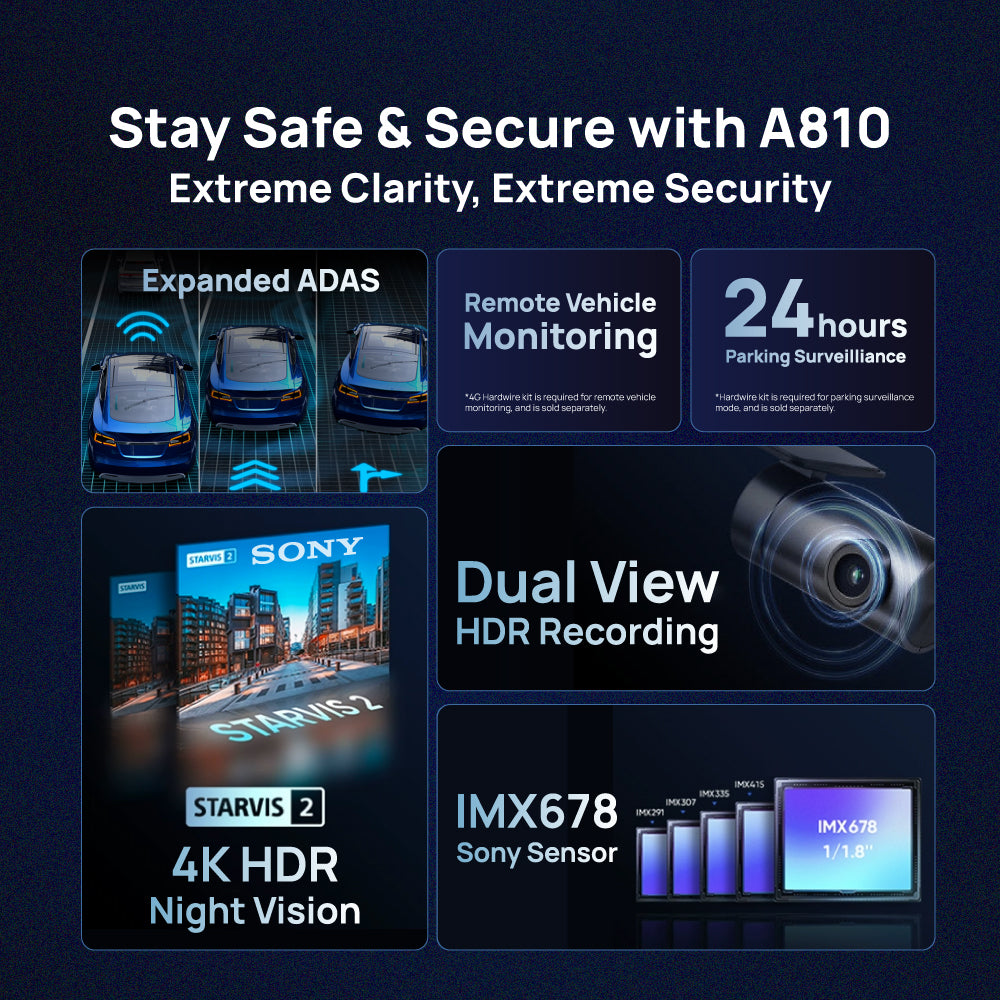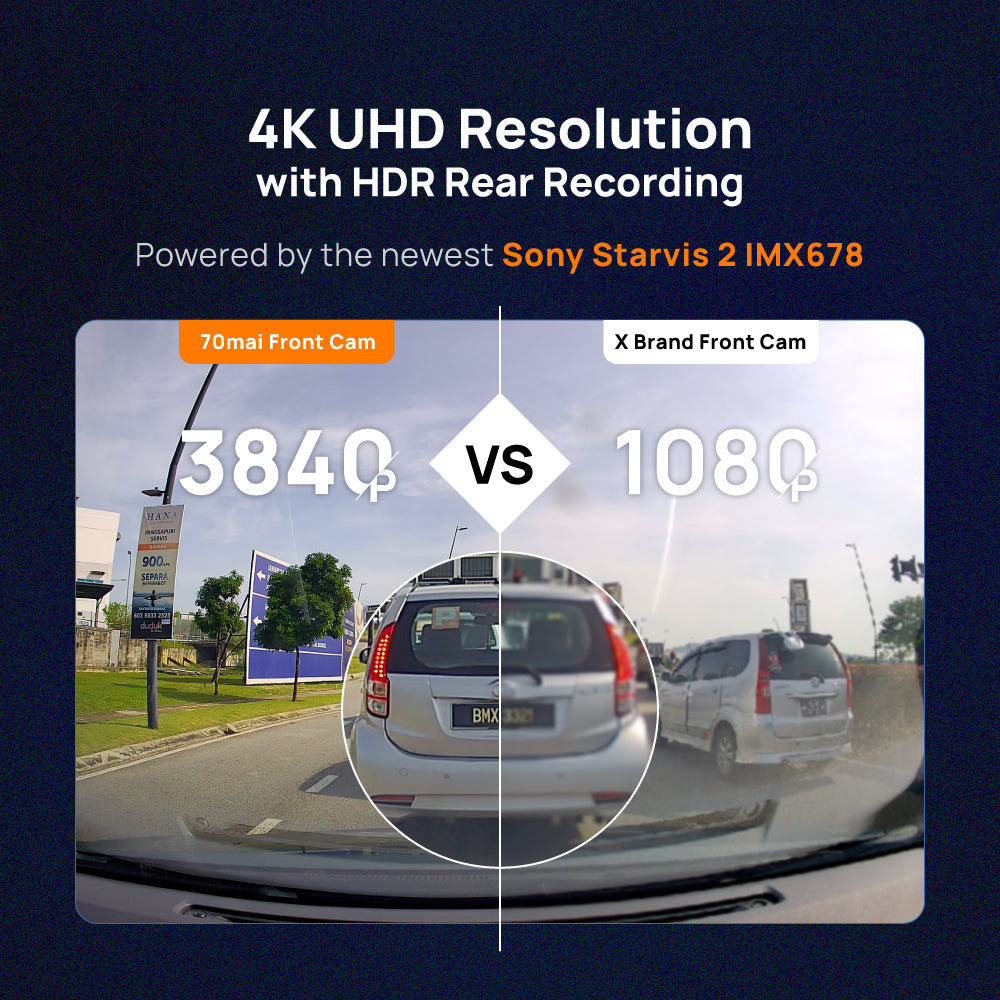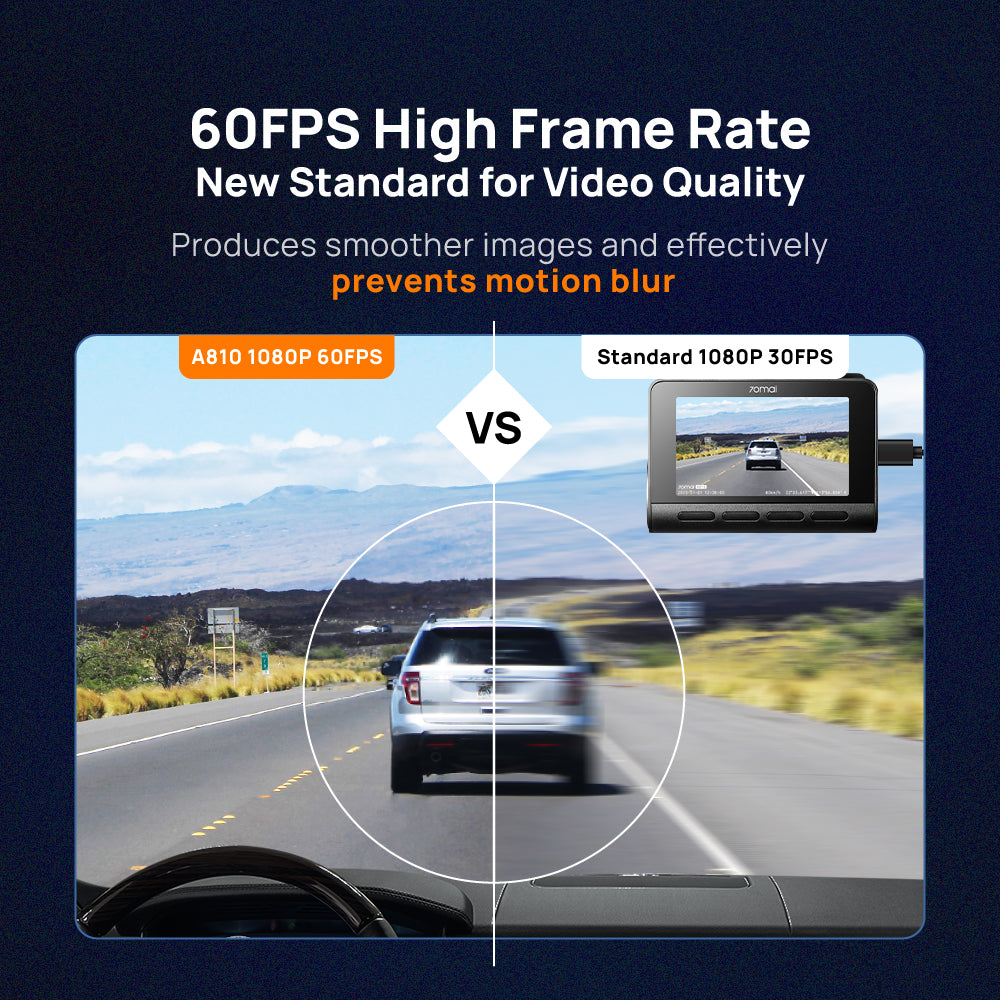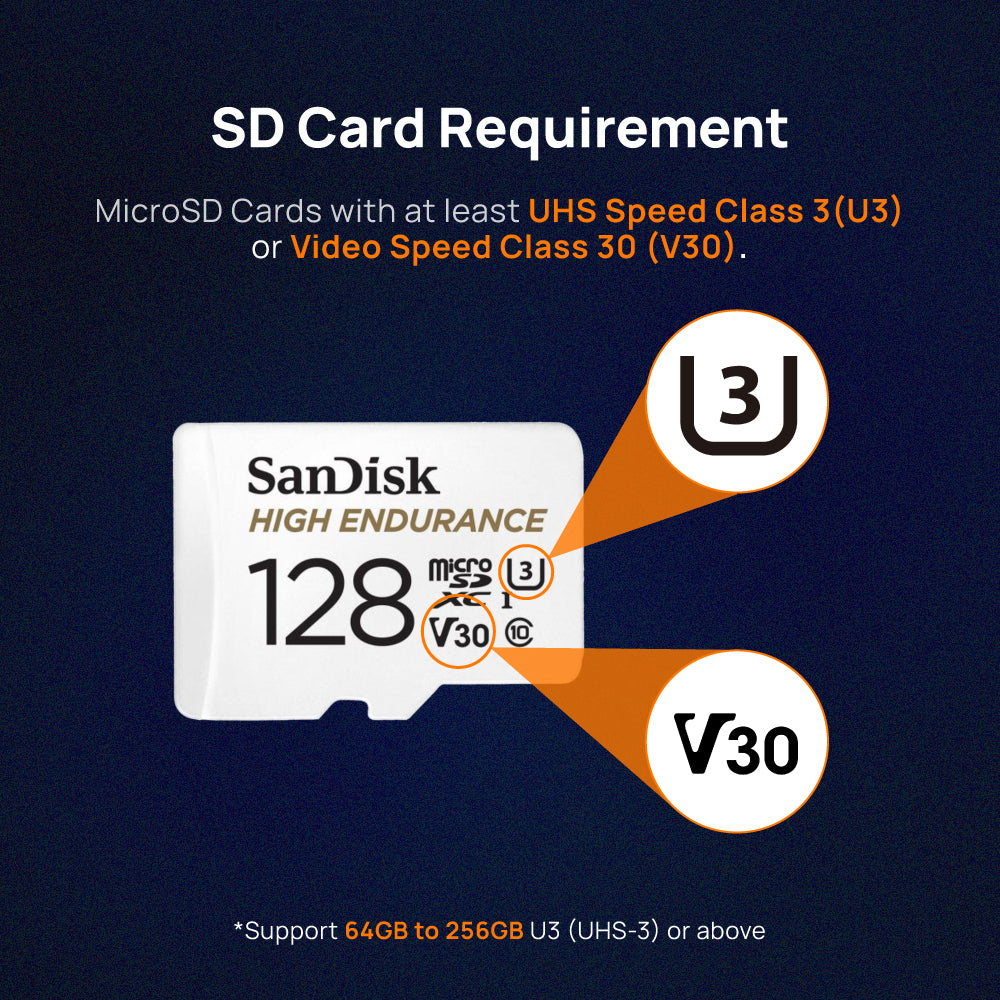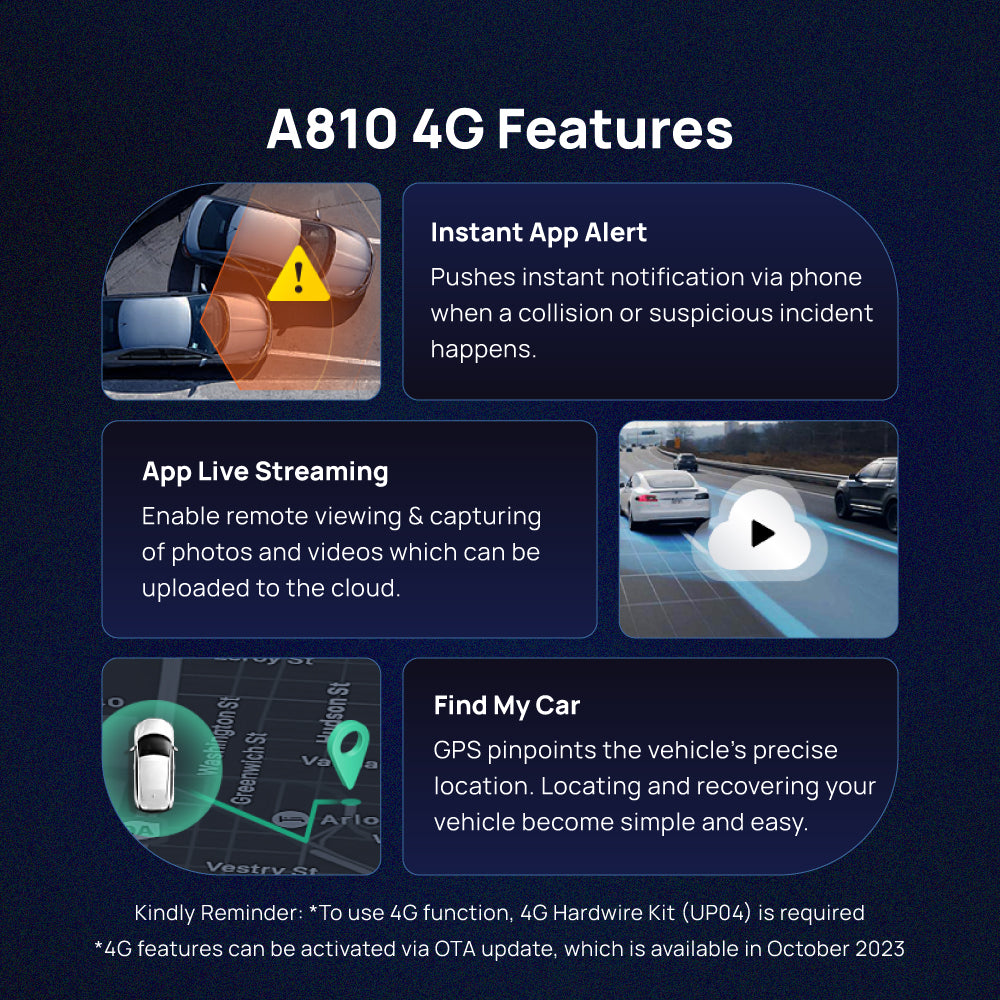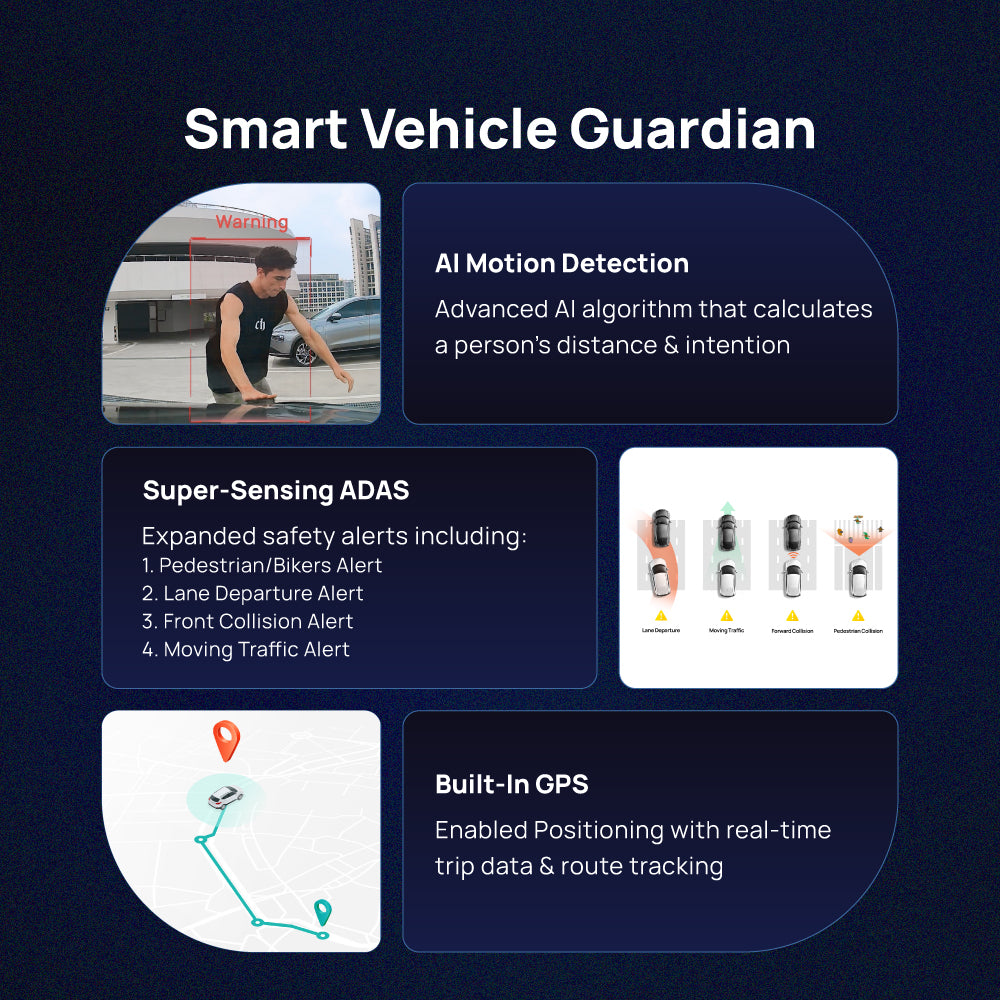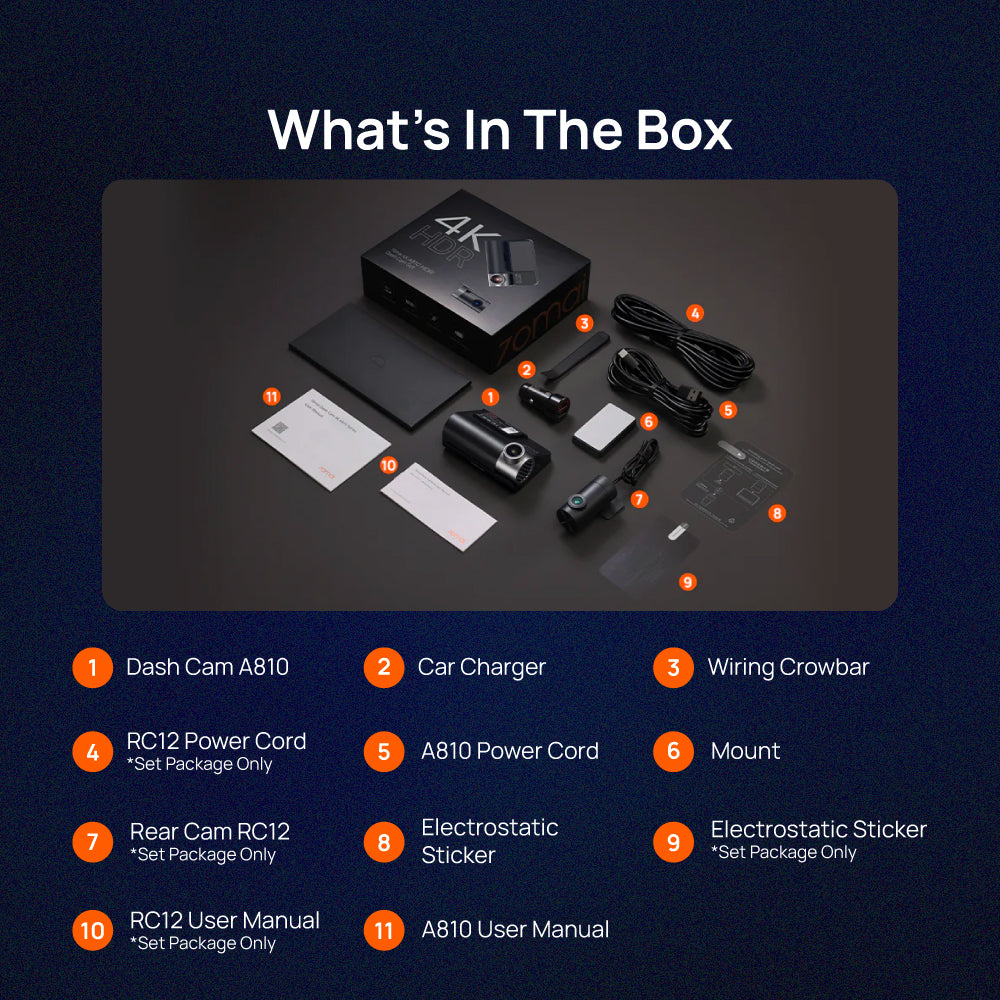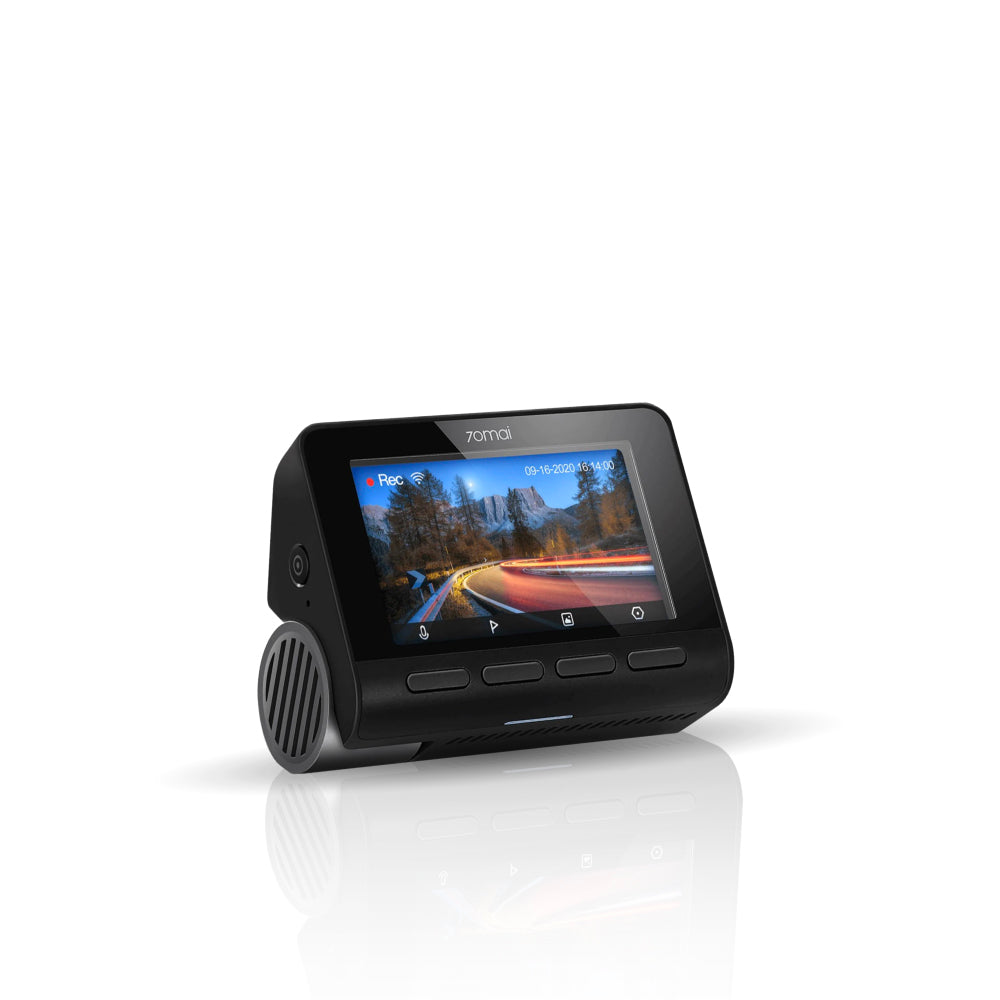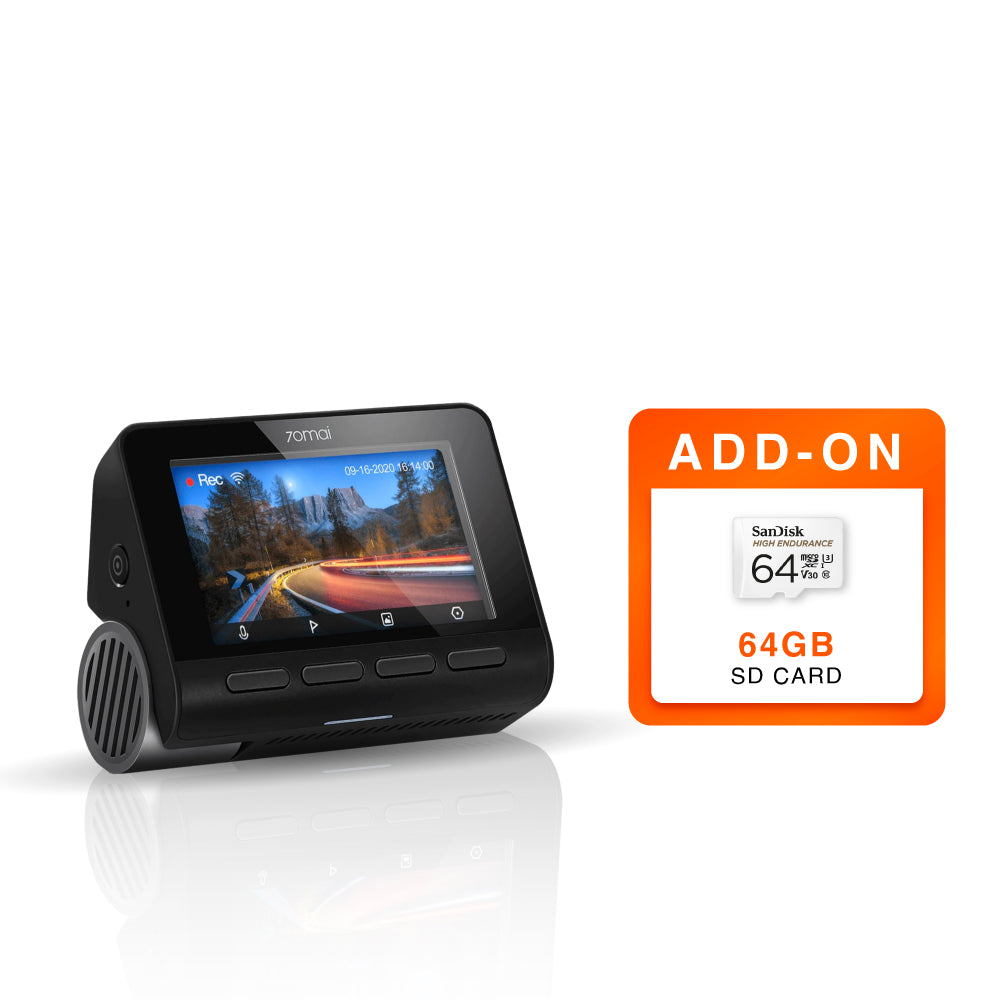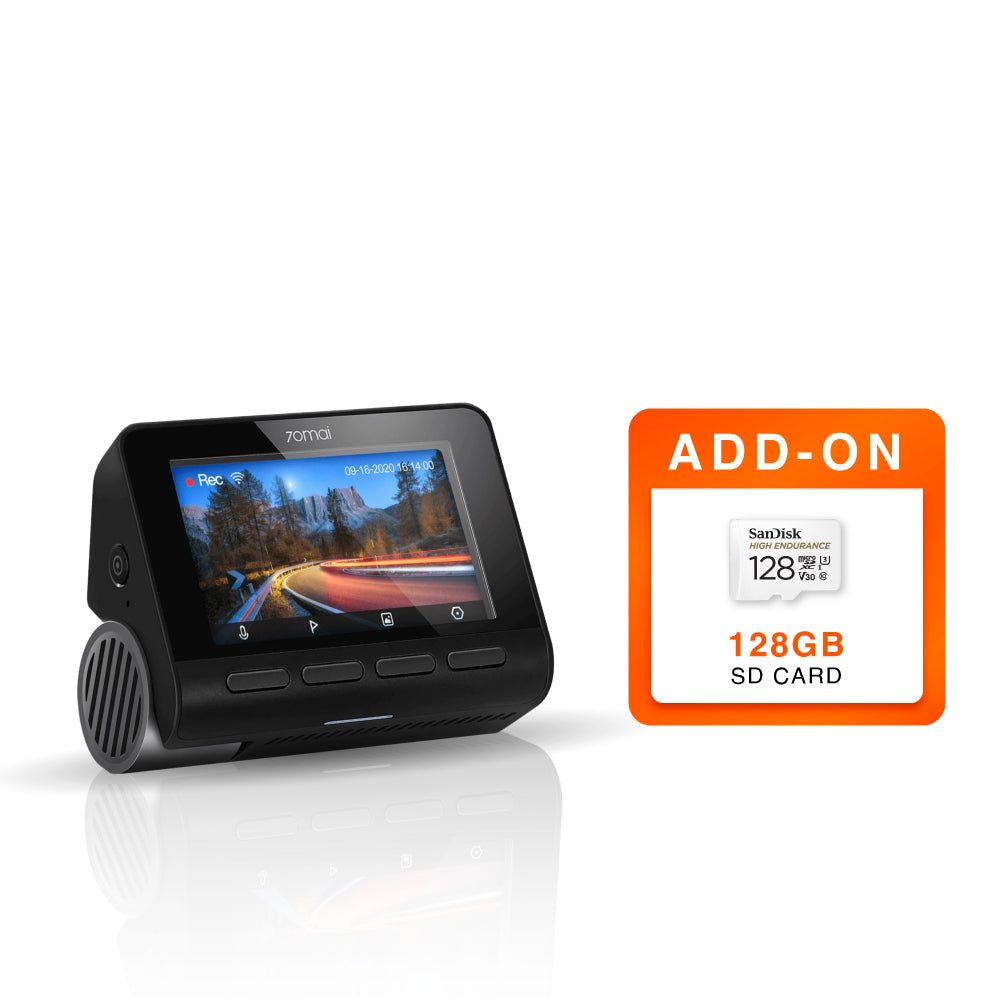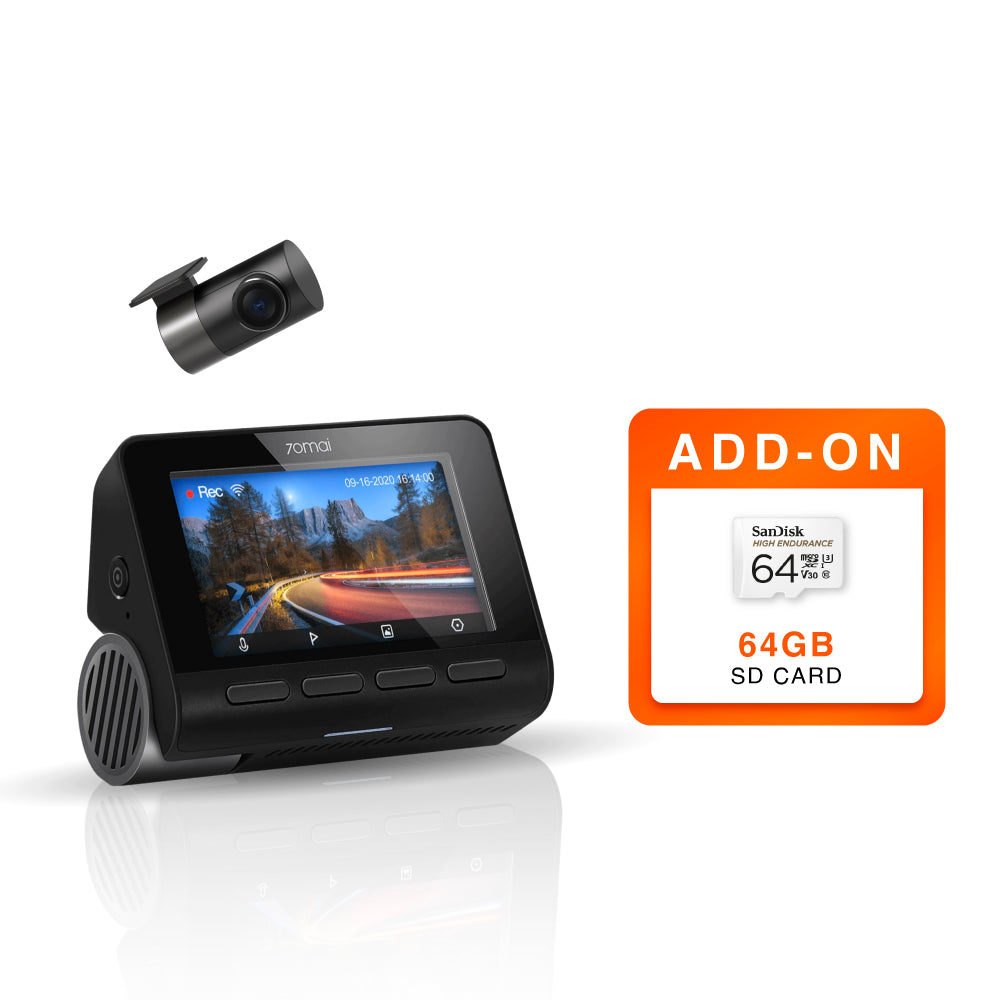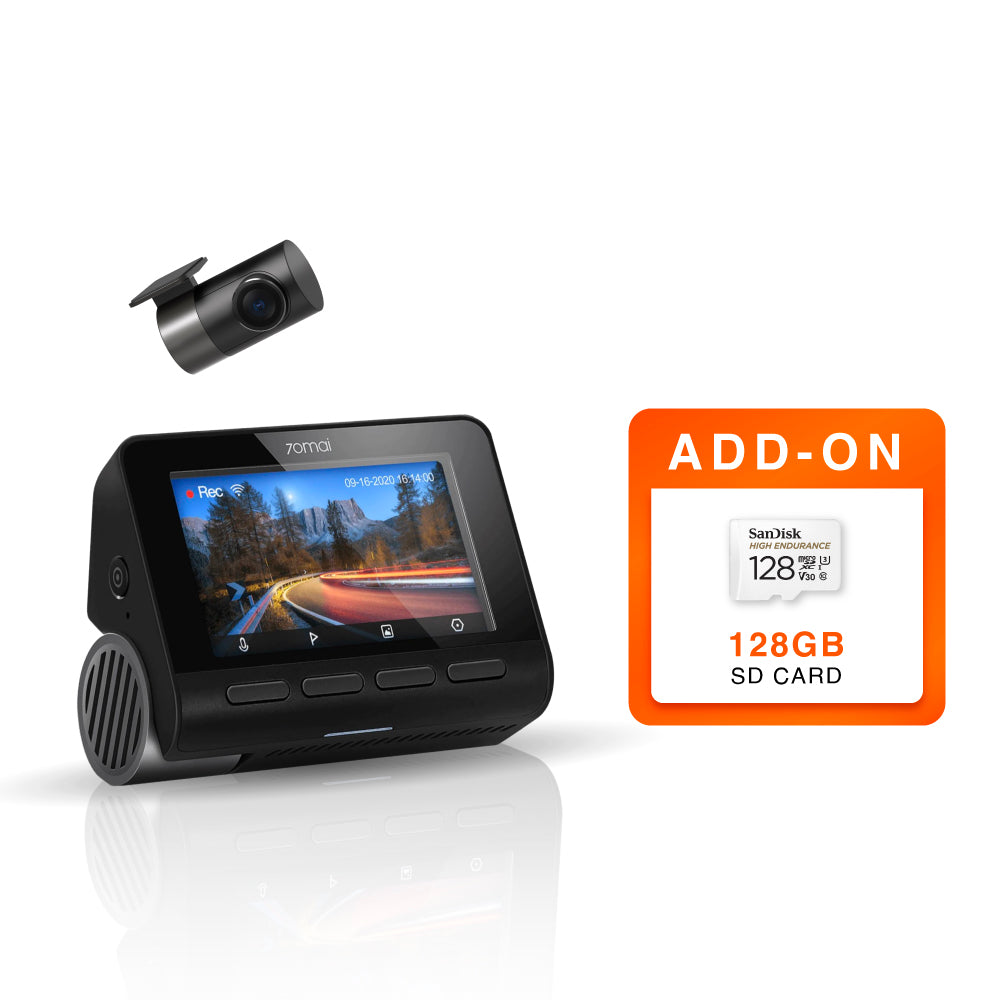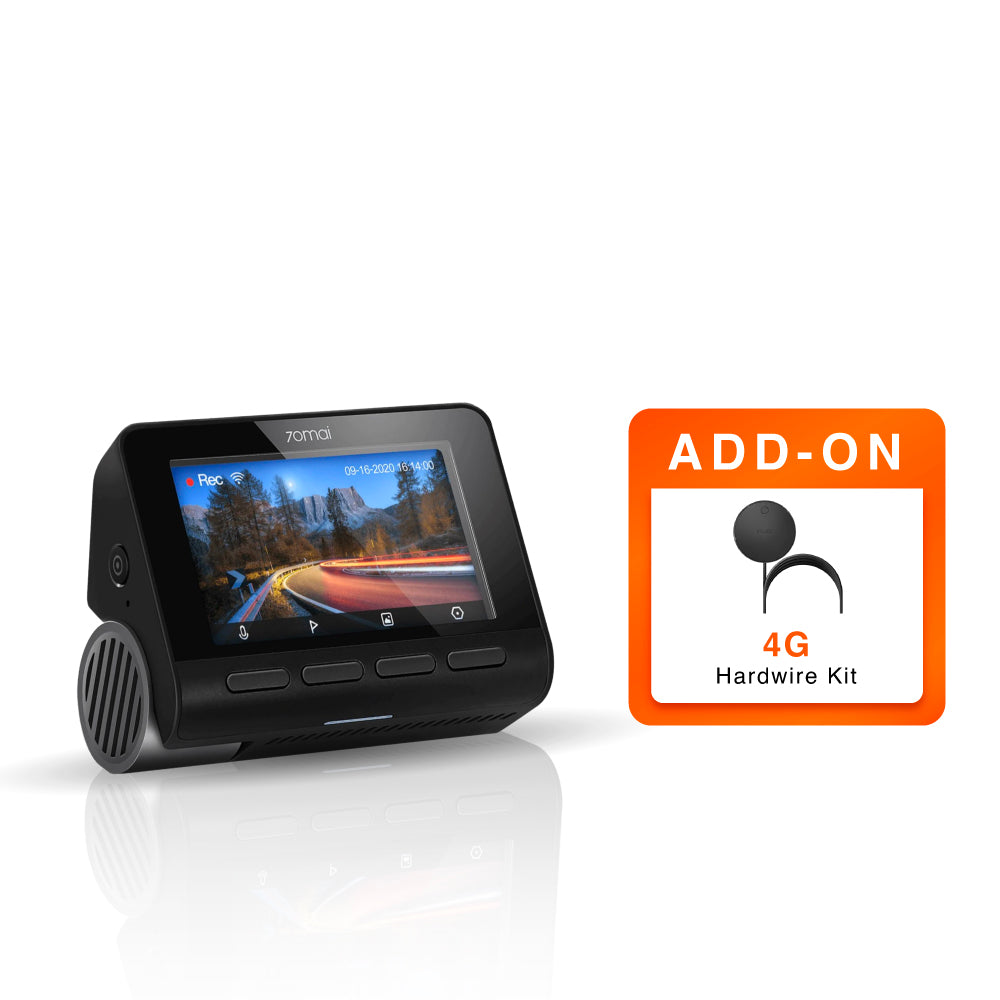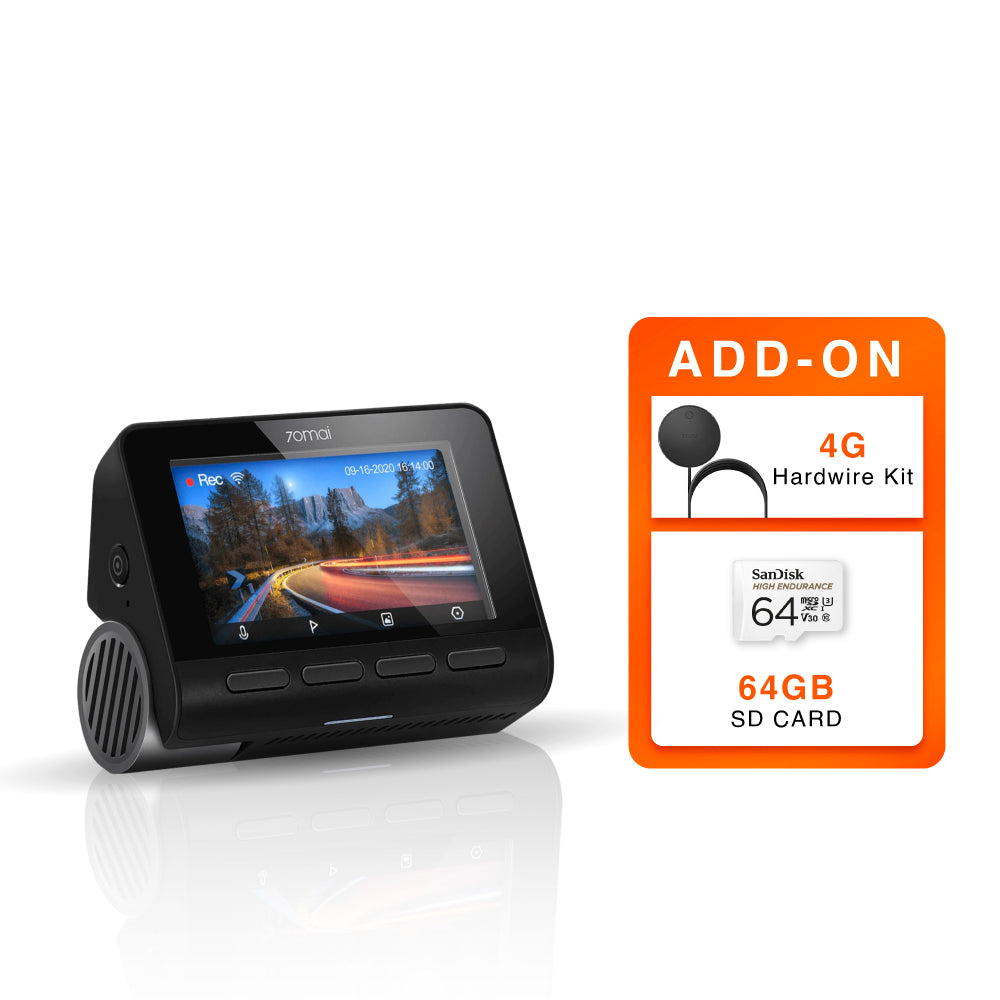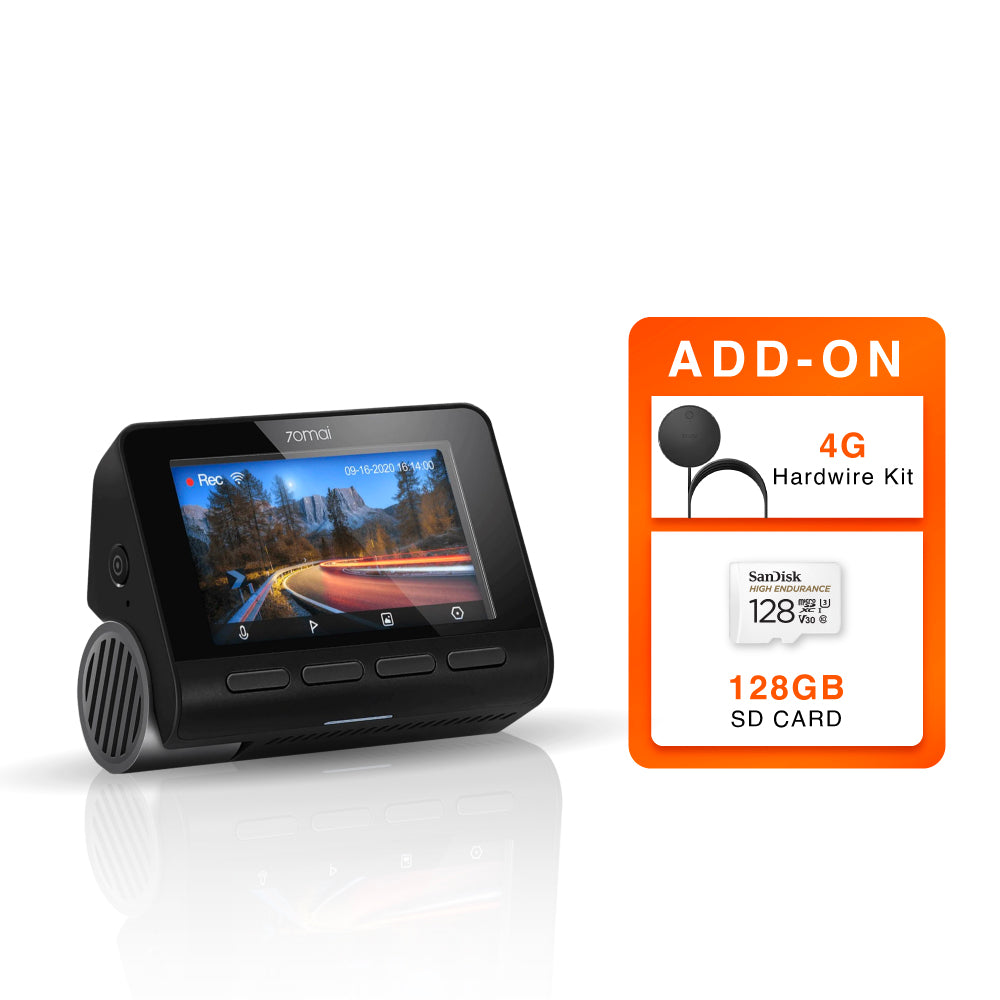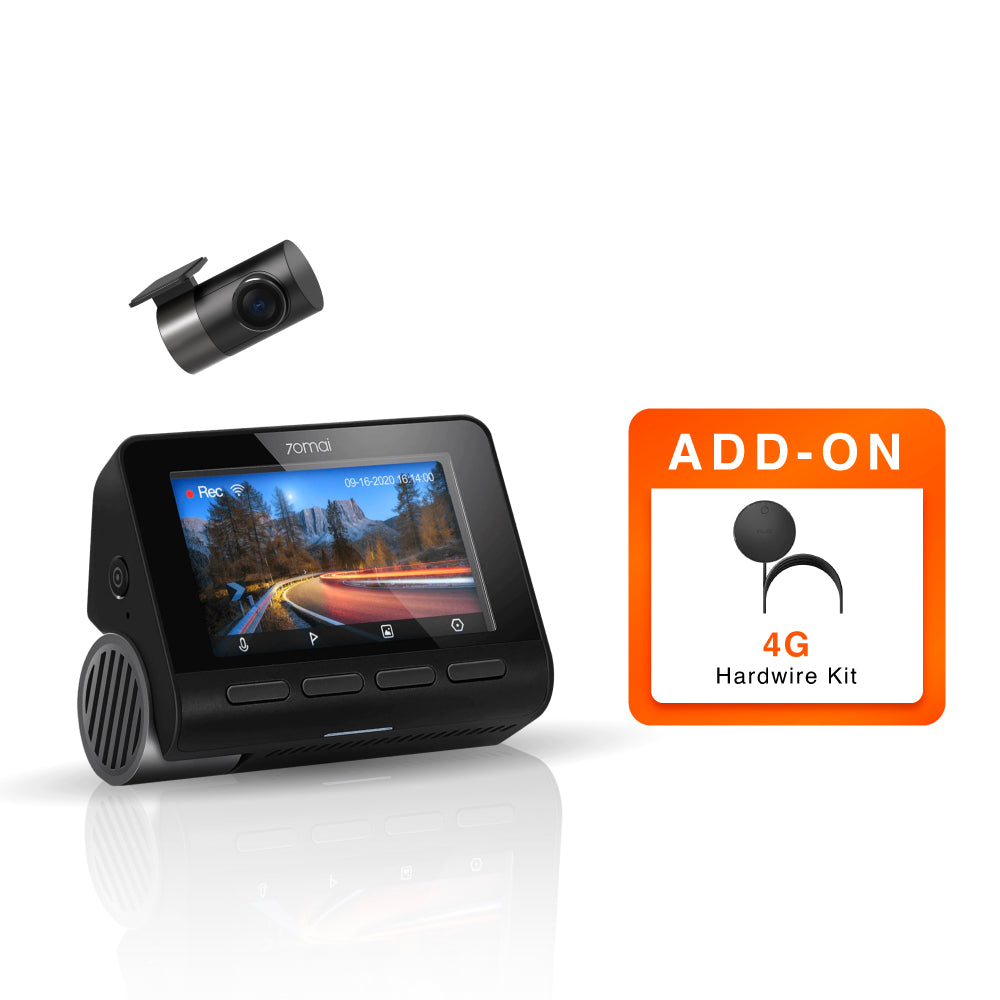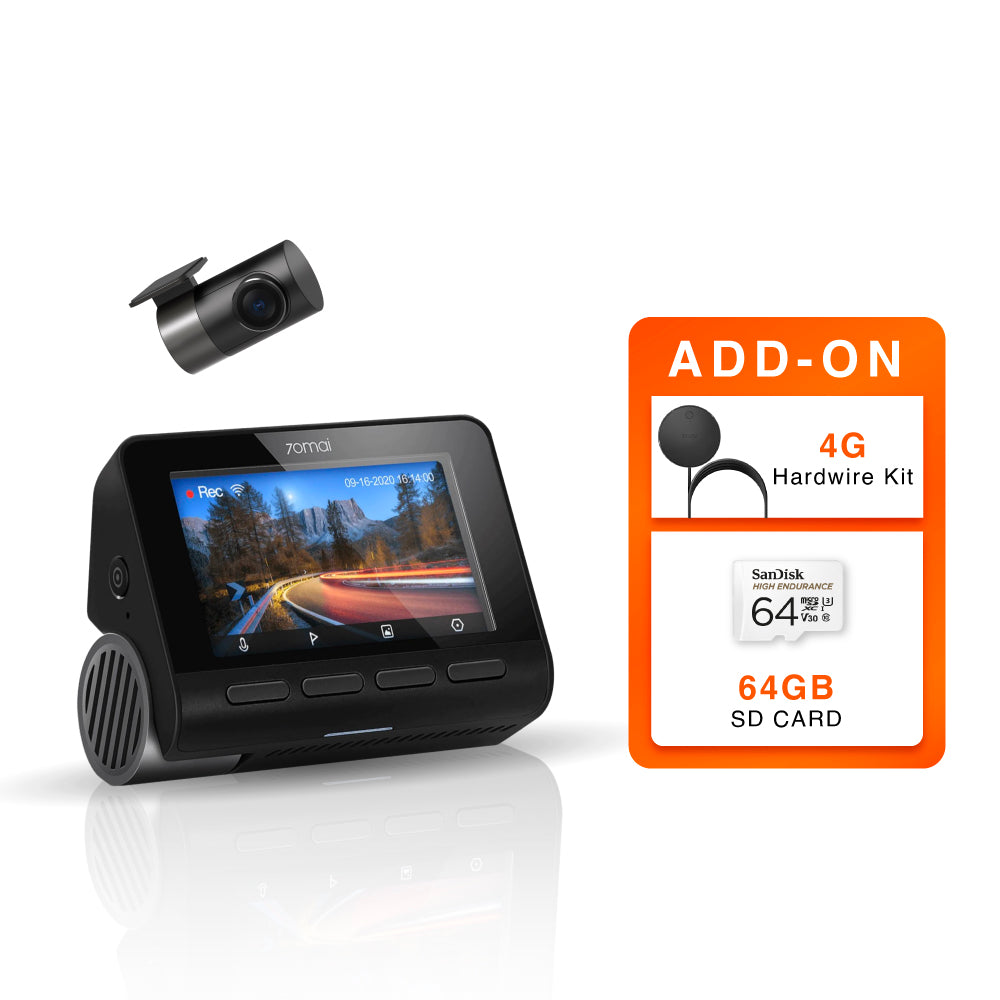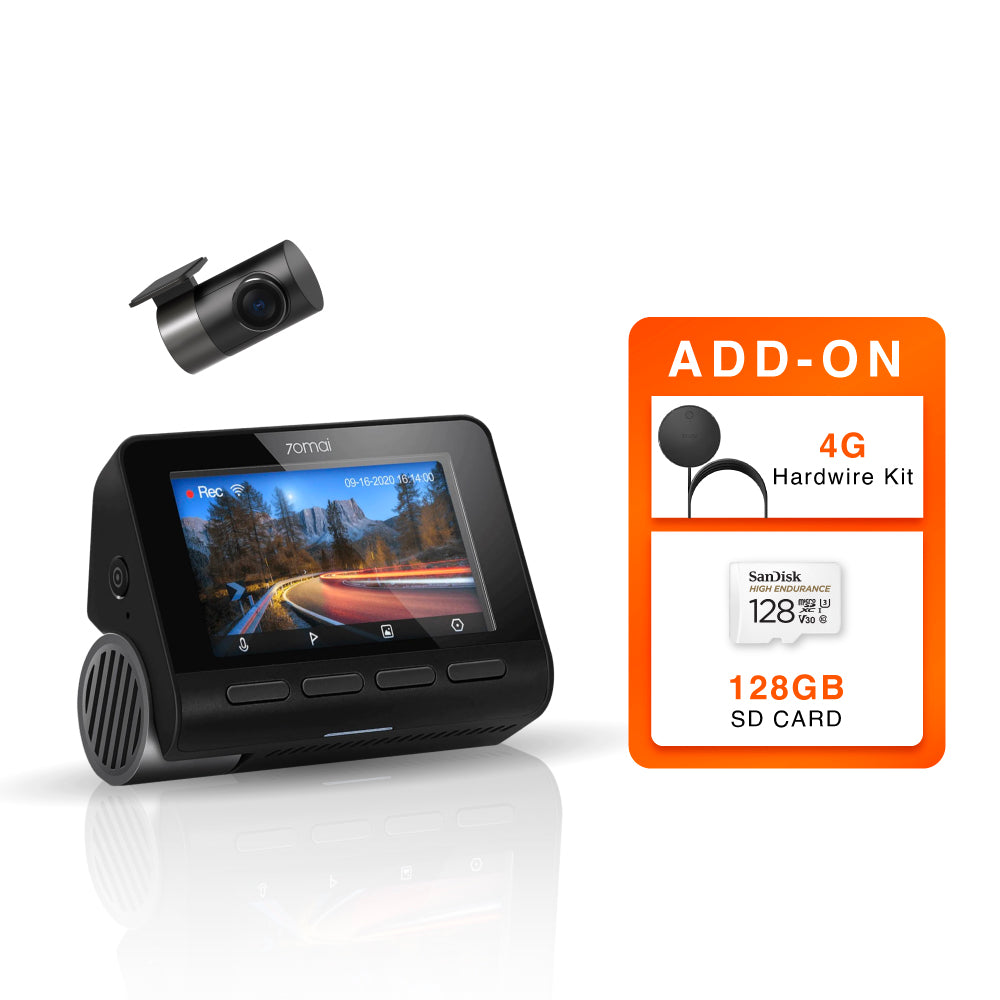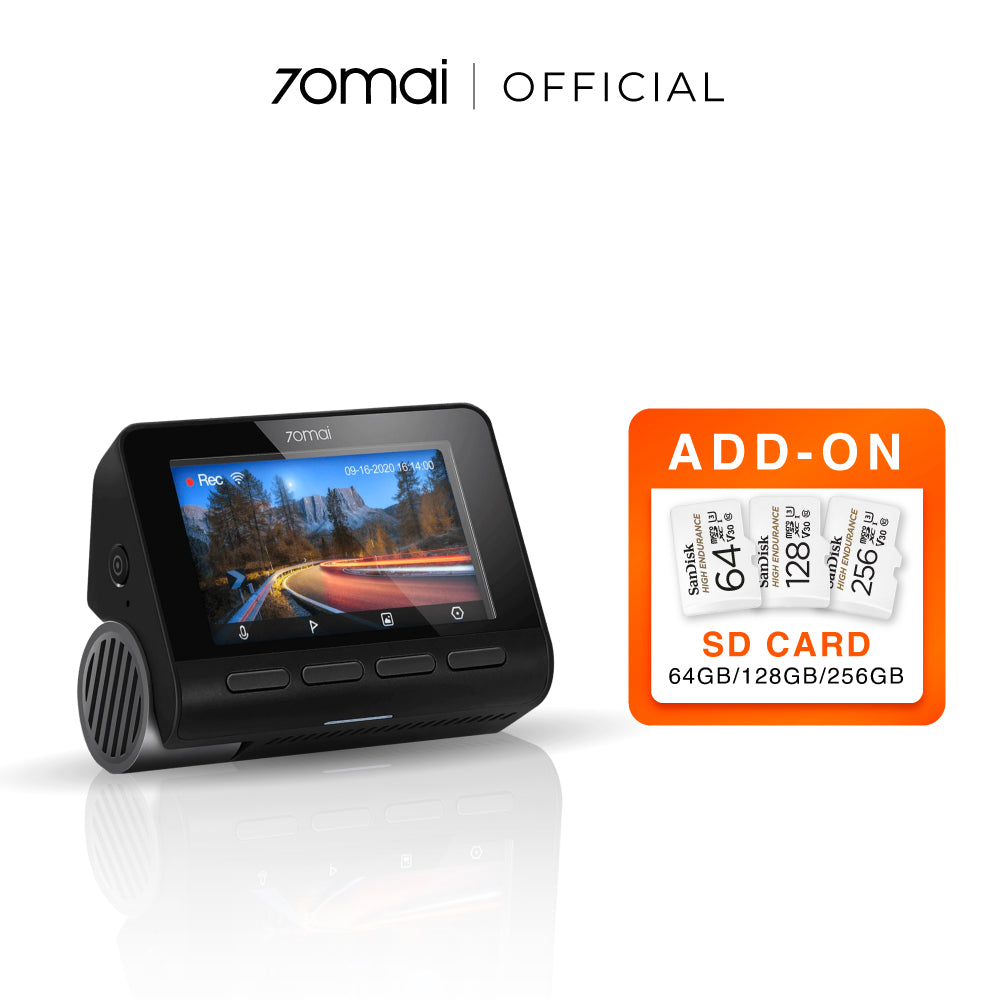 [NEW Launch] 70mai A810 4K Dash Cam Dual Vision Car Recorder with GPS ADAS [Pre-order eta 30 Sep]
⚫ Sandisk Warranty Reminder ⚫
Remember to keep the SD Card original packaging for warranty claim purposes
【3 Years Warranty】 1 year 1 to 1 exchange, 2 years free repaira
【Up to 4K Resolution with 150°FOV】 With Sony Starvis 2 IMX 678 image sensor, records 4K UHD algorithm videos with a wide-angle 150° FOV. Combined the optional rear cam*, every important detail in the front or rear of the vehicle can be recorded clearly.
* Minimum 64GB High Endurance SD card required for 4k resolution.
【Super Night Vision with 3D DNR】Achieves stunning video and vivid, clear images even in low-light conditions using a 3D DNR tech, F/1.8 aperture lens and a smart algorithm.
【3-inch HD Display Screen & One-button Switch】 View your car's surroundings easily on A810's 3" high definition screen. With a simple press, you can easily switch between the front and the rear views.
【Driving Safety with ADAS】 New Update ADAS function for pedestrian Collision, Assist you while driving with lane-departure and forward collision warnings that help you avoid accidents.
【In-app Access & Instant Share】 No network is necessary, connects using its own Wi-Fi for full instant access to stored videos.
【Simple Installation】 Simply attach to windscreen, connect to power at the vehicles 12v power point, download the 70mai app and connect with your smartphone using built-in Wi-Fi.
*Compatible accessories: 4G Hardware Kit & RC12 Rear View Cam
⚫4G Hardwire Kit⚫
【AI Motion Detection】 Not only detects hits a collisions caused by other vehicles, but also suspicious human activities around the car.
【In-car Guardian for 24/7 Protection】 Parking Mode* is automatically activated, detect any hit-and-run collision and immediately begin recording.
*Need Install optional Hardwire Kit
【GPS Built-in】 An accurate trip computer, storing data that can be viewed conveniently in-app.
【Loop Recording & Evidence Protection】 loop and stores it locally on a High Endurance SD memory card, safely secured from overwriting.
[70mai RC-12]
Resolution: 1920*1080 Full HD + HDR
Rear cam cable length: 5.5m
WHAT'S IN THE BOX
[70mai A810]
1 x 70mai A810 Dash Cam
1 x Mount
1 x Power Cable (3.5m)
1 x Power Adapter
1 x Electrostatic Sticker
1 x Heat Resistant Adhesive
1 x Crowbar
1 x User Manual
[70mai RC12]
1 x 70mai RC12
1 x User Manual
1 x Power Cable (5.5m)
[SanDisk SD Card]
1 x Sandisk SD card High Endurance (98-100MB/s) /64GB/128GB
Shipping in process and getting excited to receive it, but…
▪️ Missing Parcel ▪️ Broken item during shipment
▪️ Manufacturing Defect – For Item Itself ▪️ Wrong Item
▪️ Missing Accessories/ Less Items Received
Stay calm and live chat 💬 us, we are always here for you
Purchase with confident which 70mai provides✨
▪️ 3 Years Warranty which covered by Dasher
▪️ Covered 2-way shipping fees via standard delivery option within ENTIRE warranty period.
▪️ Local Service Point 🛠️ for Warranty Service (T&C Applied)
【70mai A800S】

Brand: 70Mai
Model: A800S Dual-vision Dash Cam
Sensor: SONY IMX415
Number Of Lenses: 1
Resolution: 3840*2160
View angle: 140°
FOV: 140 ° / F1.8
Supports OS: Android 4.4/ISO9.0 and above
Power supply: Car cigarette lighter
Battery capacity: 500mAh
Input: 5V 2A

【70mai RC-06】

Resolution: 1920*1080 Full HD

【SanDisk SD Card】

Capacity: 32GB, 64GB, 128GB
Premium transfer speeds: up to 98MB/s
【70mai A800S】

1 x 70mai A800S Front Dash Cam
1 x Mount
1 x Power Cable(3.5m)
1 x Power Adapter
1 x Electrostatic Sticker
1 x Heat Resistant Adhesive
1 x Crowbar
1 x User Manual

【70mai RC-06】

1 x 70mai RC06
1 x User Manual
1 x Power Cable(5.5m)

【SanDisk SD Card】

1 x 32GB/64GB/128GB Sandisk microSD card