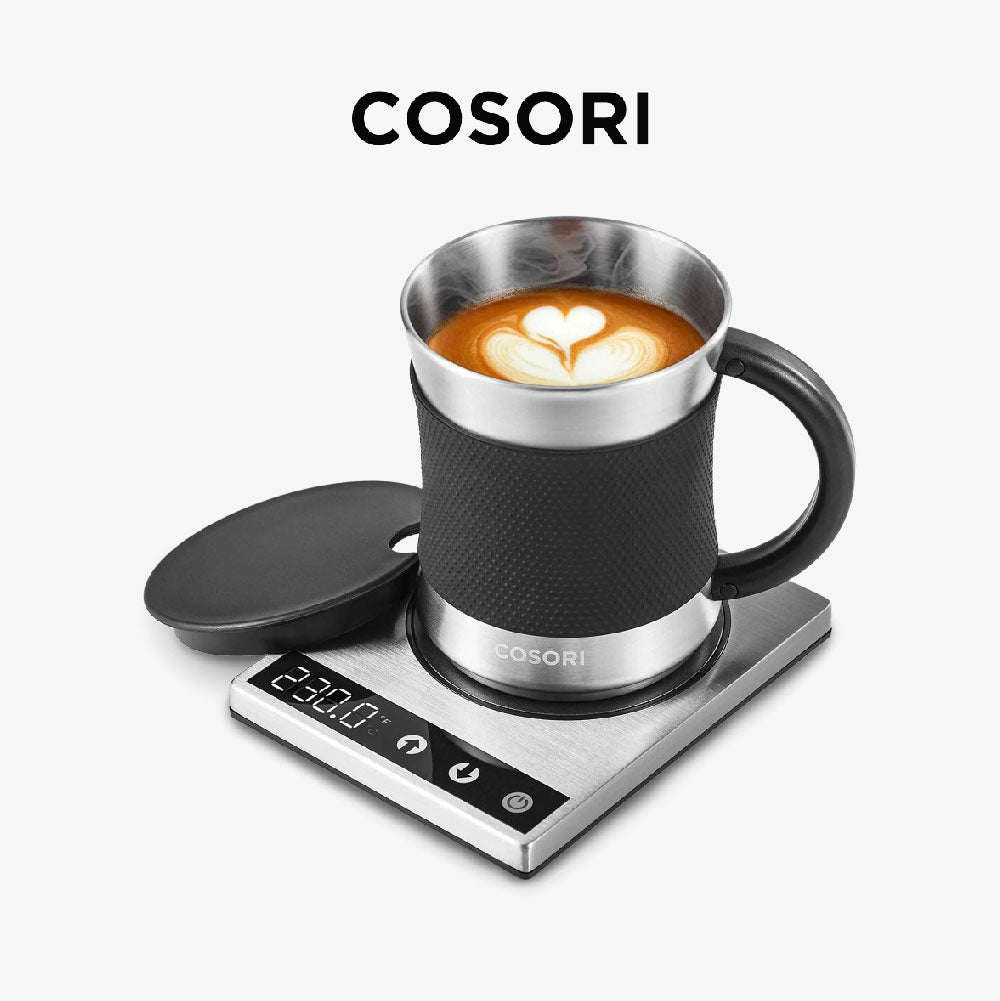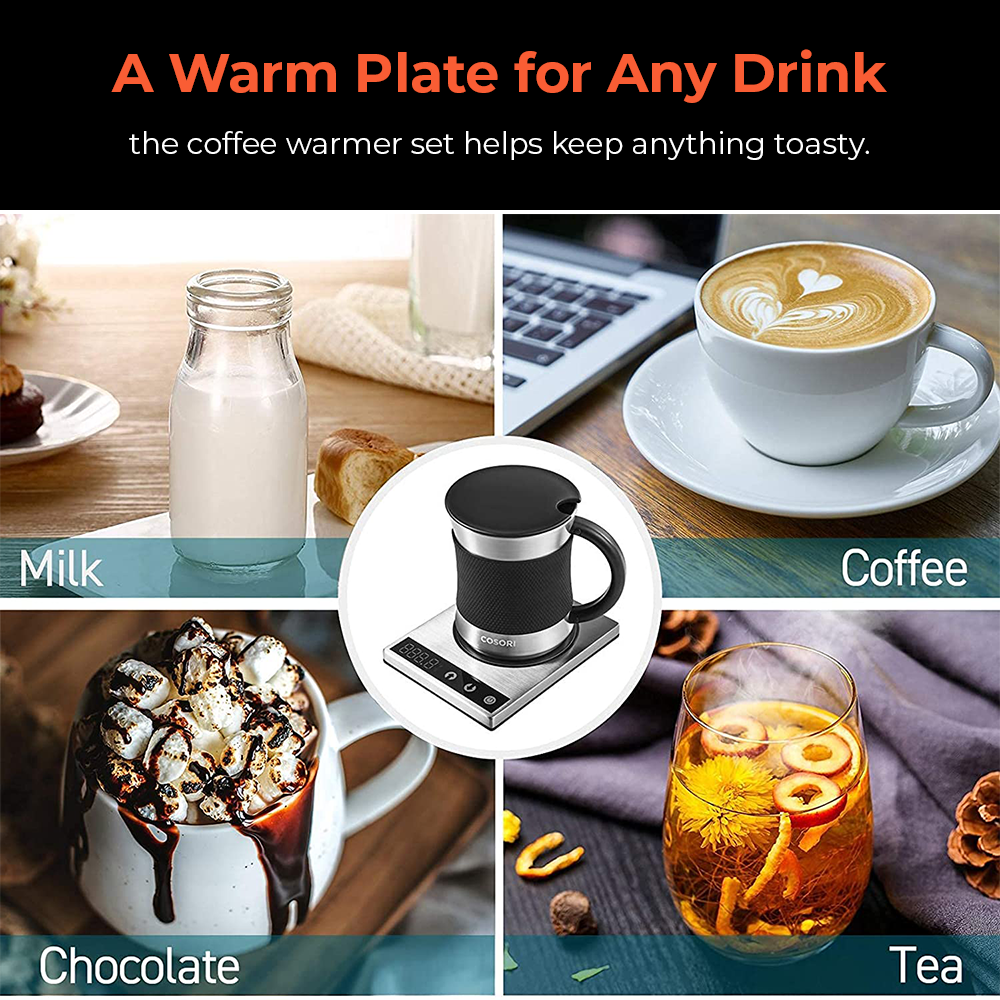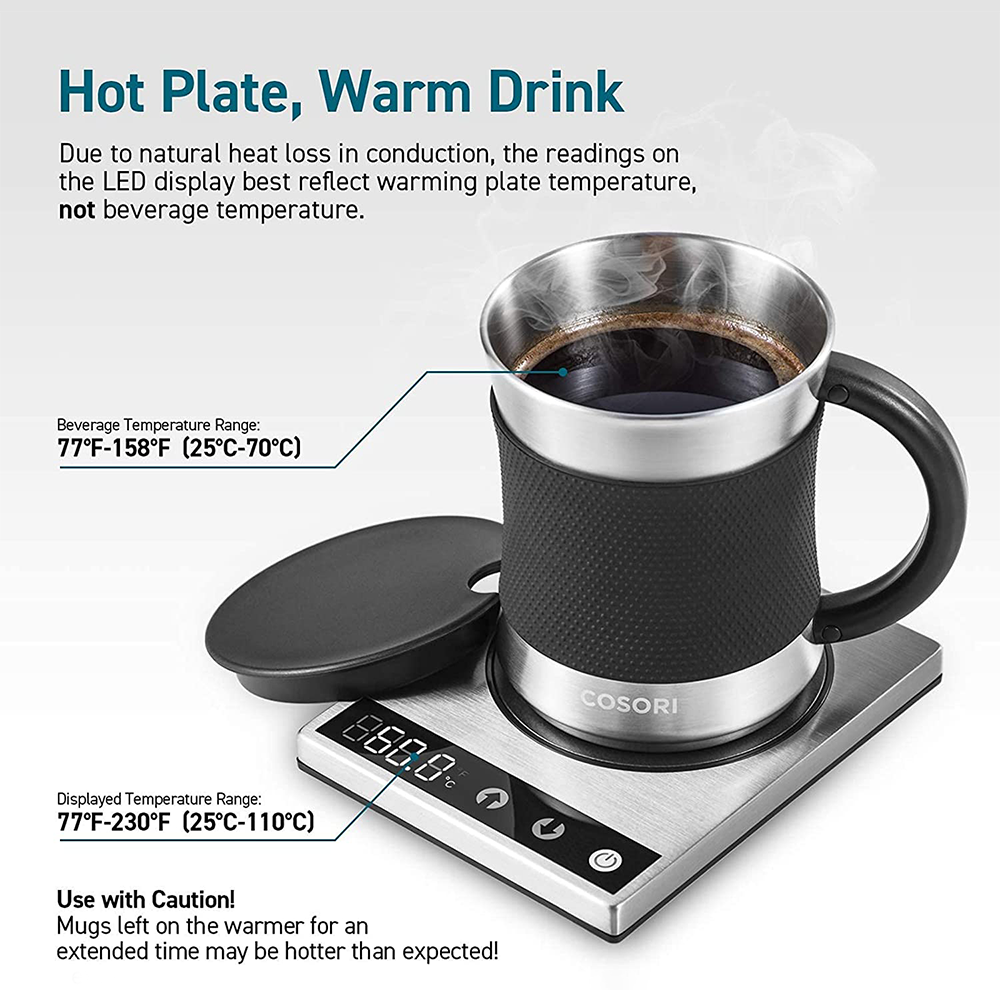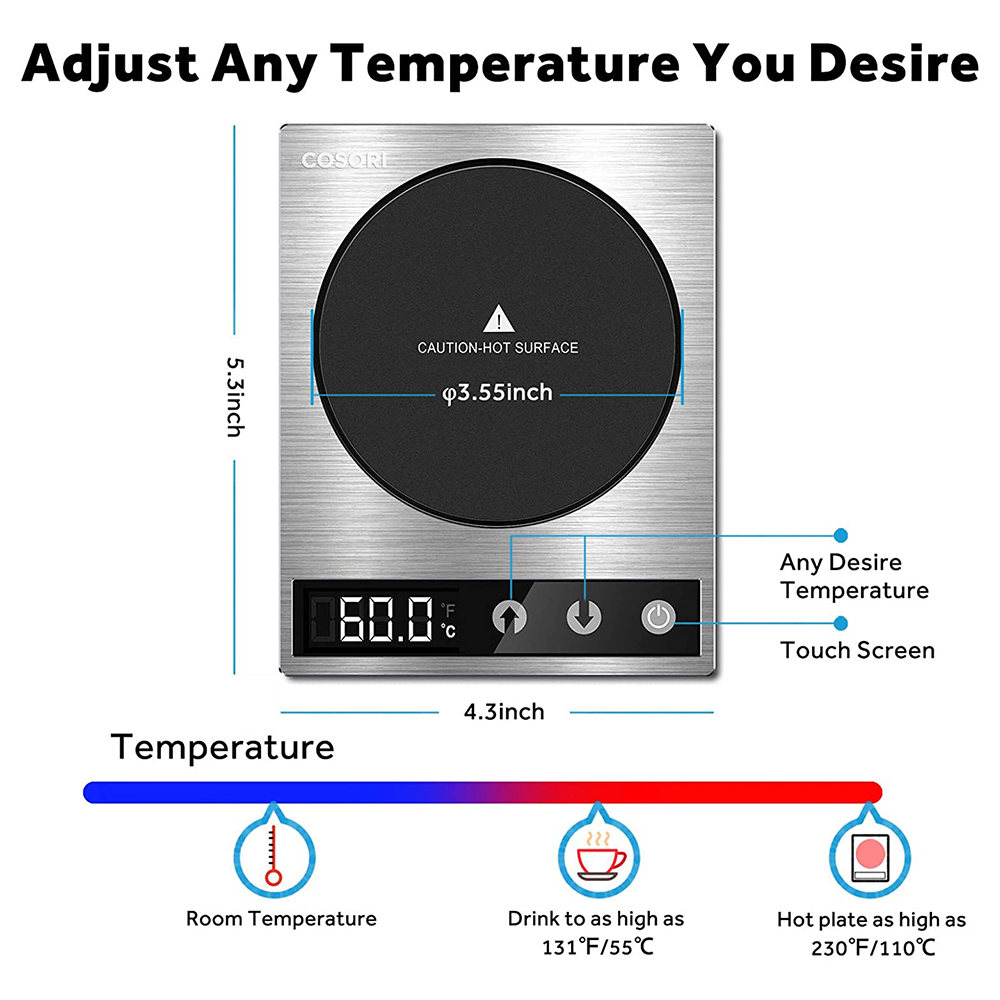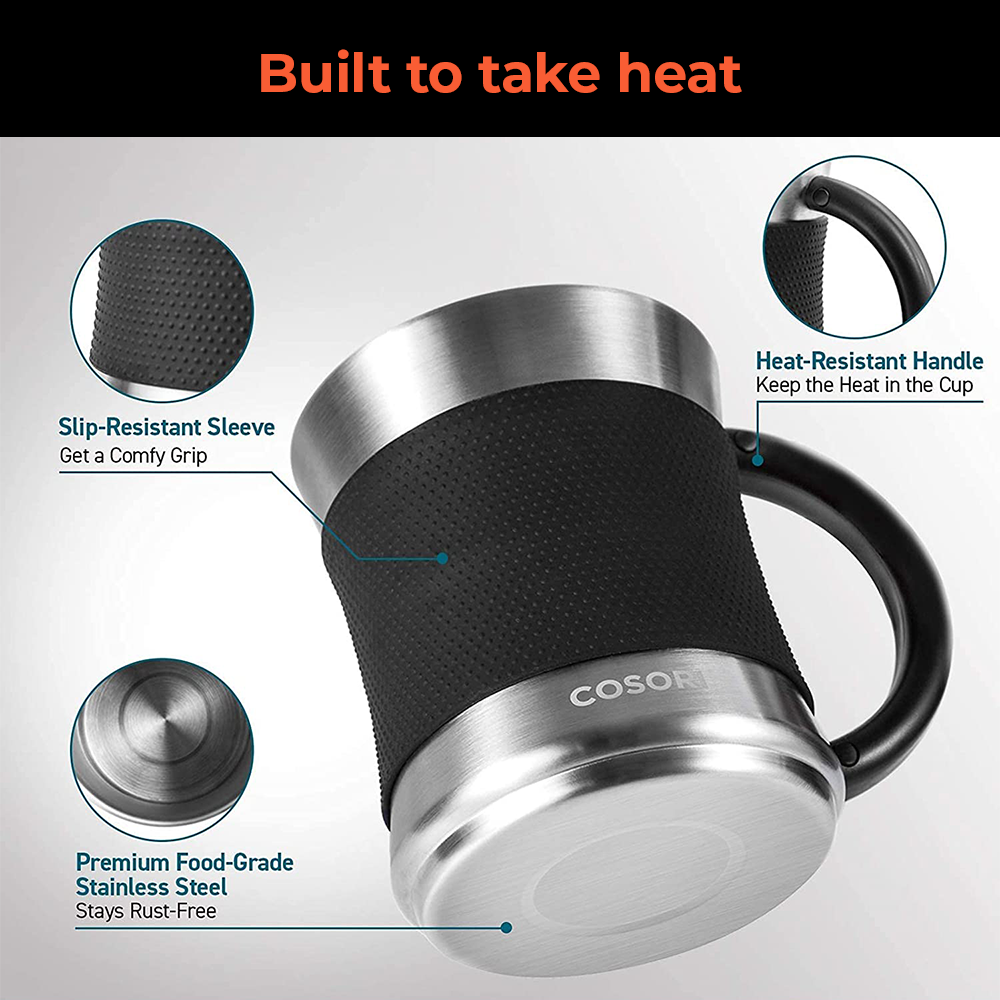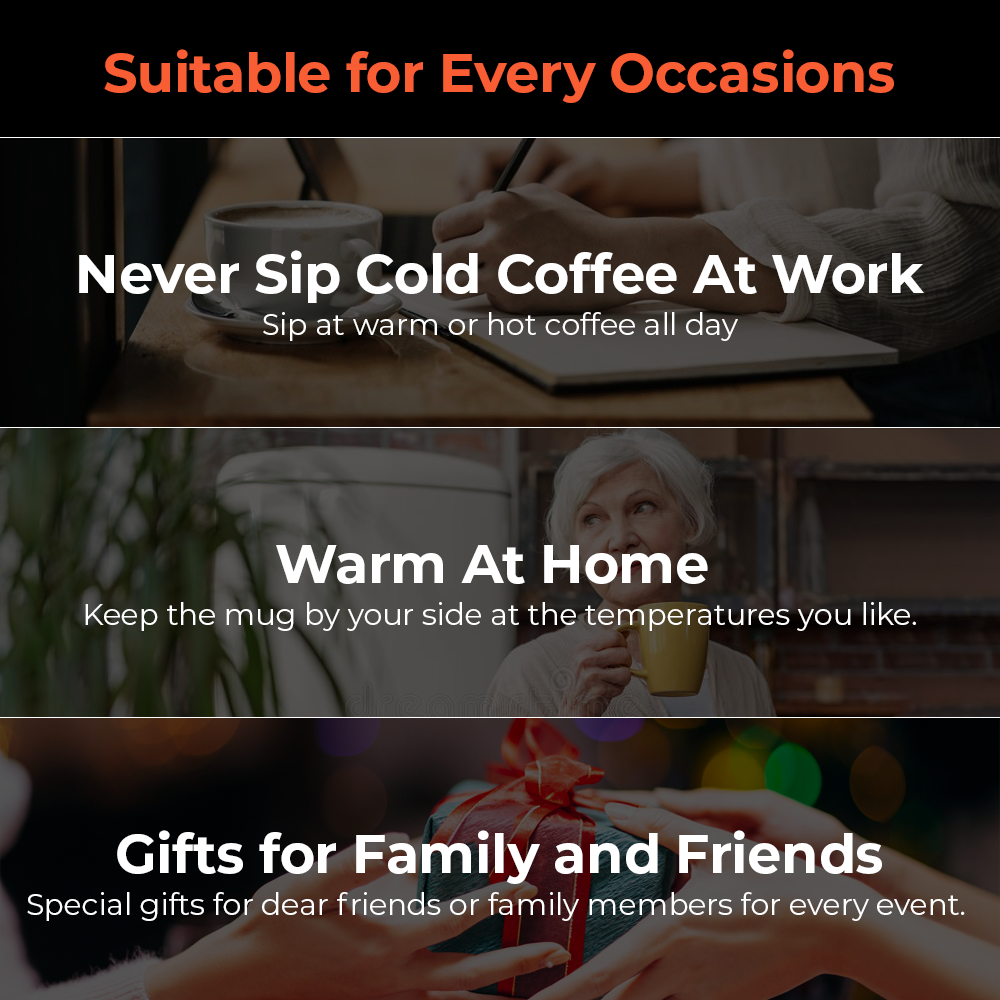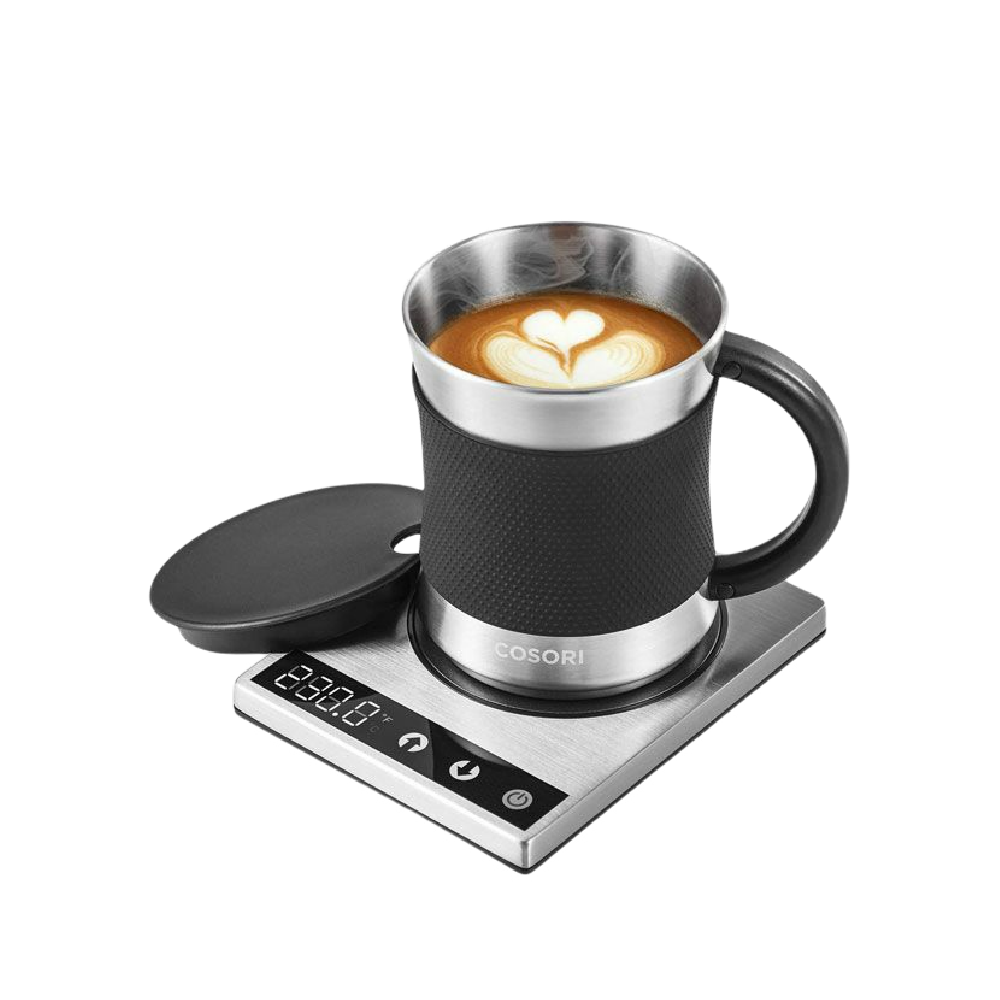 COSORI Coffee Mug Warmer & Mug Set
2 Years Official Warranty by Cosori Malaysia
Perfect Match: The stainless steel retains heat more effectively than other mugs, making it the perfect pairing to the coffee warmer.
The Perfect Gift: Sleek and perfectly portable, this coffee warmer is the perfect gift for someone who loves a hot cup of coffee or tea at home or the office.
Custom Temperatures: All temperature readings are accurate within 1 degree. You can also easily switch between Fahrenheit and Celsius. A high-tech PI film heating element allows the plate to go up to 110°C
Spill Resistant: Equipped with a high-tech Pi film heating element, The spill-proof design avoids damage and makes cleaning a breeze.
High-quality Mug: Built from 304 Food-Grade Stainless Steel, the 17-ounce mug features a heat-resistant handle and rubber sleeve to protect your hands.
Mug Capacity: 500 ML
Power: 24W
Voltage: AC 100–240V,50–60Hz
Input: DC 12V, 3A
Displayed Temperature Range: 25°C–110°C (77°F–230°F)
Beverage Temperature Range: 25°C–70°C (77°F–158°F)
Product Dimensions: 107 x 135 x 18 mm (5.4 x 0.7 x 4.3 inches)
Weight: 0.48kg
Material: Stainless Steel & Silicone
Mug: Food grade 304 stainless steel/BPA-free
1 x Coffee Warmer
1 x Coffee Mug
1 x AC/DC Adapter
1 x User Manual