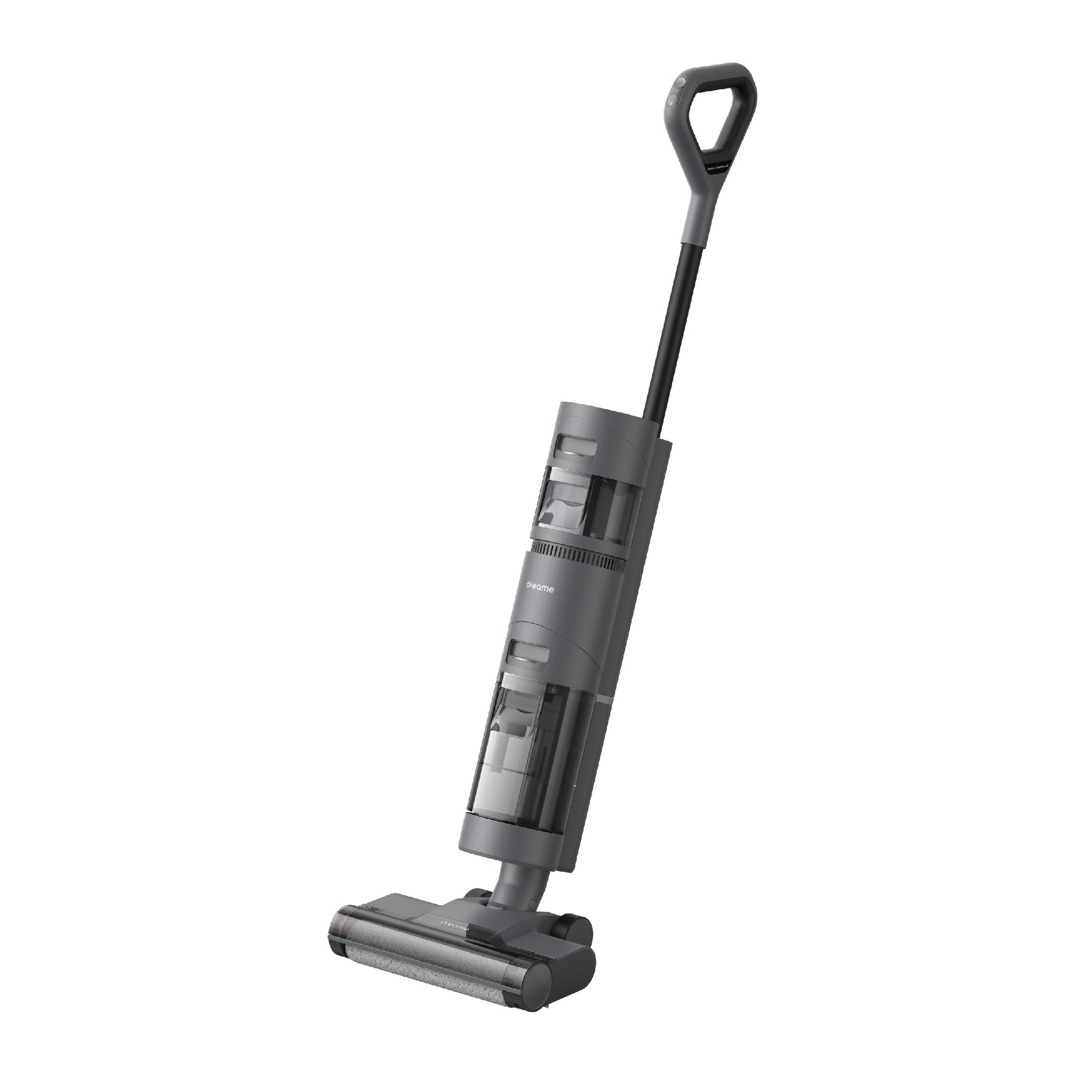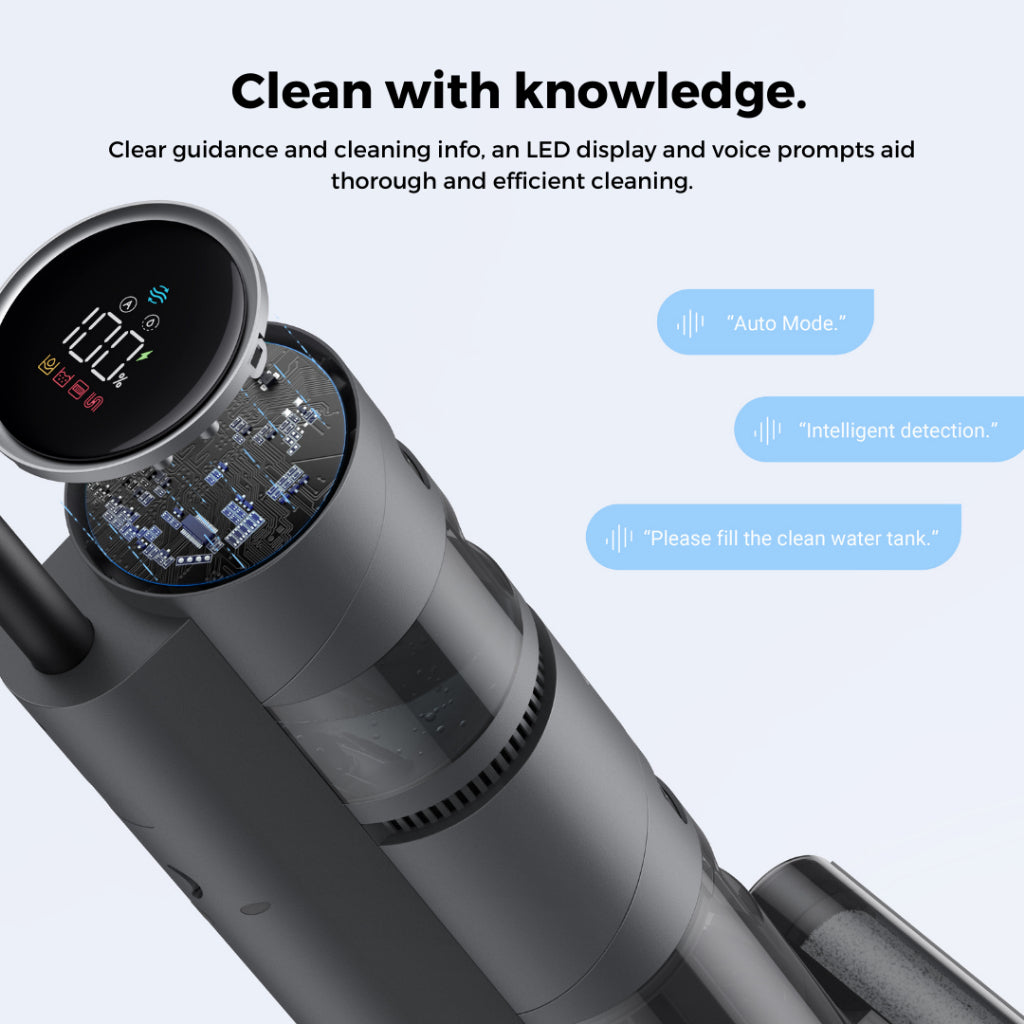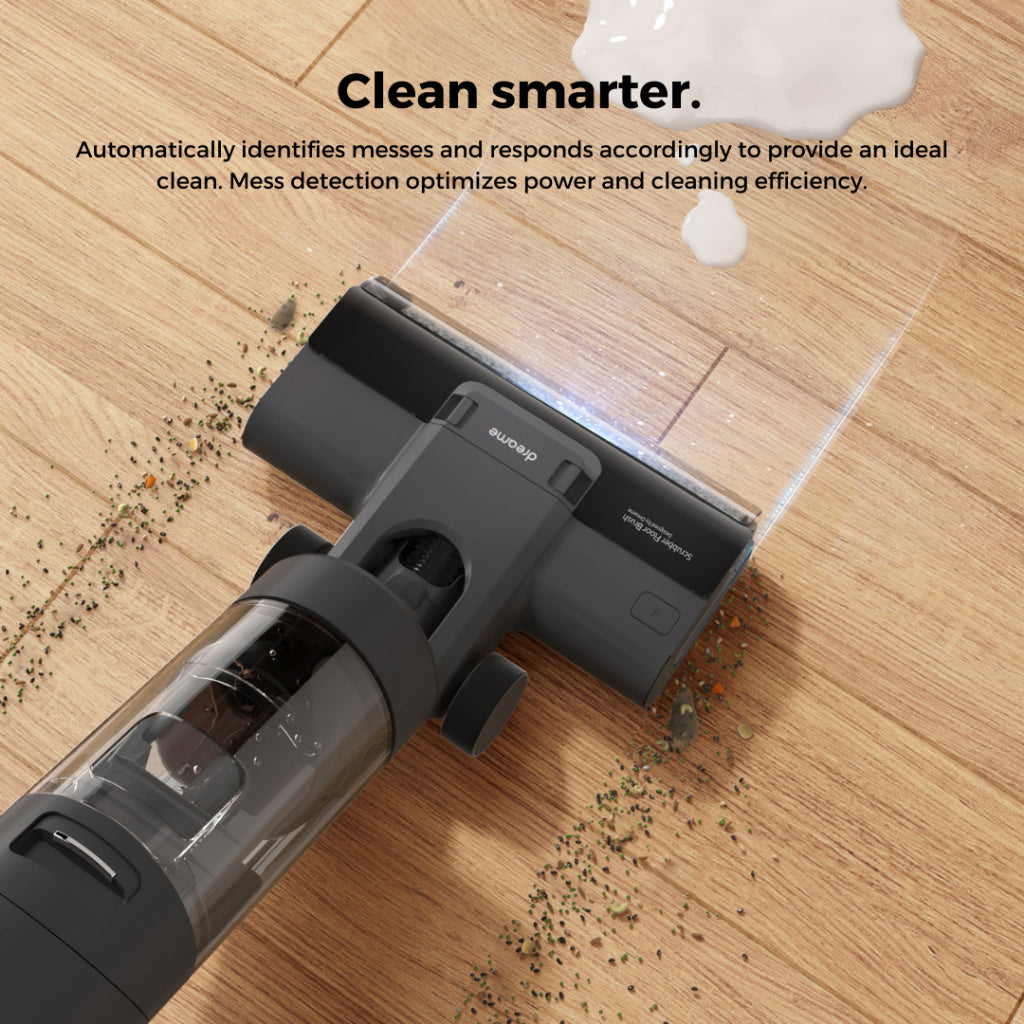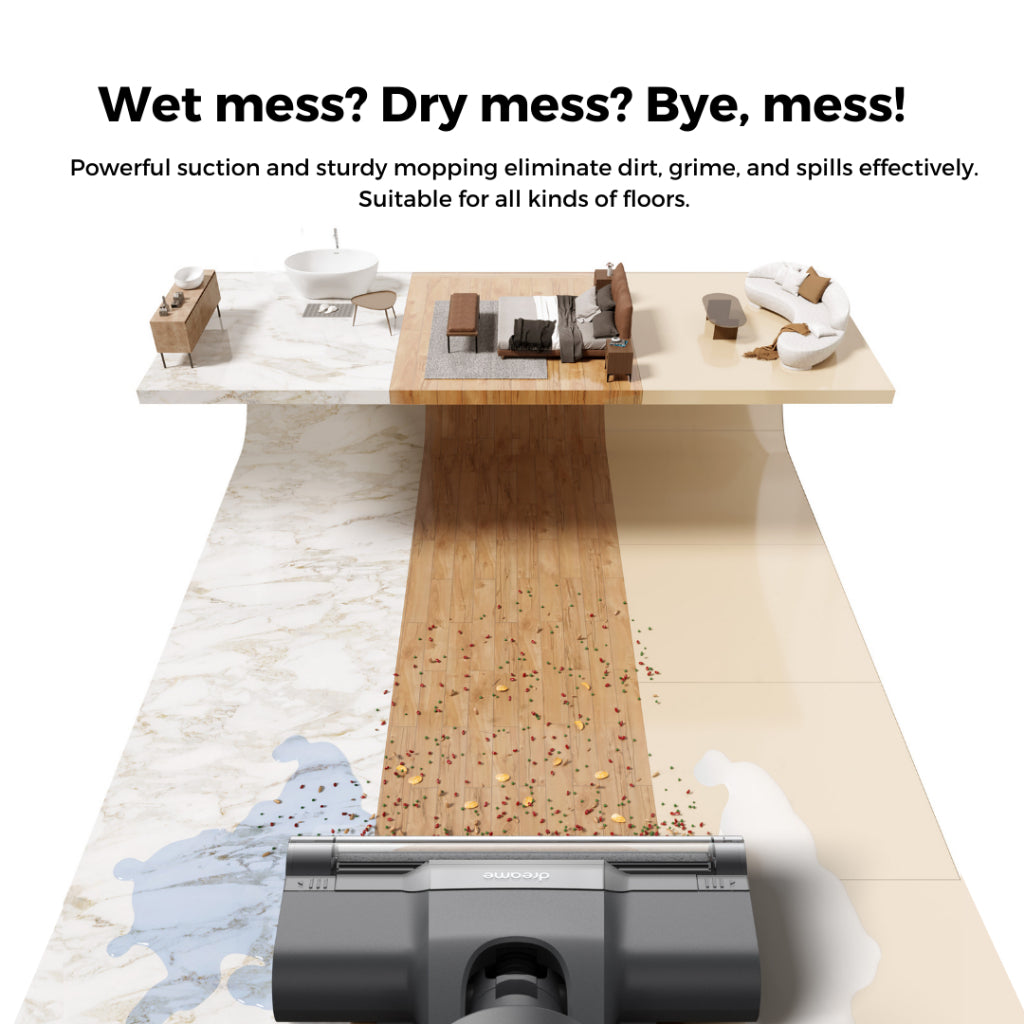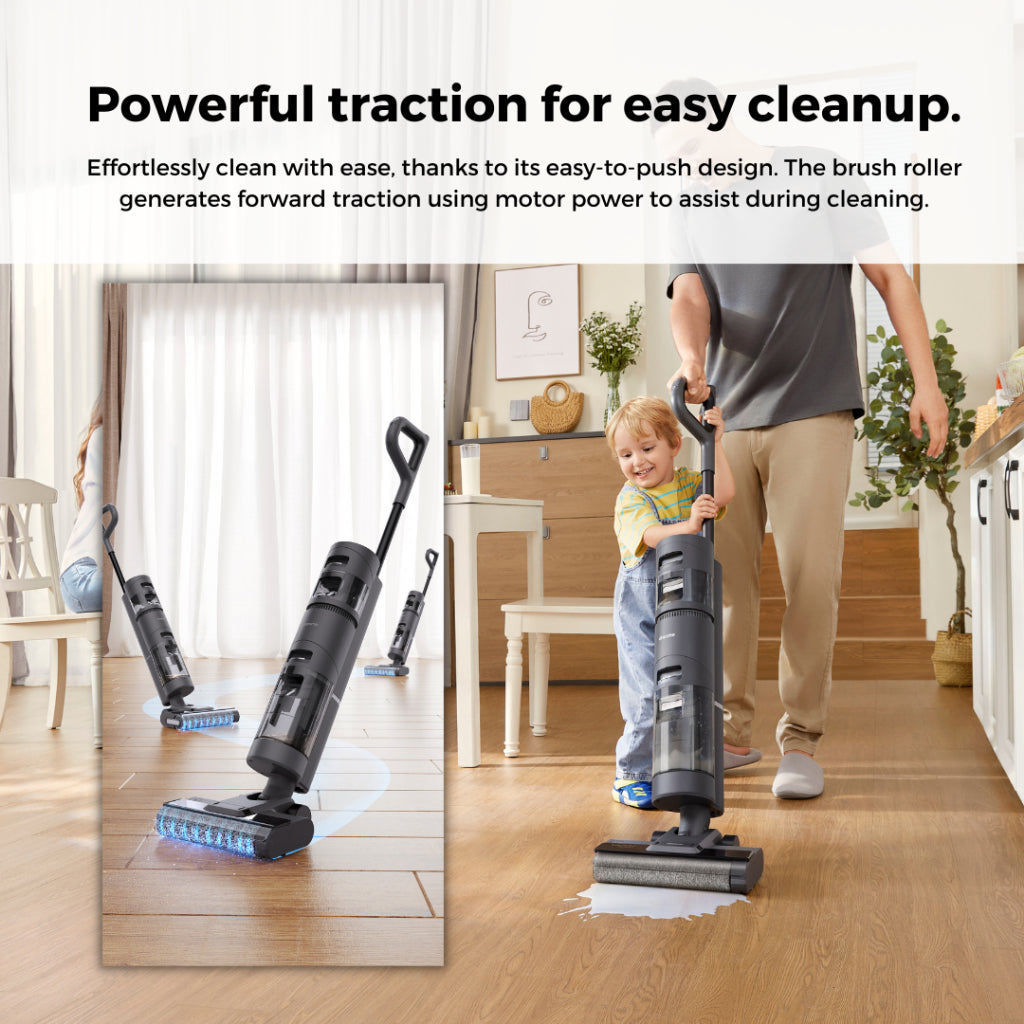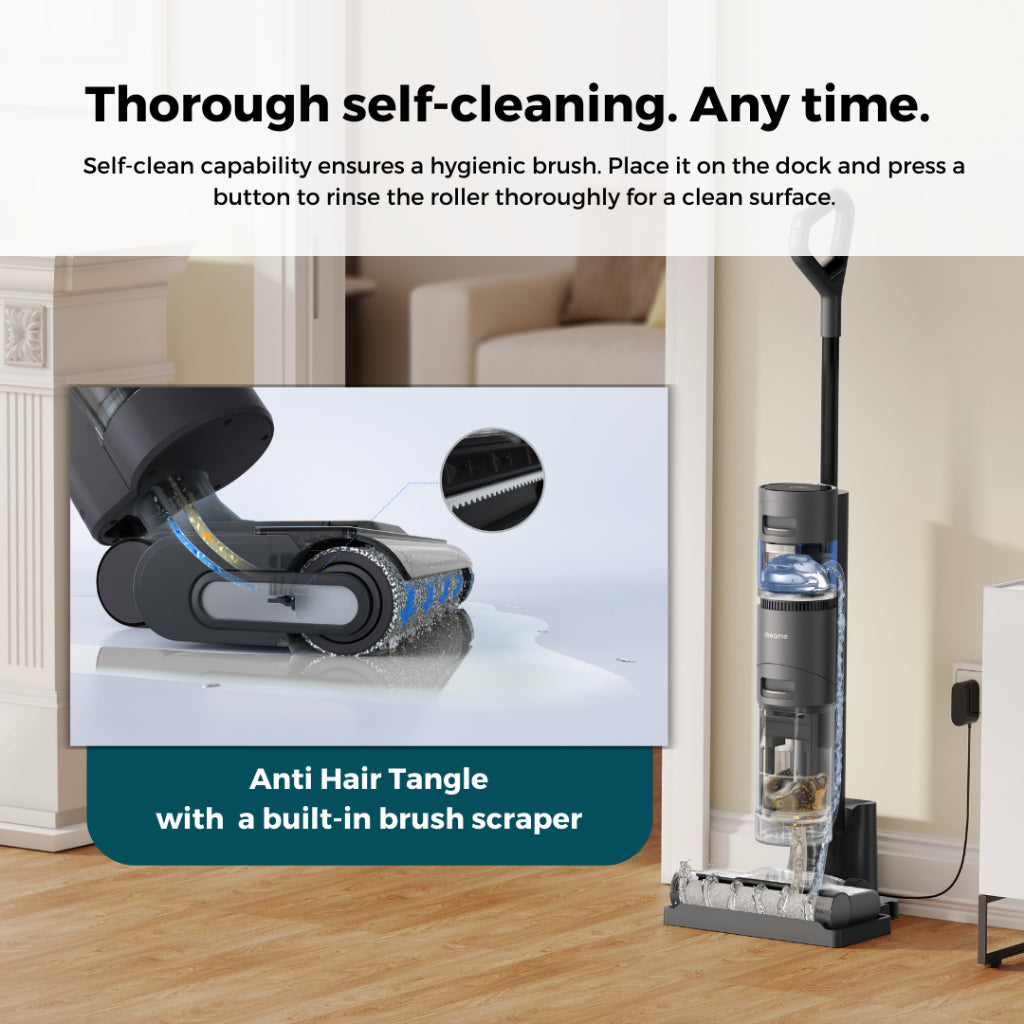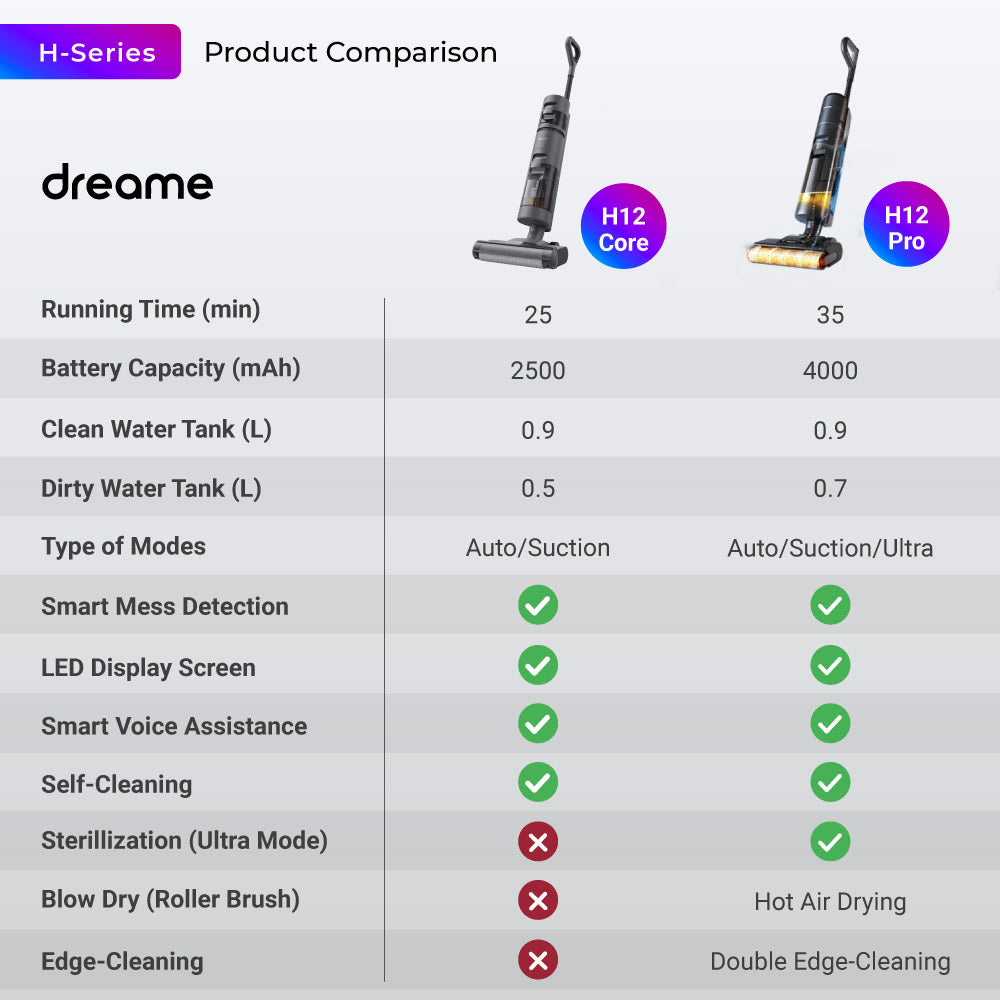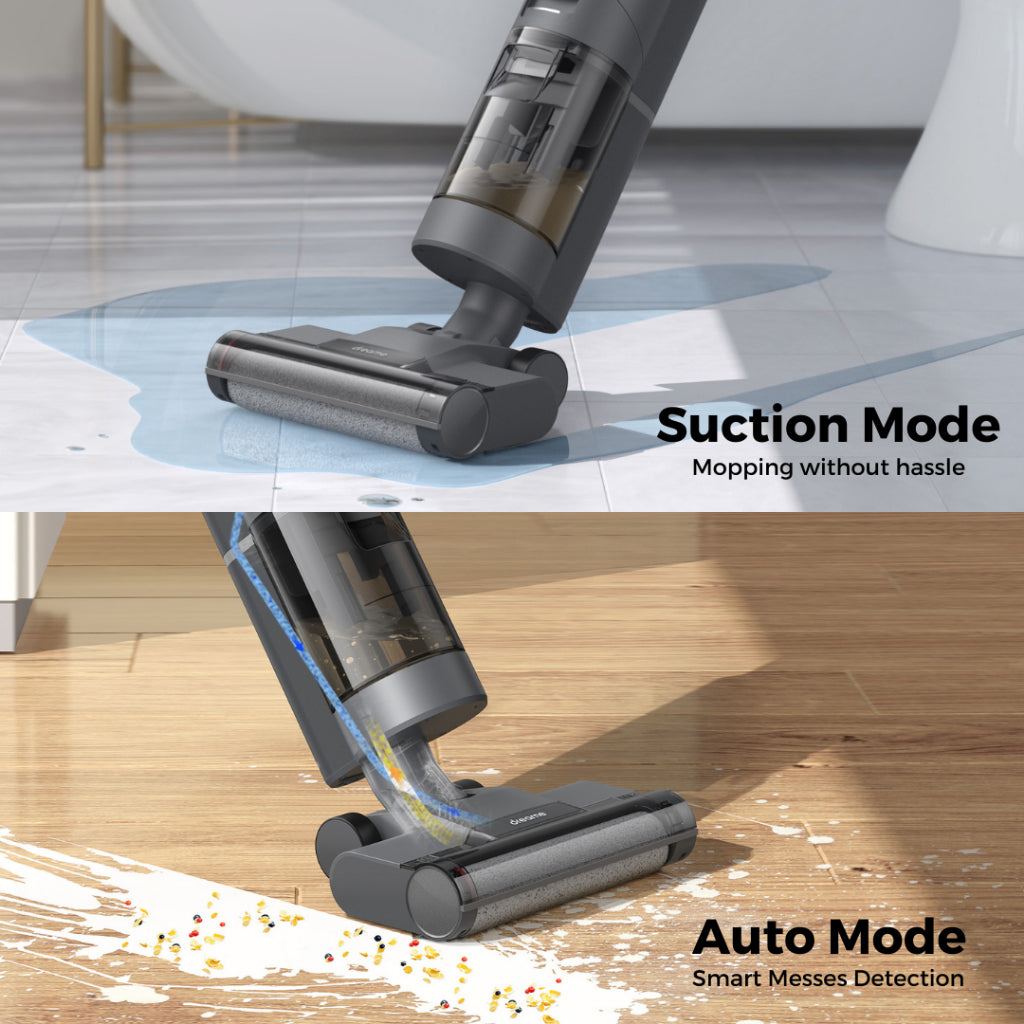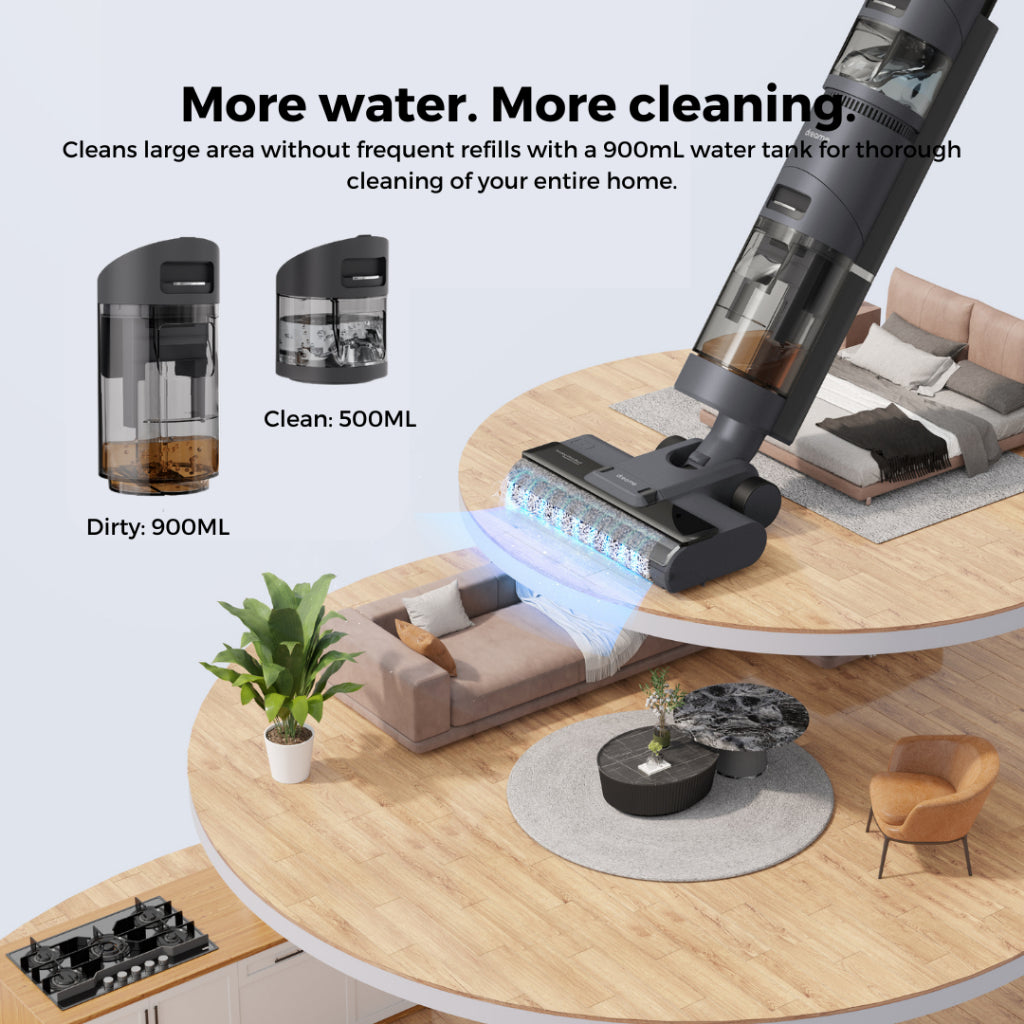 Dreame H12 Core Wet Dry Vacuum Cleaner
【Ready stock + 2 Years Warranty】

HIGHLIGHTS

【Smart Messes Detection】With the help of a sophisticated sensor, the H12 Core optimizes power usage, cleaning performance, and noise levels by adjusting suction in response to the mess it detects. Clean intelligently to get rid of spills, hair, debris, dirt, and dust. It's also equipped with a suction mode that vacuums liquids without mopping to get the clean you need.
【Clean Longer】25-minute super-long battery life meets the cleaning needs of large households.
【Clean More with High-Capacity Water Tanks】The 900ml extra-large water tank is thoughtfully designed to enable users to clean their entire house without needing to replace the water.
【Self-Cleaning Brush Roller】Self-cleaning function of the mop machine removes hair and dirt, ensuring you're cleaning with a clean brush. Completely free hands!
【Intelligent, Intuitive Cleaning】See the remaining battery, cleanliness of the floor, and operation status at a glance. H12 PRO LED display lets you know in real-time how to optimize your cleaning.
【Intimate Voice Assistant】Voice prompts provide helpful information you need to get the most out of your cleaning sessions.
【Effectively Detangles Hair and Pet Fur】The H12 Core included serrated brush scraper maintains the brush roller clean while in use by picking up debris and pulling them off to the spent water tank, which can help to some extent prevent hair from winding on the brush.
【Powerful Traction】Powerful forward traction to help propel your vacuum mop forward, which makes cleaning and operation remarkably easy.
【Lightweight & Ergonomic Design】H12 Core features an easy-to-grip handle positioned at the optimal height for the maximum possible cleaning comfort.
【Low Noise】A brushless motor, noise-optimized air channel design, smart power adjustment, and a soft brush roller combine for relatively quiet cleaning.
SPECIFICATIONS 
Product Name: H12 Core Wet & Dry Vacuum 
Rated Power: 200W
Machine Weight: 4.69Kg 
Battery Capacity: 2500mAh 
Maximum Runtime: 25 Min 
Charging Time: 5H 
Clean Water Tank: 900ml 
Used Water Tank: 500ml 
Working Modes: Auto Mode & Suction Mode 
Type Of Brush: Single Cleaning Brush Roller 
Motor: Brushless
Screen: LED 
Prompts: Yes 
Mess Detection: Yes 
Self-Cleaning: Yes
WHAT'S IN THE BOX 
1 x Main Body 
1 x Handle 
1 x Charging Base 
1 x Power Adapter
1 x Cleaning Brush
1 x Cleaning Solution 
*Please note that the machine must use Dreame Cleaning Solution to ensure long-term use. The use of a Non-Dreame solution will cause corrosion and damage to the machine.