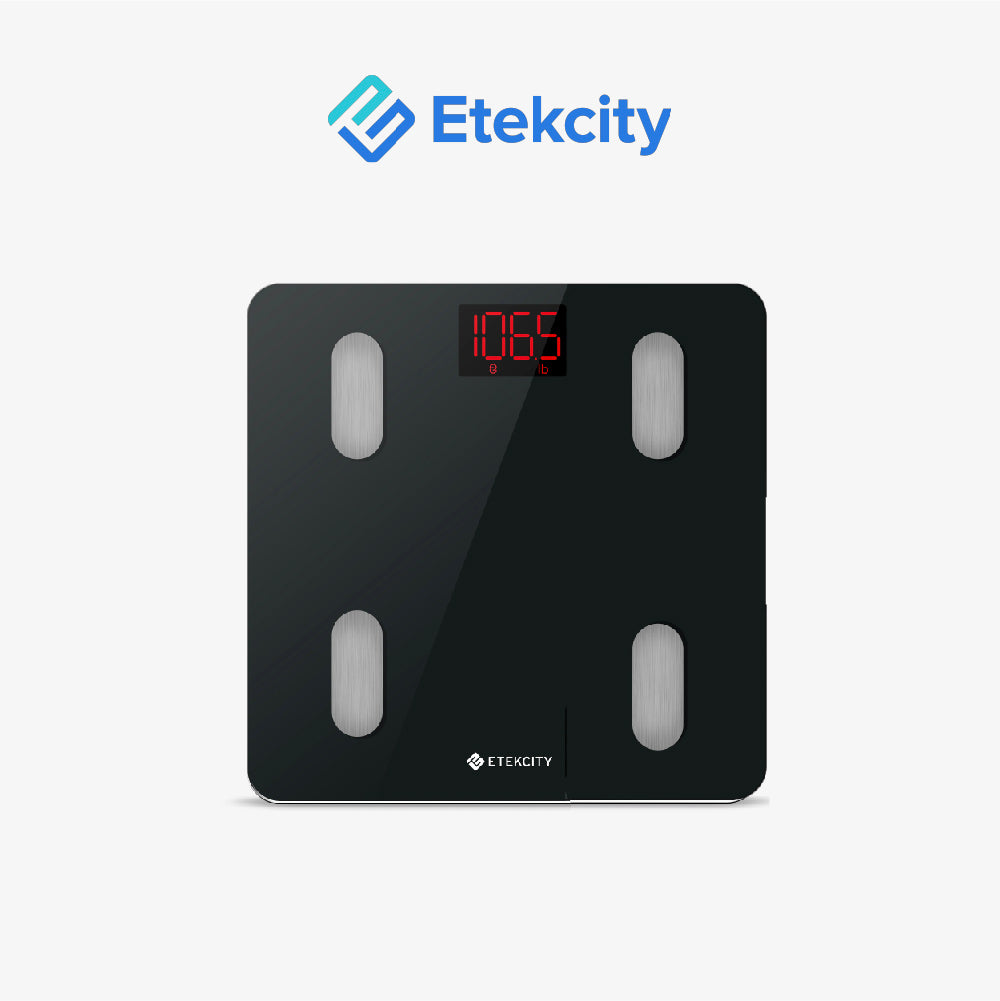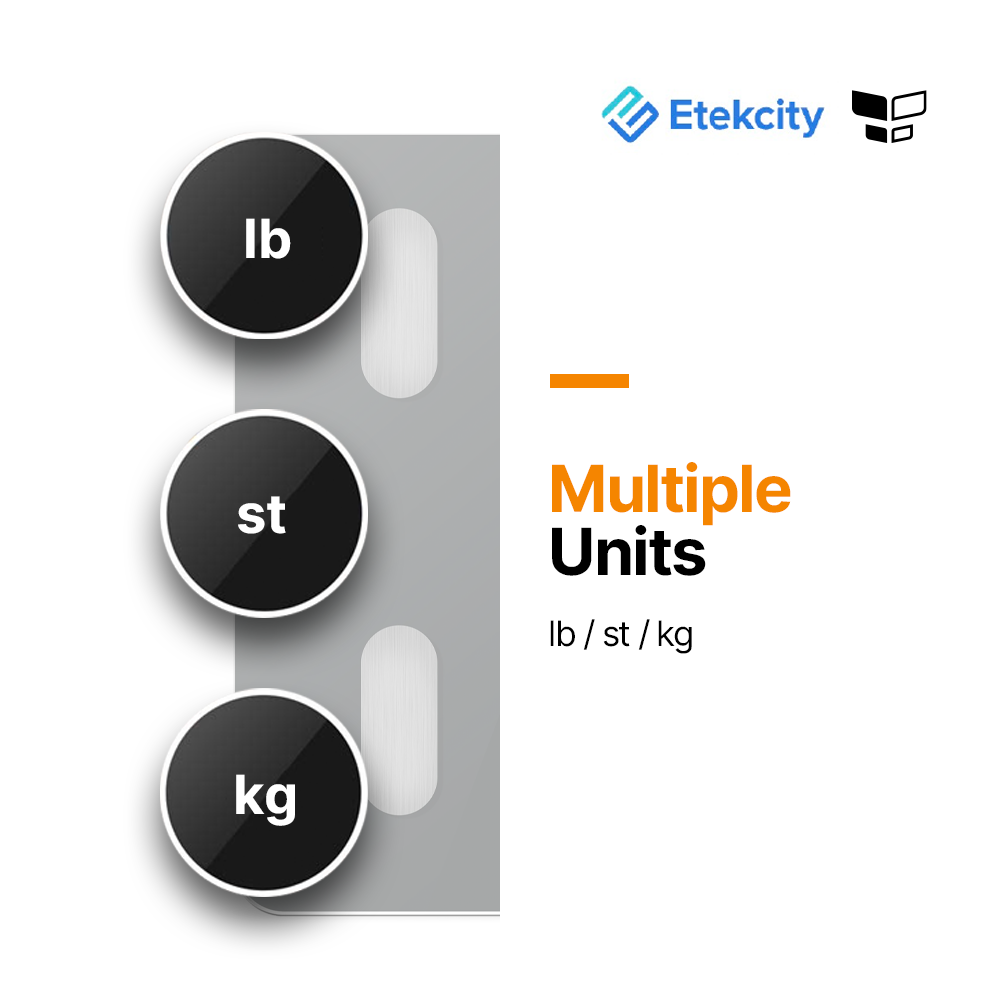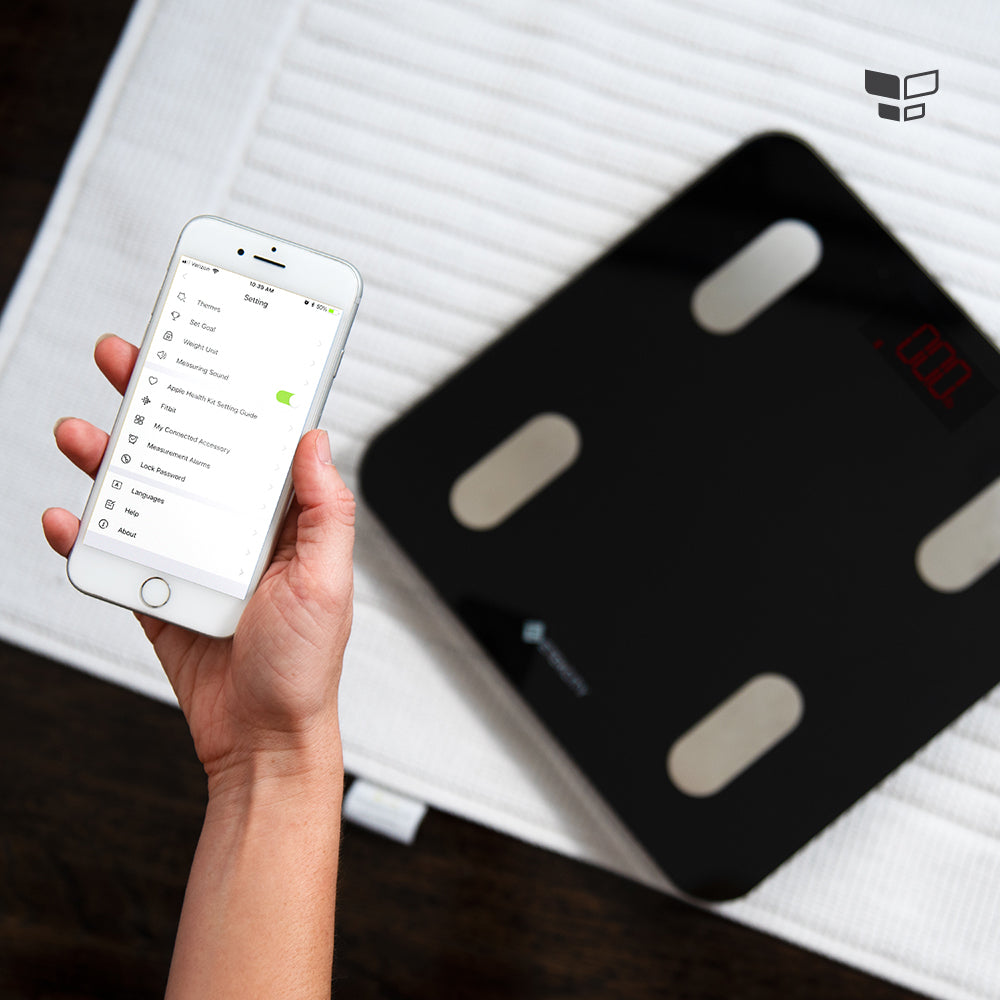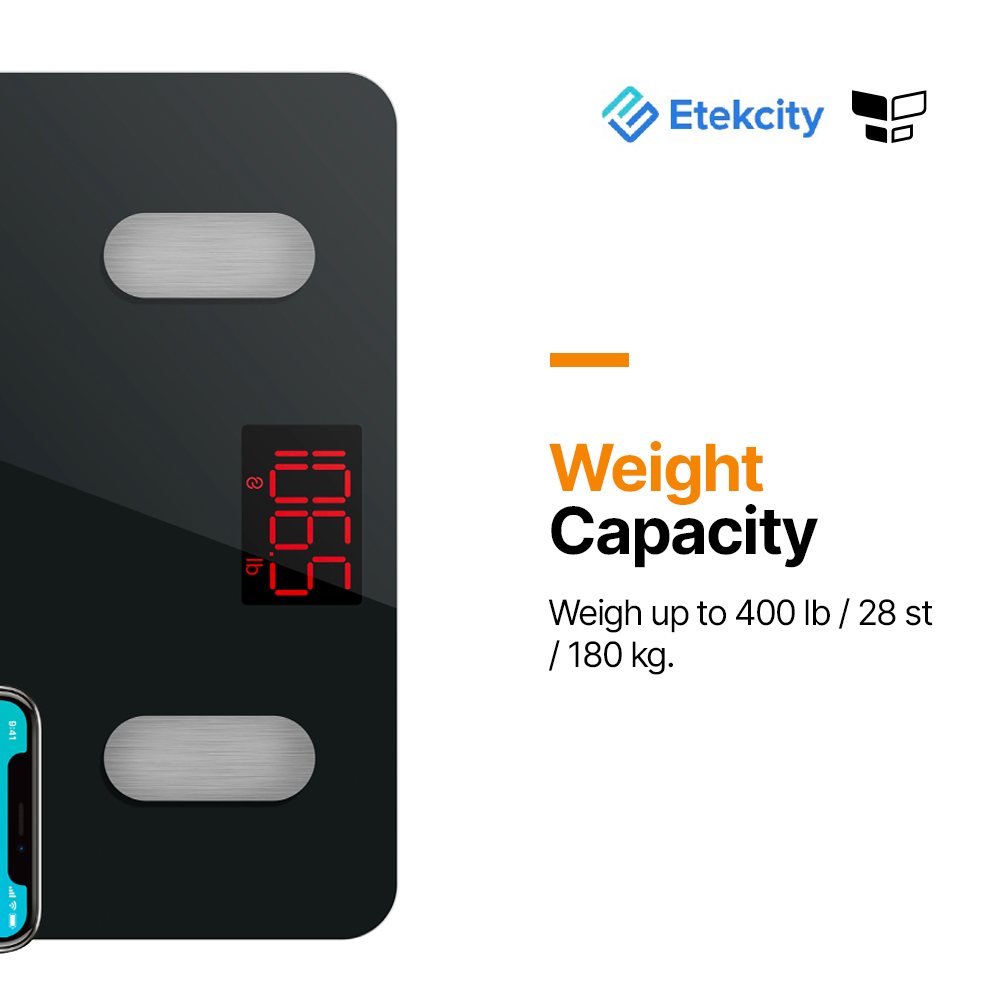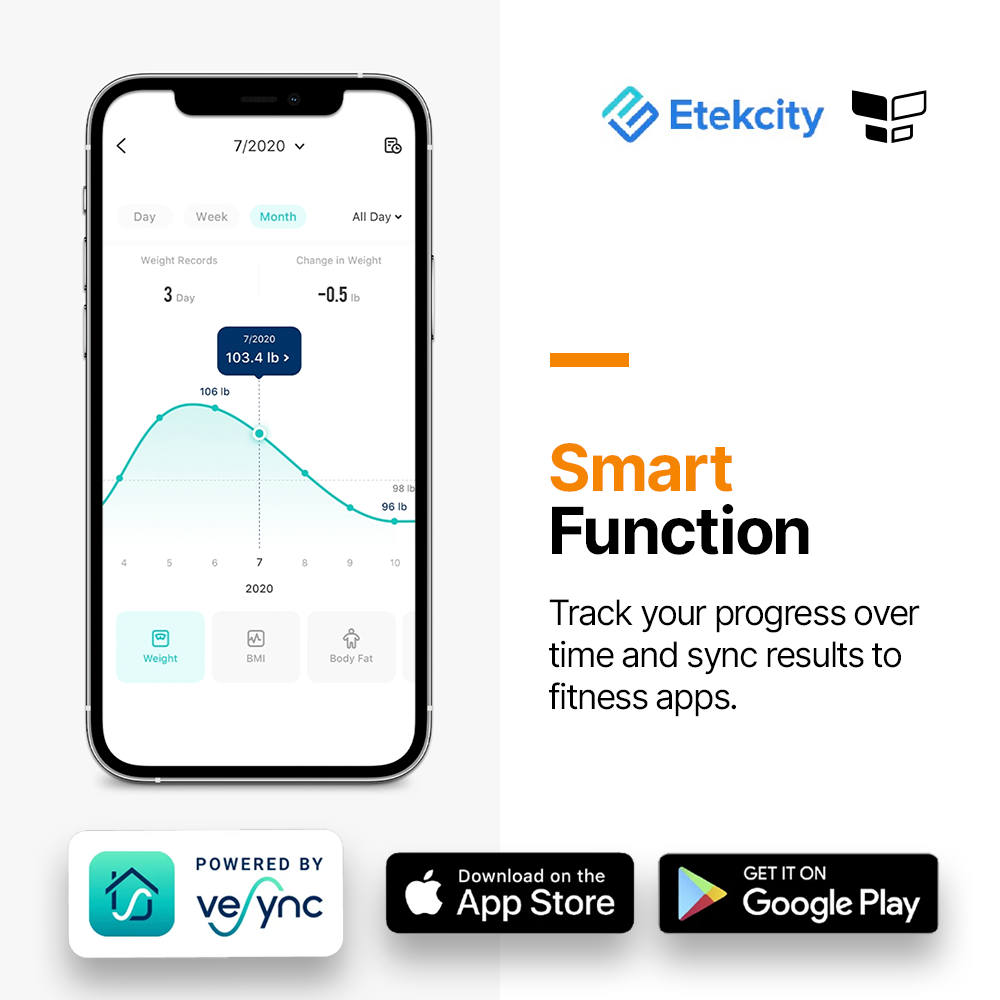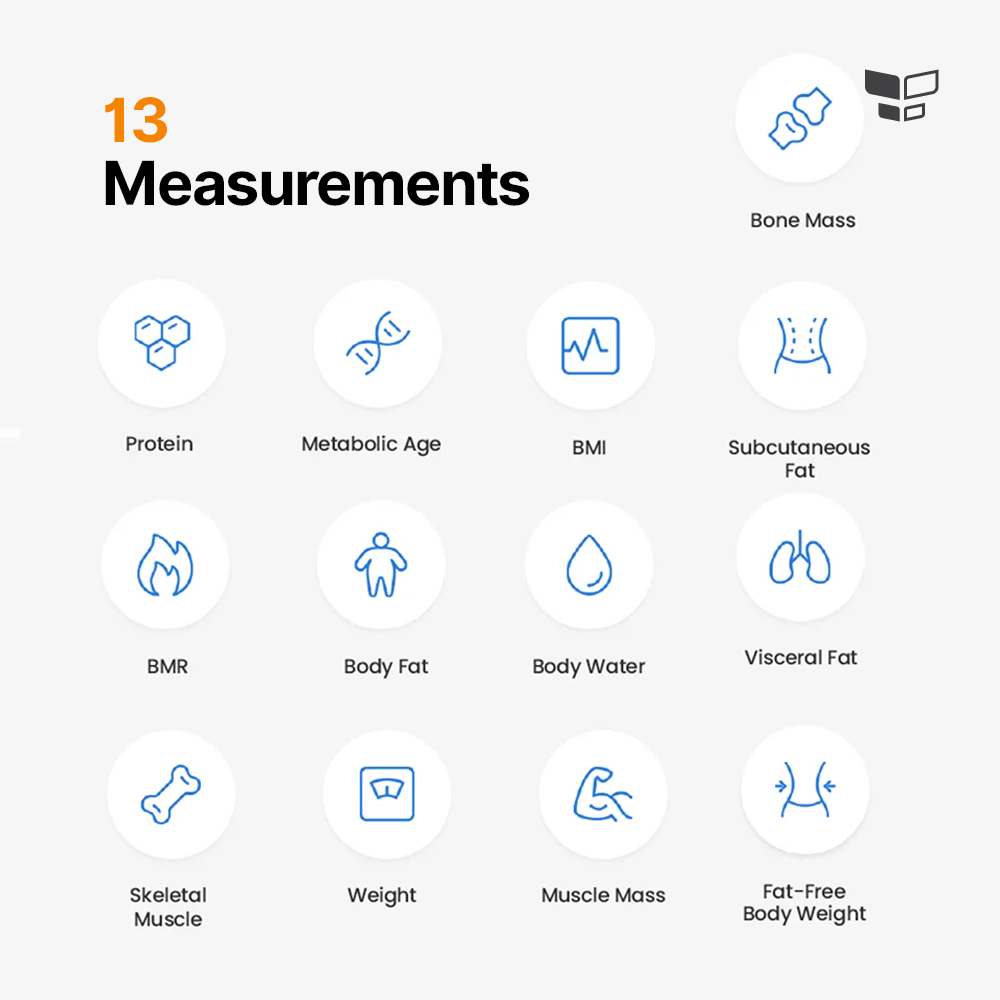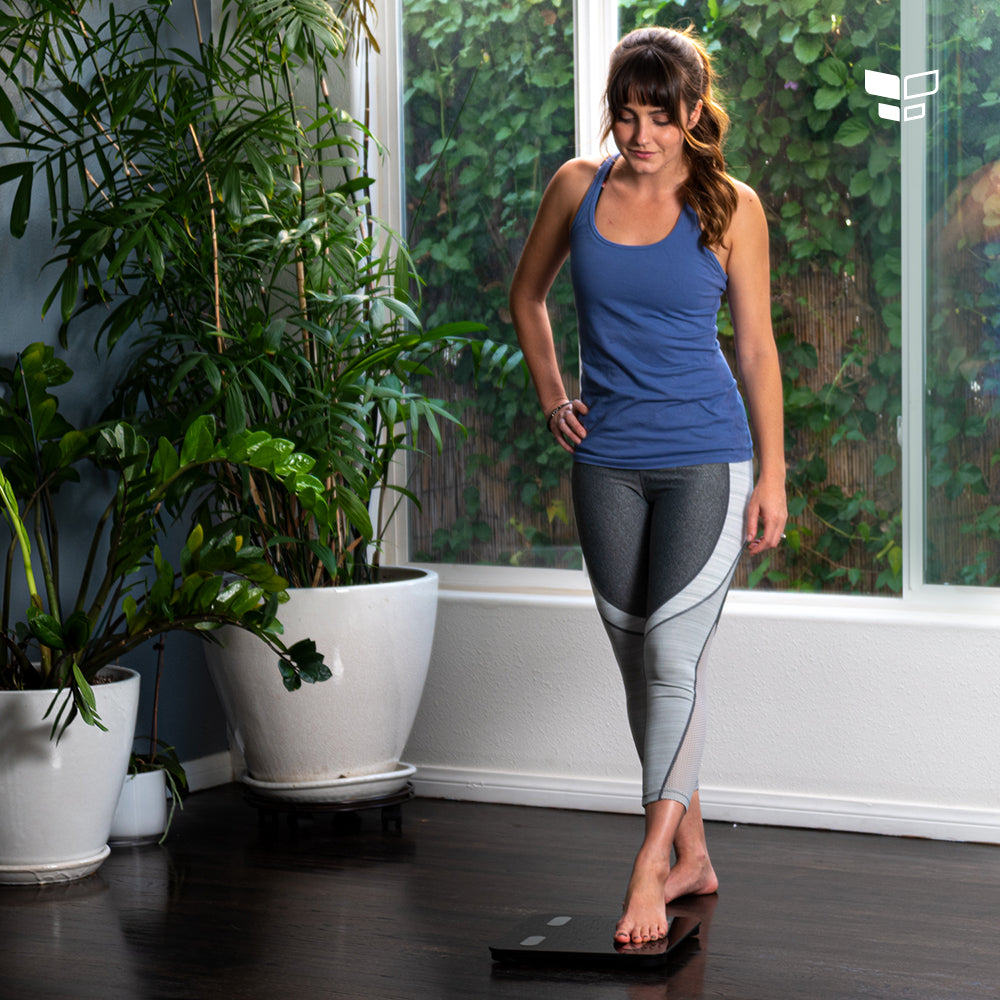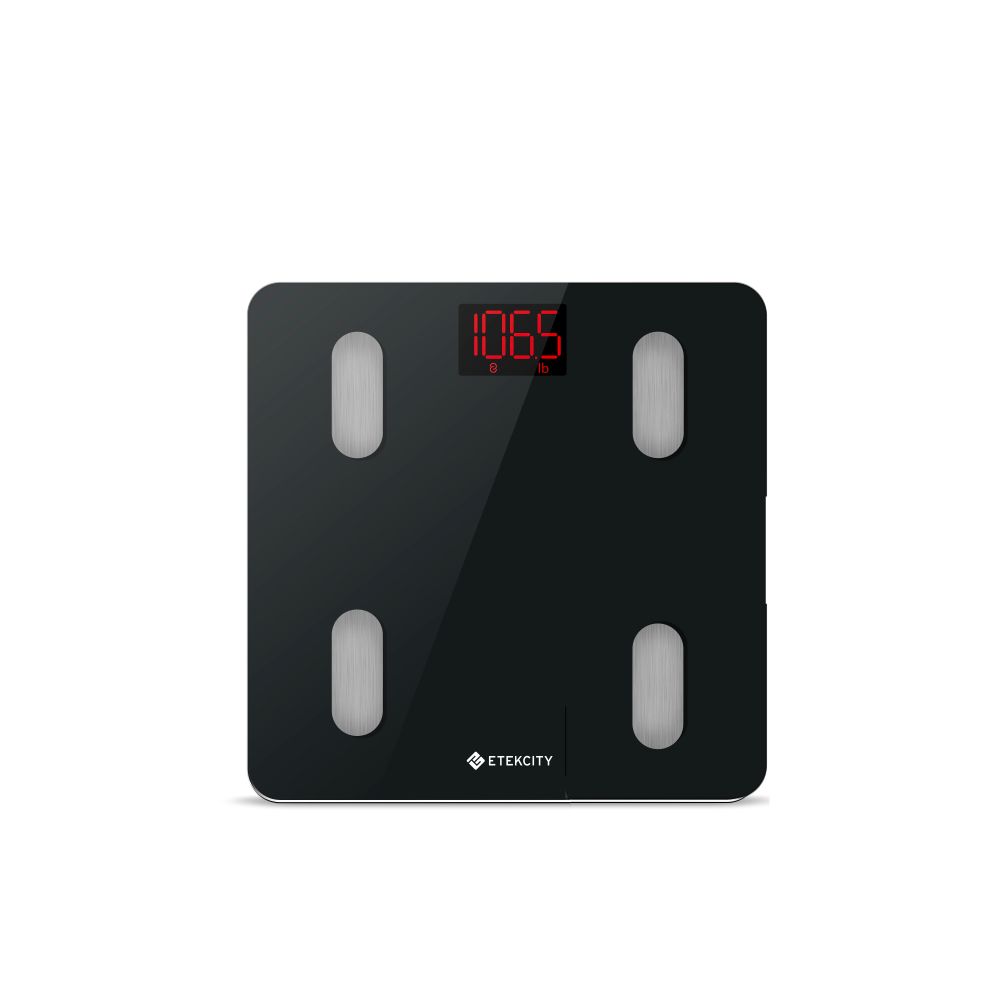 Etekcity Body Fat Scale ESF24
ABOUT THIS ITEM
Comprehensive Analyses: Get an overview of your health on VeSync with 12 body composition measurements: Weight, Body Fat, Body Water, Muscle Mass, Bone Mass, Protein, BMR, Metabolic Age, Visceral Fat, Subcutaneous Fat, Fat-Free Body Weight, and BMI.
High Precision: 4 highly accurate sensors offer results you can trust in increments of 0.1 lb / 0.05 kg with a max capacity of 400 lb / 180 kg. The included tape measure can also help you measure progress.
Stable Support: The blue, backlit LCD display offers crystal clear results, and 6-mm-thick tempered glass gives you a sturdy 11.8 x 11.8 in / 30 x 30 cm platform to stand on.
Simple to Use: Features like auto calibration, 30-second auto-off, and low battery and overload indicators ensure an easy weighing experience; Instead of running on batteries, this scale comes with a micro-USB charging cable and takes only 3 hours to fully charge.
Smart Functions: Track your progress over time and sync results to fitness apps.
SUMMARY
Smart Capabilities
Sync to Fitness Apps
Unlimited Member Profiles
3 Measurement Units
4 High-Accuracy Sensors
Weight Capacity: 400 lb / 180 kg / 28 st
Increments: 0.2 lb / 0.05 kg
Weight Units: lb / kg / st
Platform: Tempered glass
Battery: 3 x 1.5V AAA batteries
Auto-Off: 30 seconds
Dimensions: 11.8 x 11.8 x 1 in / 30 x 30 x 2.5 cm
Operating System: iOS® 9.0+ or Android™ 5.0+
1 x Smart Fitness Scale
3 x 1.5V AAA Batteries (Pre-Installed)
1 x Quick Start Guide