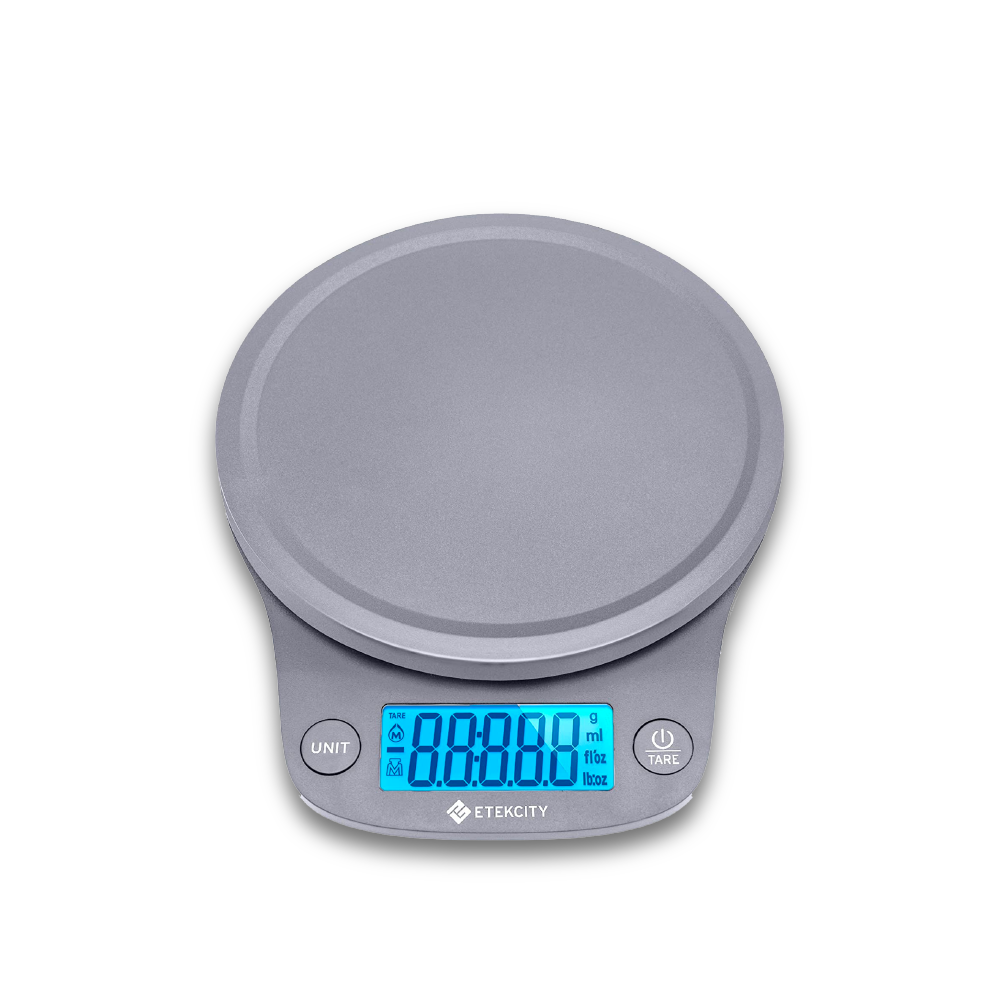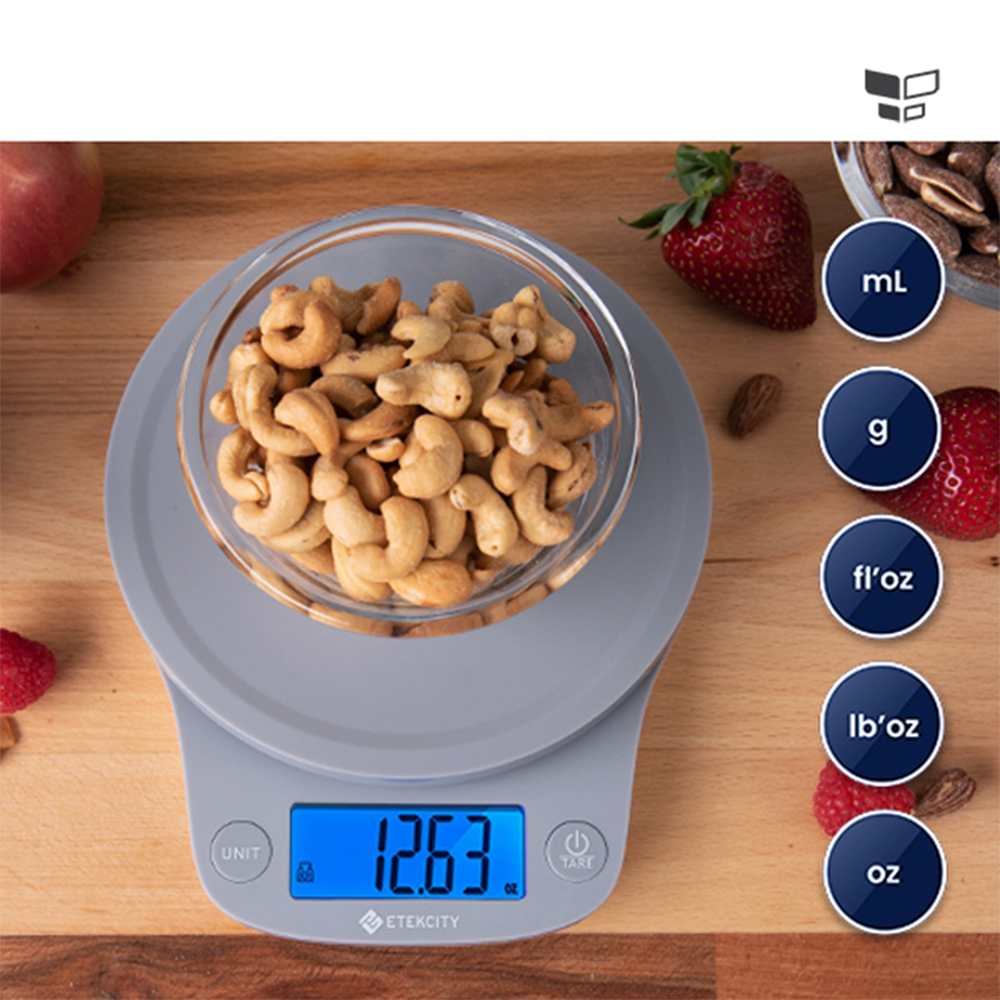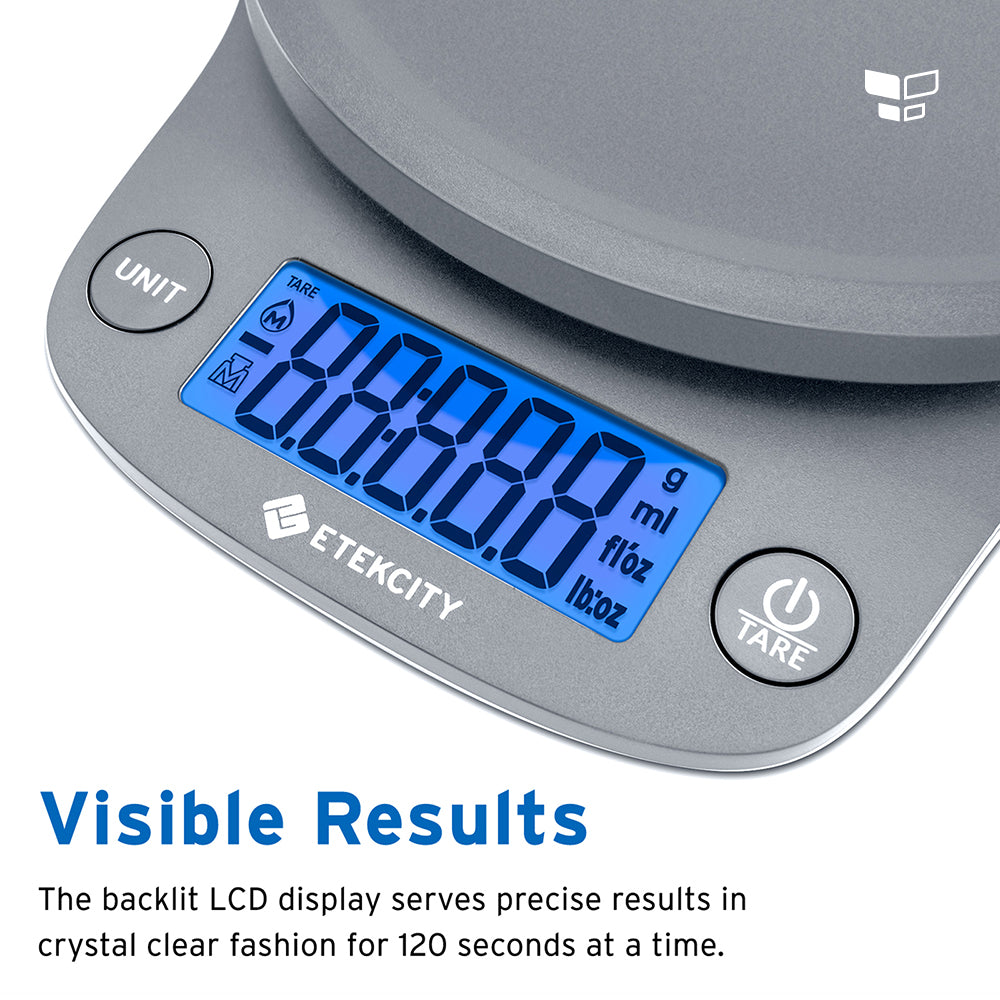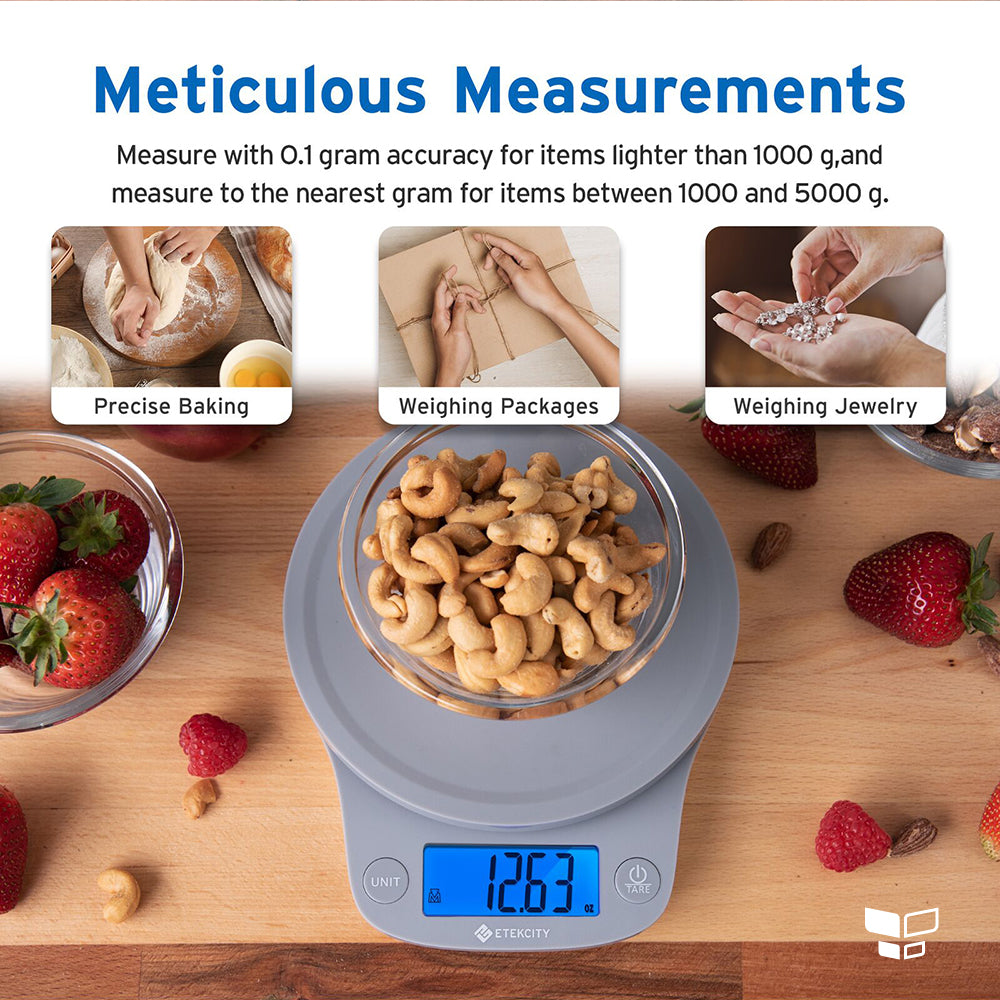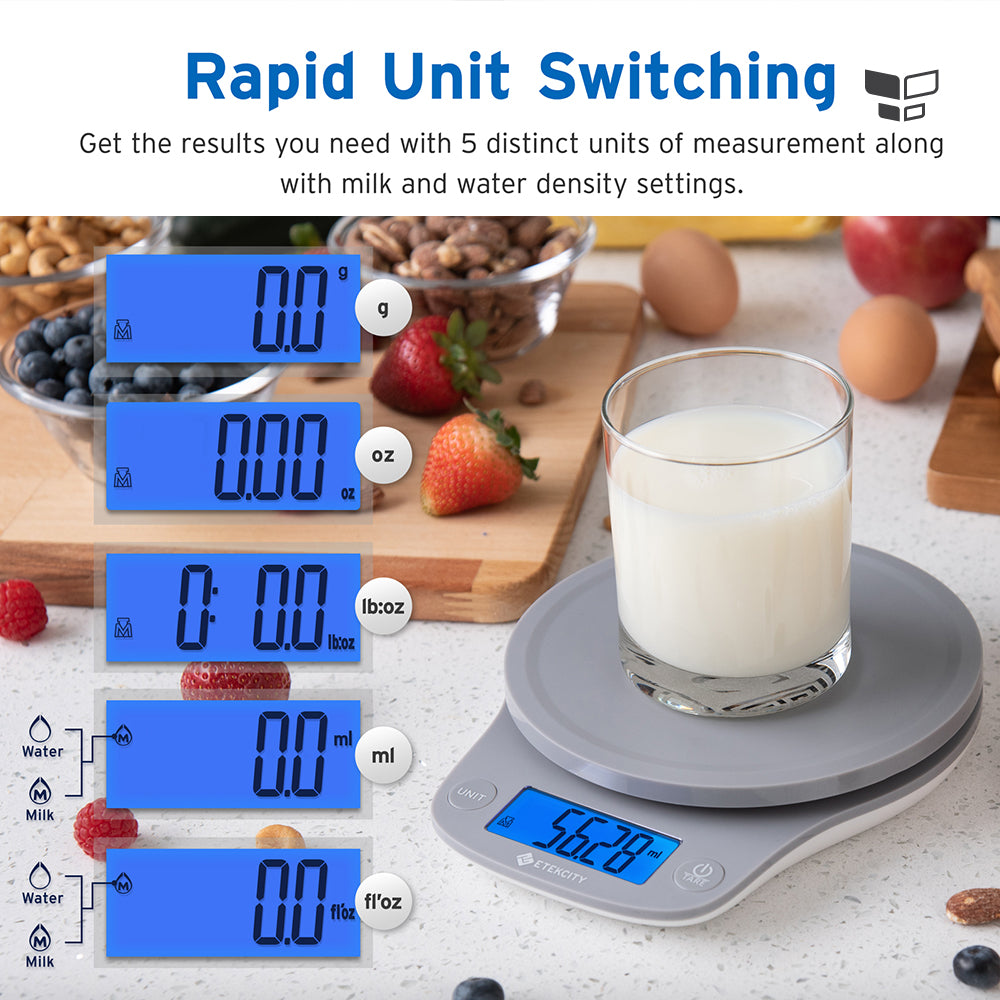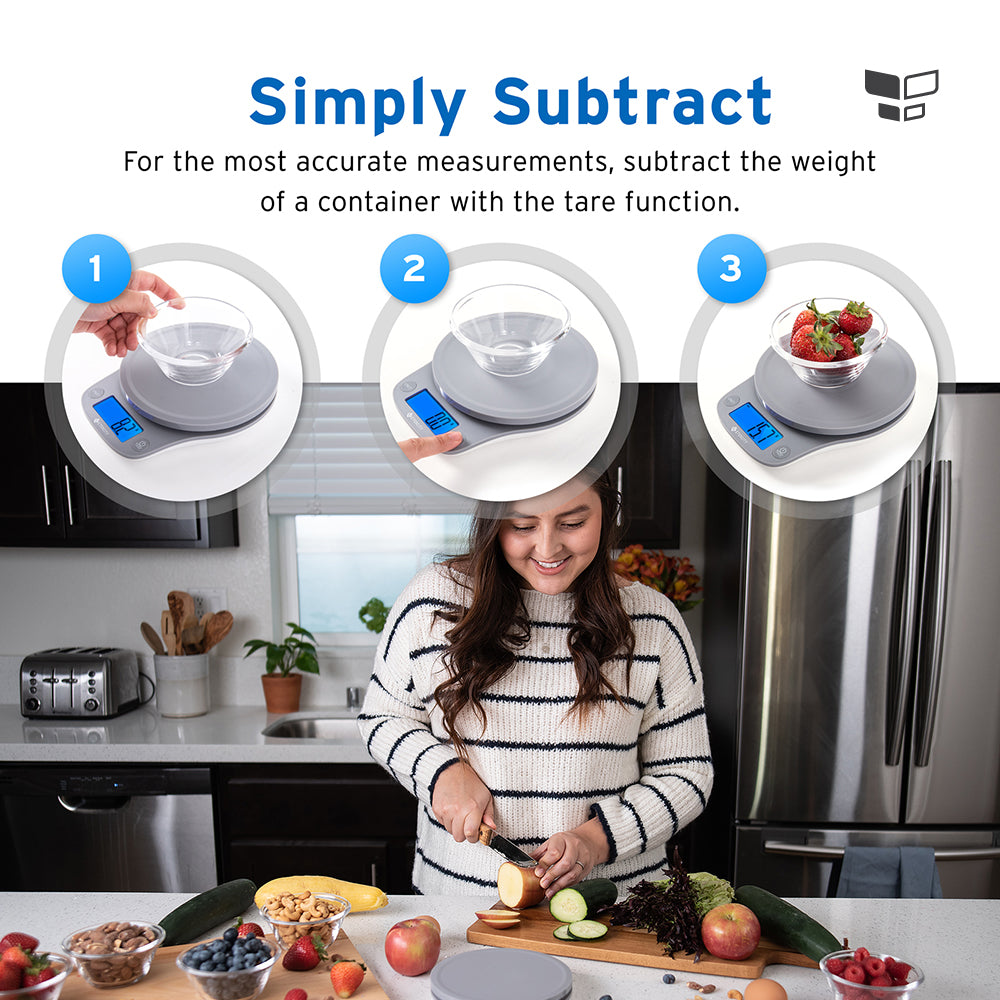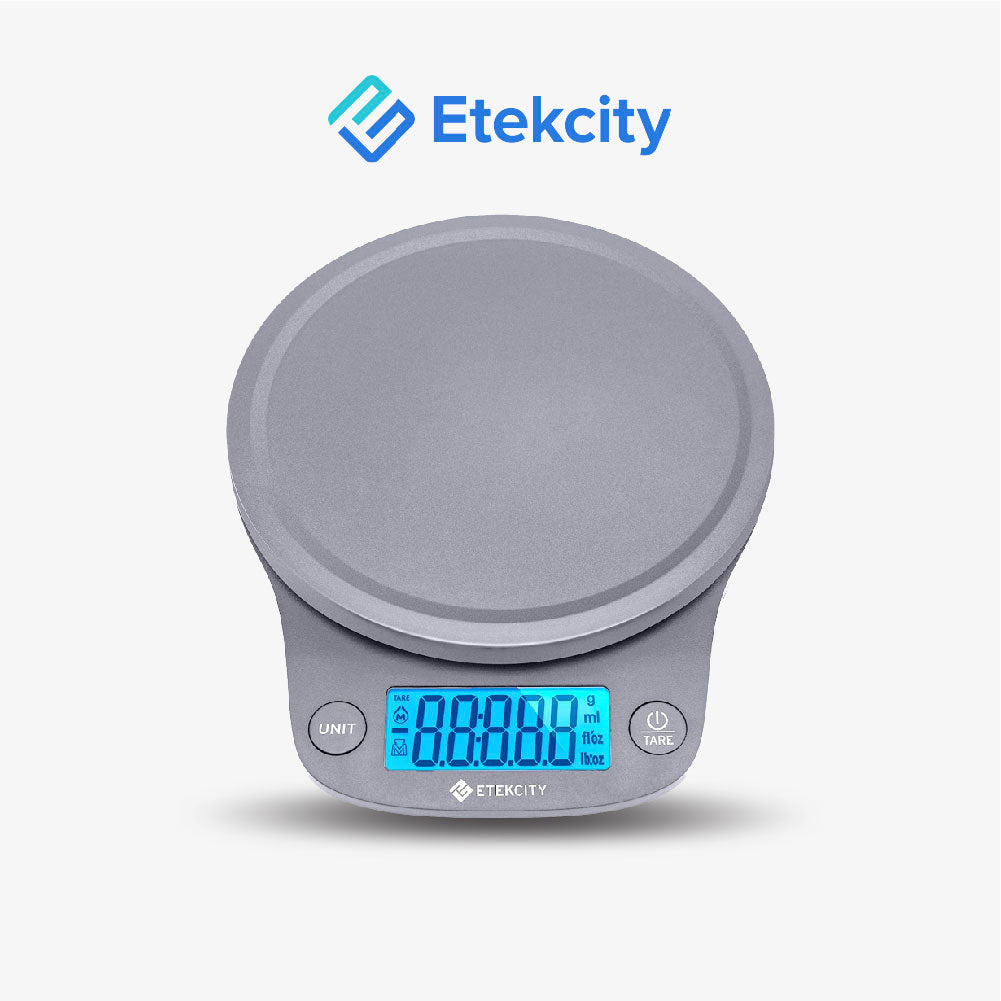 Etekcity Digital Kitchen Scale EK9000
High-Precision: Minimum Measurements: 1g. Upgraded sensor offers instant readings and reliable measurements for items. Unique Dual Increments: <1000g, 0.1g; 1000-5000g,1g.
Comprehensive Functionality: Weigh up to 11 lb/5 kg across 5 units of measurement (oz, lb, g, fl: oz, and mL) in addition to switching between milk and water density.
Clear Results: The 2.5 x 1 in/6.3 x 2.5 cm LCD display offers increased visibility, letting you read your results more easily.
Hassle-Free: The ultra-slim, AAA battery-operated design keeps things simple with easy storage and intuitive controls.
Thoughtfully Designed: The EK9000 is an attractive addition to any health enthusiast's kitchen with its slim, stylish design.
Weight Capacity: 176 oz / 11 lb / 5000 g / 5000 mL
Units: oz / lb:oz / fl'oz (water/milk) / g / mL (water/milk)
Units: 2 minutes
Battery: 2 x 1.5V AAA Batteries (Pre-Installed)
Dimensions: 8.1 x 6.5 x 1.3 in / 207 x 166 x 34 mm
1 x Digital Ktichen Scale
2 x 1.5V AAA Batteries (Pre-Installed)
1 x Quick Start Guide