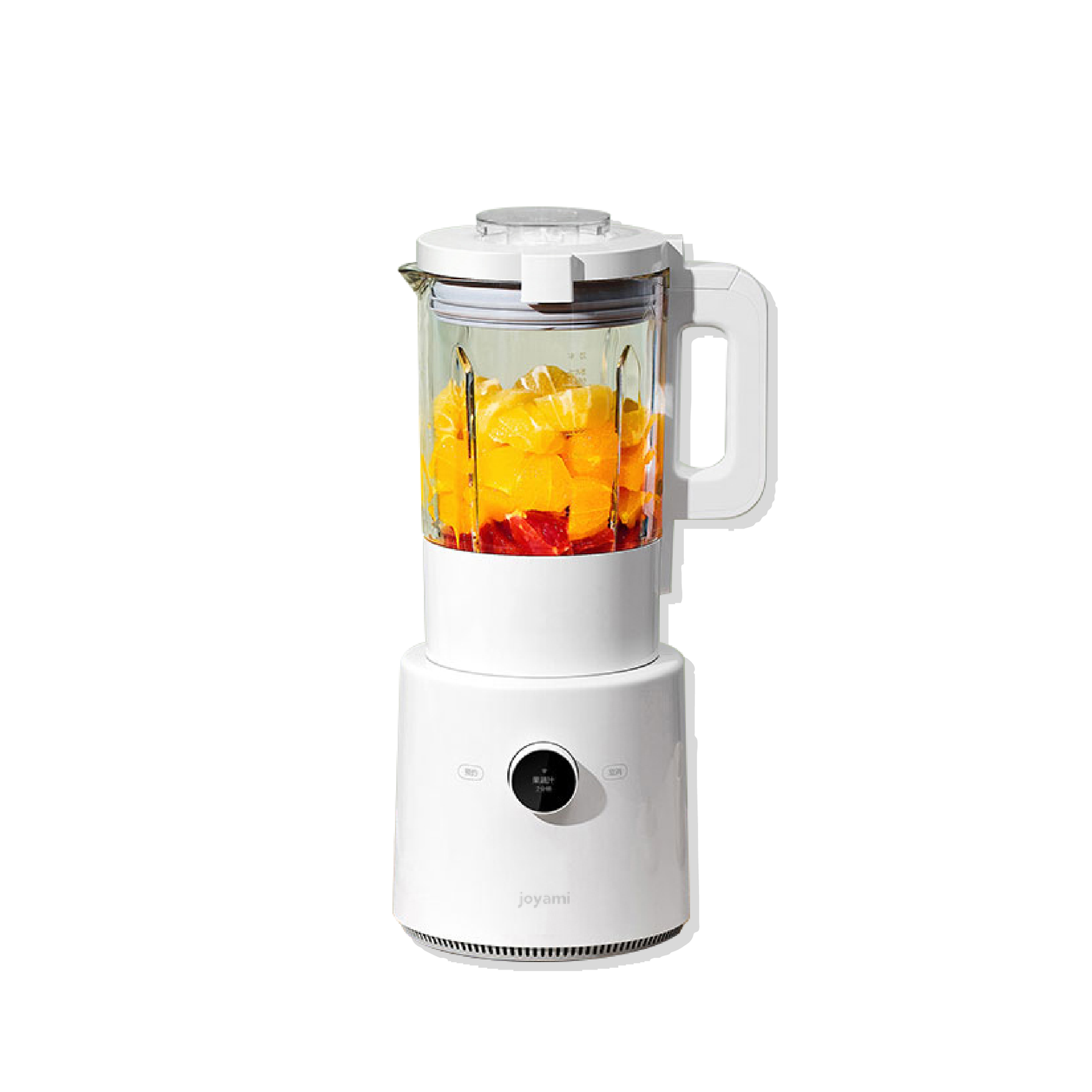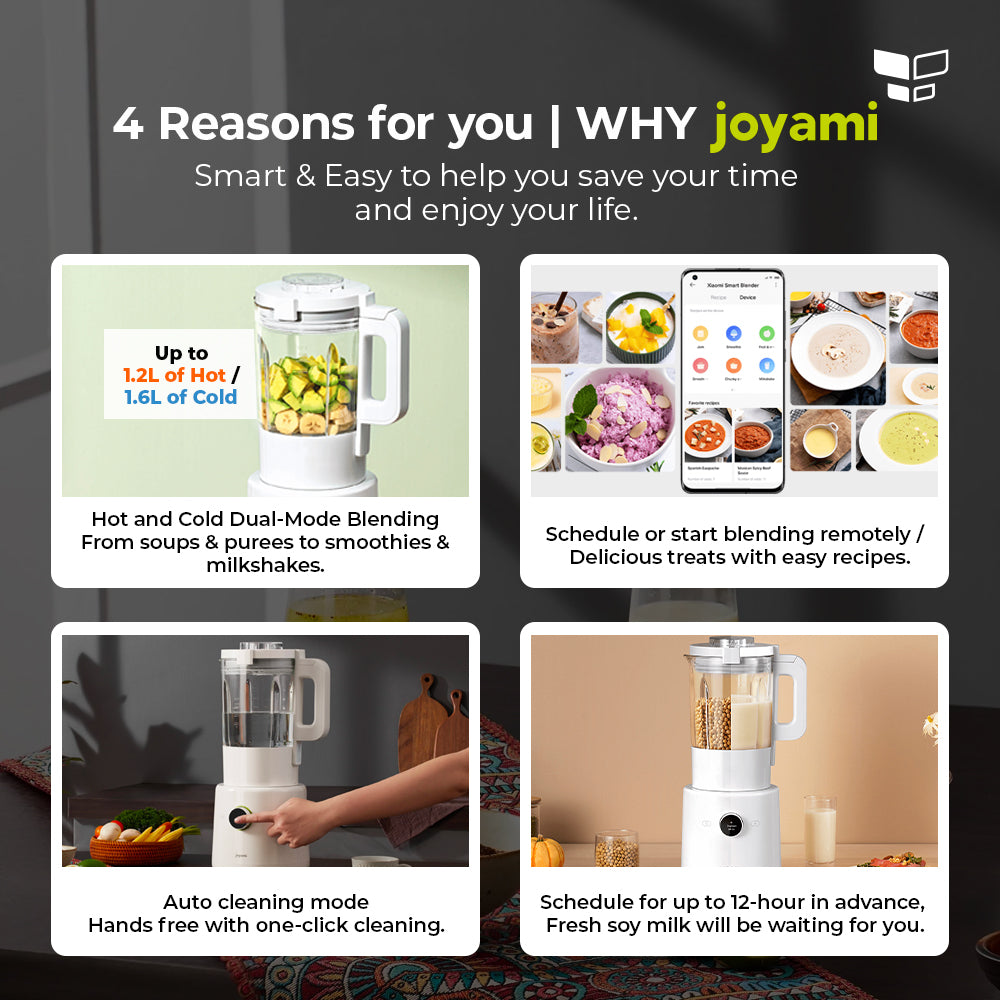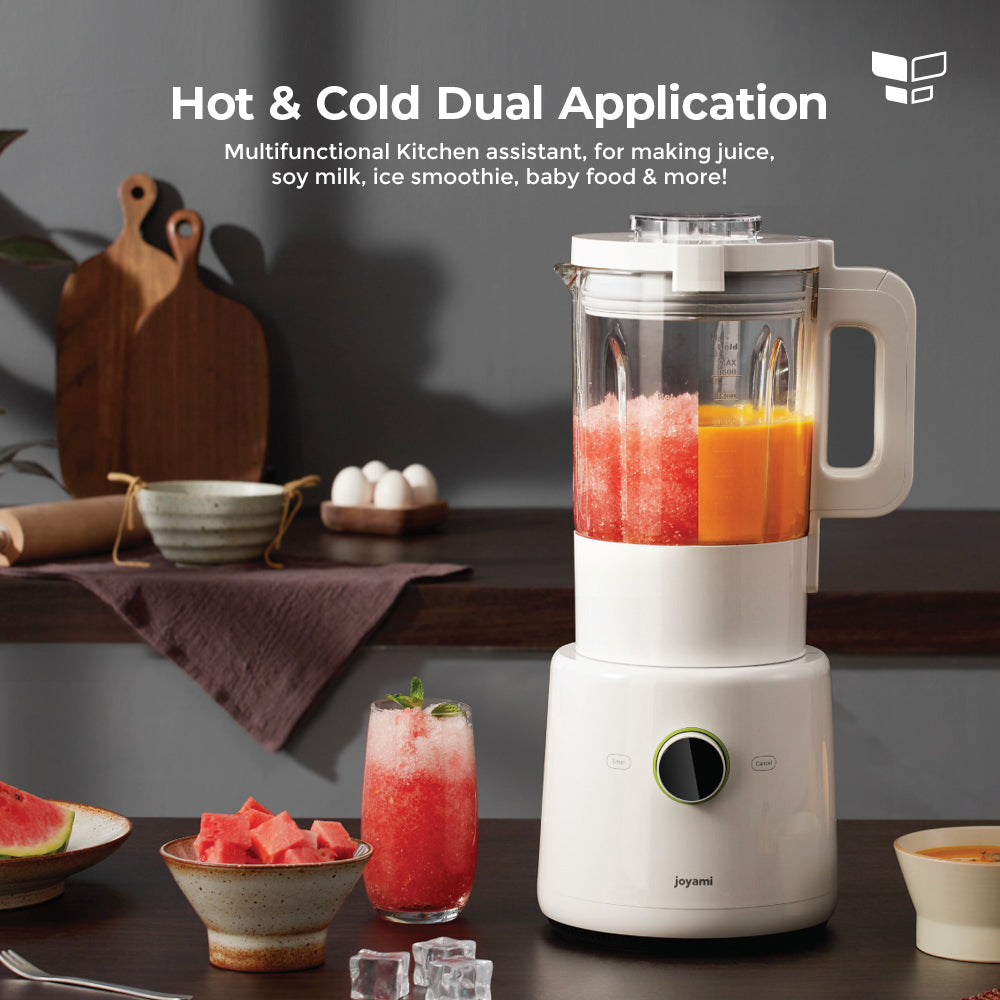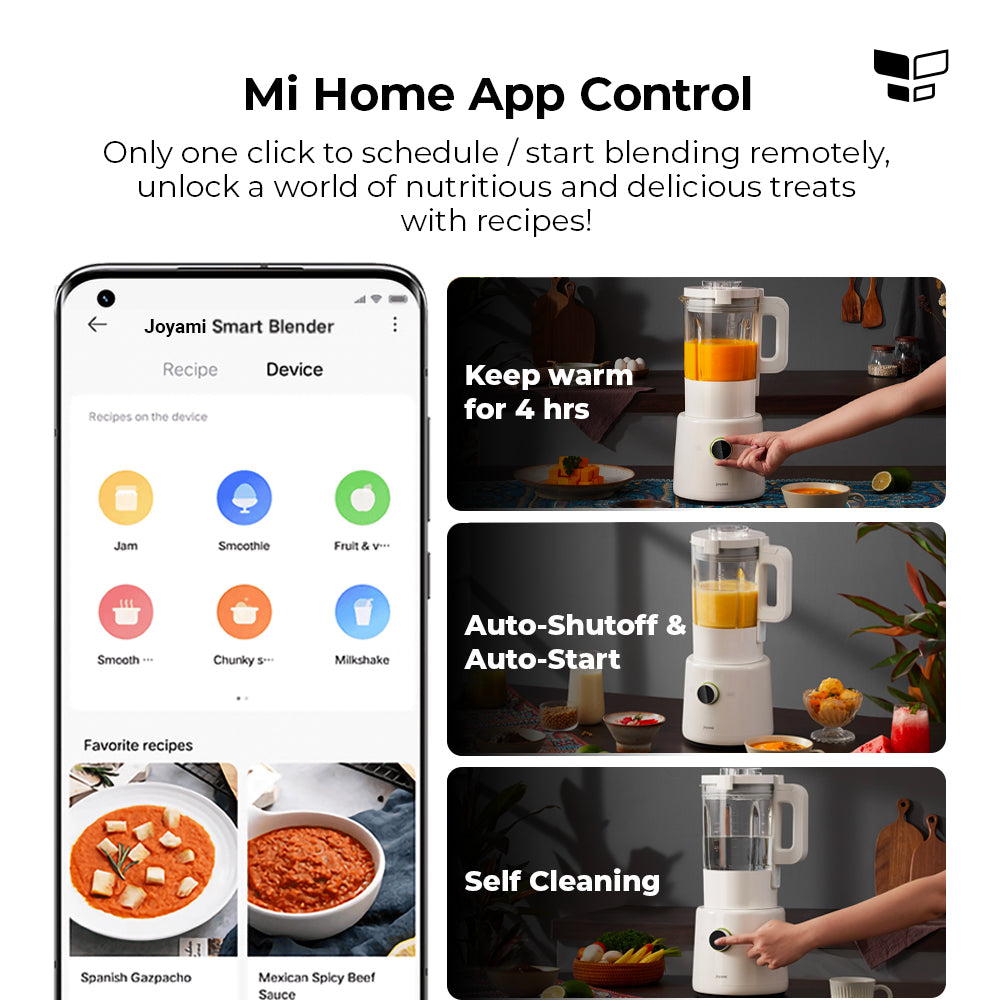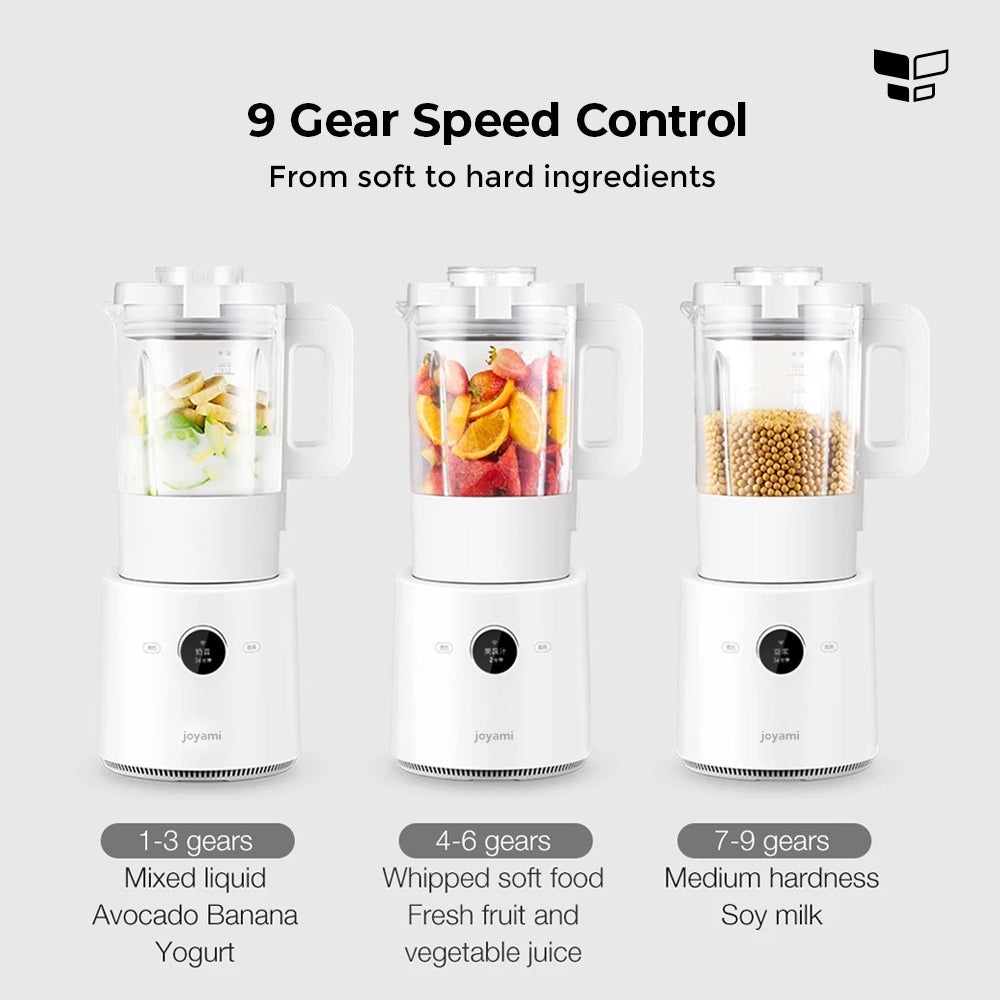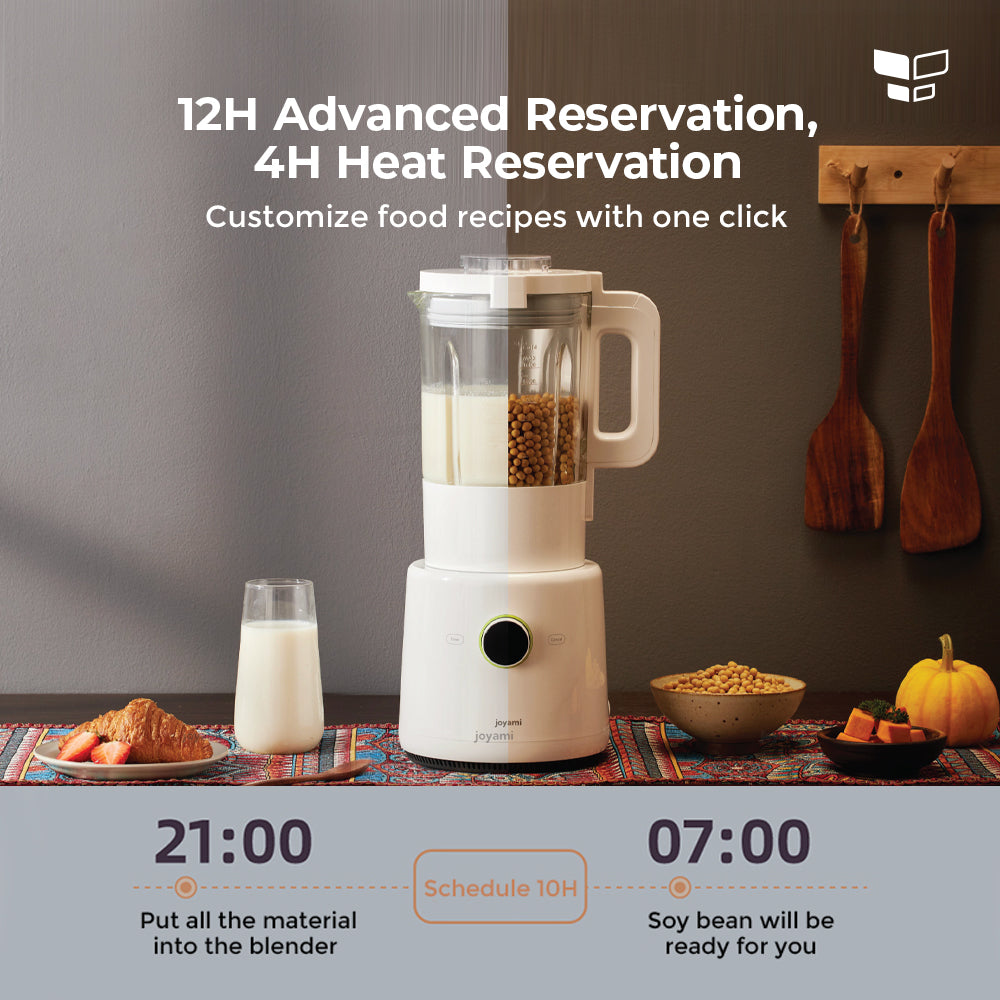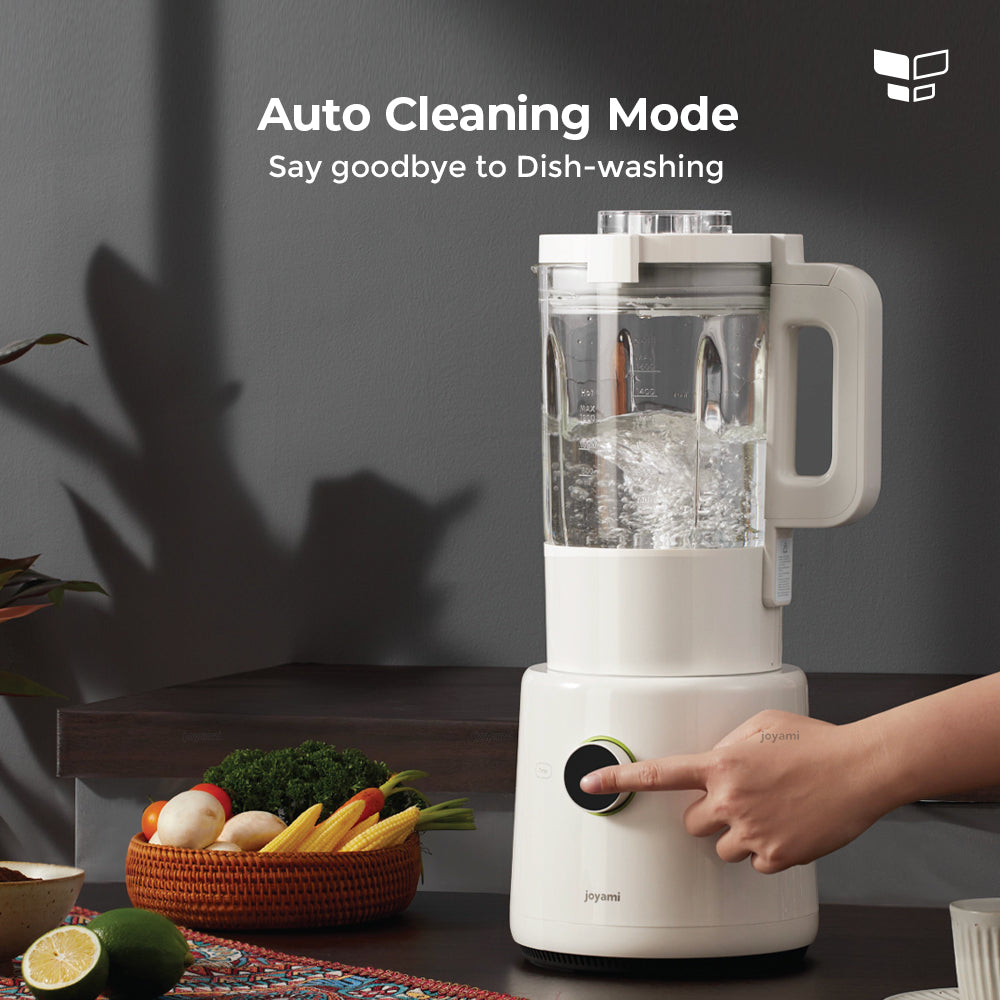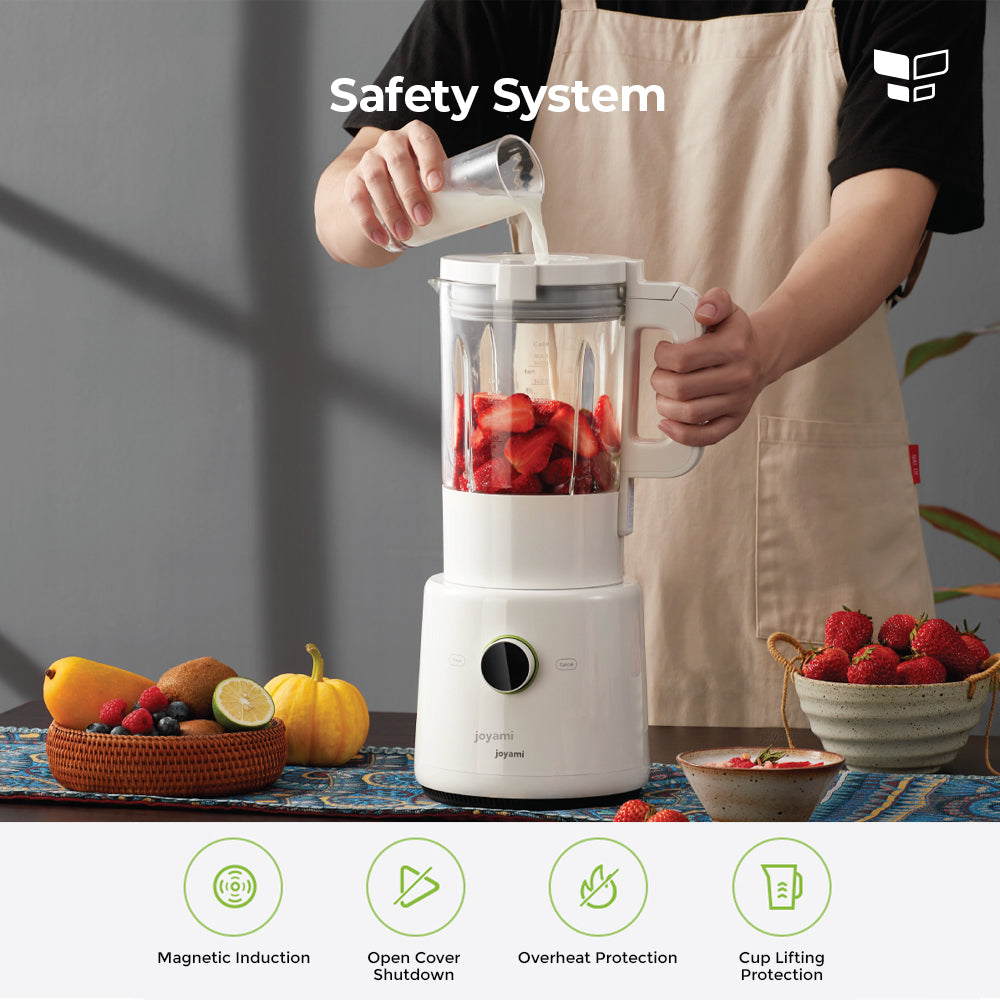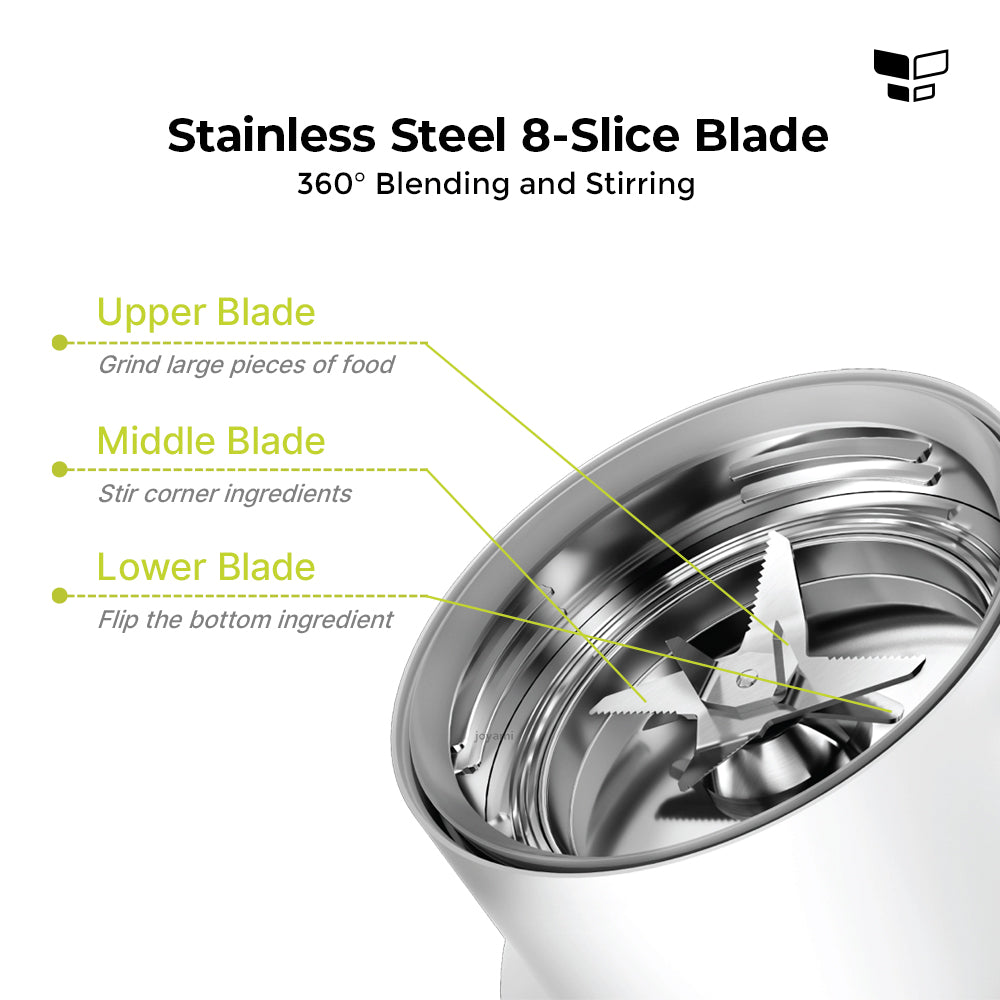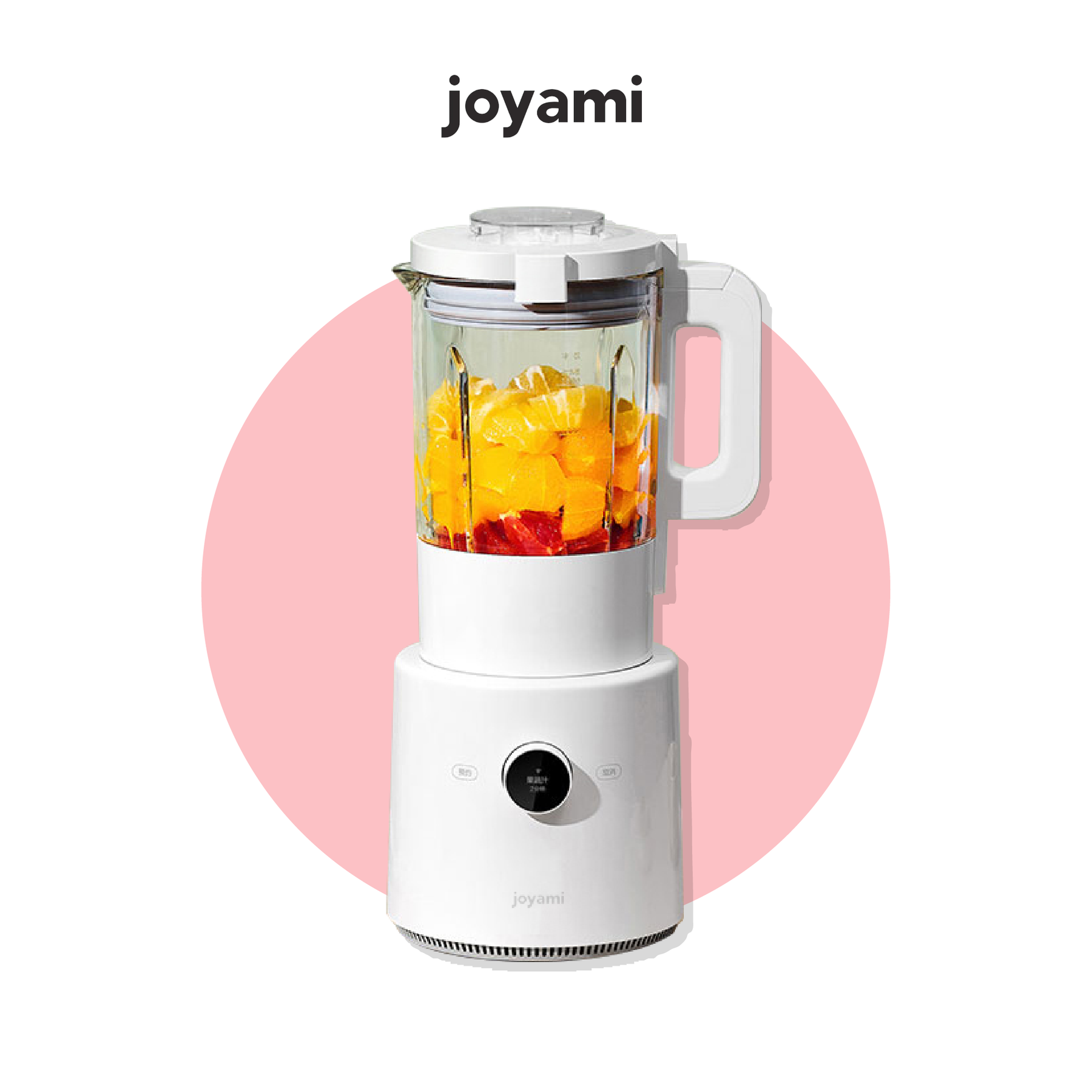 Xiaomi Joyami Heating Multifunction High Speed Cooking Blender Mixer Grinder/Food Wall Breaker Food Processor 智能破壁机
HIGHLIGHT

【Global Version + Local 3-PIn Plug】
【Hot and Cold Dual Application】Grinding and boiling 2IN1, suitable to make warm soya milk, baby food, porridge, cold drinks, desserts and more!
【Mi Home Smart App】One Click to delicious recipe.
【Minimalist OLED Knob Control】Say goodbye to ugly complexity button.
【12 Hour's Appointment, 4 Hours Warm Insulation】Only 2 steps before sleep, you can enjoy fresh & warm delicious in the next morning!
【8 pieces of Steel Blade】Heavy steel blade, sharp and multi angle cutting, easy to solve difficult food.
【Auto Cleaning Mode】Water saving, high speed cleaning with one click.
【9 Gear Strength】Different gears mode to grind the all kinds of foods from soft to hard ingredients according to the actual needs.
【High Borosilicate Glass】The cup body can support high and low temperature, antifreeze and no burst during quenching and heating.
【Multiple Security Protection】10 protection modes, Comprehensive protection of your safety.
Heating Power: 800W ~ 950W
Blending Power: 1000W
Rated Voltage: 220V~240V
Maximum capacity for hot drink: 1200ML
Maximum capacity for cold drink: 1600ML
Dimensions: 18.8cm x 22.2cm x 43.6cm
1 x Mixing cup
1 x Cup Cover
1 x Base (with Power Cord)
1 x Stirring Rod
1 x Brush
1 x Measuring Cup
1 x User Manual