Xiaomi Mi Jordan & Judy Intelligent Led Makeup Mirror Desktop Portable Folding Lighter Rechargeable Mini Mirror 化妆镜
🚩HIGHLIGHTS🚩
👉【Ready Stock + 1 Year Warranty】
📌JORDAN & JUDY brand belongs to Xiaomi ecological chain
👉【Makeup mirror lamp】Suitable for makeup, skin care, shaving, etc. See your skin condition and pores clearly.
🌸【BASIC VERSION】
➕ 1200mAh Battery Capacity
➕ Cool White Light Mode
HIGHLIGHTS
🔎【High Definition Mirror】For clear reflection. No distortion and no color difference.
🔎【Non-glare, LED Light】Touch to switch on. Bright yet gentle on the eyes. Use for long hours without tiring your eyes.
🔎【Adjustable Angle】Equipped with a folding bracket. Freely adjust at 30°/ 60° / 90°. Accommodate to any angle suitable for you.
🔎【USB Rechargeable Light】Built-in high performance battery. Micro-USB cable included. Convenient to bring for use anywhere.
🔎【Adjustable Brightness】Long press to adjust brightness. Always have the best lighting regardless of your surroundings.
🔎【Minimal, Clean Design】ABS material. Made with a hard shell and scratch proof surface to withstand accidental knocks or breakage.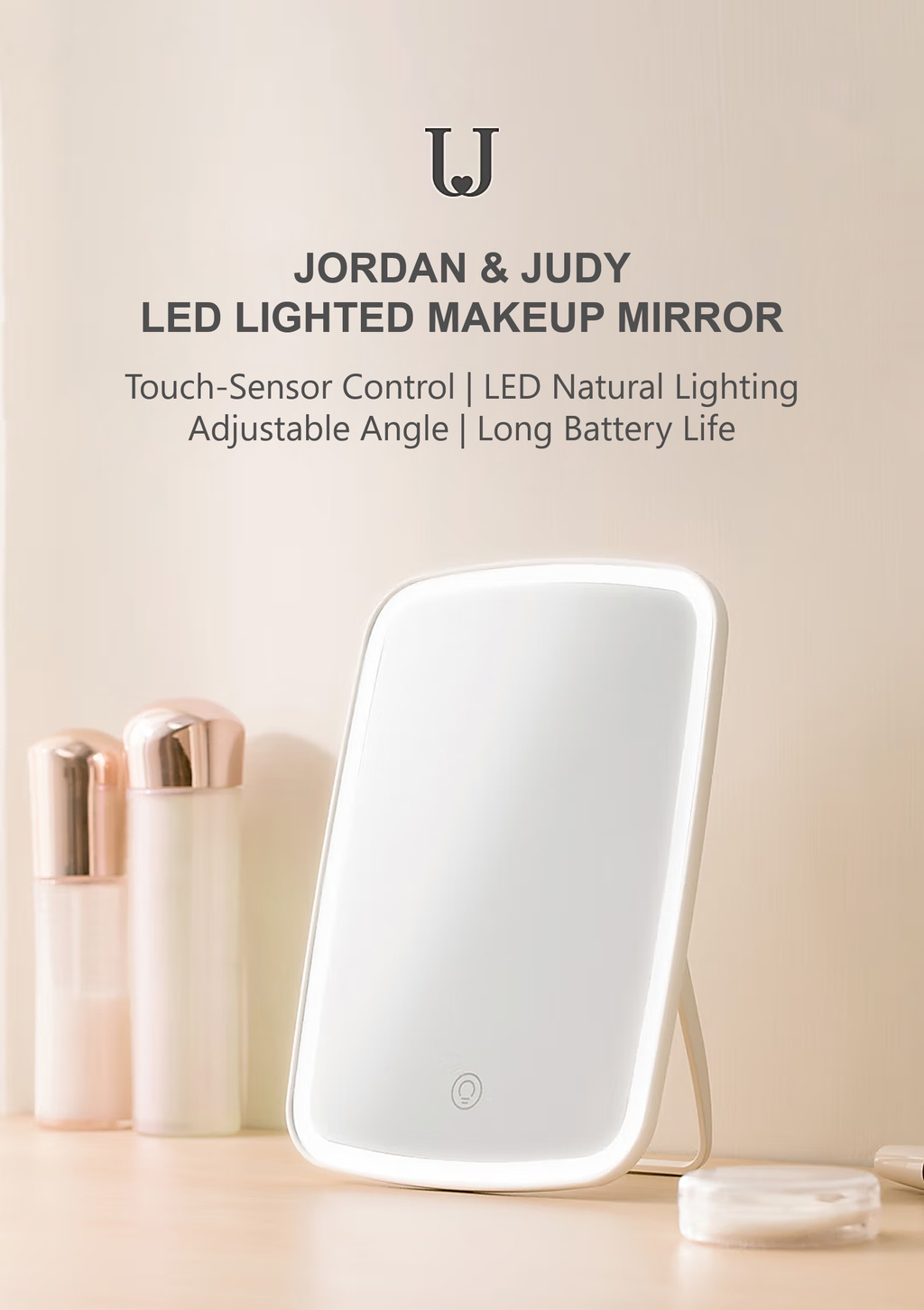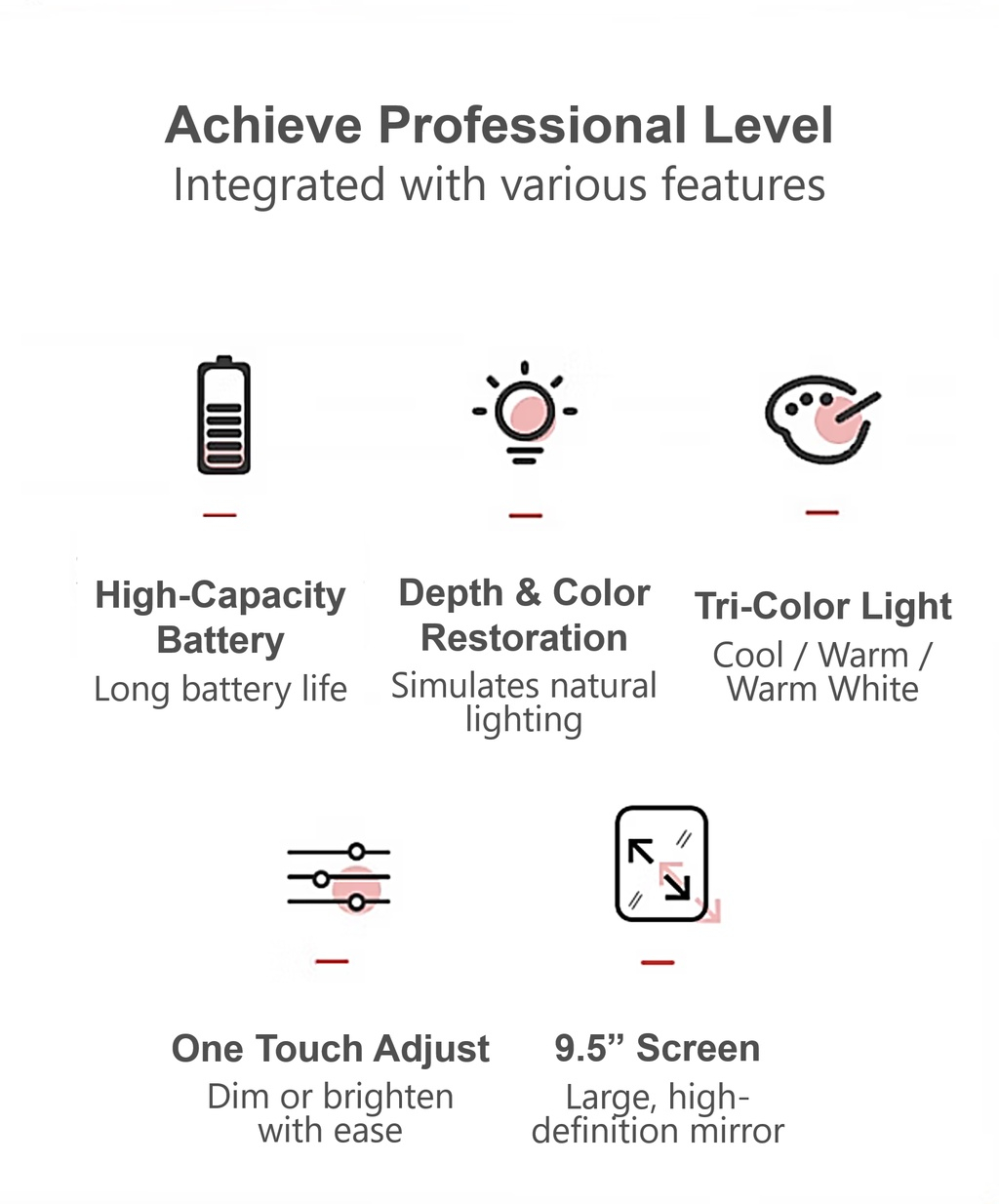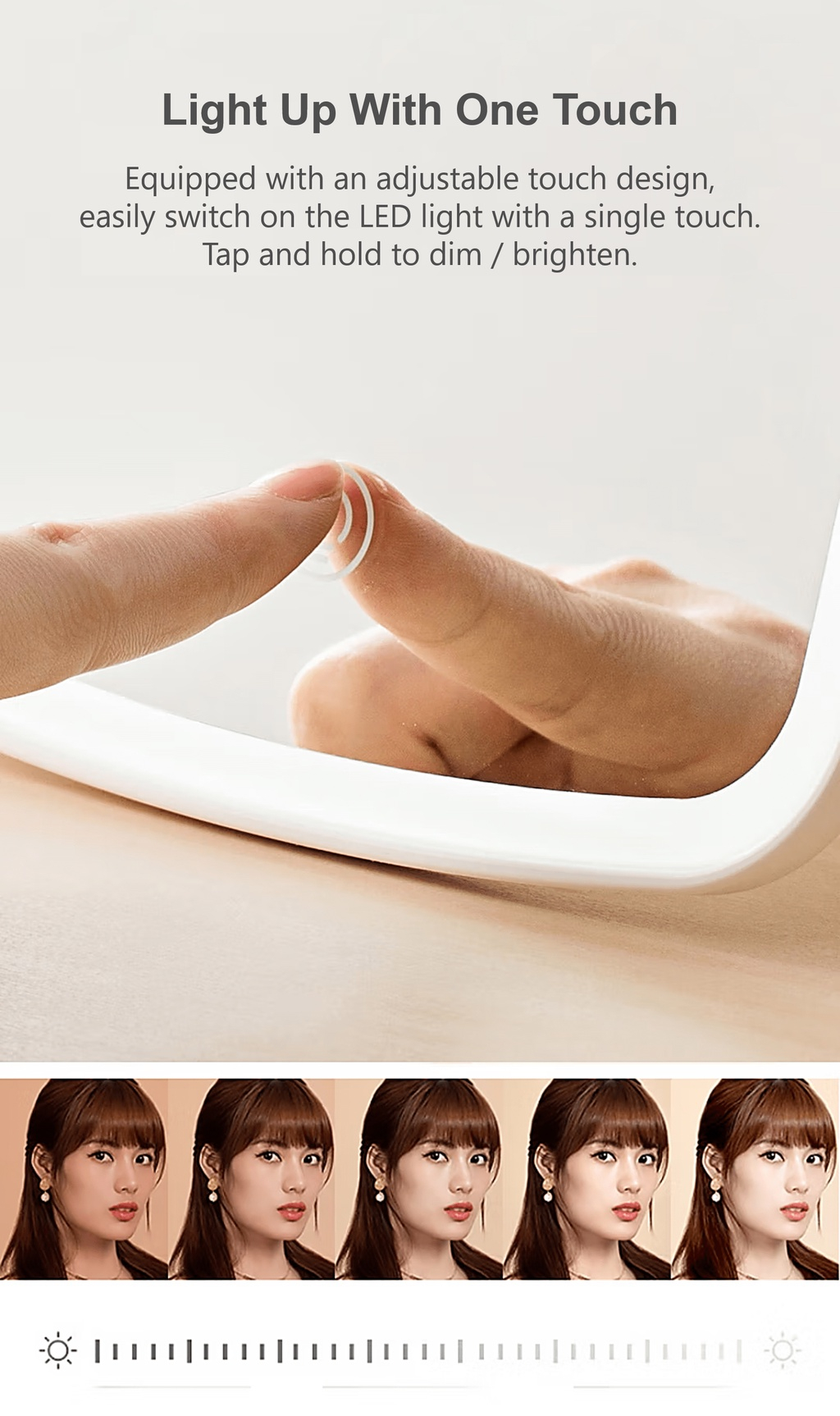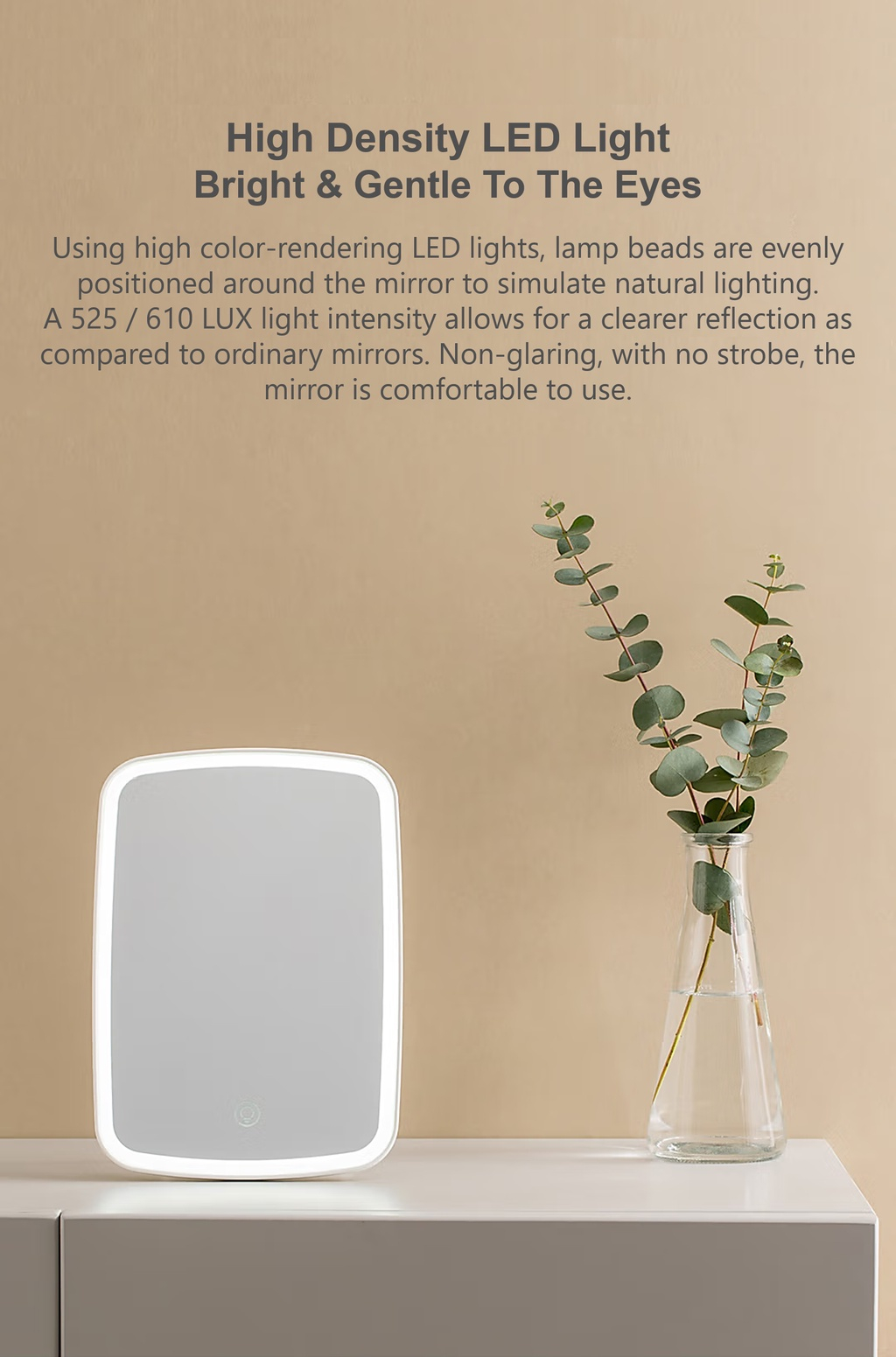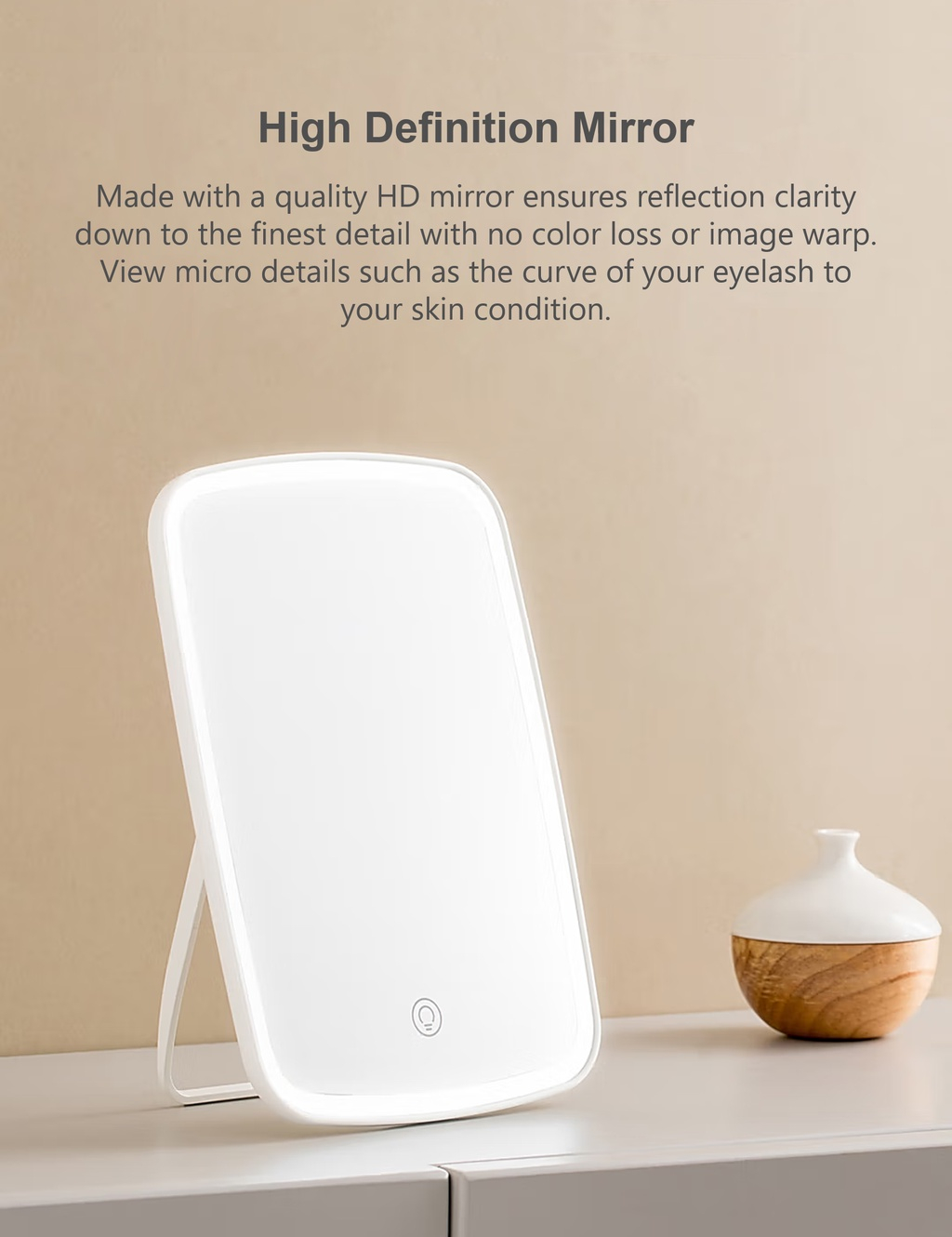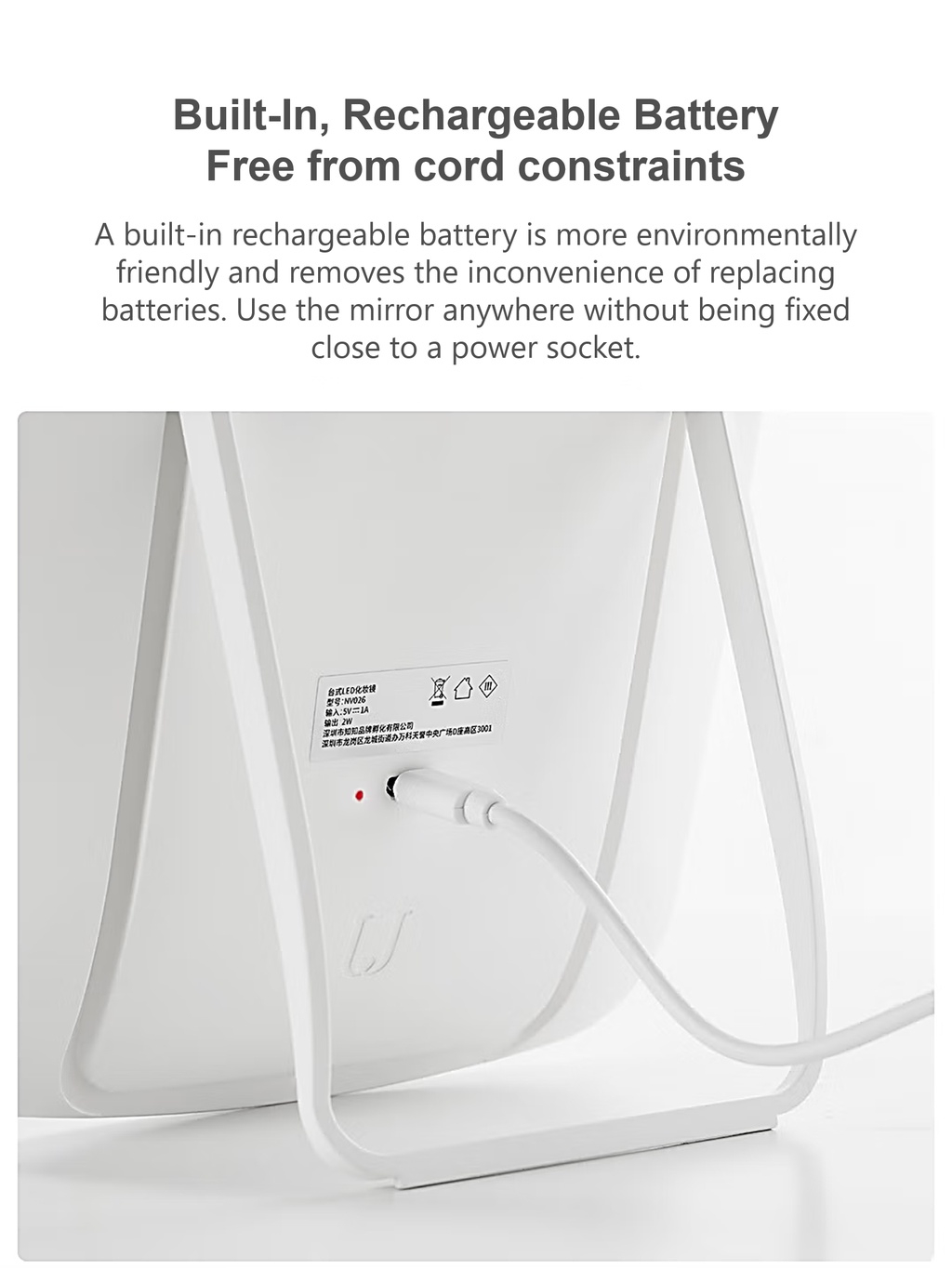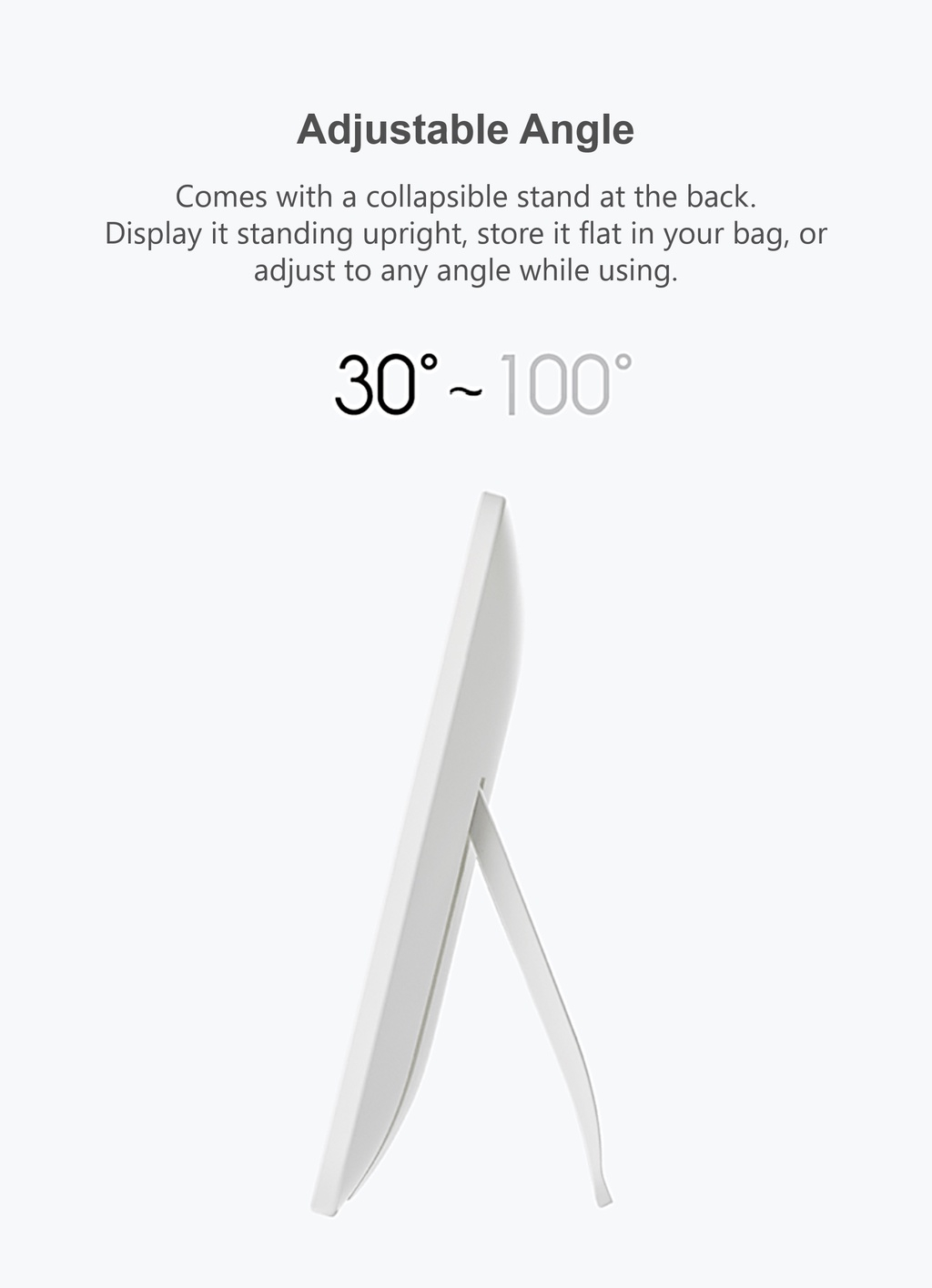 SPECIFICATIONS
🔅Name: LED Cosmetic Mirror
🔅Color: White
🔅Battery: Li-ion
🔅Battery capacity: 1200 mAh Basic | 2400mAh Upgraded
🔅Charging Time: 3 hours
🔅Duration of continuous use: 4.17 Hours
🔅Size: 238 x 168 x 25mm
🔅Material: ABS, Glass
🔅Weight: 370G
🔅Rated voltage: 5V-1A
🔅Light Toning: By Touch Switch
WHAT'S IN THE BOX
📦1 x Makeup Mirror
📦1 x USB Cable
❤️🥰 Thank you for choosing DASHER 🥰❤️
For Return / Refund / Replacement item
We accept:
✅ Manufacturer Defect – For Item Itself
✅ Wrong Item
✅ Missing Accessories/ Less Item Received
Kindly 📷 take photo of the item and provide order number to our customer service agent for further details.