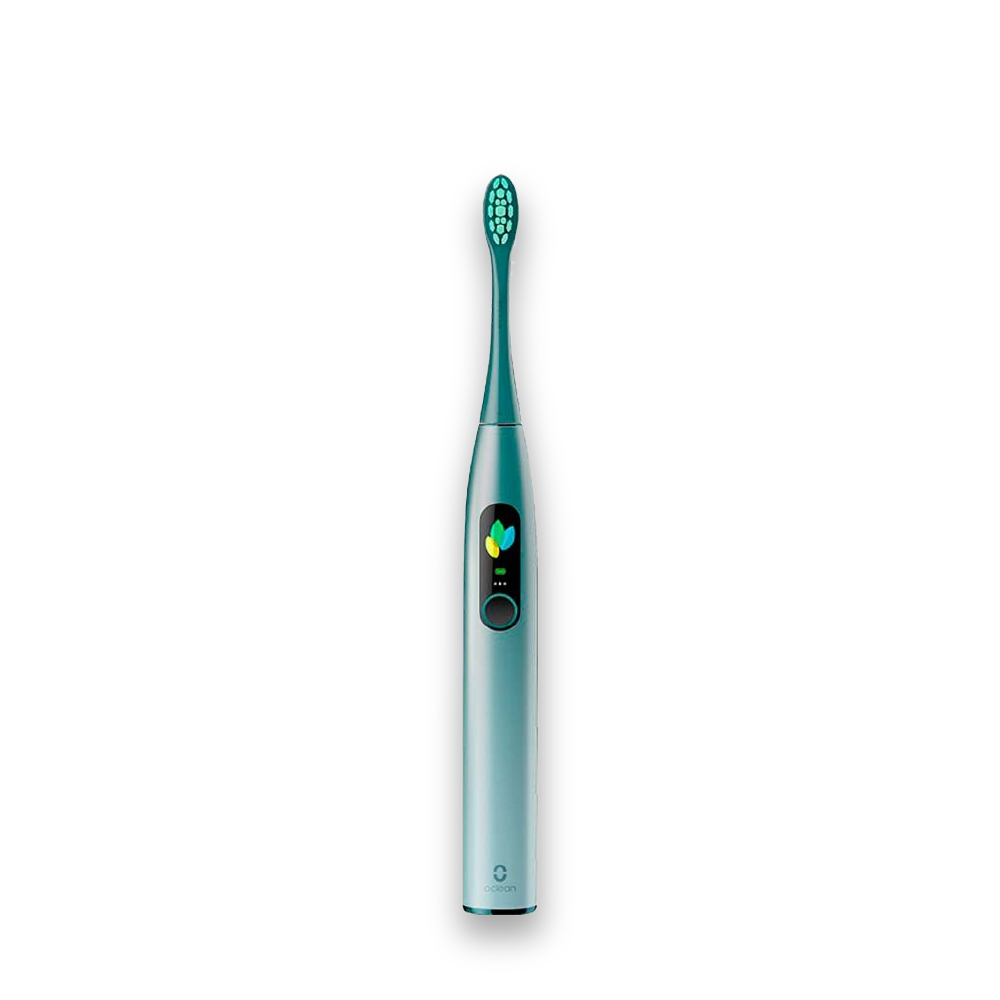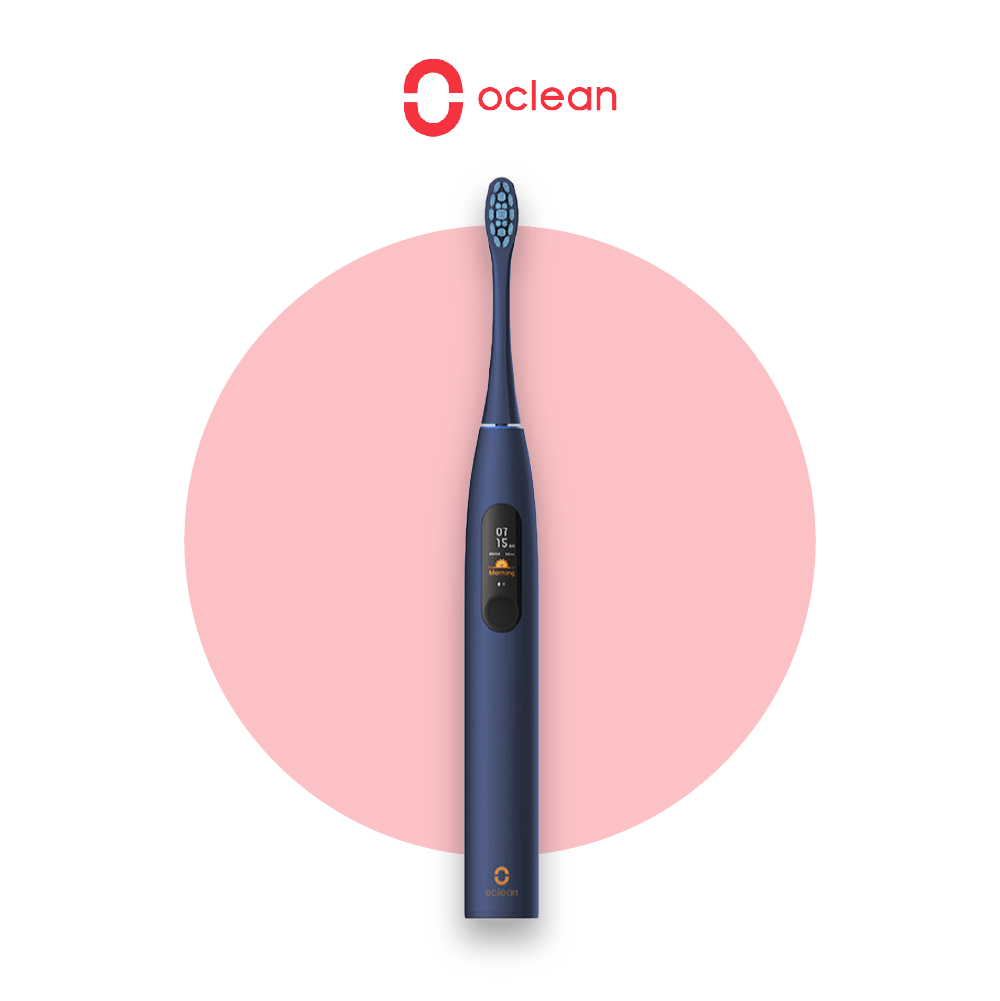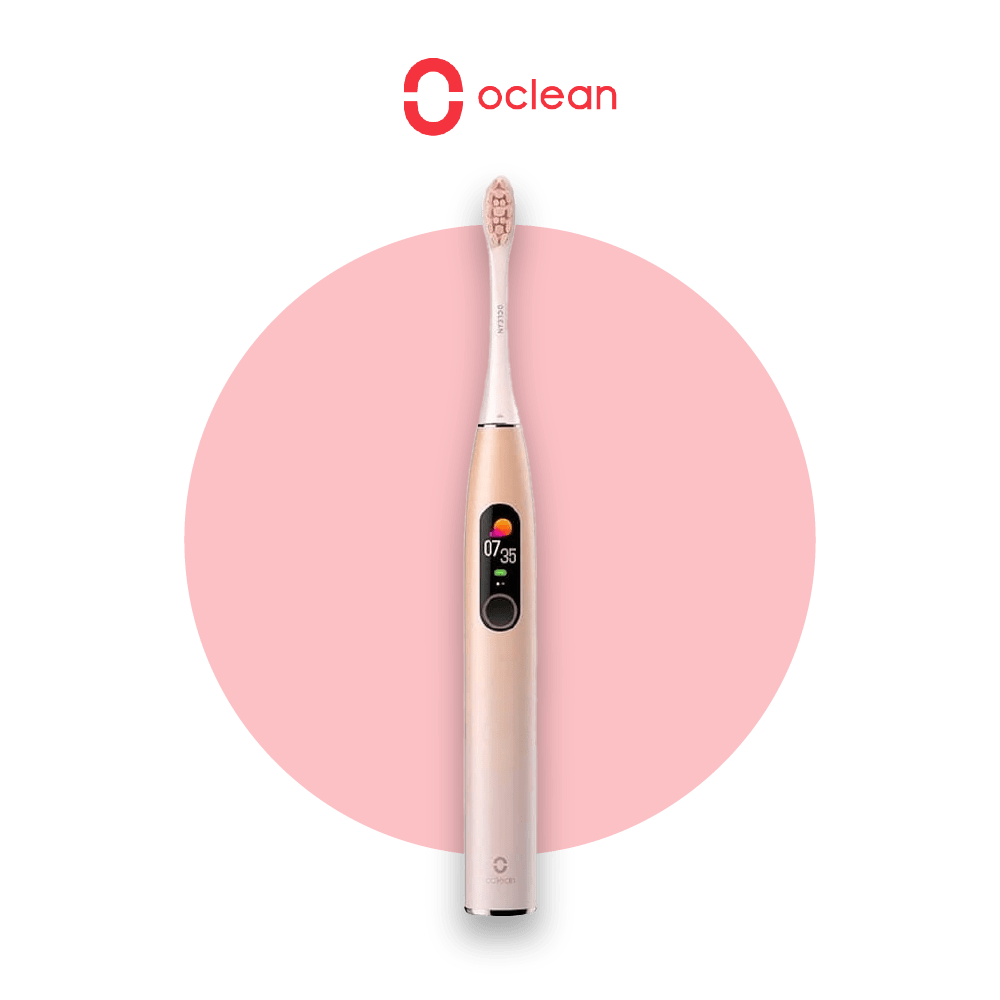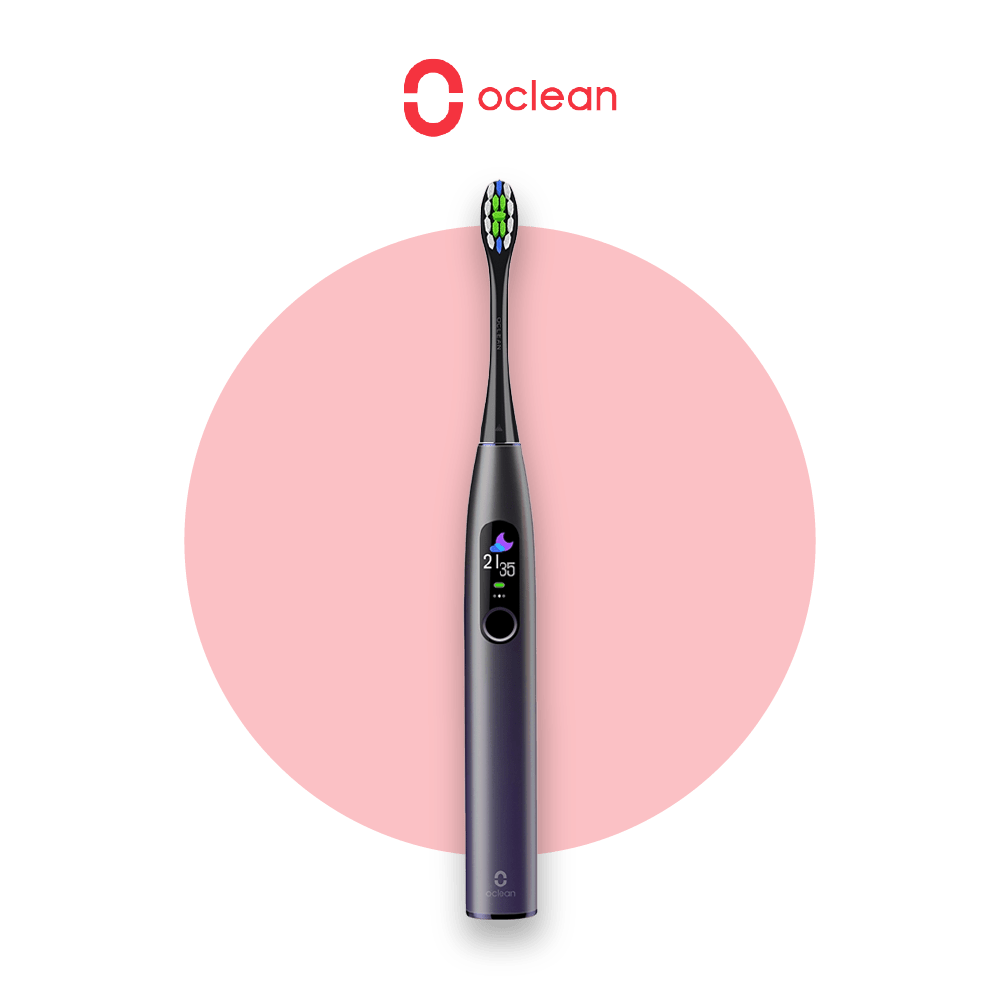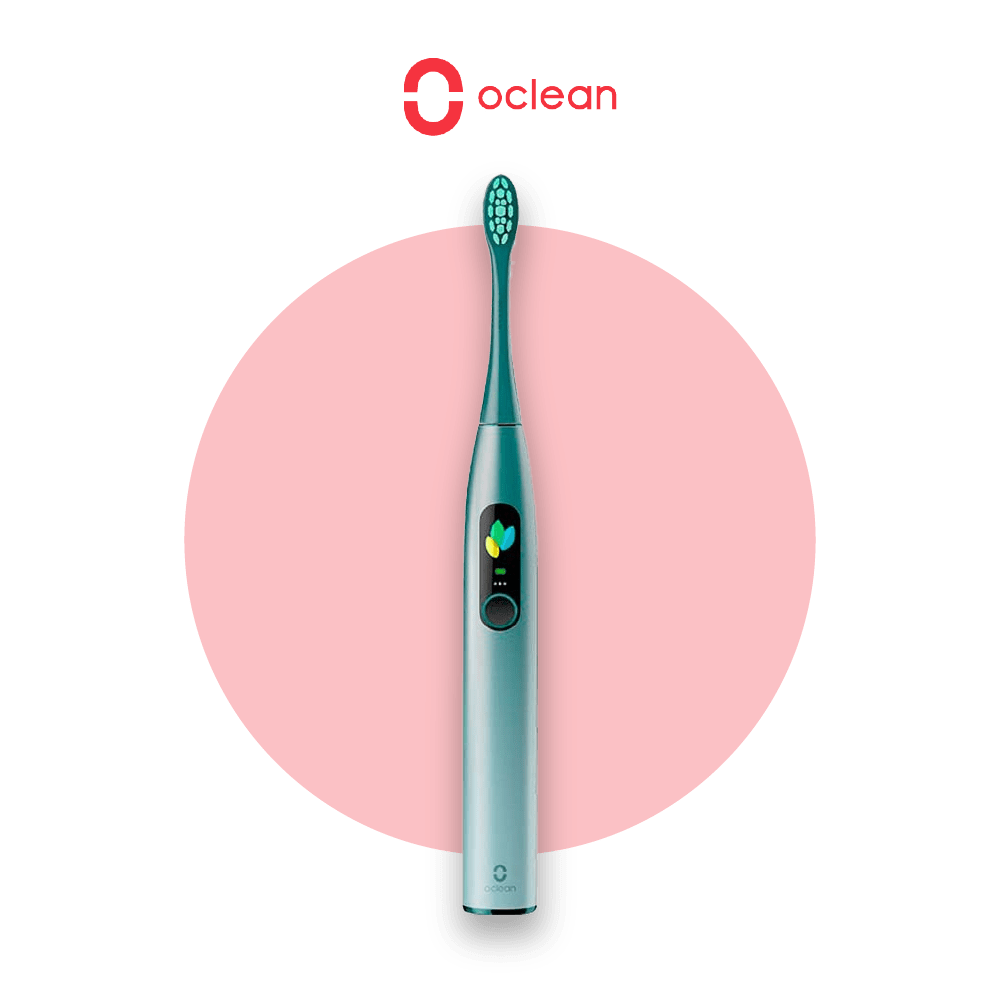 Oclean X Pro Sonic Electric Toothbrush
Warranty:
2 Years Warranty
Full Color LCD Touchscreen
Just like a smartphone, but on your toothbrush
Never Miss A Spot
Built-in 6-axis gyroscope generate instant report on your brushing motion & technique.

Magnetic Wall Mount
Enjoy up to 30 days battery life on a single charge.
Oclean App for iOS & Android
Blind zone overview, brushing report, brushing plan customization.
IPX7 Waterproof
No worry of water damage while brushing,
42,000 RPM
Clean at sonic speed. Long motor life, low noise.
AI-controlled Pressure Sensitive Technology
No more damage, bleeding or discomfort from brushing! 
4 Premium Colors
Warranty: 2 Years by Dasher
Frequency: 42,000 RPM
Twisting Force: 220 gf.cm
Input: 5V/1A
Waterproof Level:
Toothbrush: IPX7
Charger: IPX5
Brushing Mode: Clean / White / Massage / Sensitive
Weight: 99g
Battery Capacity: 800 mAh
Charging / Battery Life: 2 Hours / Up to 30 Days
1 x Oclean X Pro
1 x Charging Holder
1 x USB Cable
1 x English Manual