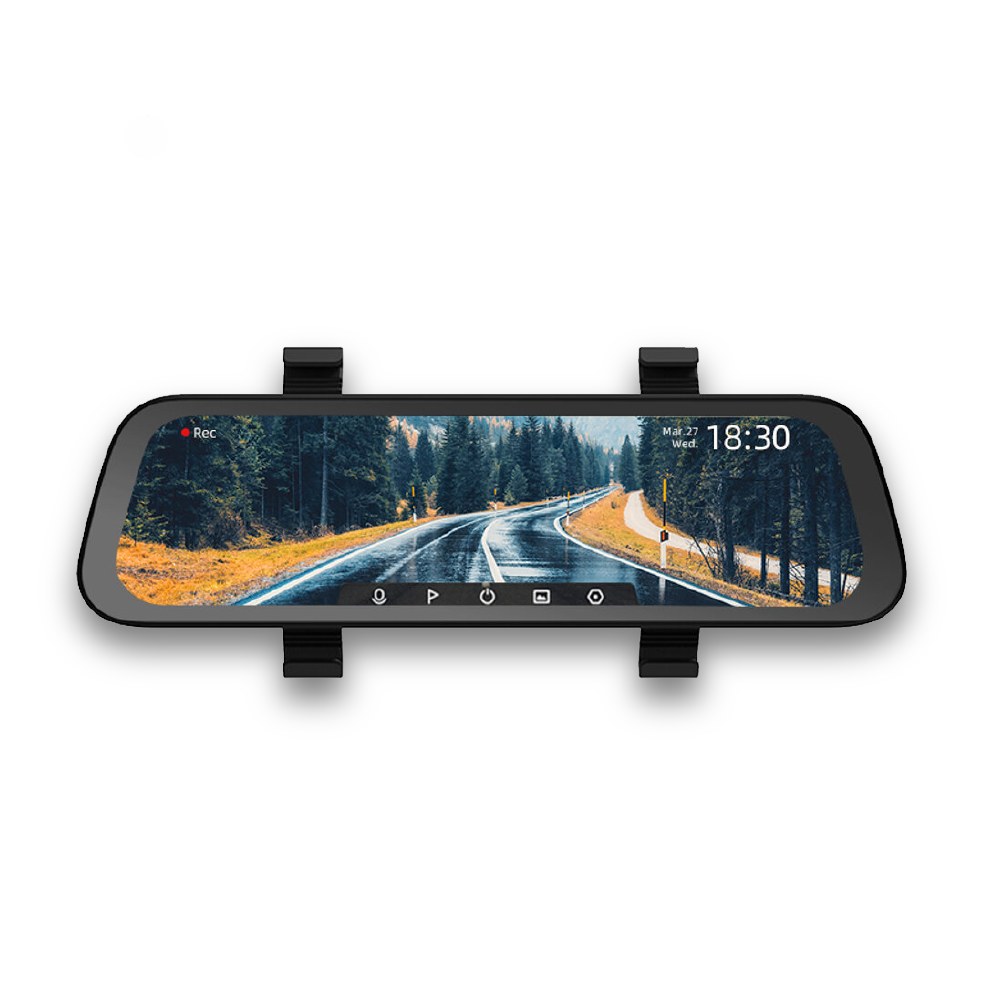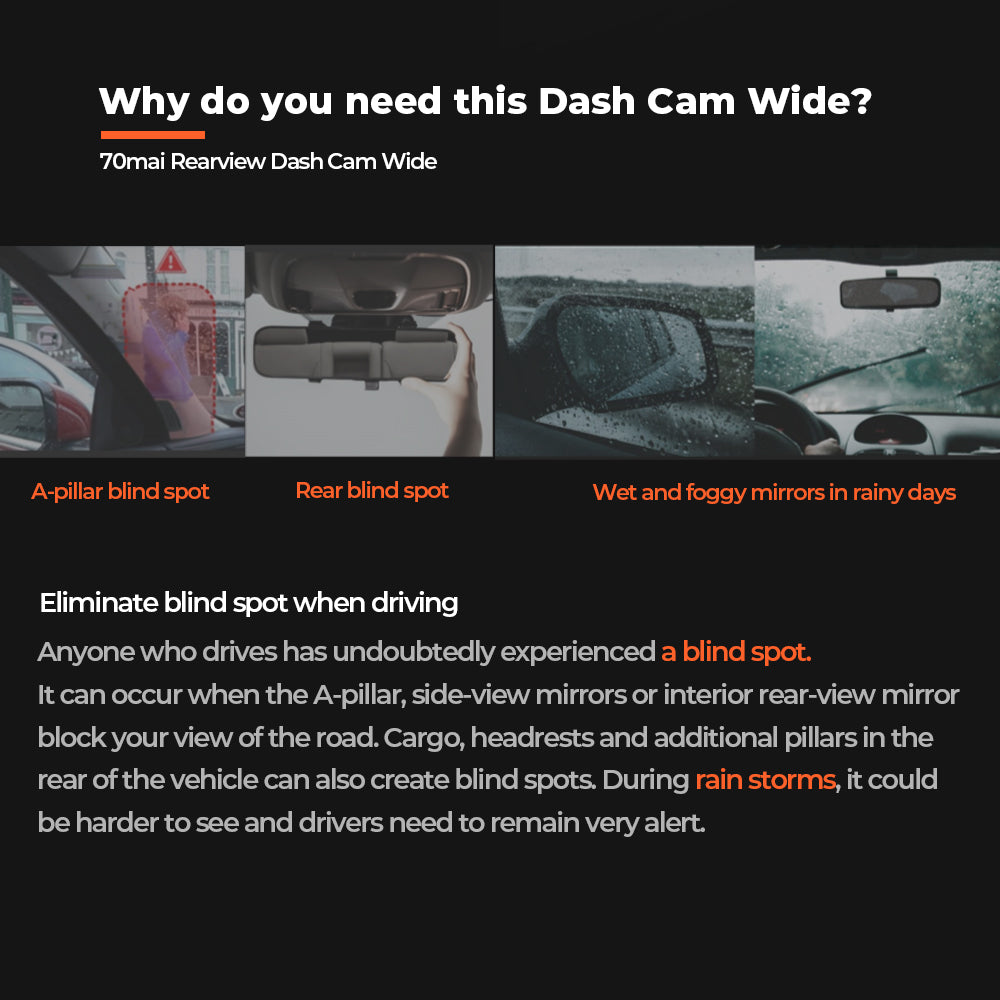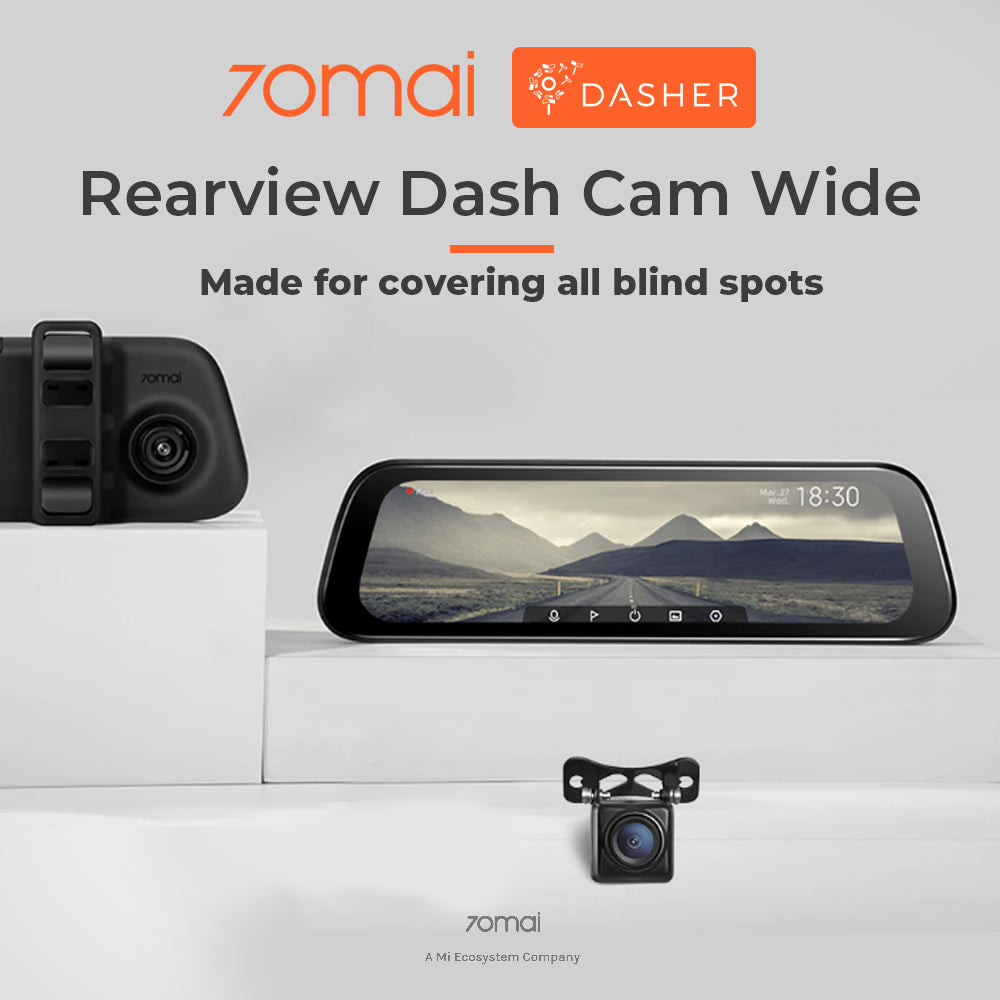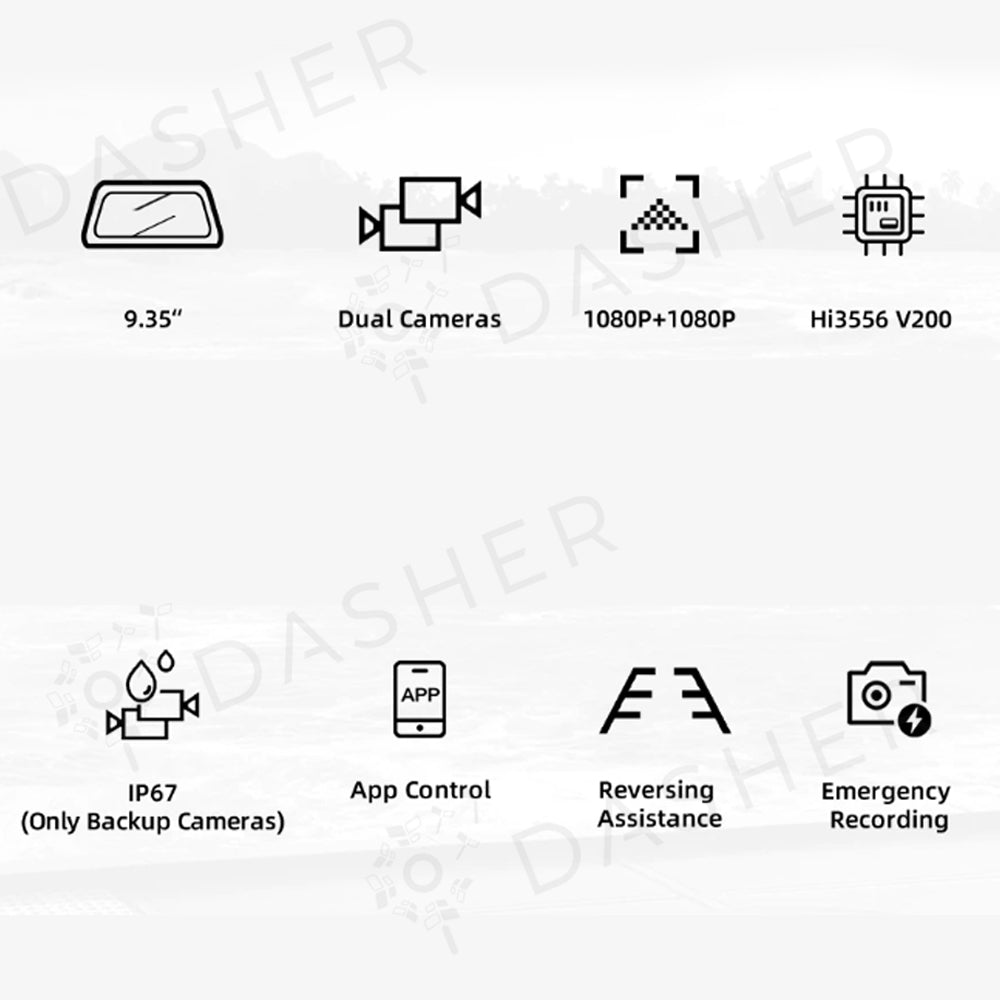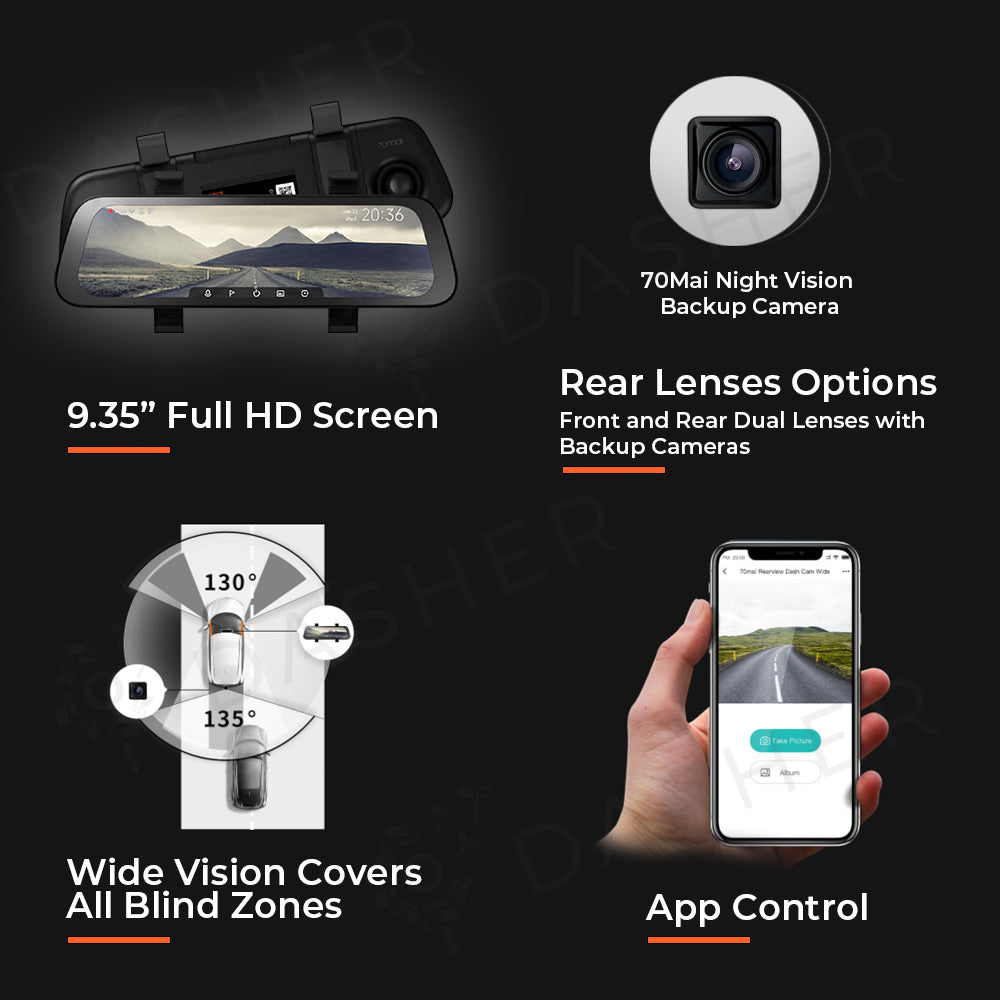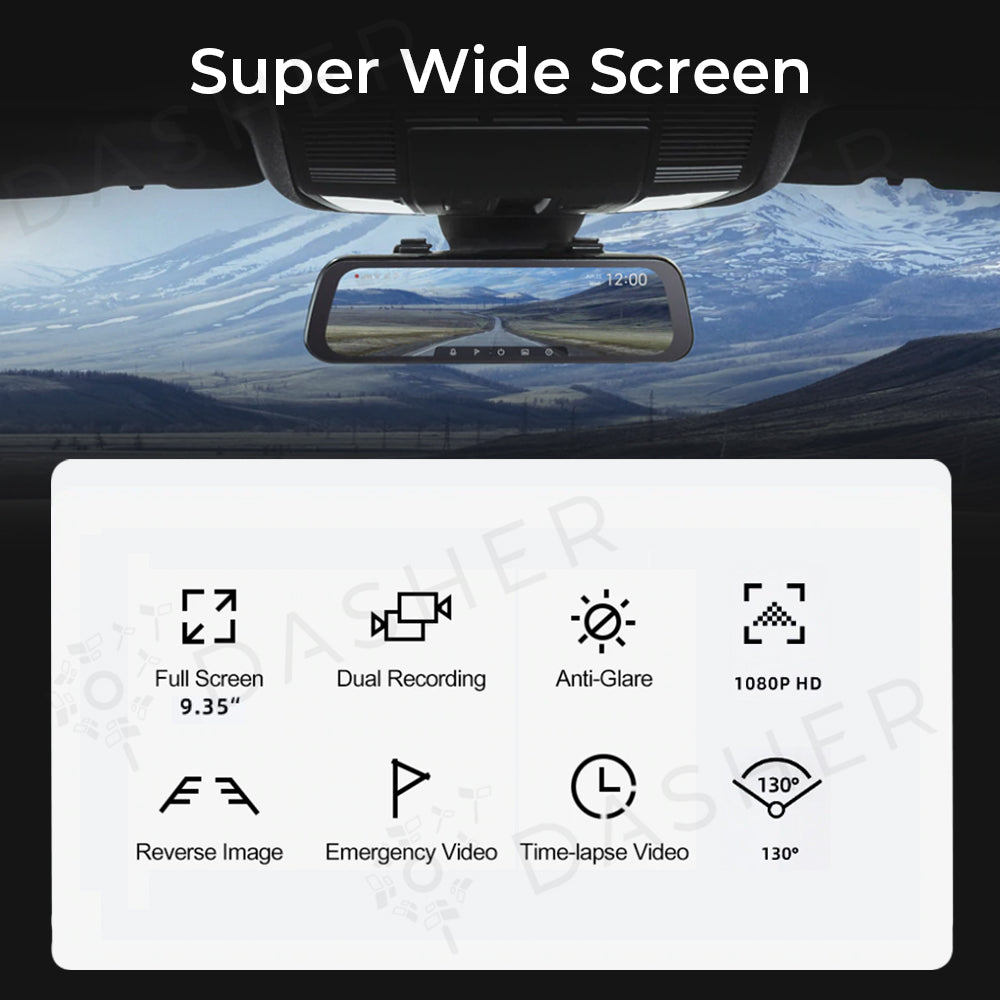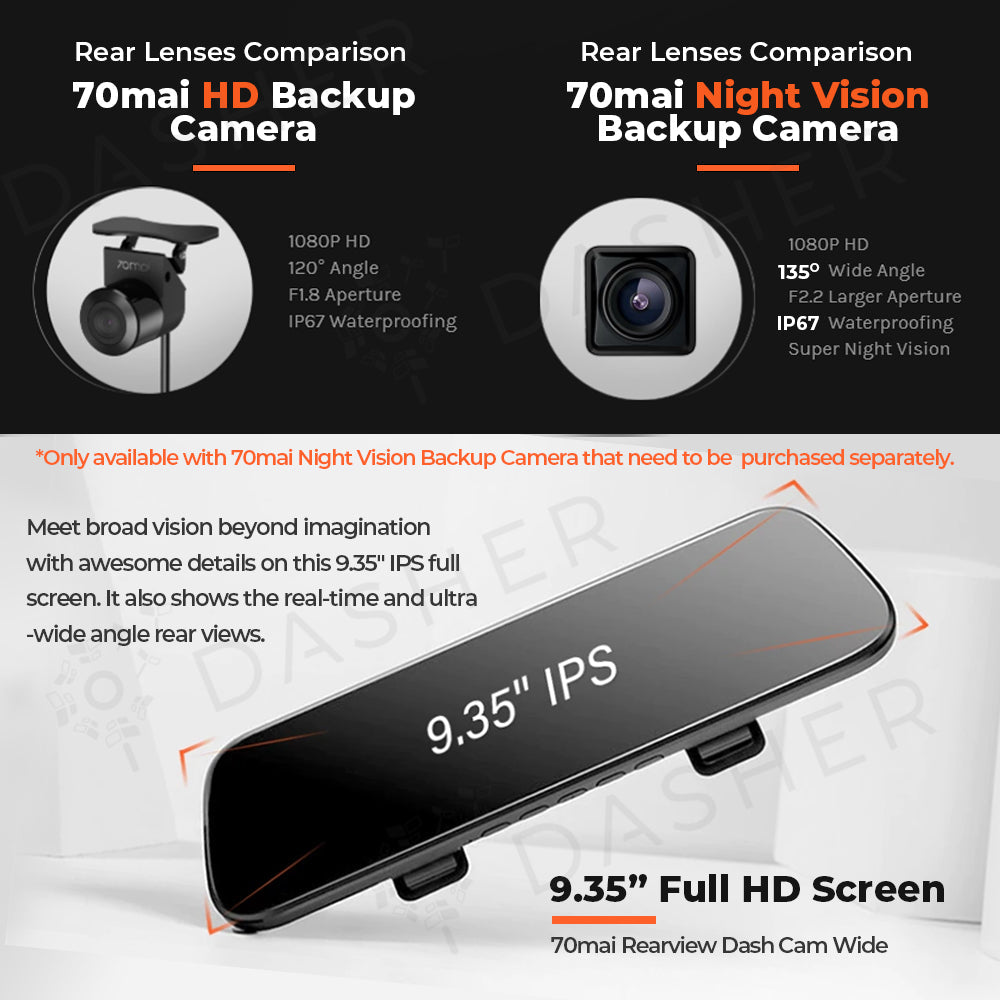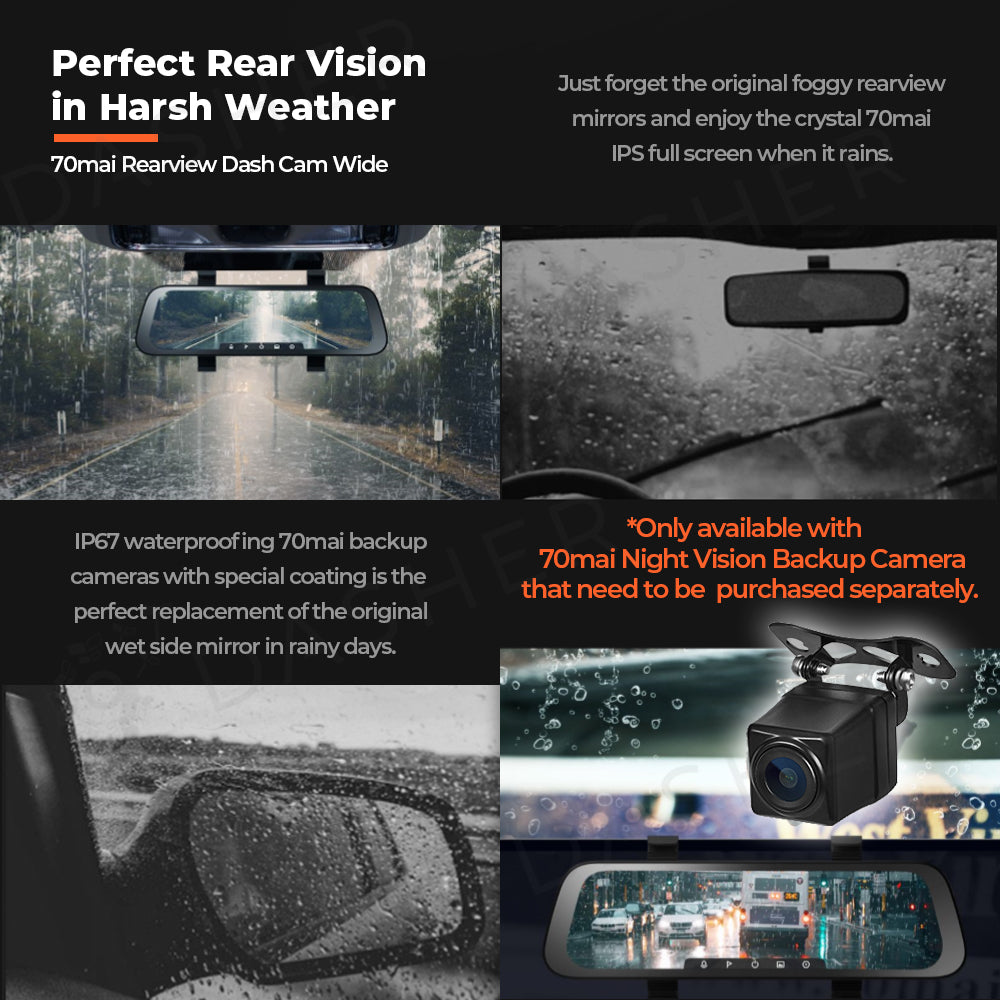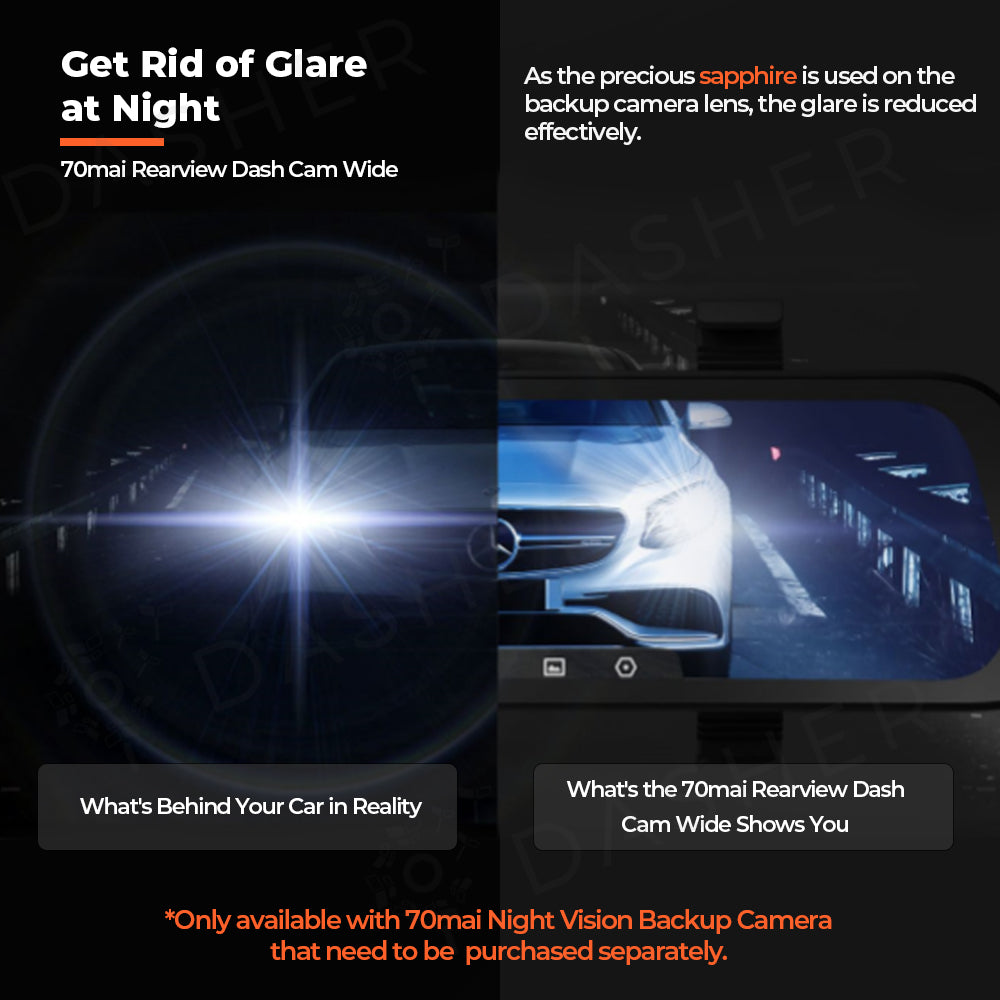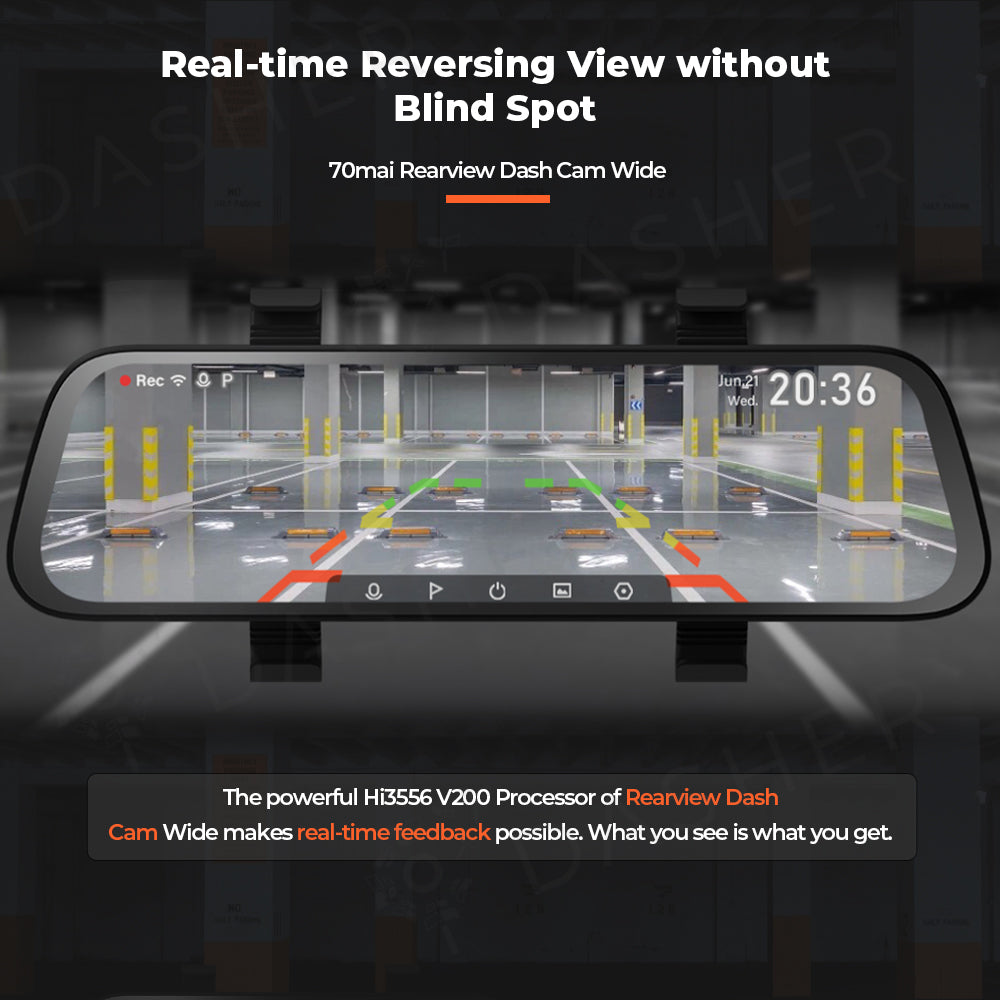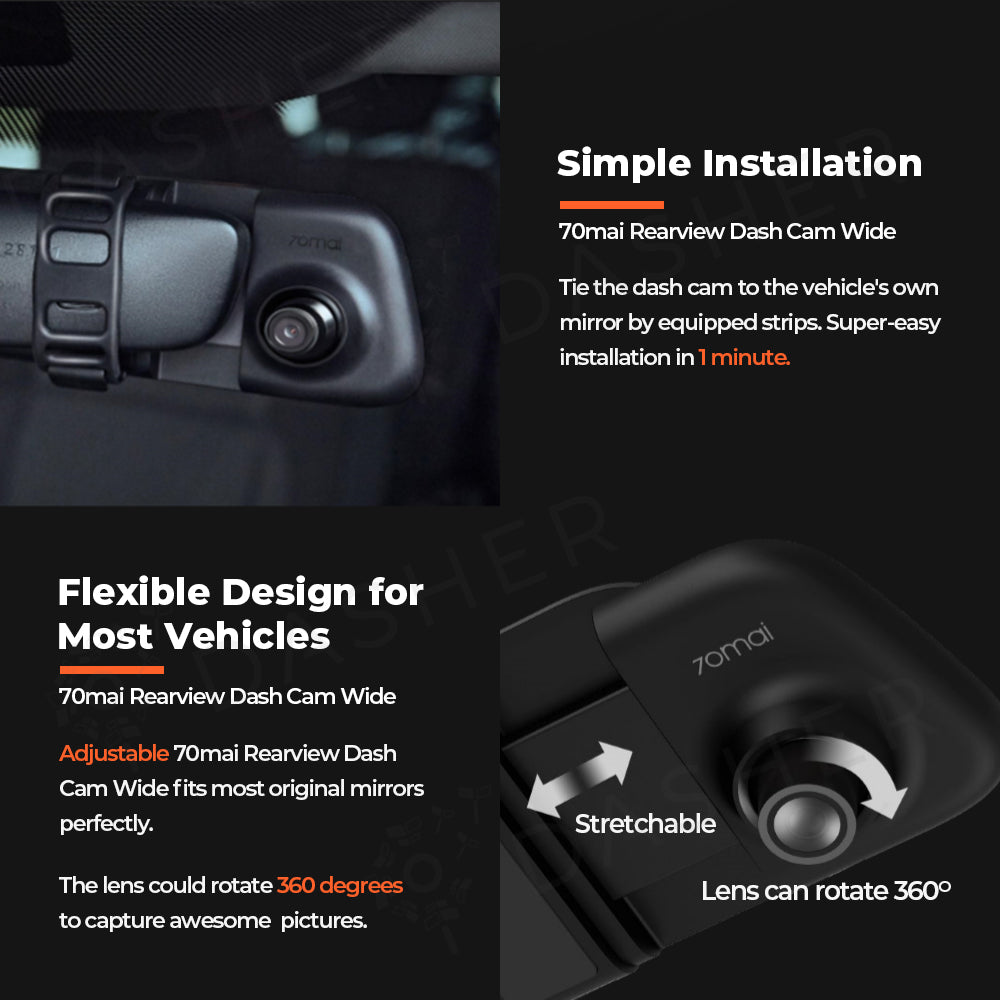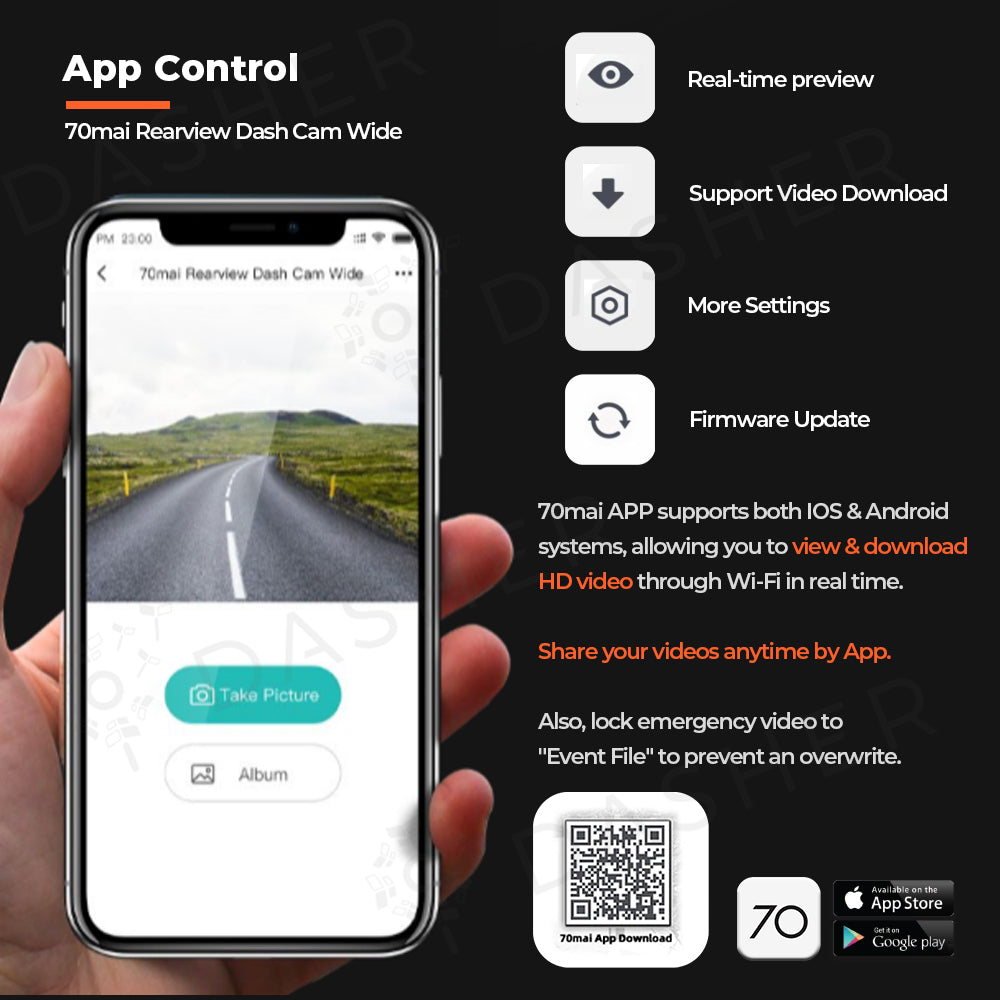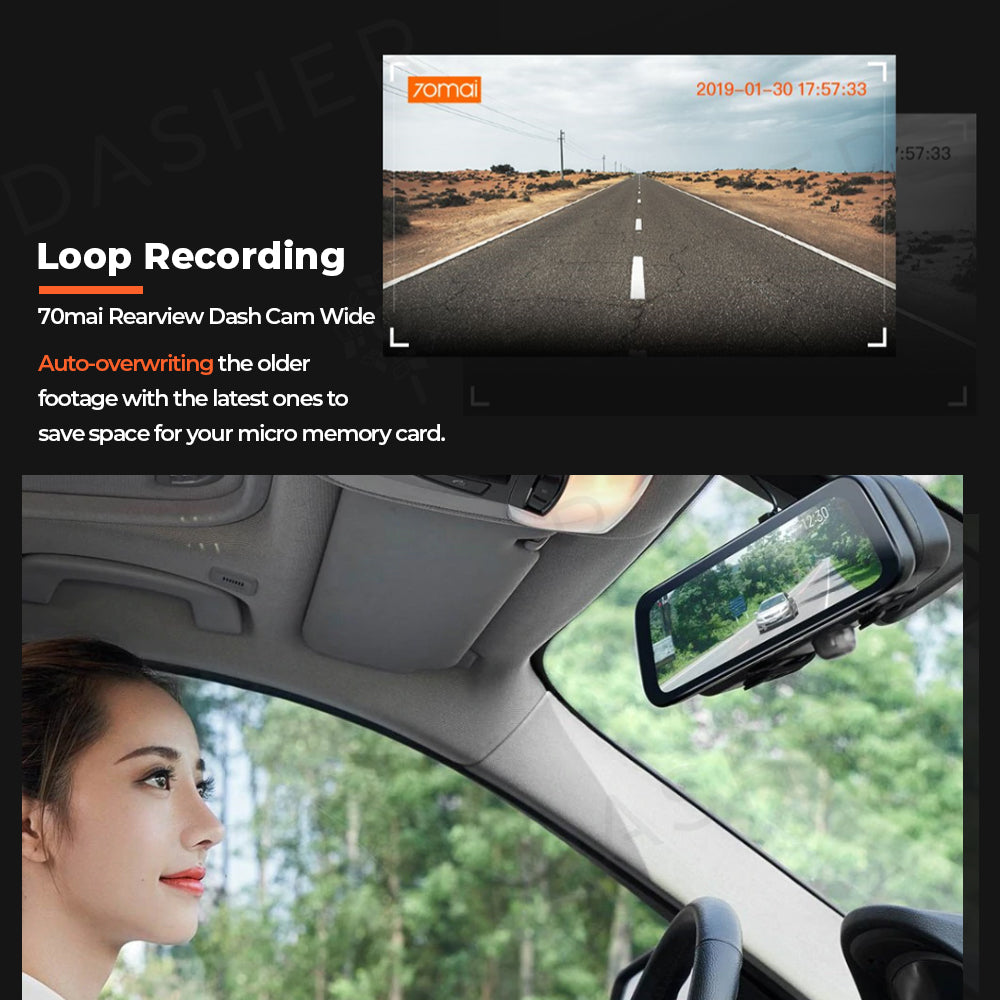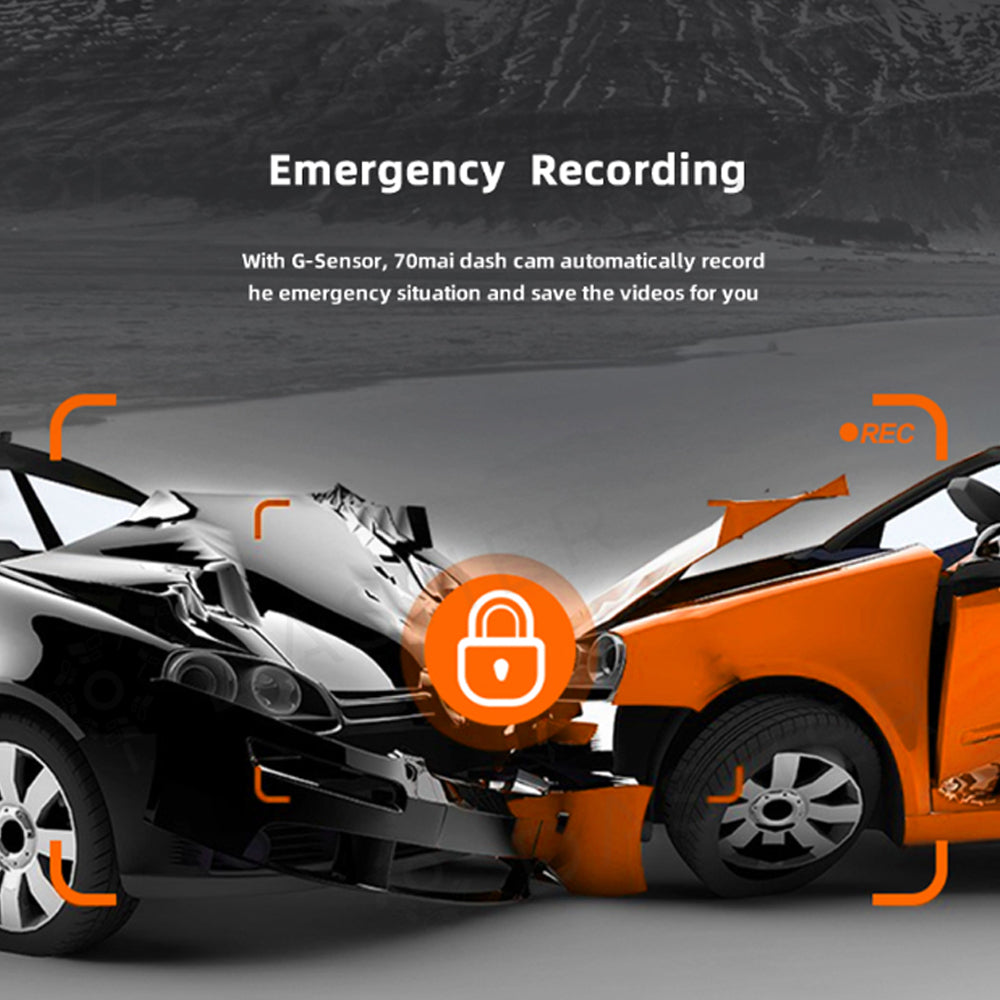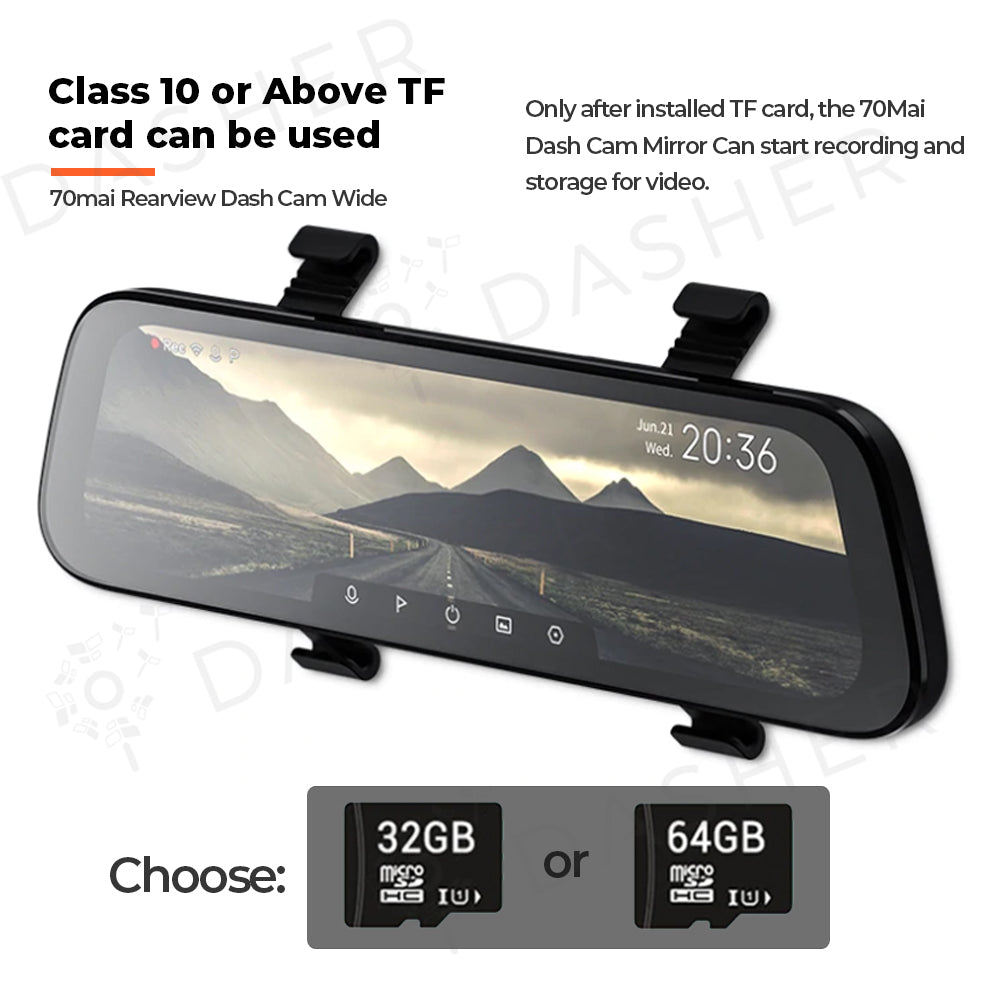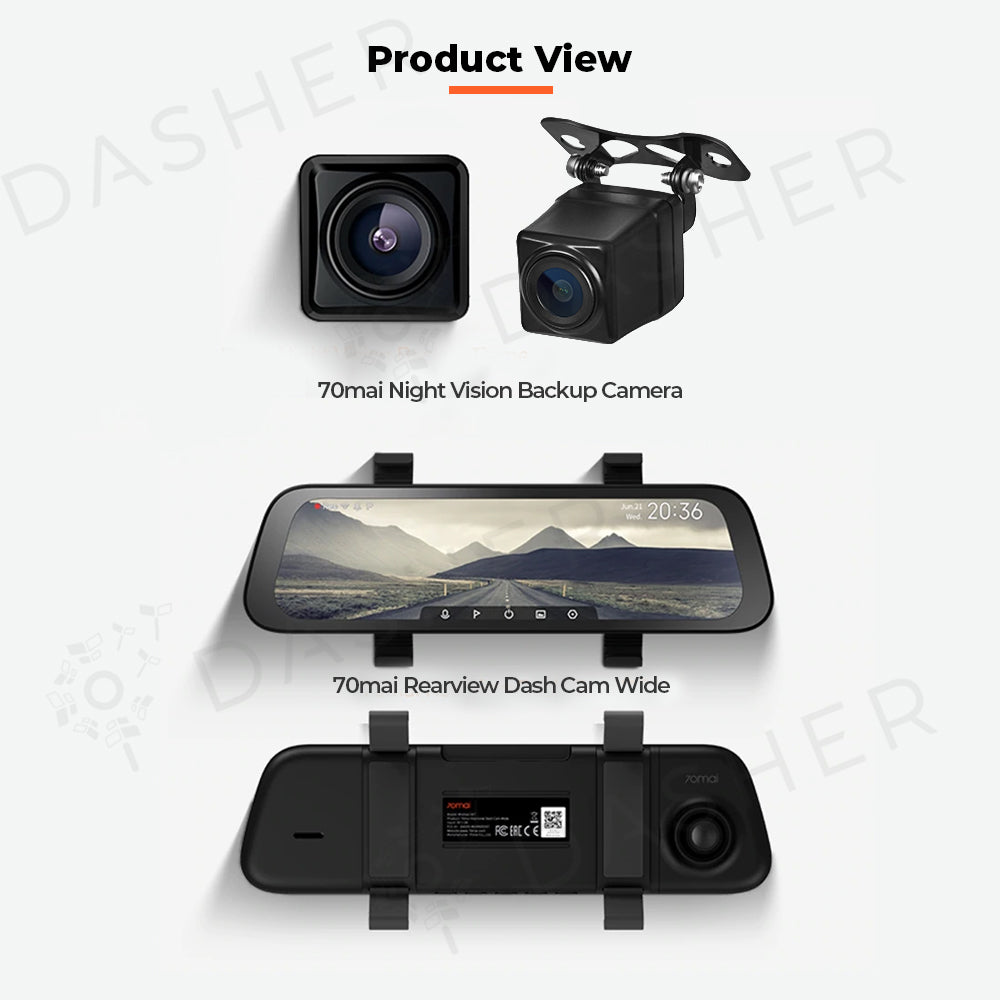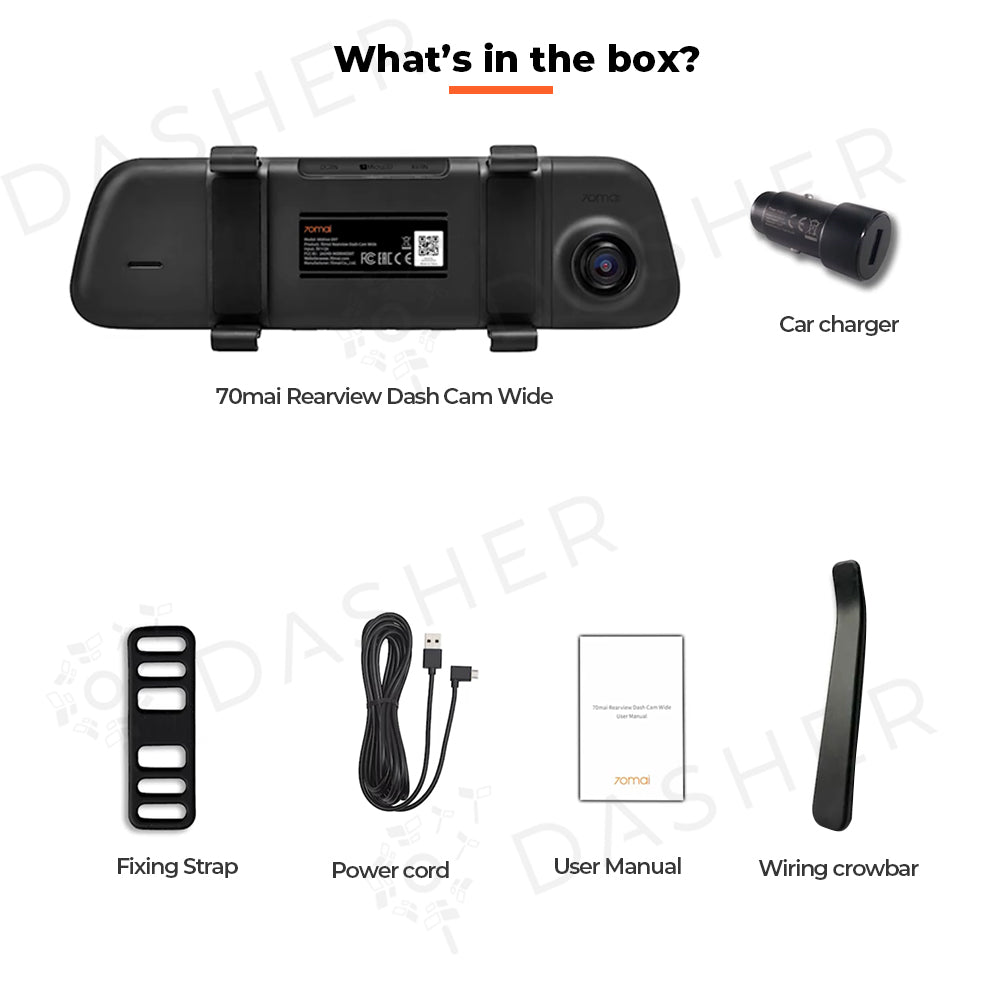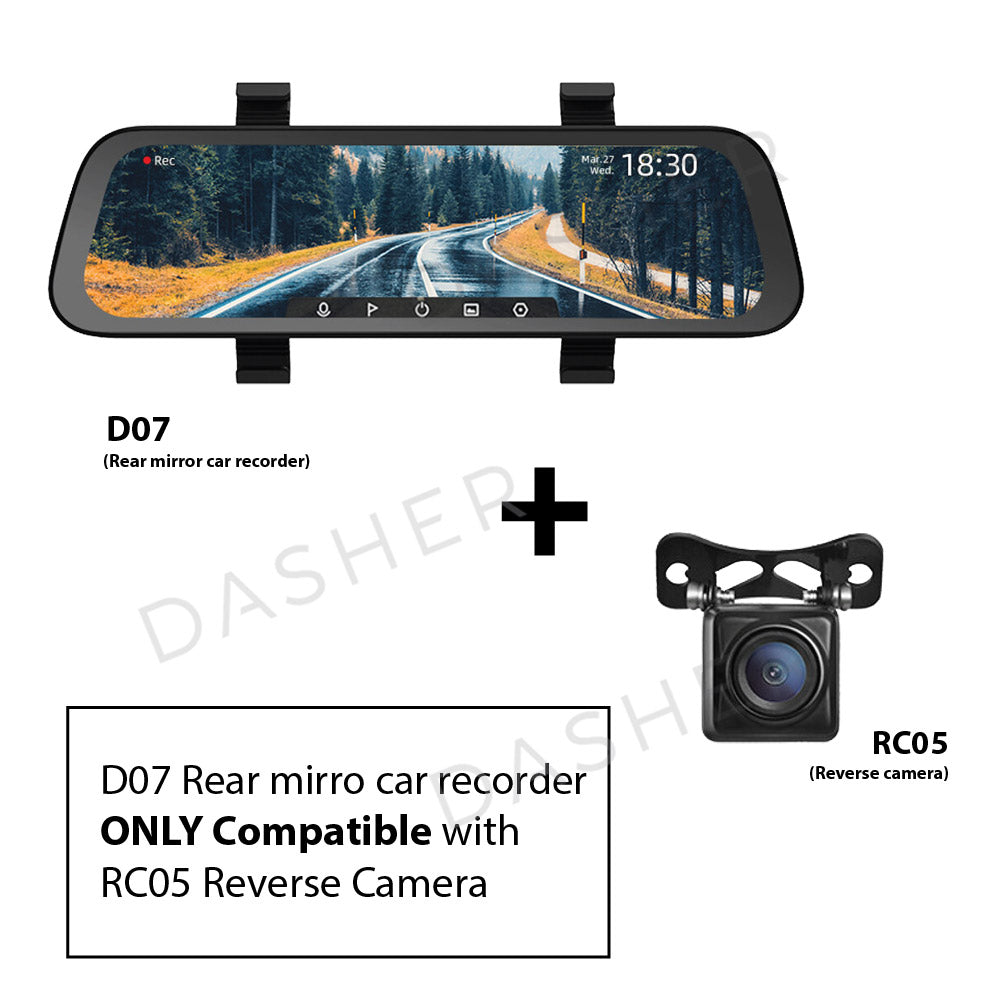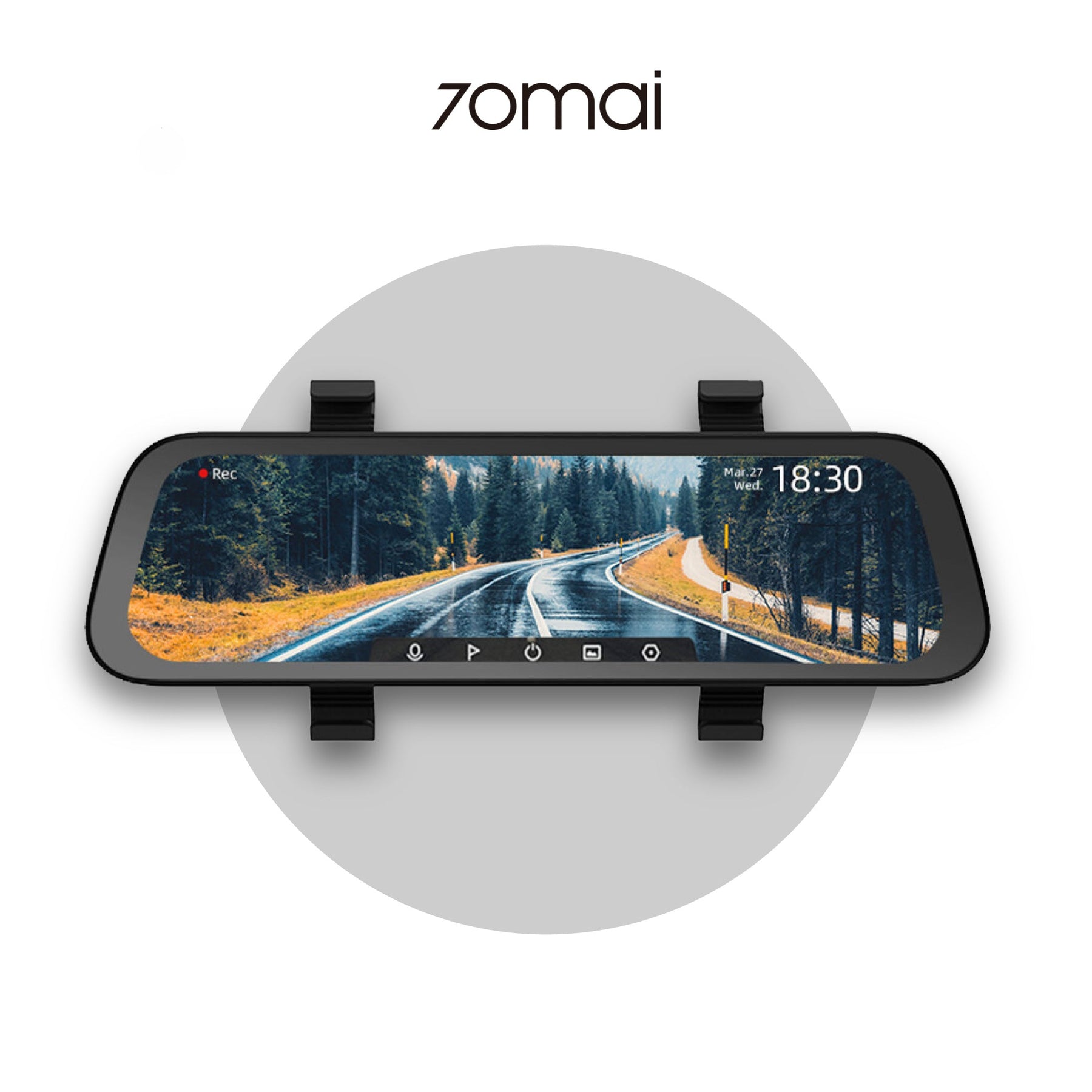 70mai Rearview Dash Cam Wide D07
⚫ Sandisk Warranty Reminder ⚫ Remember to keep the SD Card original packaging for warranty claim purposes
【Ready Stock + 1 year & Extra 6 months warranty】
【Protect Your Life, Emergency Recoding】With G-Sensor, Automatically record emergency situation and save the videos for you
【Super Wide Screen With Loop Recording】Rearview Dash cam 9.35" Full HD Screen & Auto-overwriting the older footage with the latest one to save space
【Simple Installation】Super-easy installation in 1 minute.
【Smart Real-Time Reversing View】Give you easier way to parking your vehicle with real-time feedback
【IP67 Dustproof And Waterproof Design】Built-in IP67 waterproofing for 70Mai Night Vision Backup Camera
【Mobile App To View Live Pictures】Able to View,download & Share HD video through Wi-Fi in real time.
【1080P High-Definition】Records double-vision live video 1080P Front camera also the Rear Camera Night Vision
【Micro SD Storage】Support 16-64GB with Class 10 or above
【Real Time Recording】Start your car, the 70Mai Rearview Dash cam also start recording



⚠️Note: Rearview Dashcam are not compatible with ASA (Advance Safety Assist), it might block dashcam view.



Rearview Dash Cam D07:

Product Name: 70mai Rearview Dash Cam Wide Stream Media
Version: Midrive D07
Language: EN/RU
Processor: HiSilicon Hi3556
Video Resolution: 1920 * 1080P 30fps
Camera Lens: FOV130°/F2.0
Image Sensor: GC2053
Voice Control: No
WIFI: IEEE 802.11 b/g/n/ 2.4GHz
Support System: Android4.4/iOS8.0 or above
TF Card: Support 16-64GB with Class 10 or above
Power Supply Input: Car cigarette ligther 5V /2A
Battery Capacity: Lithium-ion polymer battery 470mAh
Operating Temperature: -10℃ to 60℃
Dimensions: 285*90*72mm

Reversing Rear Car Cam RC05:

Brand: 70Mai
Model: RC05 Night Vision Rear Camera
Assembly Mode: Portable Recorder
Item Type: Car DVR
Sensor: SONY IMX307
Frames Per Second: 30
Number Of Lenses: 1
Resolution: 1920 * 1080 25fps
Special Features: G-sensor
Special Features: Night Vision
Special Features: Real Time Surveillance
Special Features: Anti Fog
View angle: 105°-140°
FOV: 135 ° / F2.2
Interface: AV-In
Camera / Aperture Lens: 4G / F2.2
Cable: 5.5m
Operating Temperature: 10 ° C ~ 60 ° C
Storage Temperature: 20 ° C ~ 70 ° C
Rearview Dash Cam D07
1 x 70Mai Rearview Dash Cam Wide
1 x Car charger
2 x Fixing Strap
1 x Power cord
1 x User Manual
1 x Wiring crowbar
Reversing Rear Car Cam RC05:

1 x 70mai Night Vision Backup Camera RC05 - Car Camera
1 x Video Signal Cable
2 x Mounting Screws