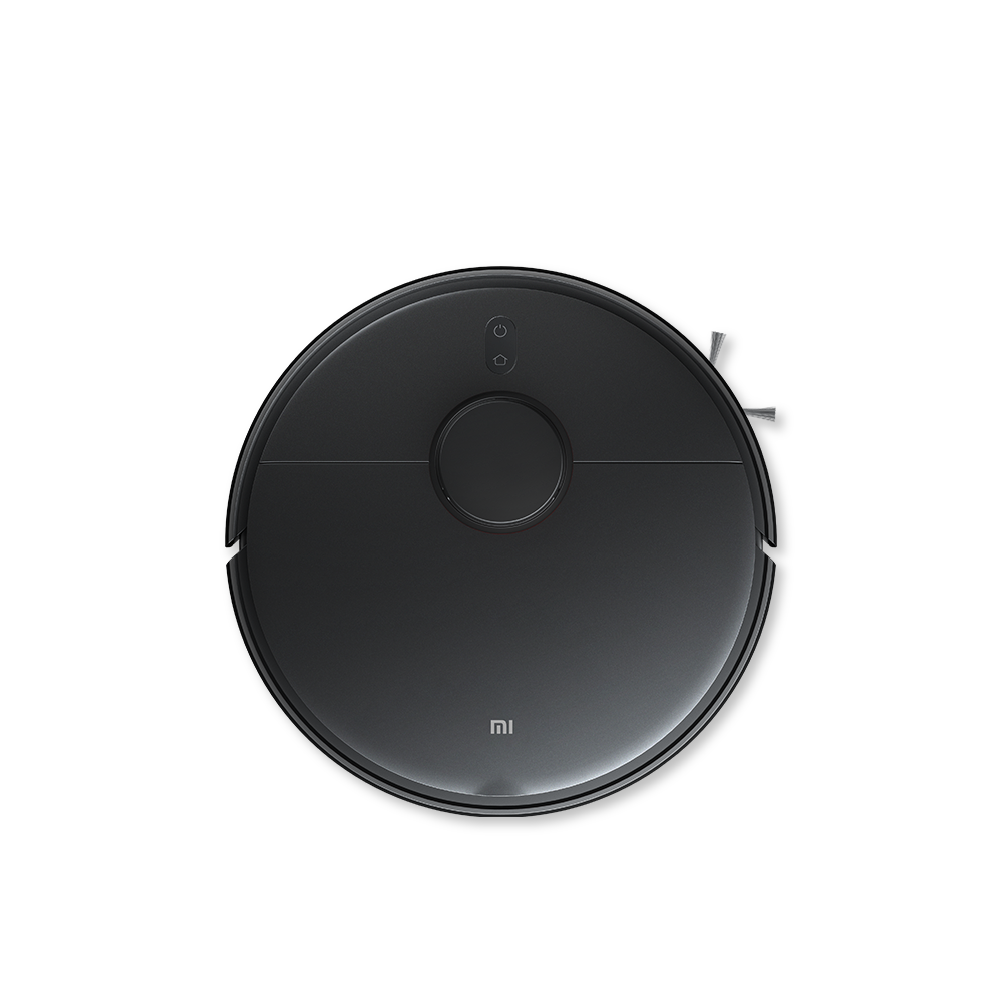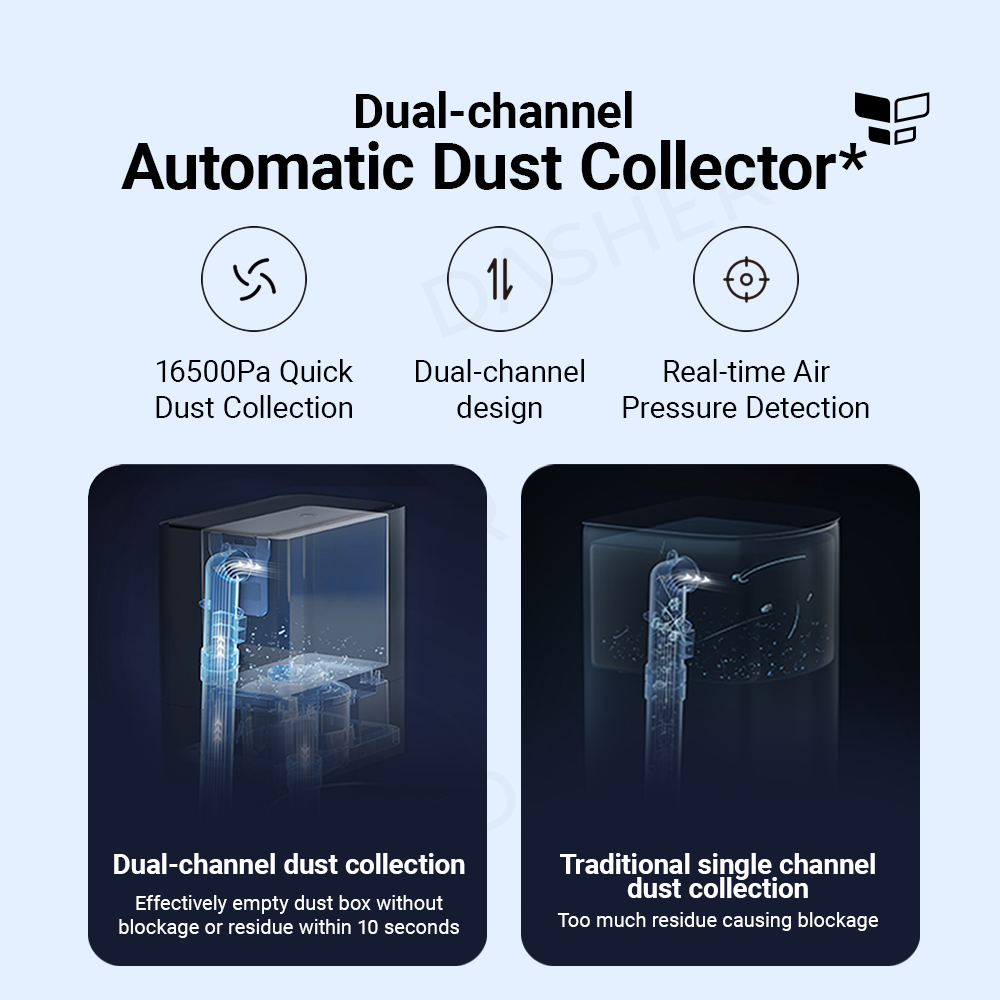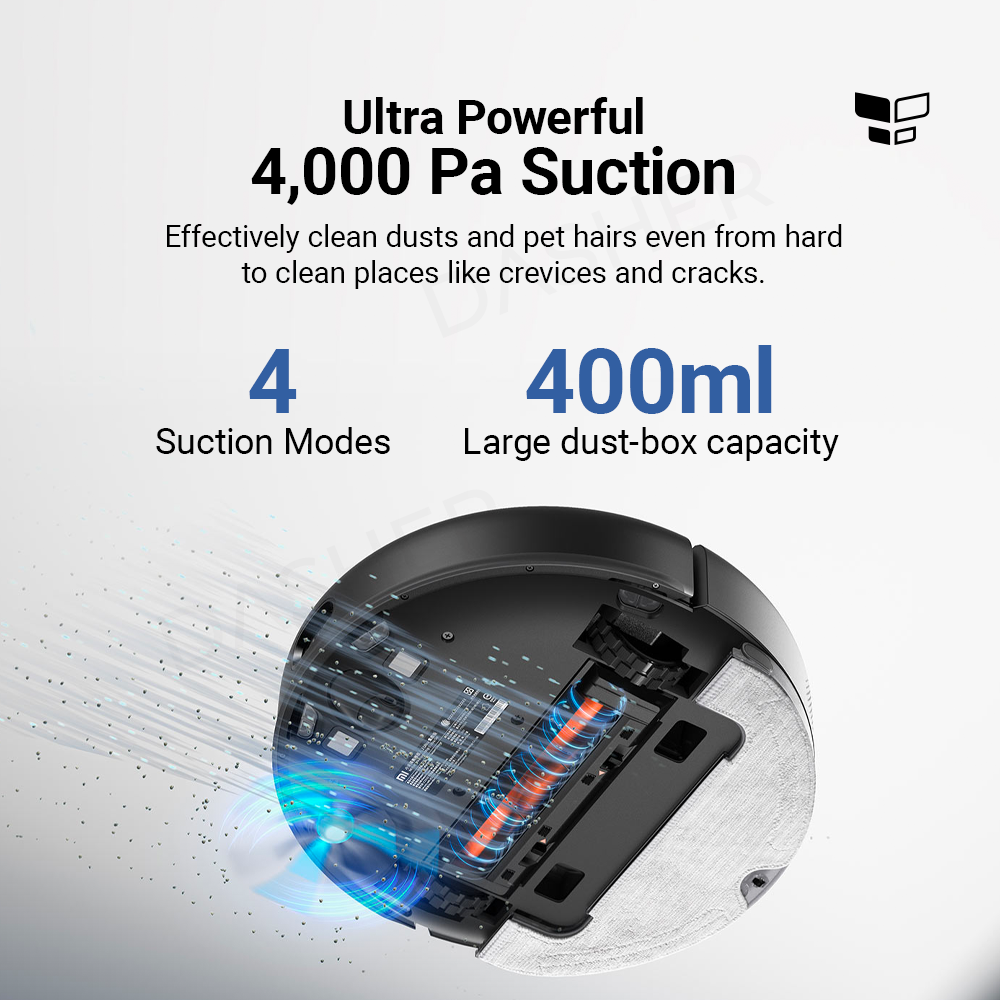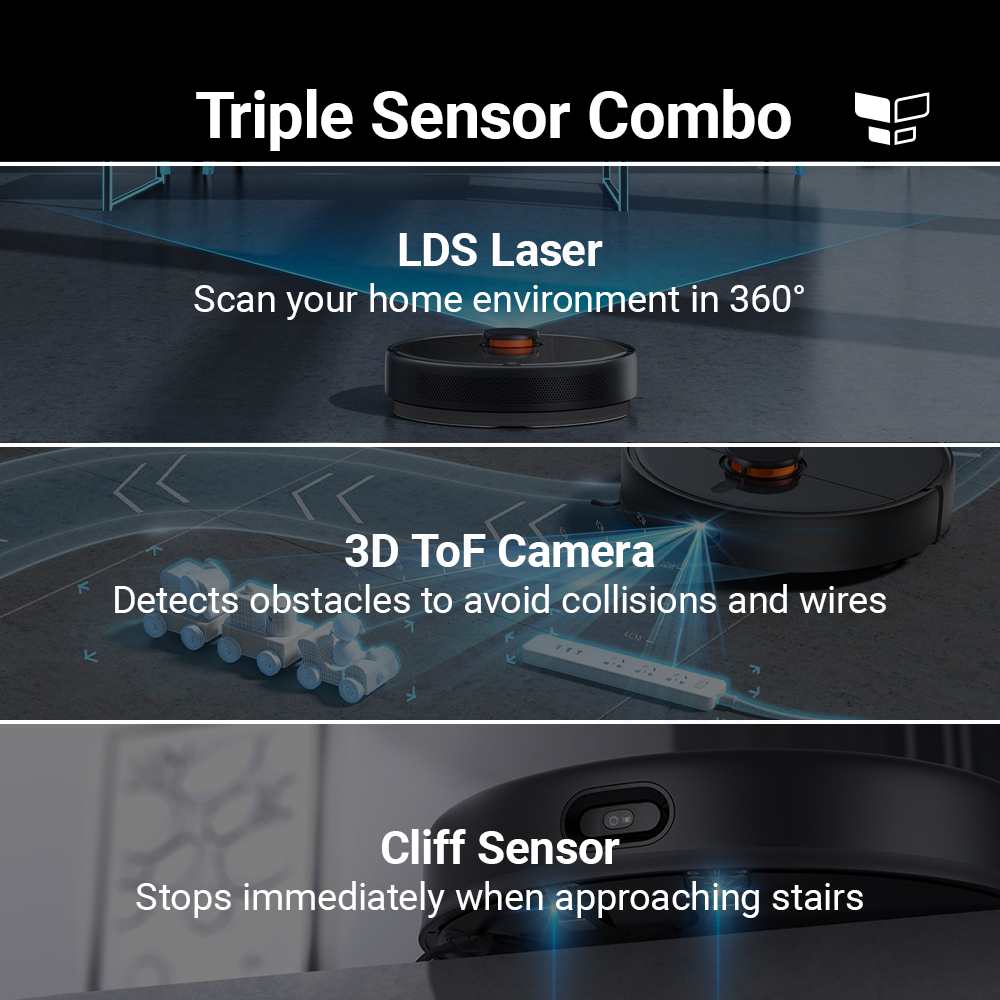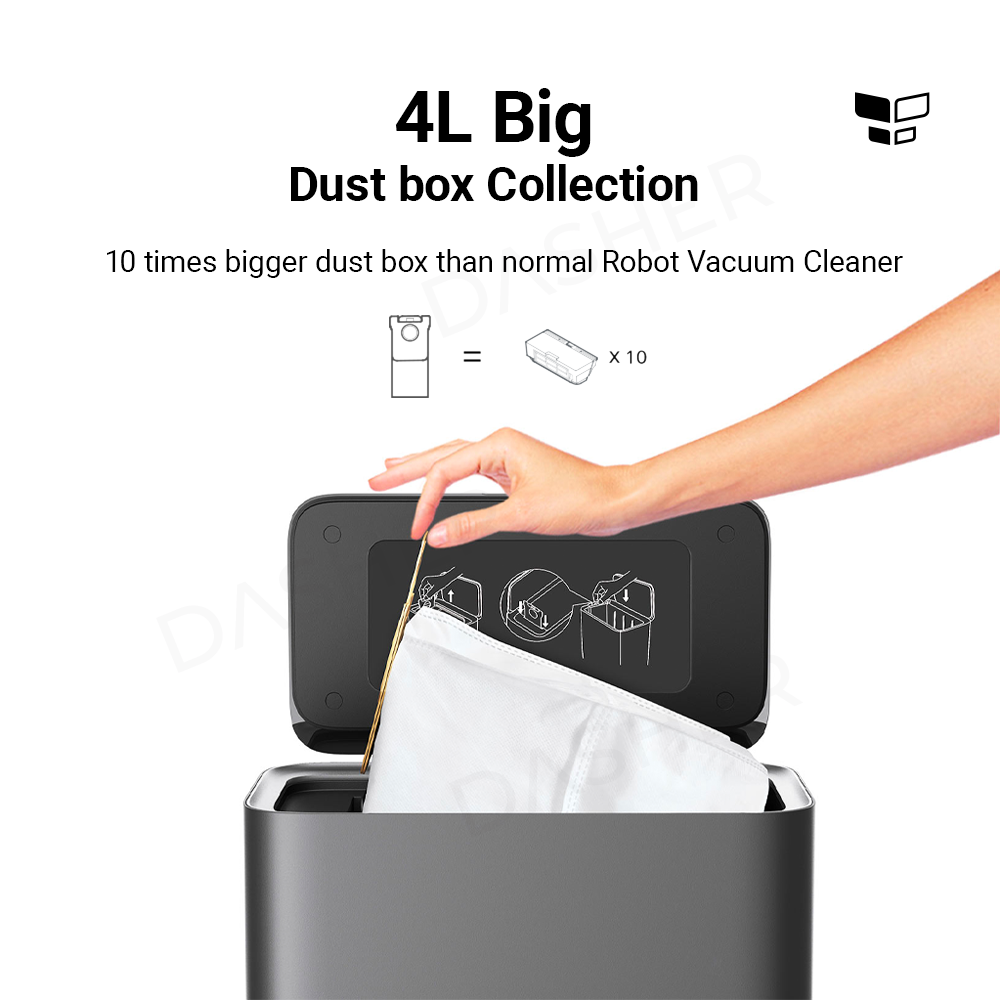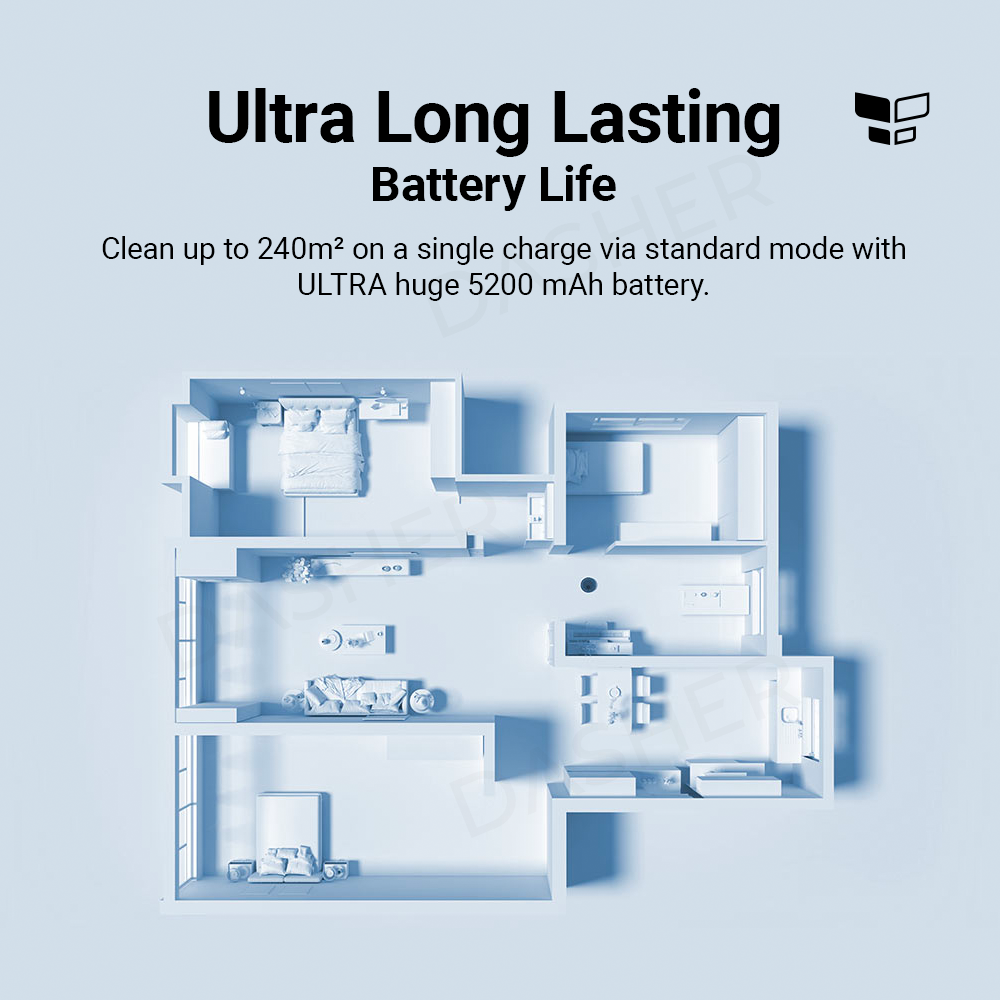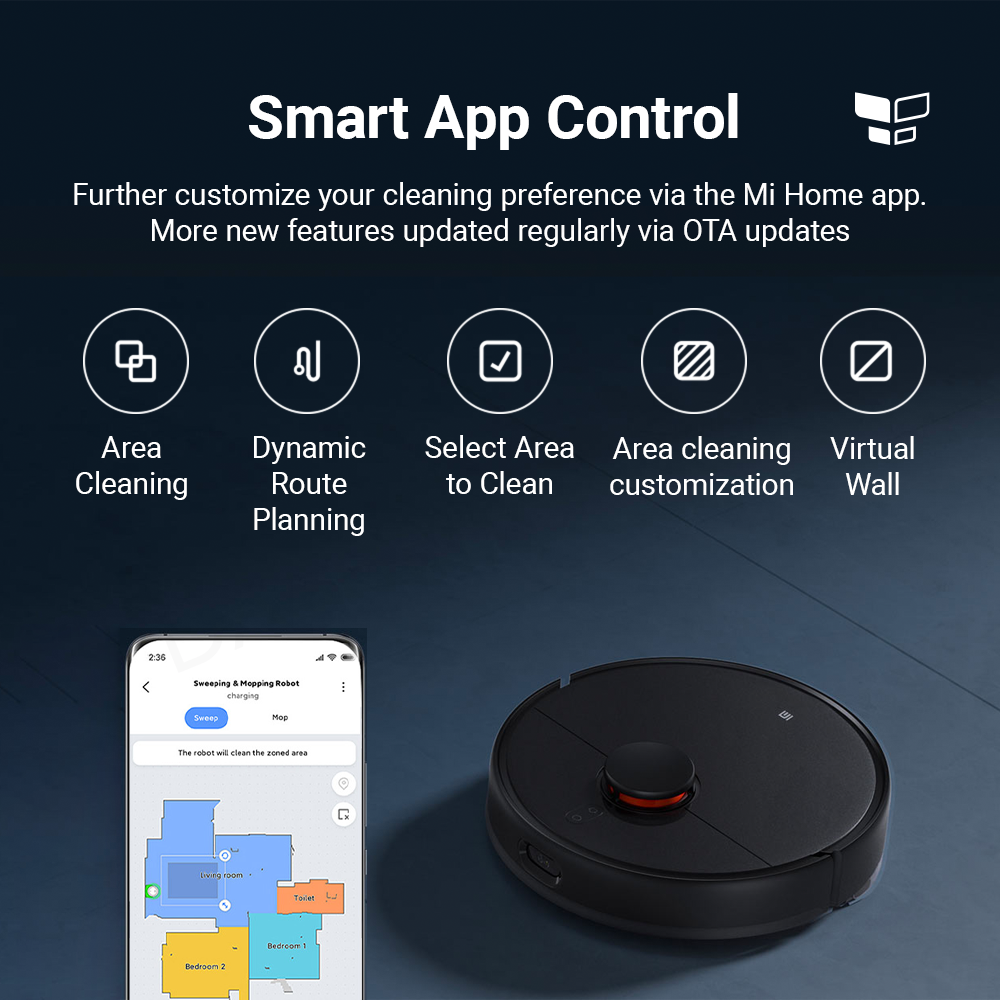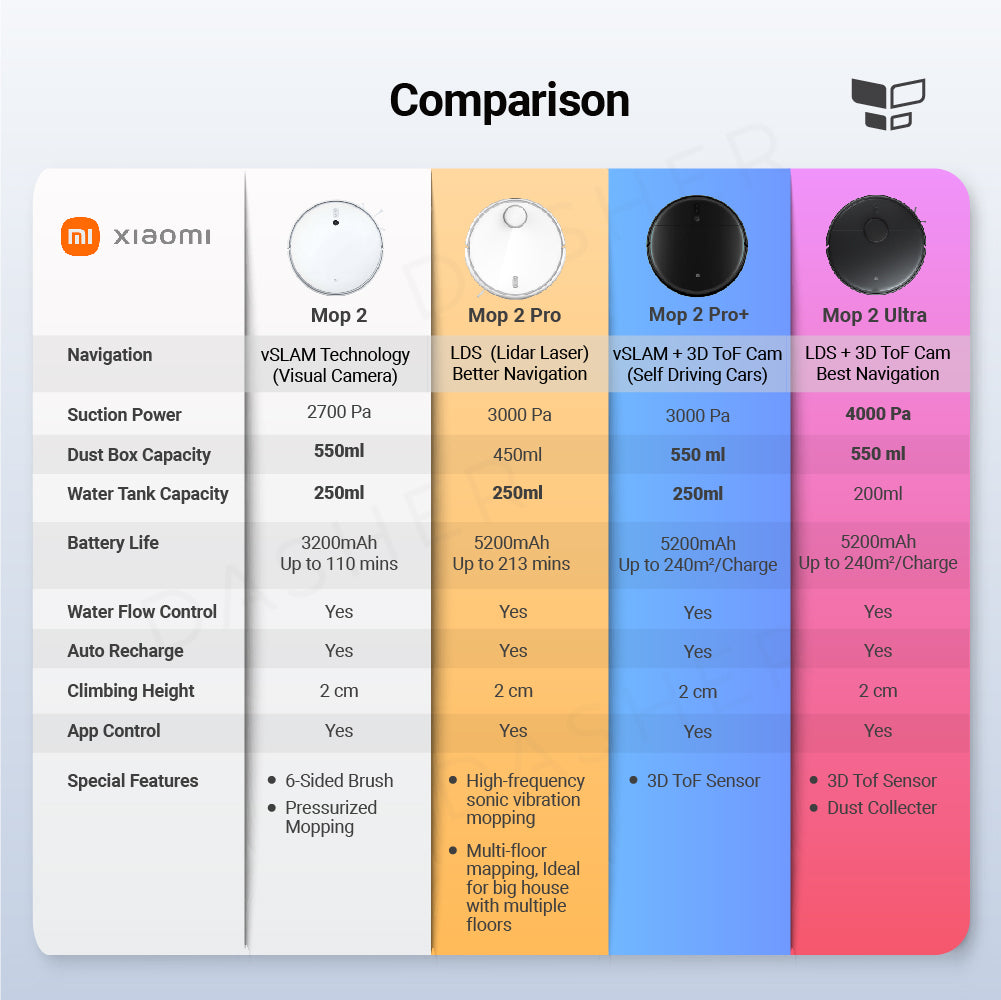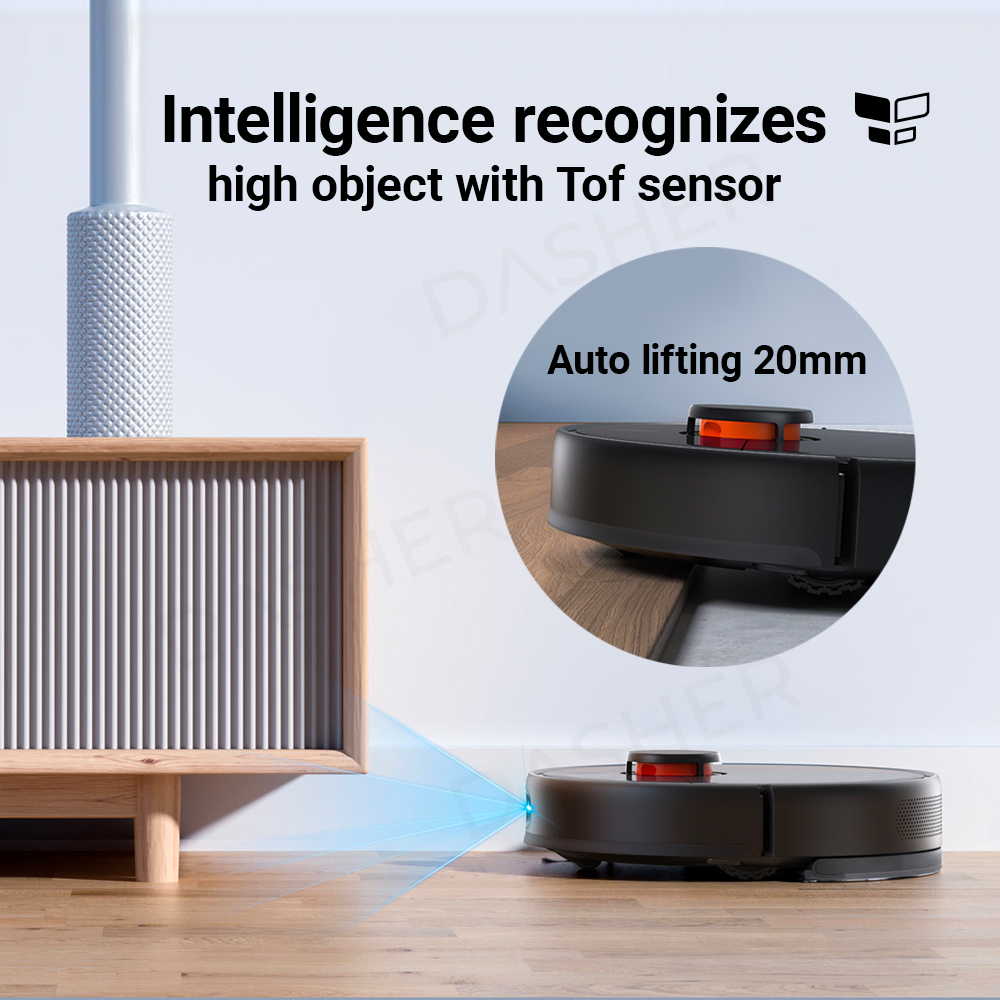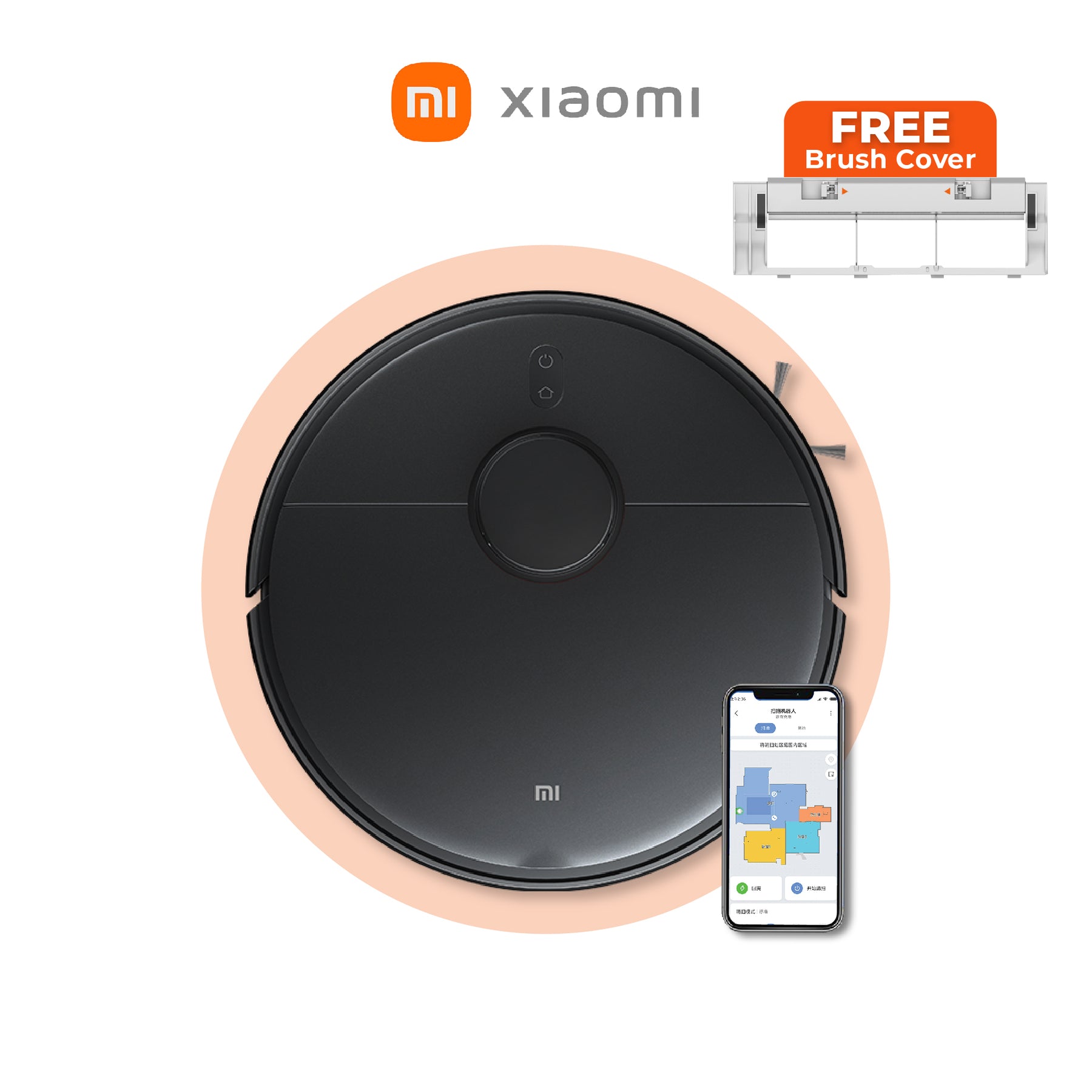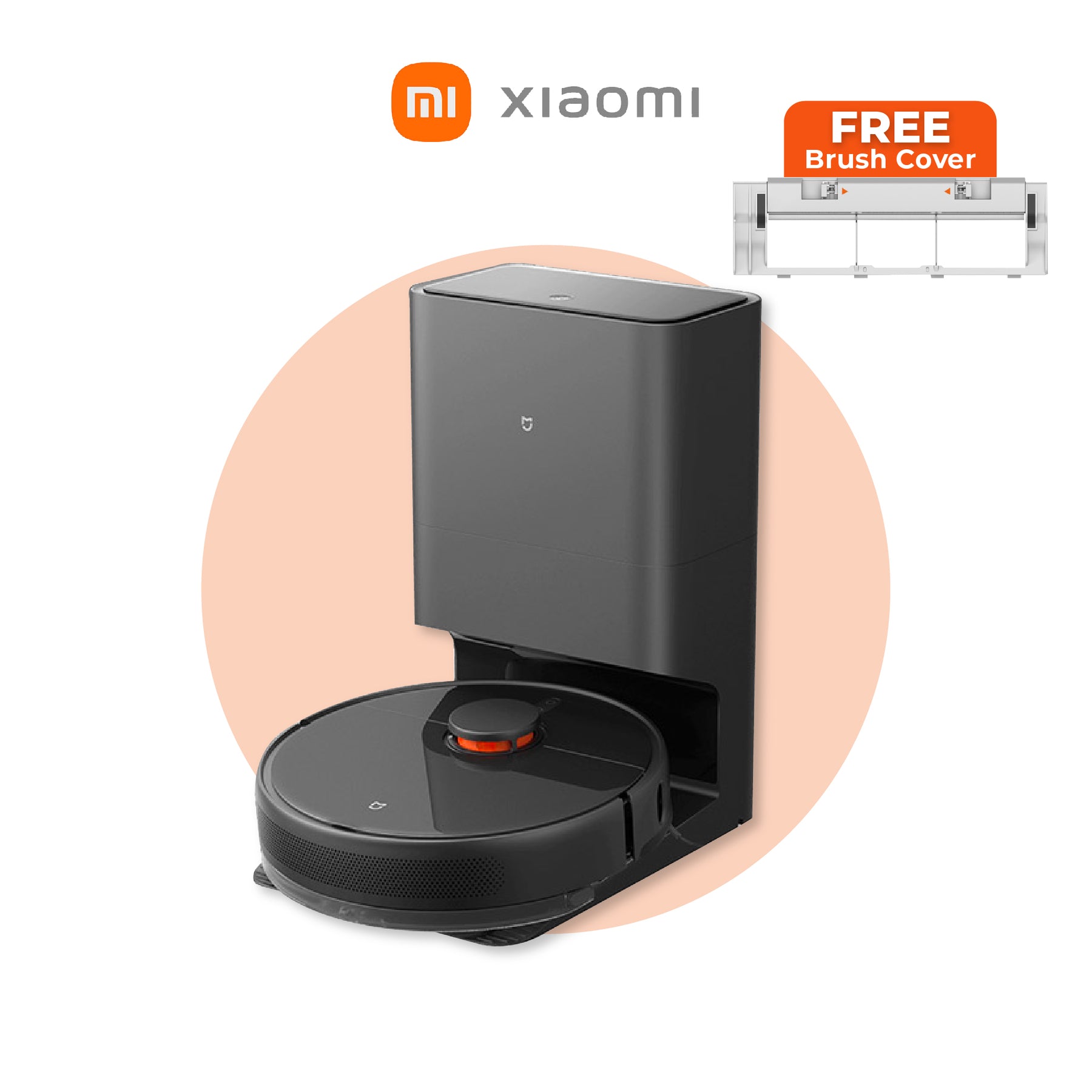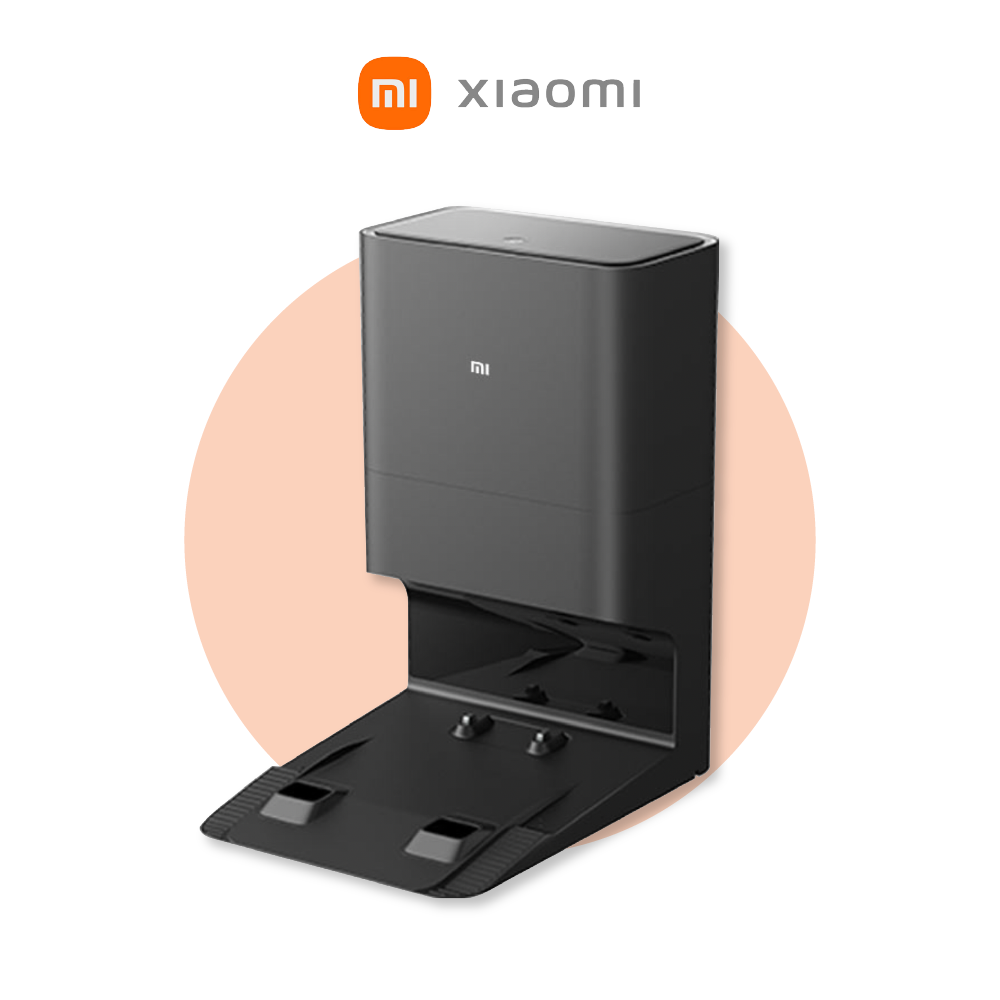 Xiaomi Robot Vacuum Mop 2 Ultra
Option:
Dust Collector Only
🎁Get a free brush cover for every purchase of the *robot vacuum. *While the stock lasts
【Automatic Dust Collector*】— Automatically empty the dust box of your robot vacuum. Feeling too lazy to clean dust box? Let dust collector do it for you (* Bundle Set or Purchased separately)
【Dual-channel Dust Collector】— The dual-channel design with 16500 Pa airflow effectively empty the dust box without blockage or residue, all within 10 seconds.
【ULTRA POWERFUL 4,000 Pa Suction】— Effectively clean dusts and pet hairs even from hard to clean places like crevices and cracks.
【LDS Laser】 — Accurately scan at 360° of your home via the latest generation of robot vacuum laser technology.
【3D ToF Camera】— Detects obstacles in front to avoid collision and wires.
【Cliff Sensor】— Ever had your robot vacuum fell into stairs? No worries, this robot vacuum comes with a cliff sensor to avoid falling down into the stairs.
【5200 mAh】— The ULTRA huge 5200 mAh battery is capable of cleaning up to 240m² Per Charge (2,583sqft) on a single charge via standard mode.
【Smart App Control】— Further customize via the Mi Home app, whether for adjusting suction power, customizing the cleaning area or placing virtual walls. Even more features are coming soon via OTA updates.
Robot Vacuum Mop 2 Ultra:
Model: STYTJ05ZHMMG
Navigation: LDS Laser + 3D ToF Camera
Suction Power: 4000Pa
Dust box capacity: 550ml
Water tank capacity: 200ml
Dimension: 35.3 x 35 x 9.8 cm
Weight: 4.15kg
Rated voltage: 14.4V⎓
Rated power: 46W
Battery: 5200mAh
Climbing ability: 20mm
Google Assistant & Alexa: Yes
Auto Dust Collector:
Model: JCZ2102
Dimension: 28.5 x 39.7 x 46.8 cm
Rated input power (dust collection state): 1000W
Rated input: 100-110V~50/60Hz
Rated output: 19.8V⎓1A
Rated input current (charge state): 0.5 A
[Normal Set]
1 x Xiaomi Robot Vacuum 2 Ultra
1 x Charging Base
1 x Power Cord
1 x Water Tank
1 x Mop x1
1 x Side Brush
1 x Cleaning Tool
1 x User Manual
1 x Quick User Guide
[Dust Collector Only]
1 x Dust Collector Station
2 x 4L Dust bag (1 installed)
1 x Power cord
1 x User Manual