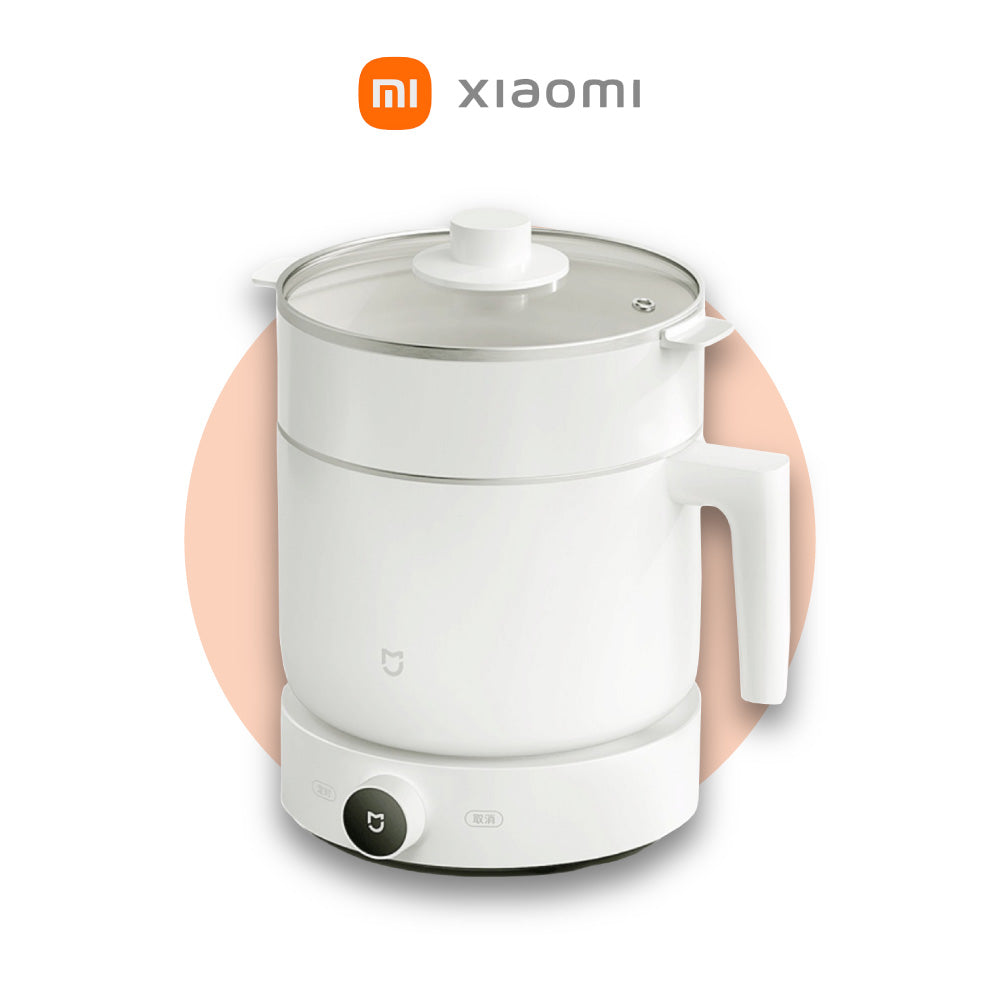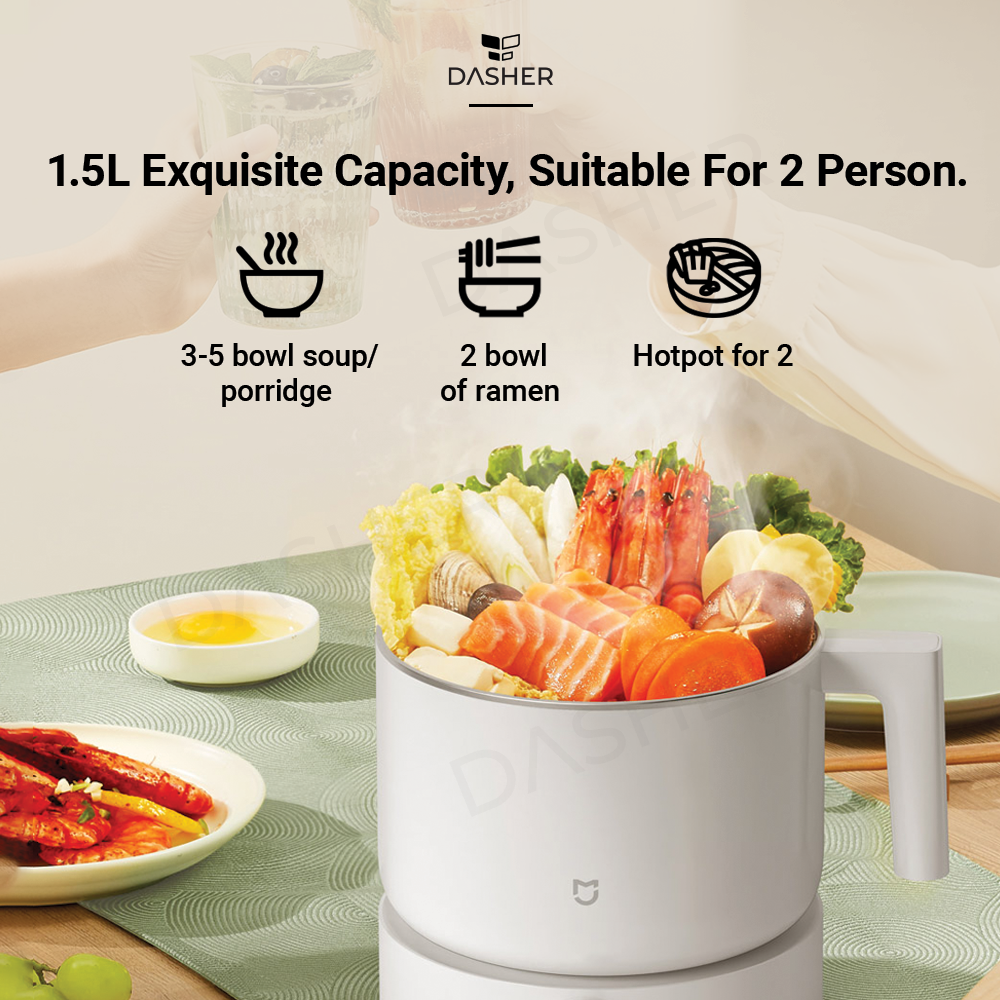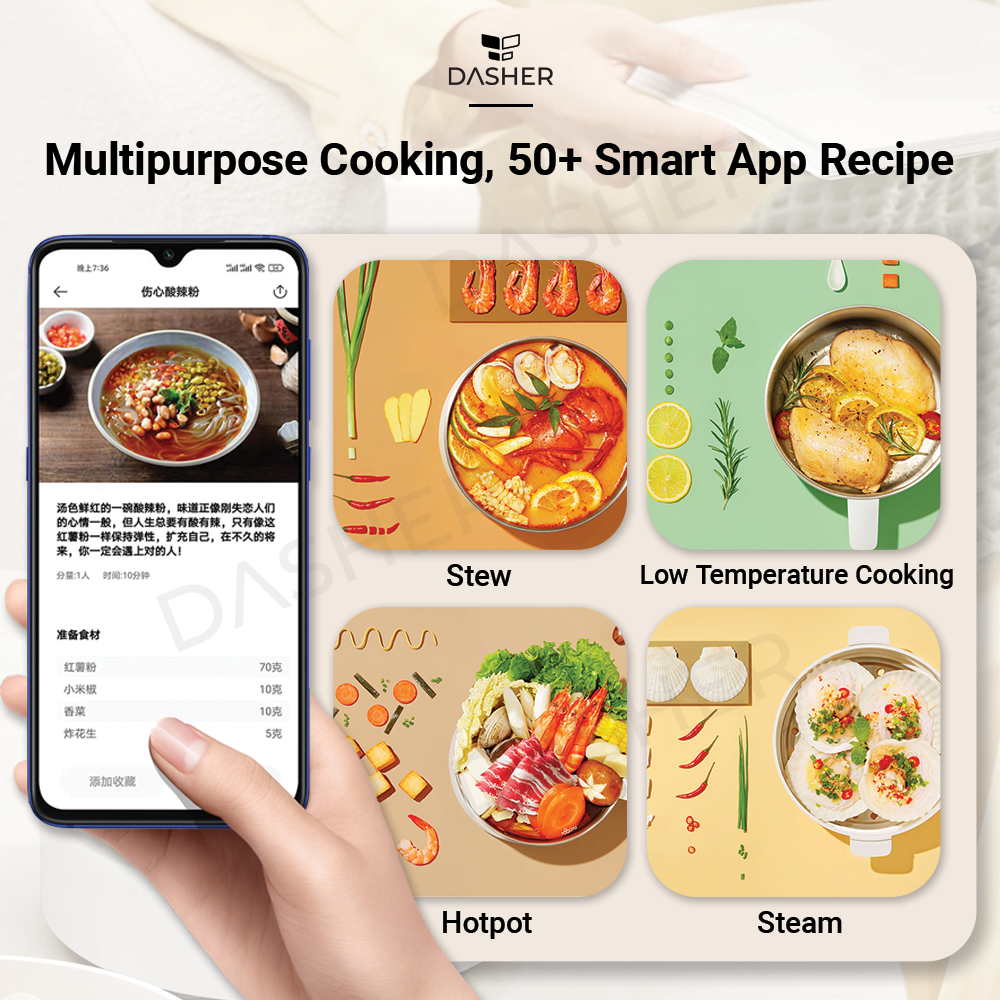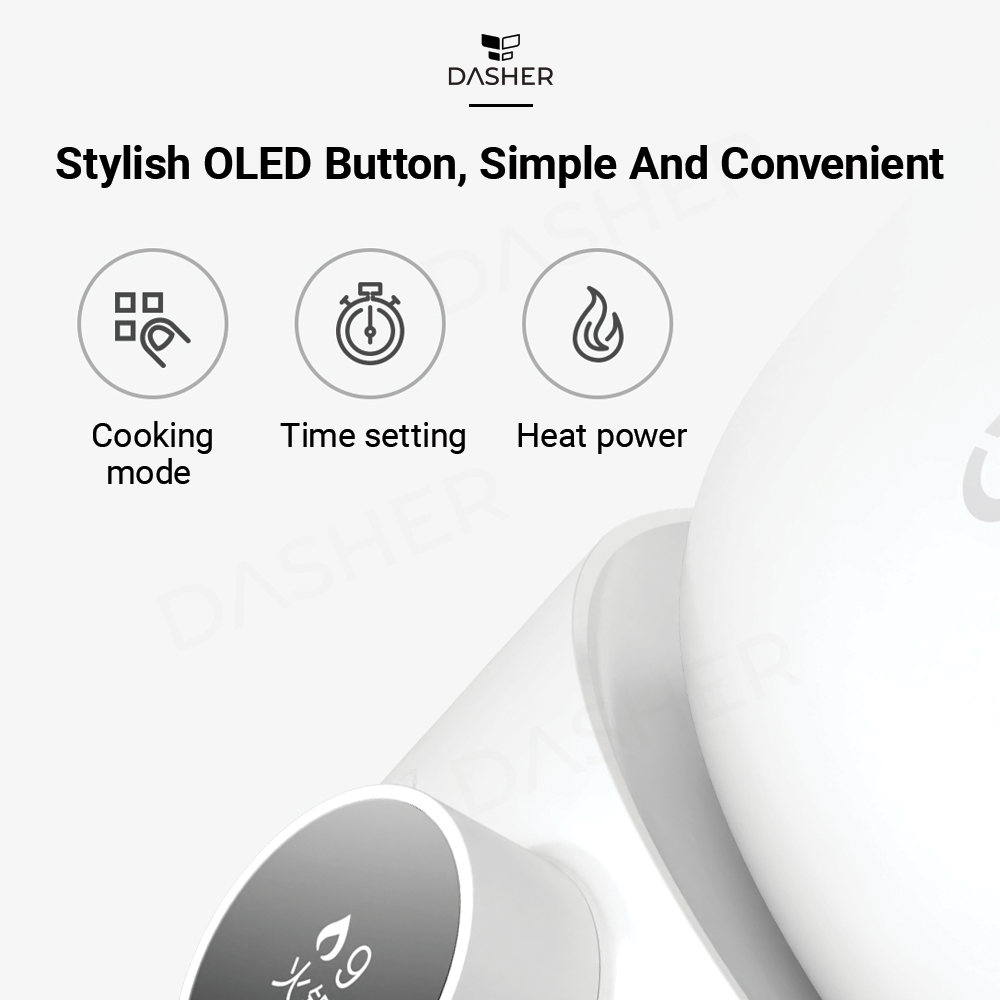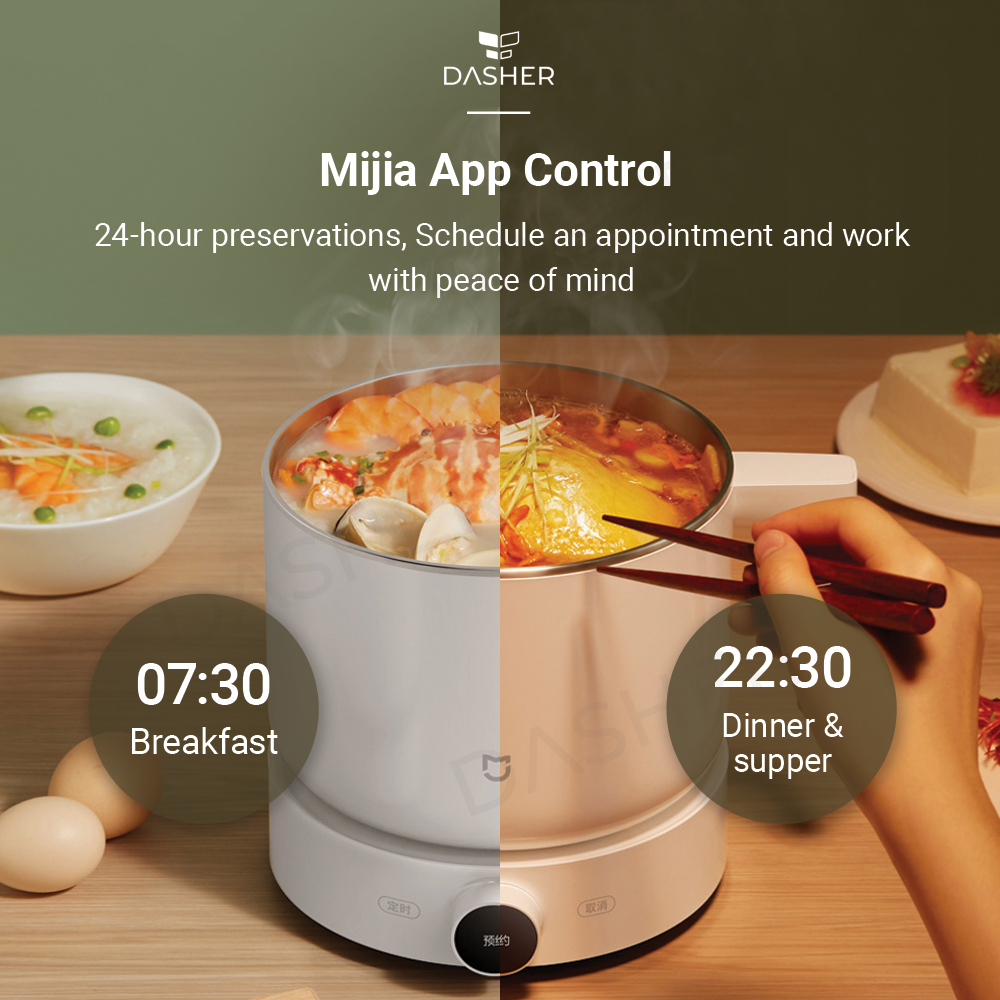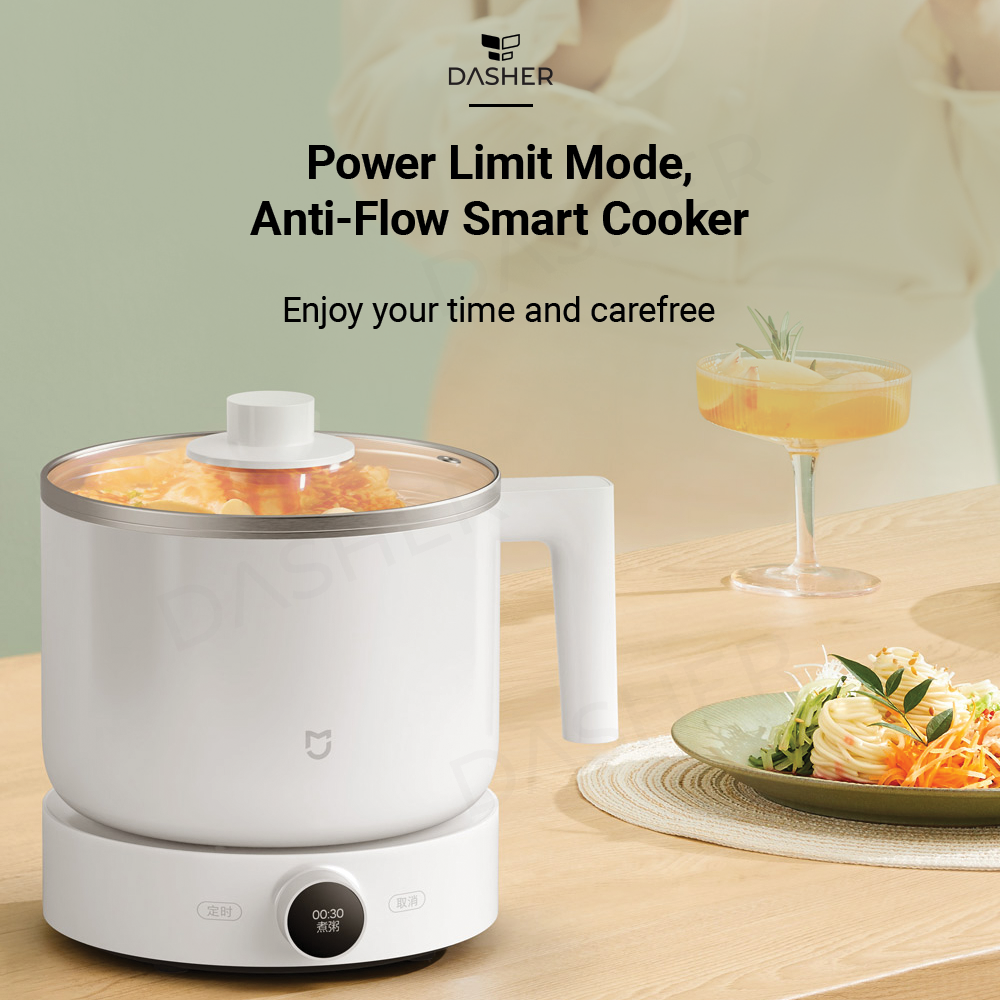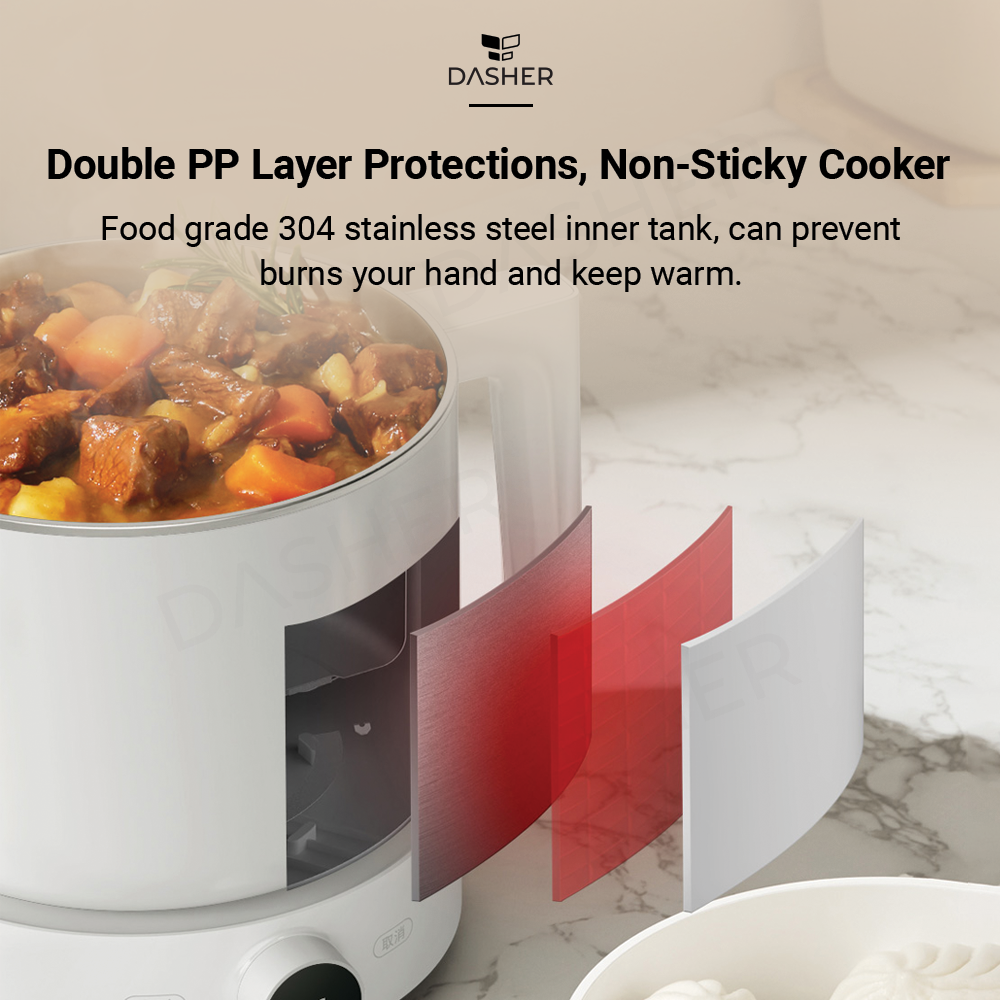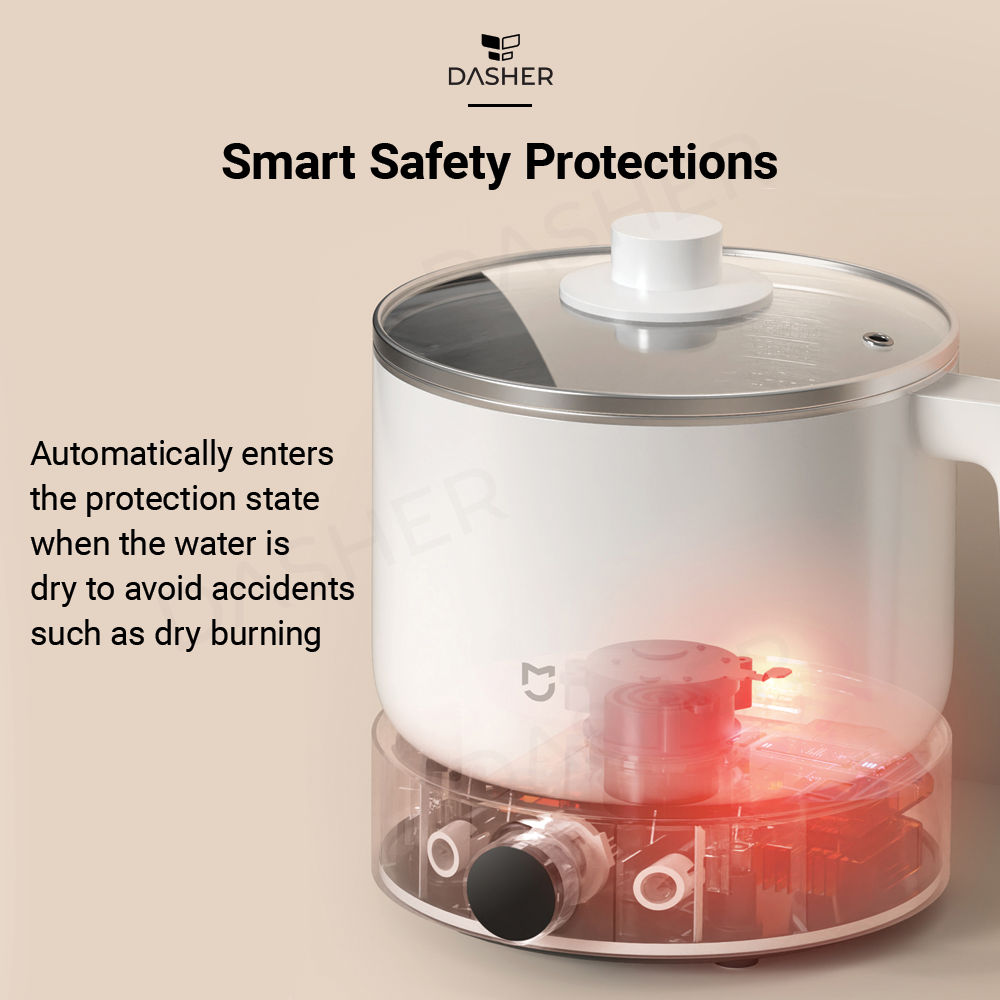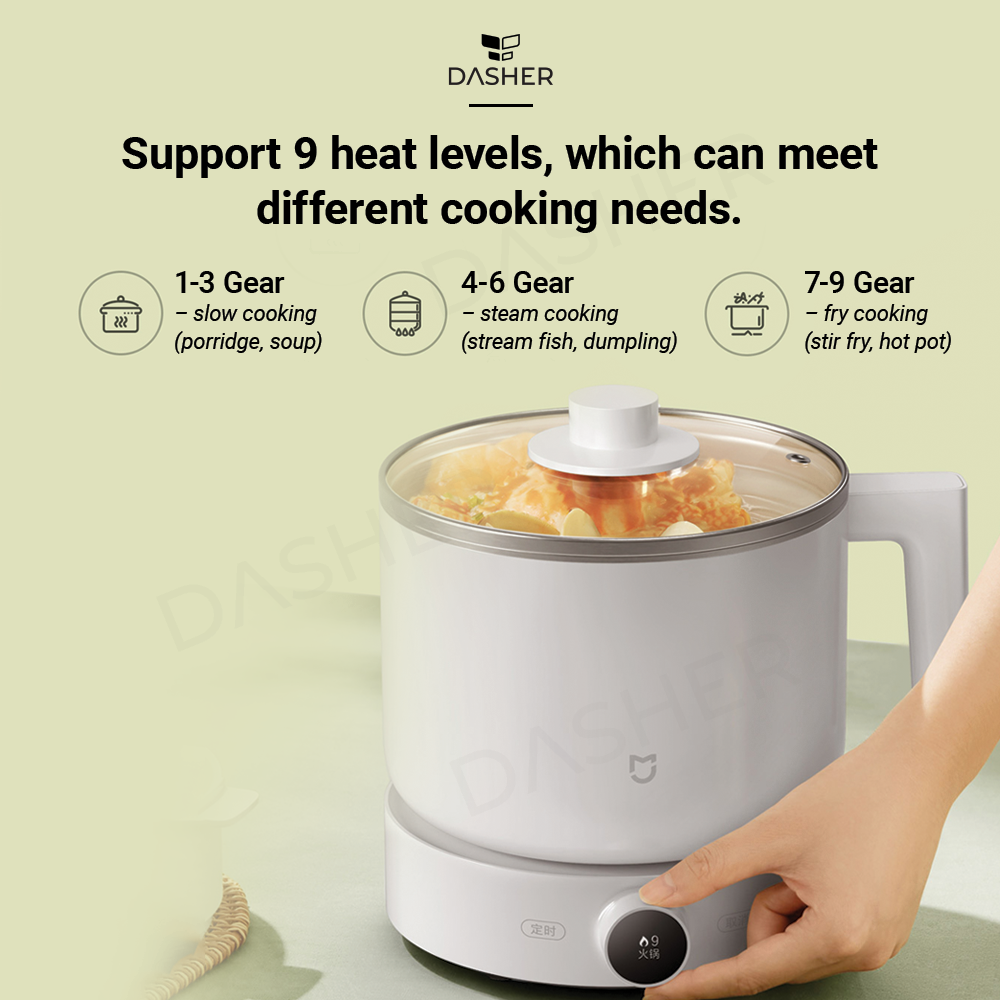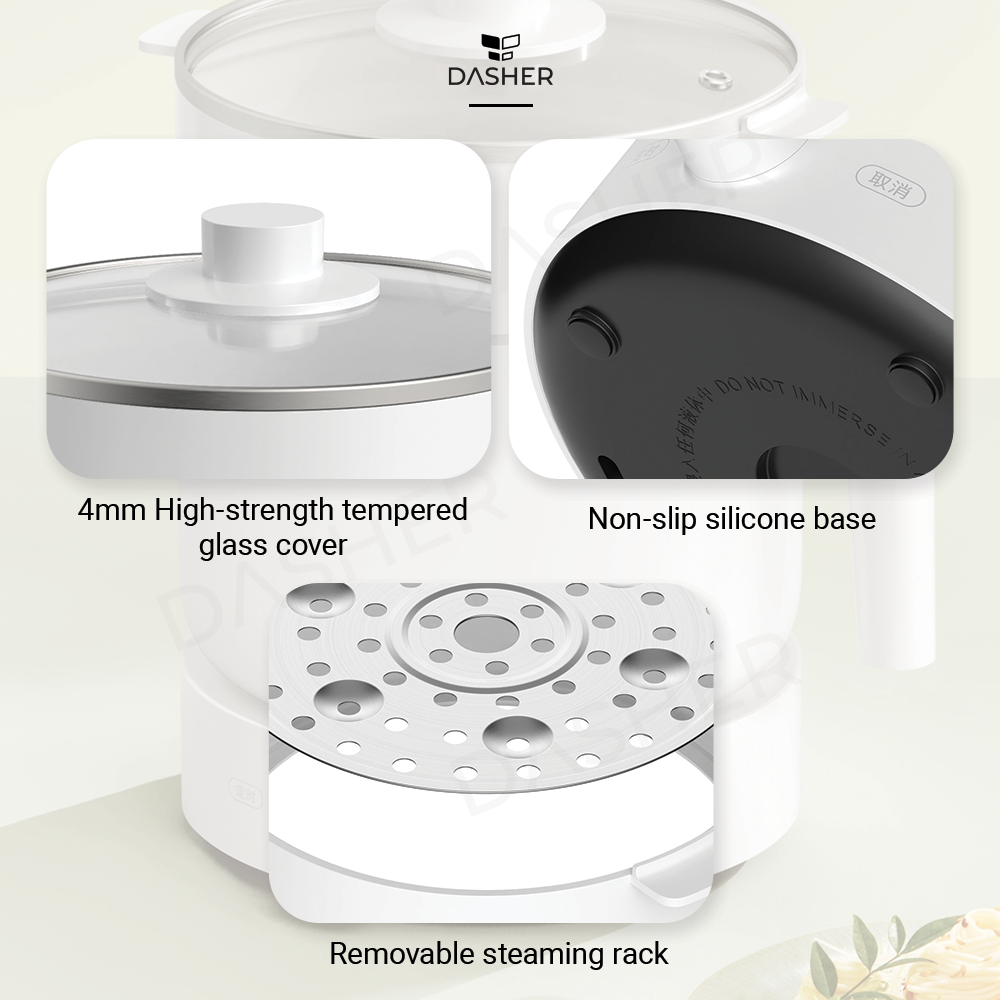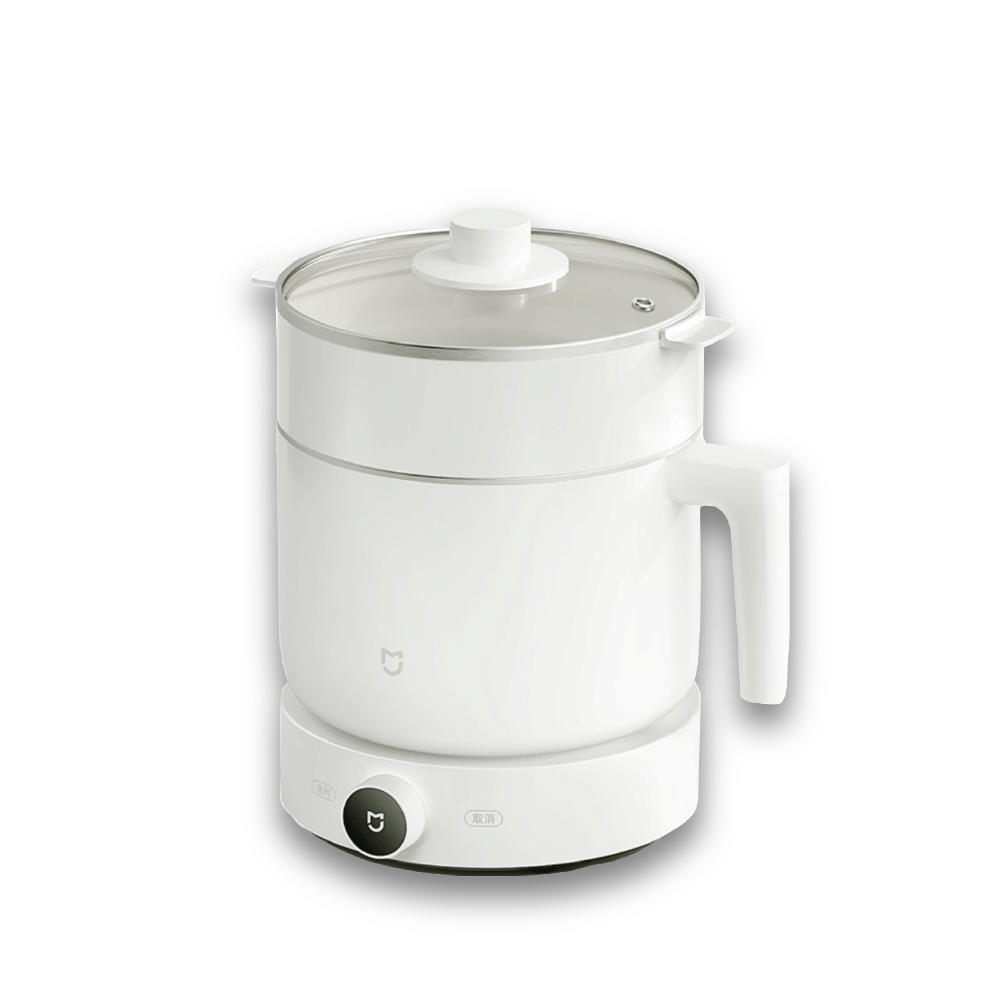 Xiaomi Mijia Smart Multi-Function Non Sticky Cooker
PRODUCT DESCRIPTION:
Living alone? Less cooking? Don't want to spend so much on kitchen applicants?
Introducing Mijia Multifunction Cooker! Perfectly fits single and couple use.
You can steam buns, stir fry, cook Maggie, soup, porridge and cook healthy meals…
You can set cooking appointment and choose app recipes, just put your ingredients, and turn on the power~
It has anti-flow protection and power limit mode, no need to worry about soup boiling leakage anymore!

Is there any reason to not buy it? Food will never break your heart


HIGHLIGHTS
【1000W* Fast heating and high power】Eight minutes quick meals. It only takes 6 minutes to boil 1 liter of water. 
【Multifunction】Steam, cook, stew, hotpot, fried, anything you want!
【1.5L Capacity】Suitable for single, student, Office lady, couple usage.
【OLED knob display】Keep minimalist and sleek, user can make one-key selections and cook easily.
【7 cooking modes, 9 gear heat power】Meet different recipe needs.
【Safe protection】Provides 300-800W power limited modes, automatic overheating/ dry burning protections, double layer anti-burn protections.
【Non Sticky】Food contact grade 304 stainless steel inner tanks.
【Mijia App control】Serve 50+ popular recipes, customized food temperature, pre-set cooking appointment.
【2 in 1 steamer and bowl】Free steaming rack and steamer. All can be clean separately.


Chinese Version:
产品描述
一个人独居?很少下厨?也不想要花太多时间在烹煮上?
那么介绍Mijia多功能电锅给你!这款电锅适合单身或者拥有一半的你。
你可以用来蒸、煮、焖、炖、涮来简单准备各种你喜欢的食物🍤 🍗 🌽
还有厉害的是可以设定预约模式,只需把食材放进锅里,时间一到,香喷喷的美食就会出炉啦!!!
另外Mijia还拥有限电模式以及过温/ 干烧自动保护,所以不用担心任何安全问题的!
现在还有什么不购买的理由吗,你也赶快也来一手吧!!! 


产品亮点
【1000W速热大功率】最大功率1000W有效提升烹煮速度,煮至沸水只需6分钟而已
【多功能烹饪技法】能够用来蒸.煮.焖.炖.涮,轻松煮出色香味俱全的网红美食
【1.5精致容量】适合单身,学生,打工族和情侣
【OLED旋钮操控大屏】保持简约时尚,用户可以一键选择,轻松烹饪
【七种烹饪模式,九挡火力设置】适合不同食谱需求
【安全保护设置】提供300W-800W限电模式,过温、干烧自动保护和双层防烫设计
【不粘锅材质】食品接触级304不锈钢内胆层
【APP操控模式】准备超过50+食谱,自由设定想要的温度并打开自由预约模式
【2合1分体式结构设计】锅体,蒸架,蒸笼和底座采用分开式结构,可以单独分开清晰,家务再无负担


SPECIFICATIONS
Name: Mijia Multi-Function cooking pot 1.5L
Model: MDZG01
Rated Voltage: 220V~50Hz
Rated Power: 1000W
Capacity: 1.5L
Product weight: 1.7kg
Product dimension: 248 x 196 x 266mm


WHAT'S IN THE BOX
1 x pot body
1 x pot tempered glass lid
1 x steam rack
1 x steamer
1 x induction base
1 x manual product description