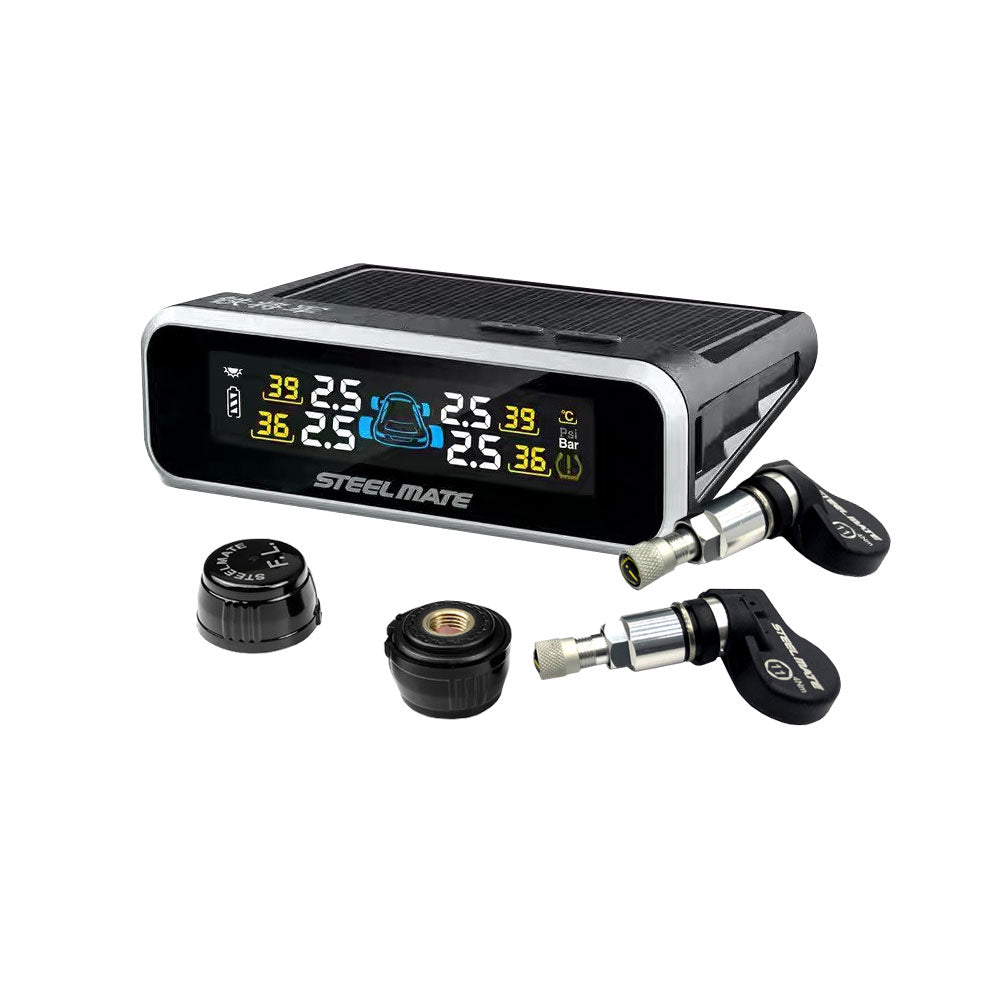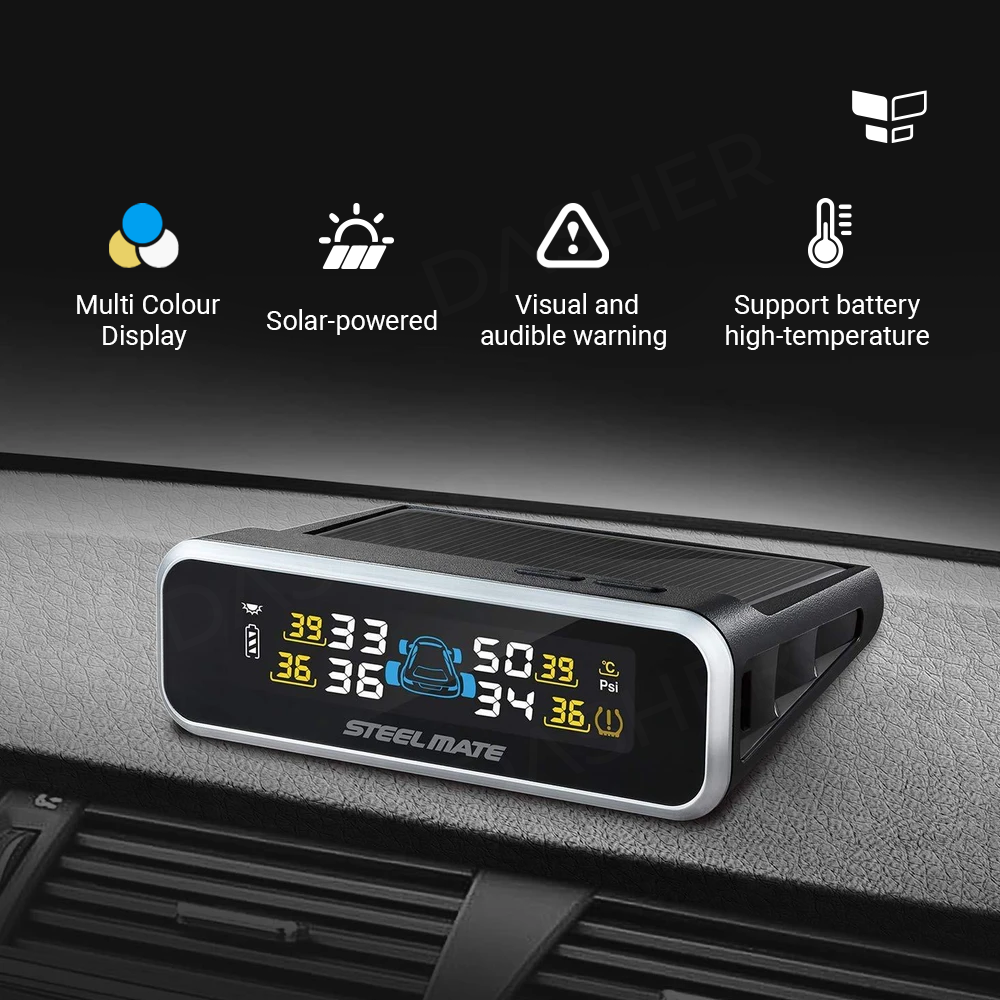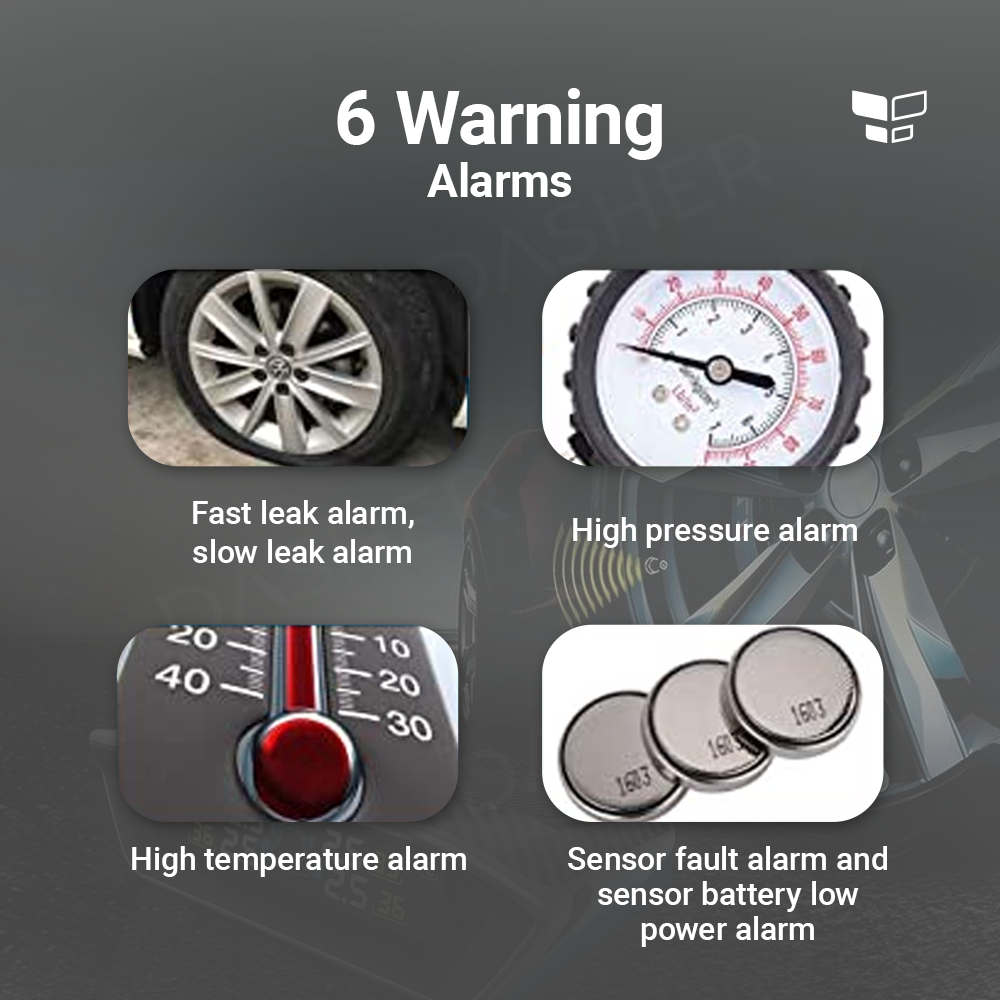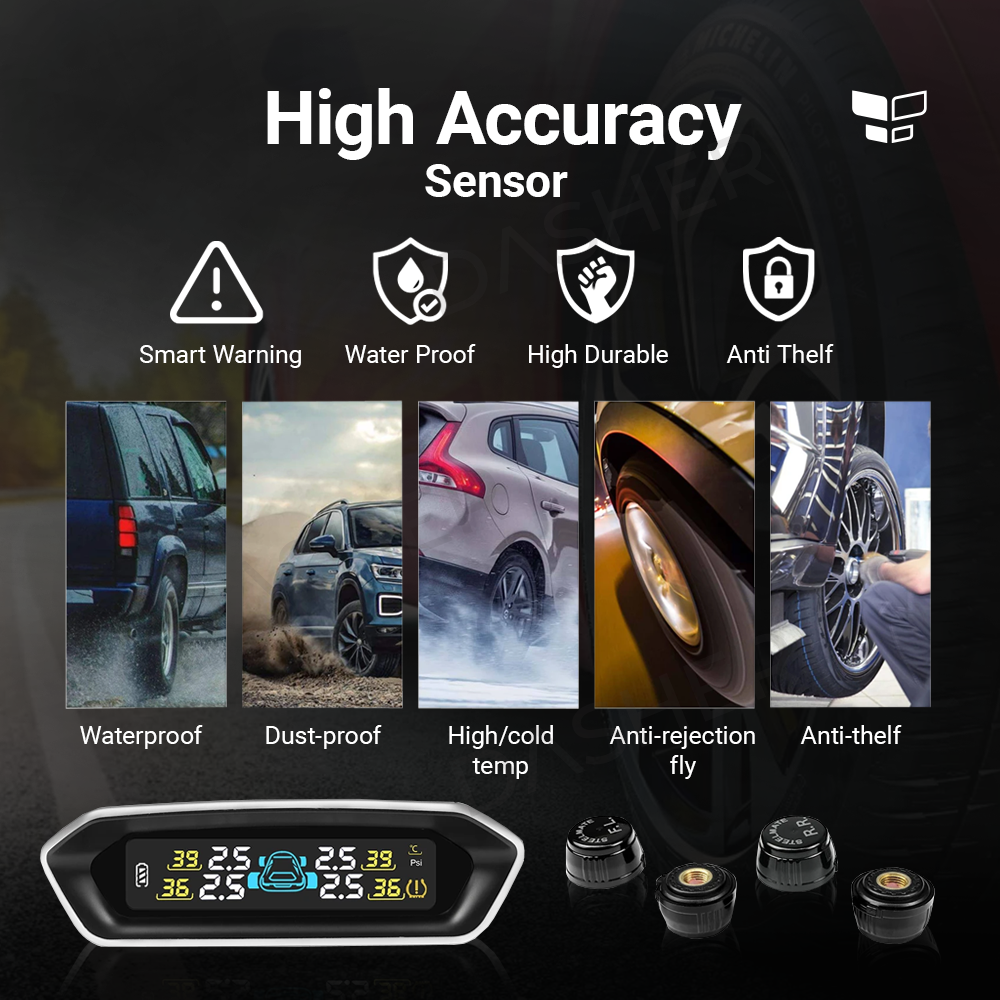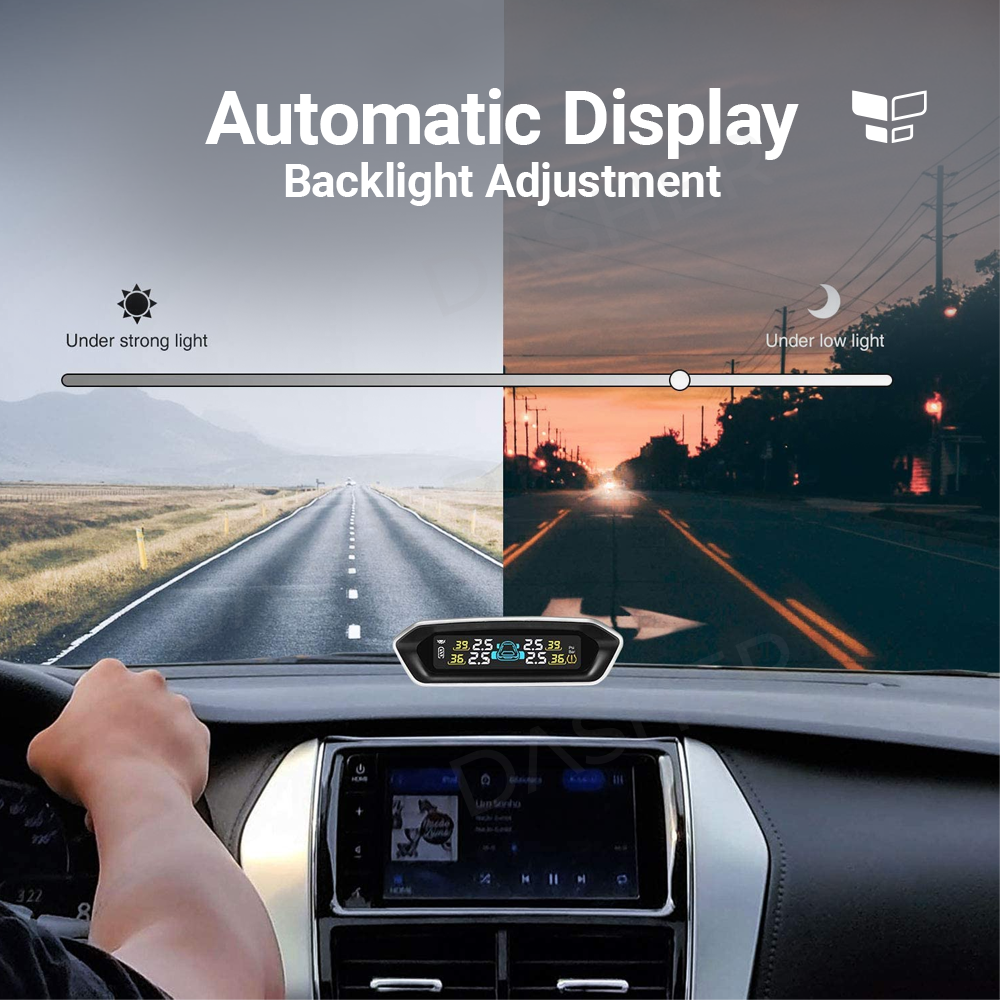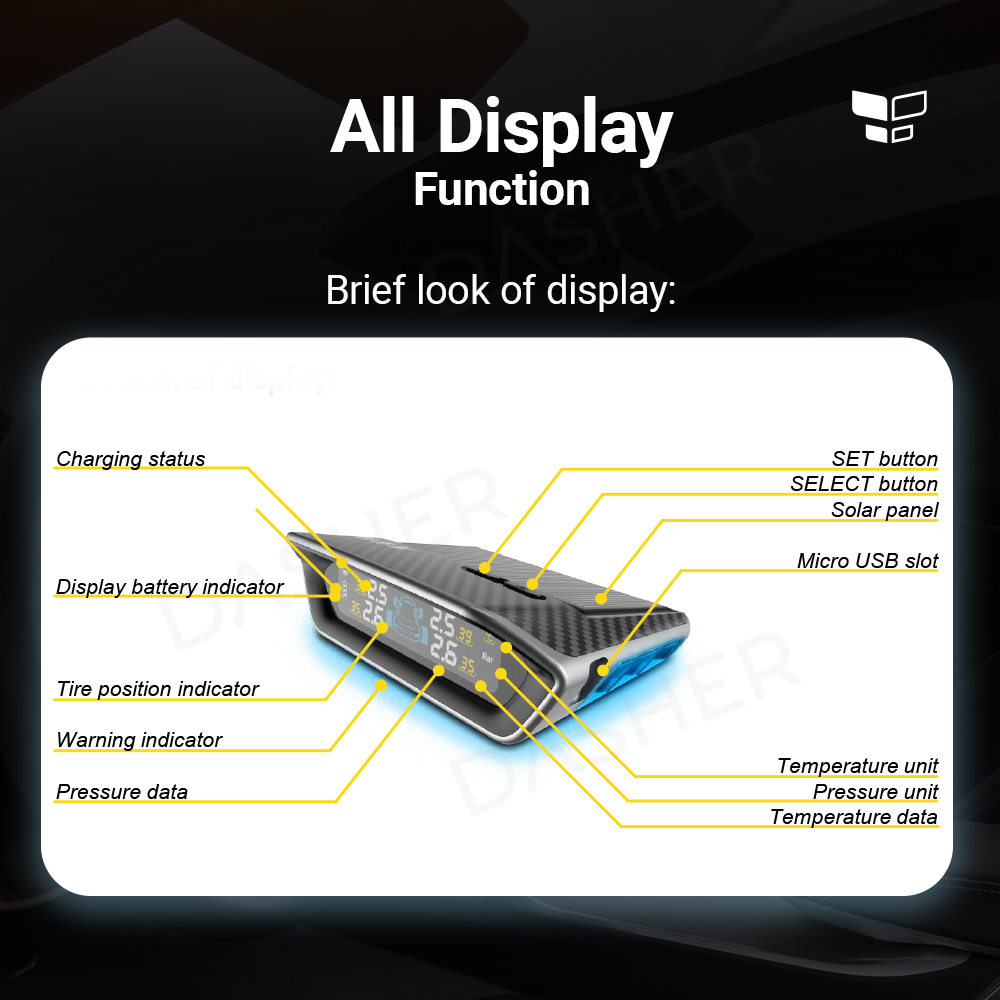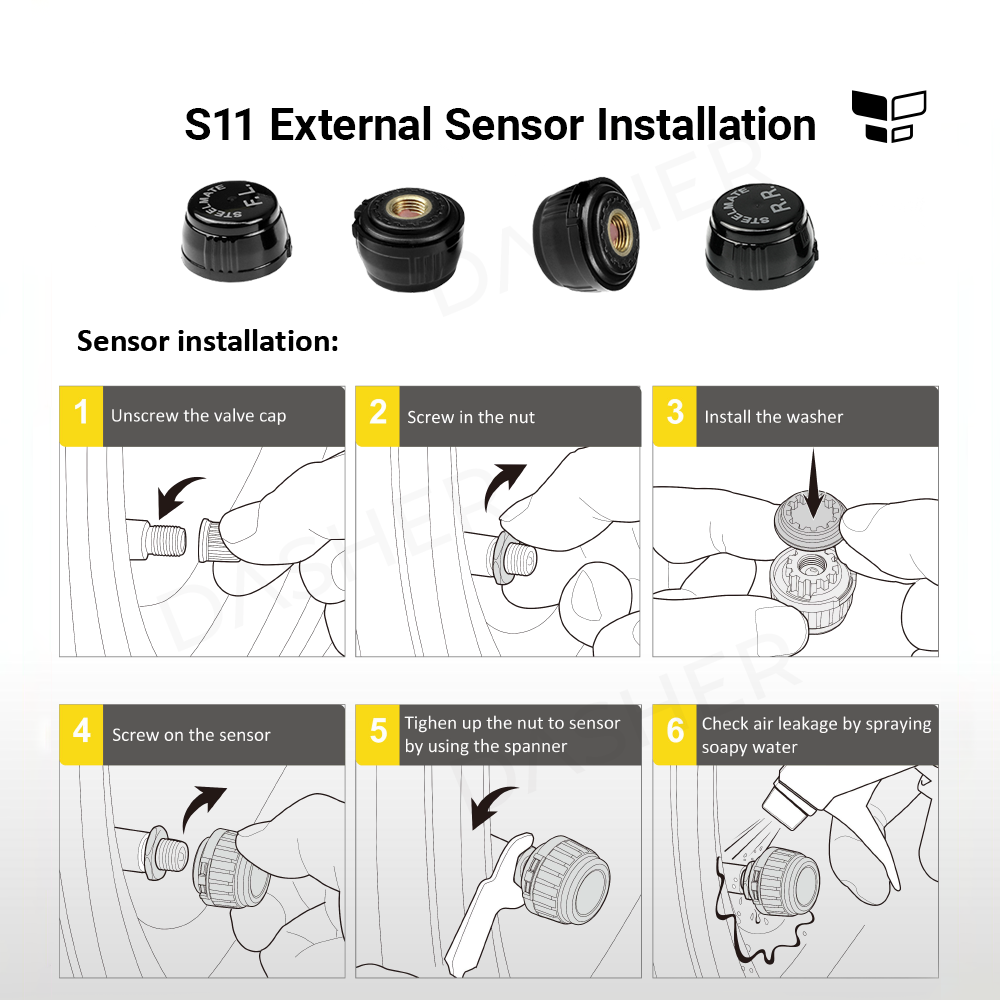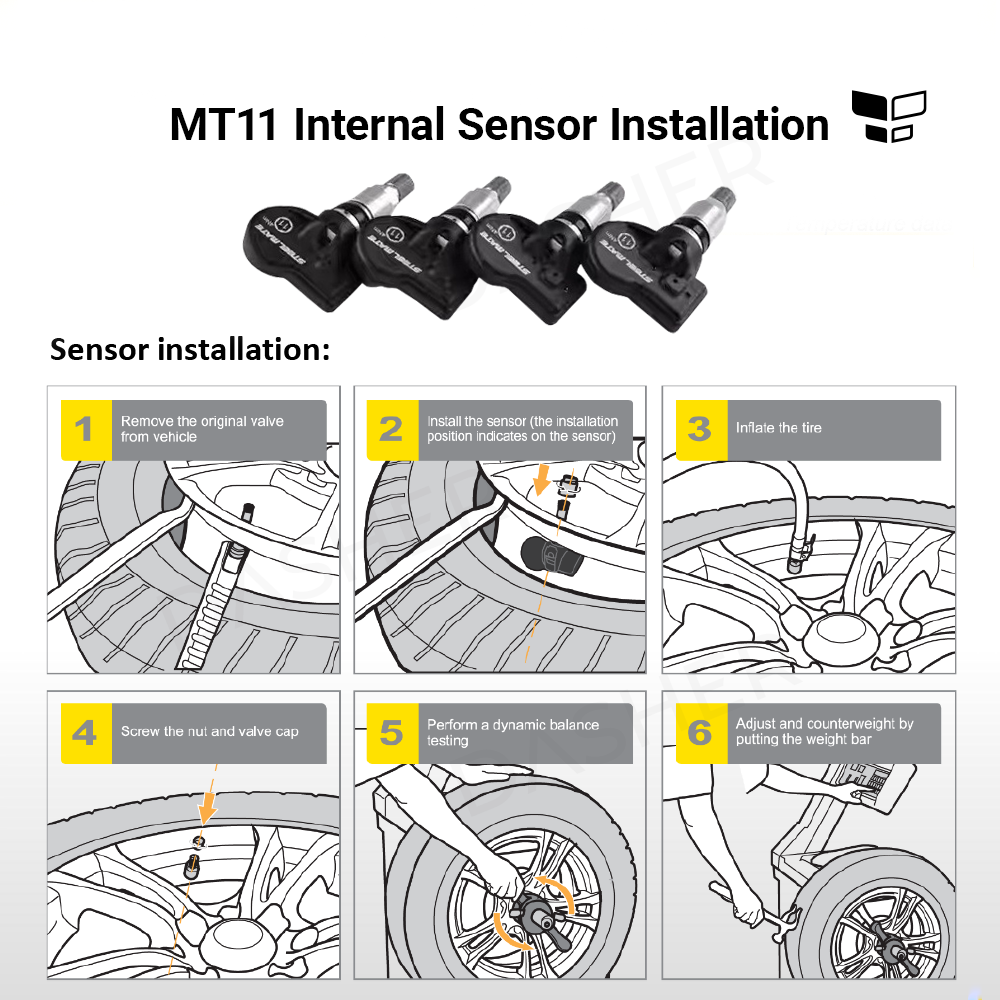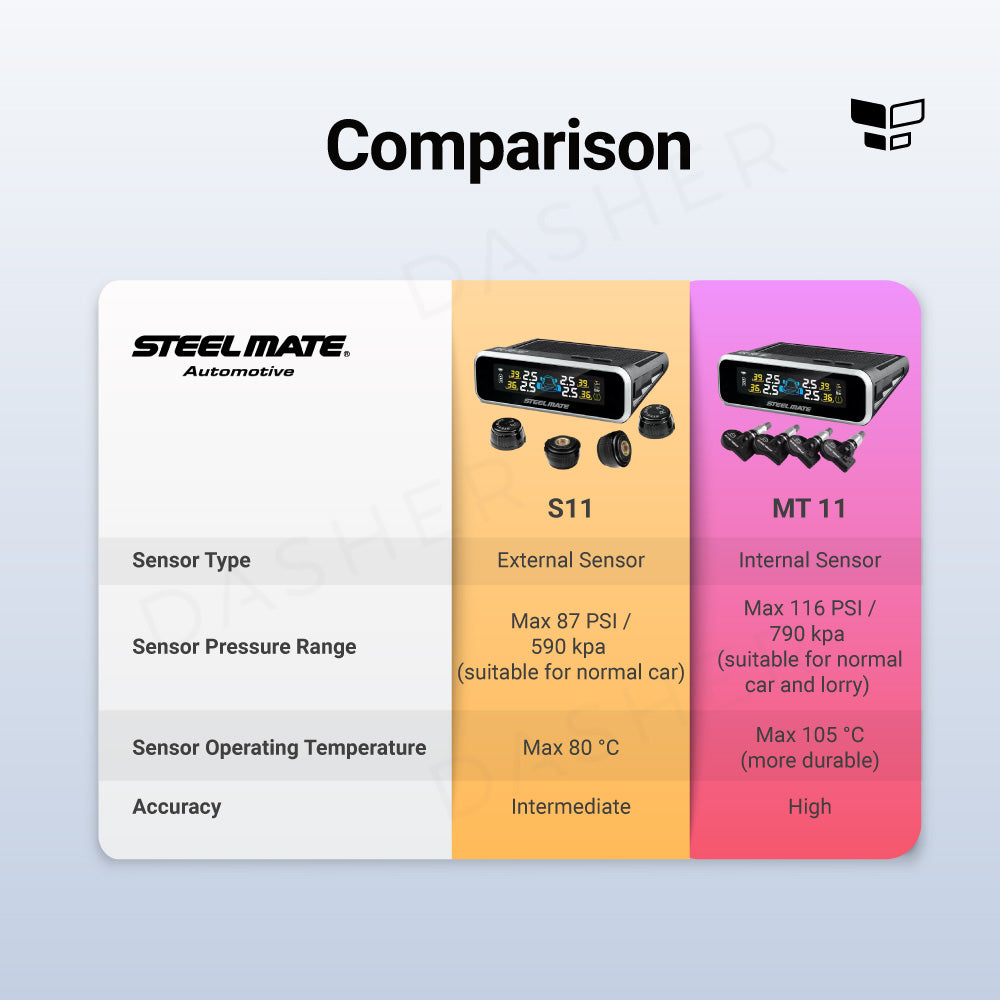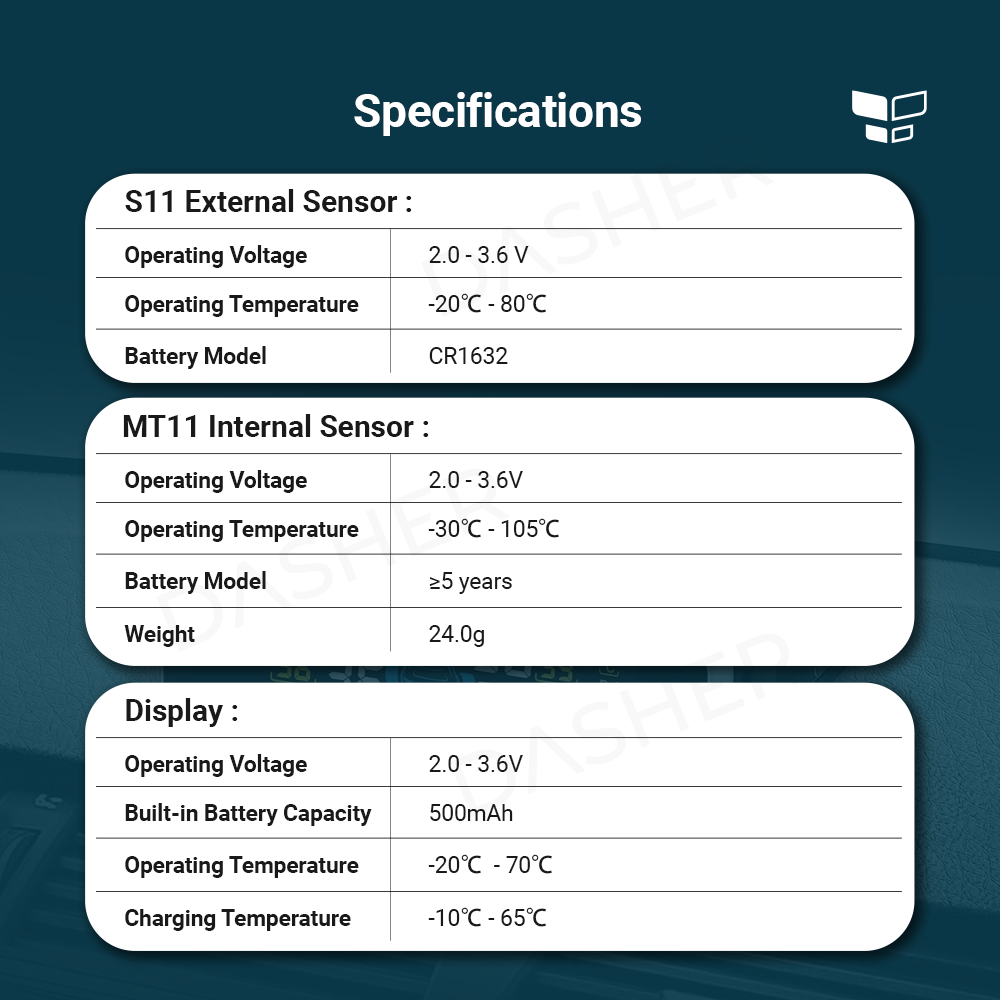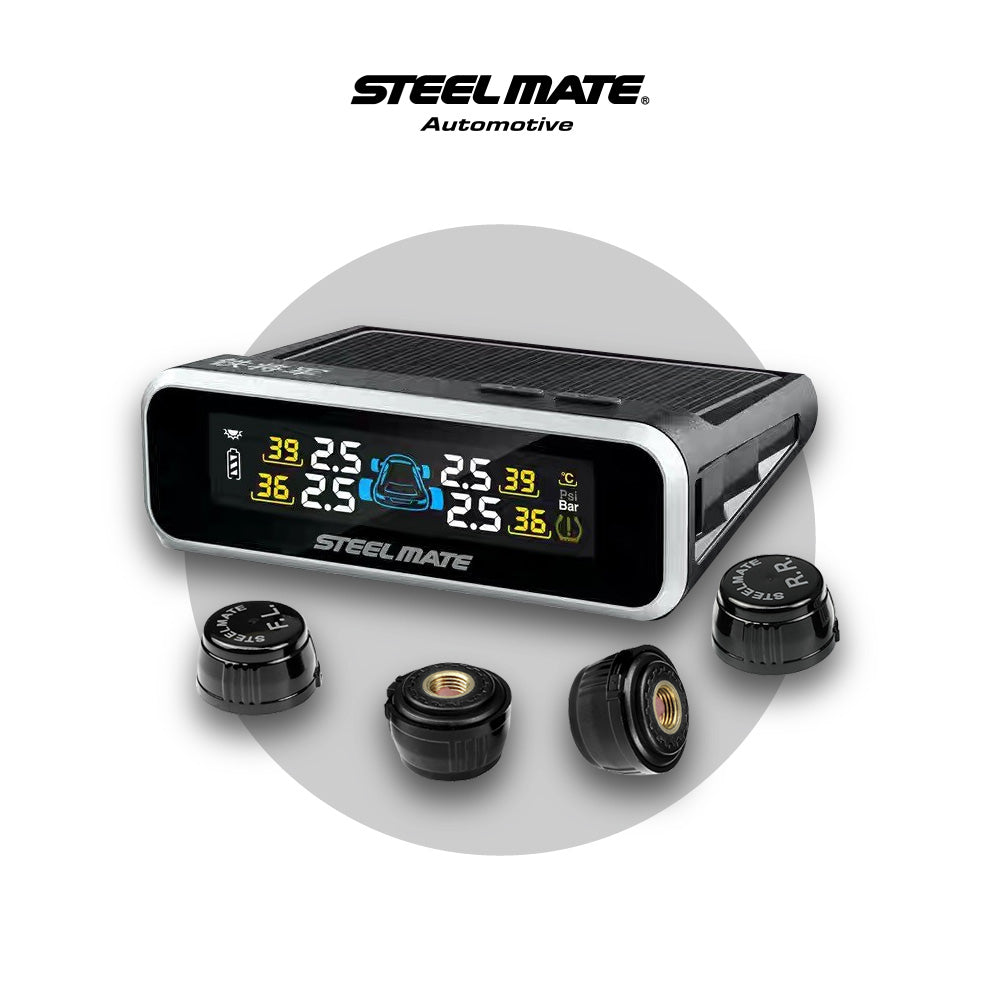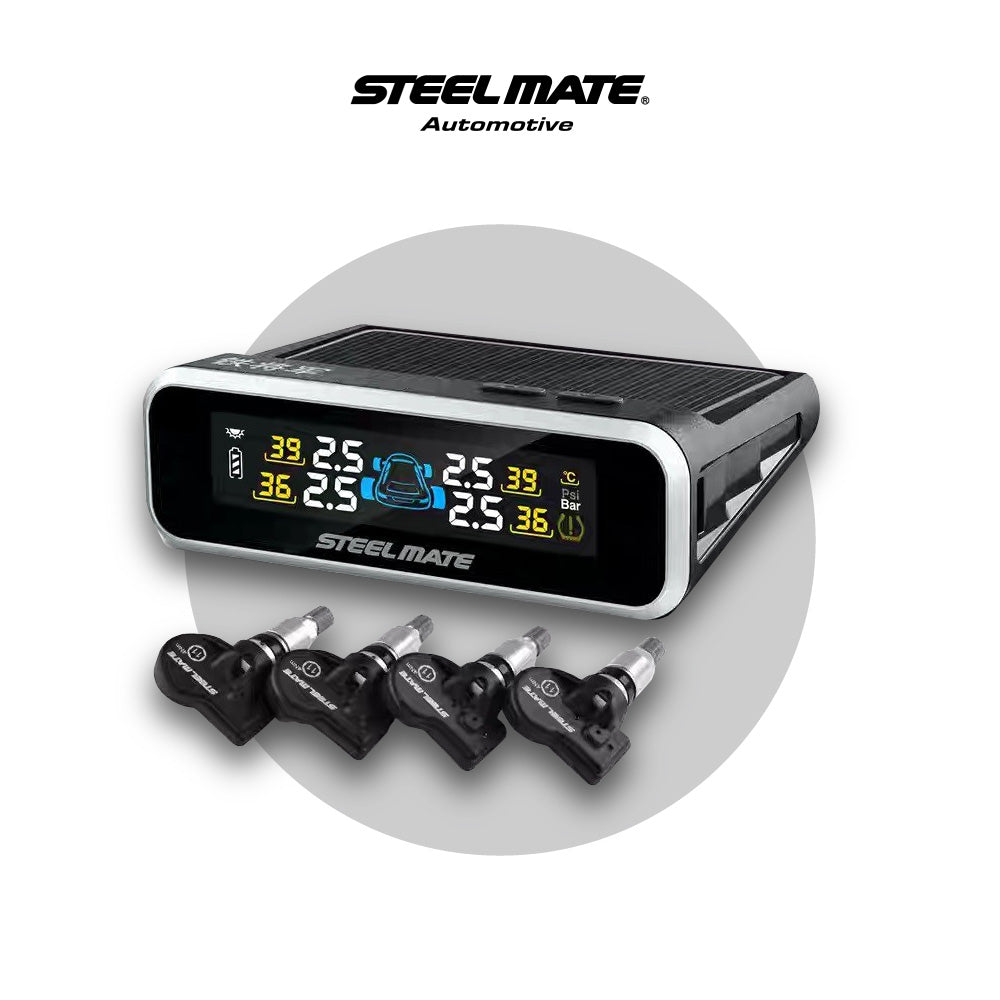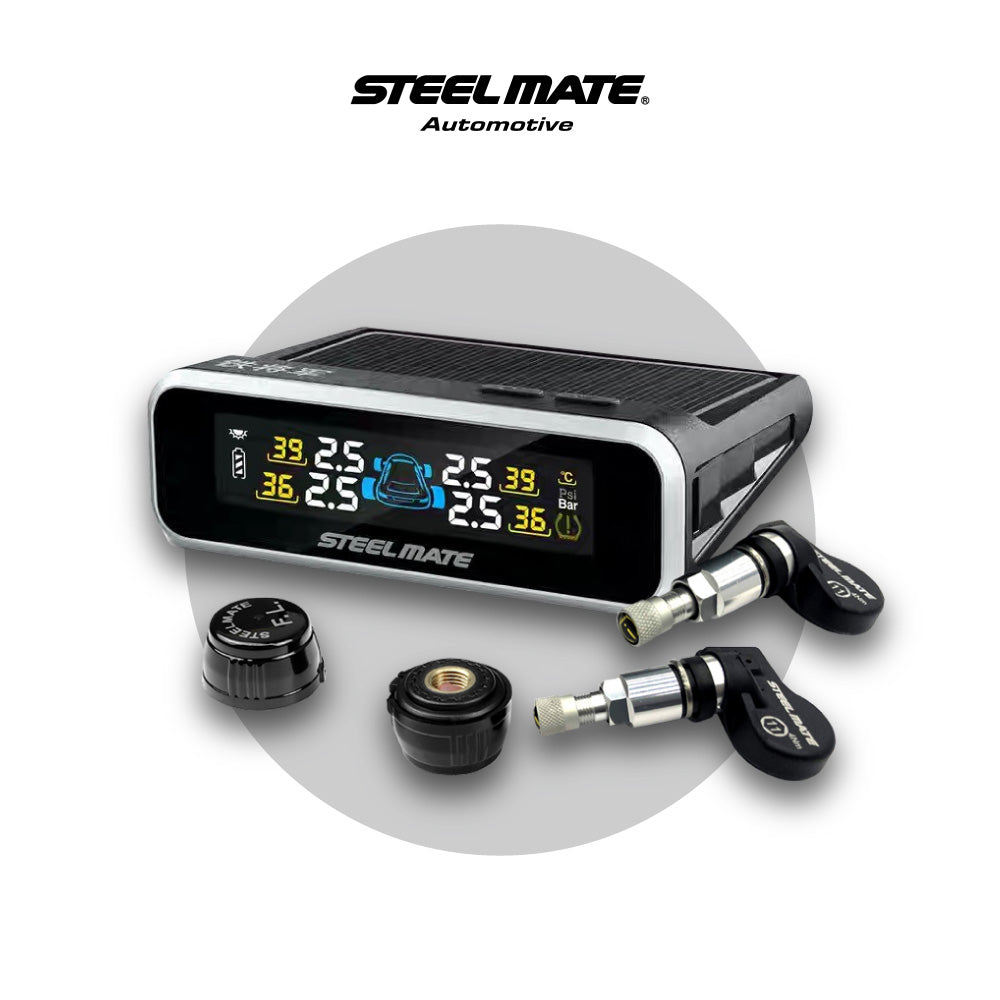 Steelmate Solar Powered TPMS
Variation:
S11 External Sensor
Always on-the-road? Let Steelmate protect you with their advanced Tyre Pressure Monitoring System (TPMS). Now you can monitor your tires' pressure smarter to avoid any mishaps such as overheating or even punctures! 

【Ready Stock + 1 Year Warranty from Dasher 】
【Simple Installation】self install 4 sensors in 10 minutes 
【High Accuracy Sensor】Fast detection on tire pressure leakage 
【Multi colour display】sufficient information provided on multi colour screen 
【Solar-powered】no external USB charging required 
【Pre-programmed sensors】no apps pairing is needed, fix and use immediately 
【Visual and audible warning】when tire pressure too high or too low 
【Support battery high-temperature protection】battery stop charging when temperature over 65℃ 

SPECIFICATIONS

S11 External Sensor:
Operating voltage: 2.0 - 3.6 V
Operating temperature: -20℃ - 80℃
Battery model: CR1632

MT11 Internal Sensor:
Operating voltage: 2.0 - 3.6V
Operating temperature: -30℃ - 105℃
Battery life: ≥5 years
Weight: 24.0g

Display:
Operating voltage: 2.6 - 3.6V
Built-in battery capacity: 500mAh
Operating temperature: -20℃ - 70℃
Charging temperature: -10℃ - 65℃


WHAT'S IN THE BOX 
4 x Sensor 
1 x Display Machine 
1 x Spanner 
1 x User Manual 

Very Very Satisfied!
Good seller!
Good product!