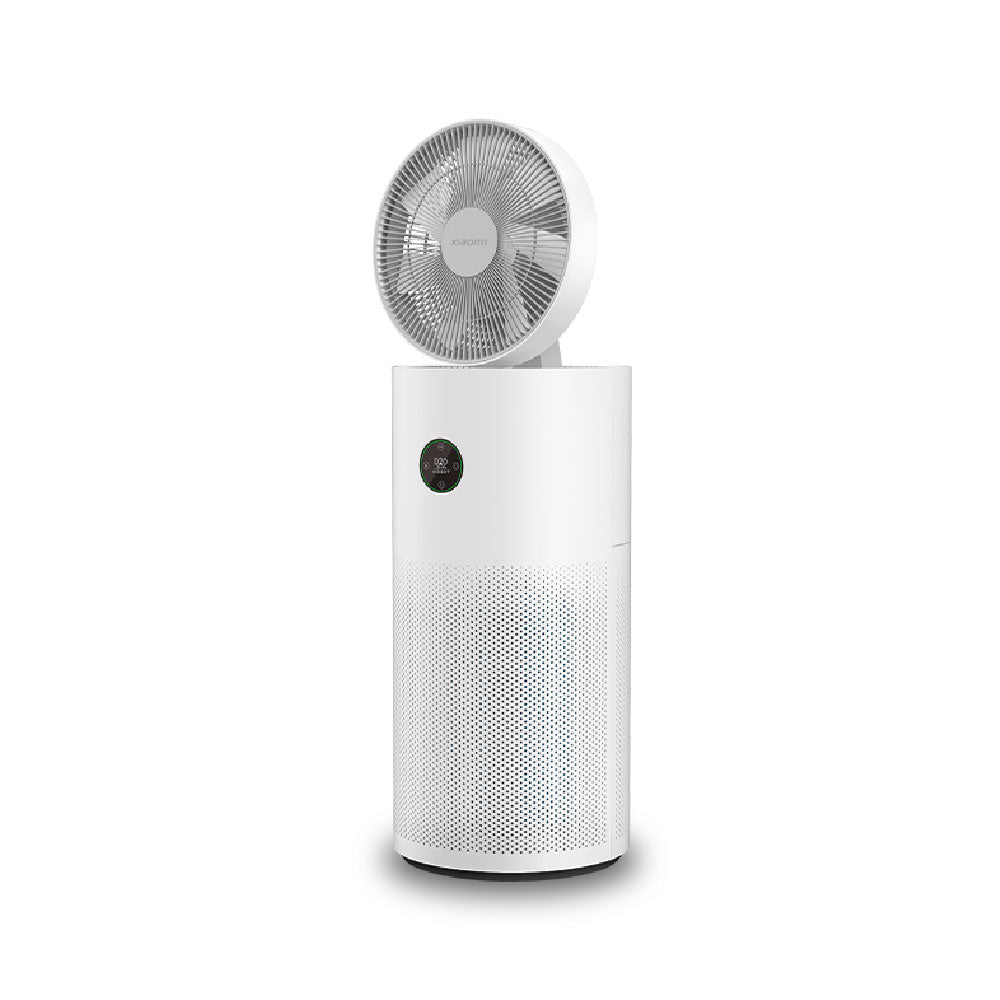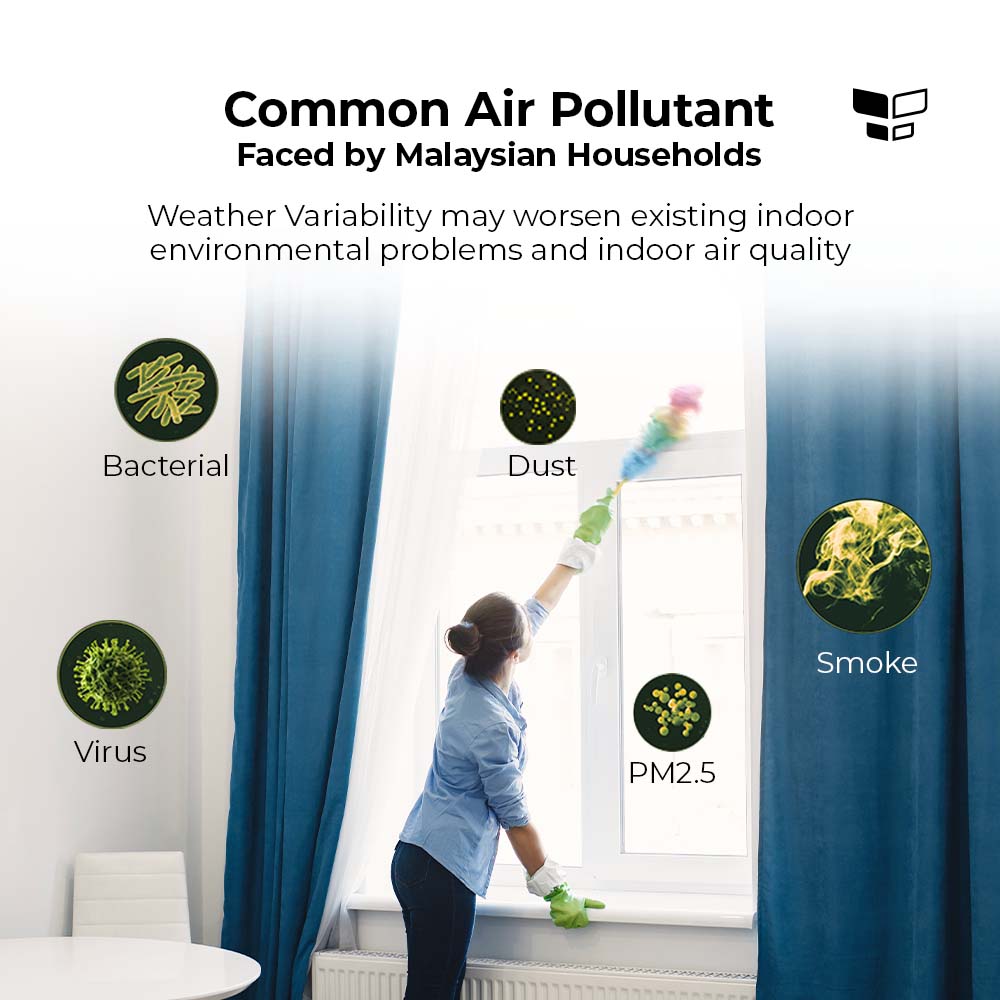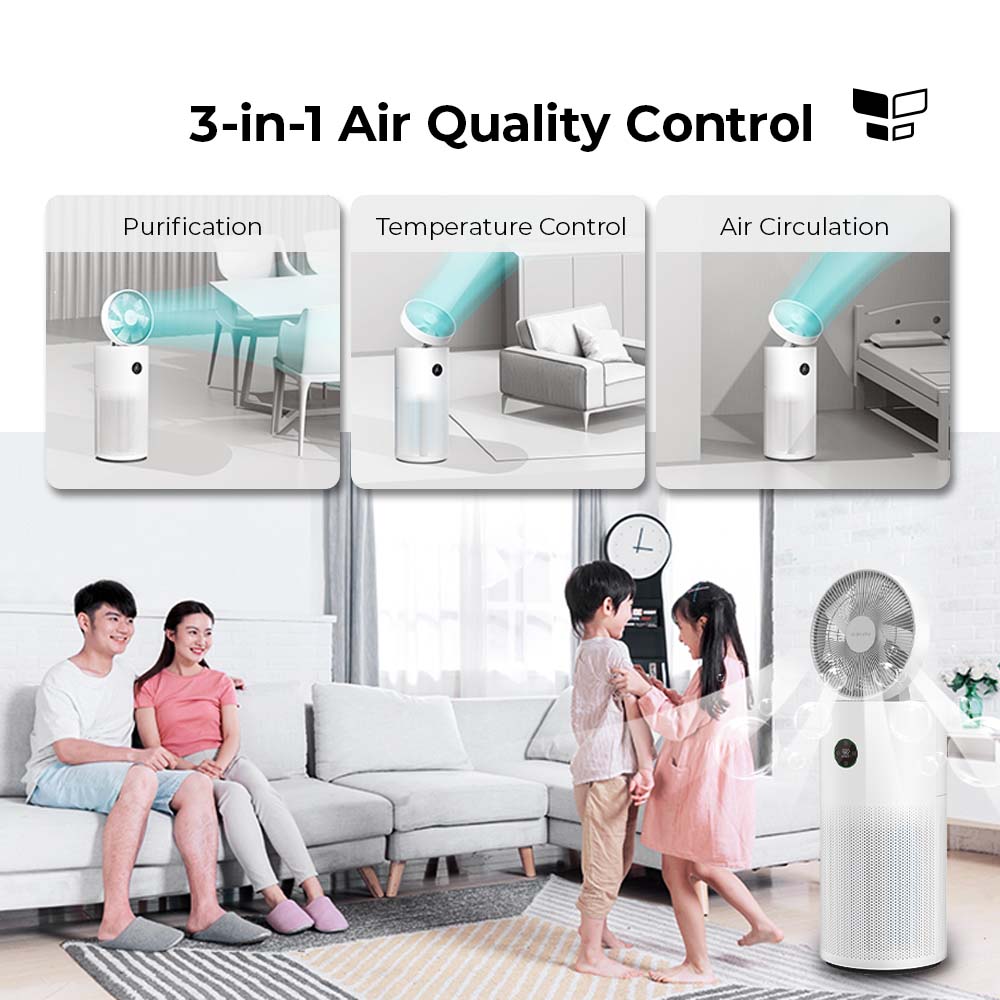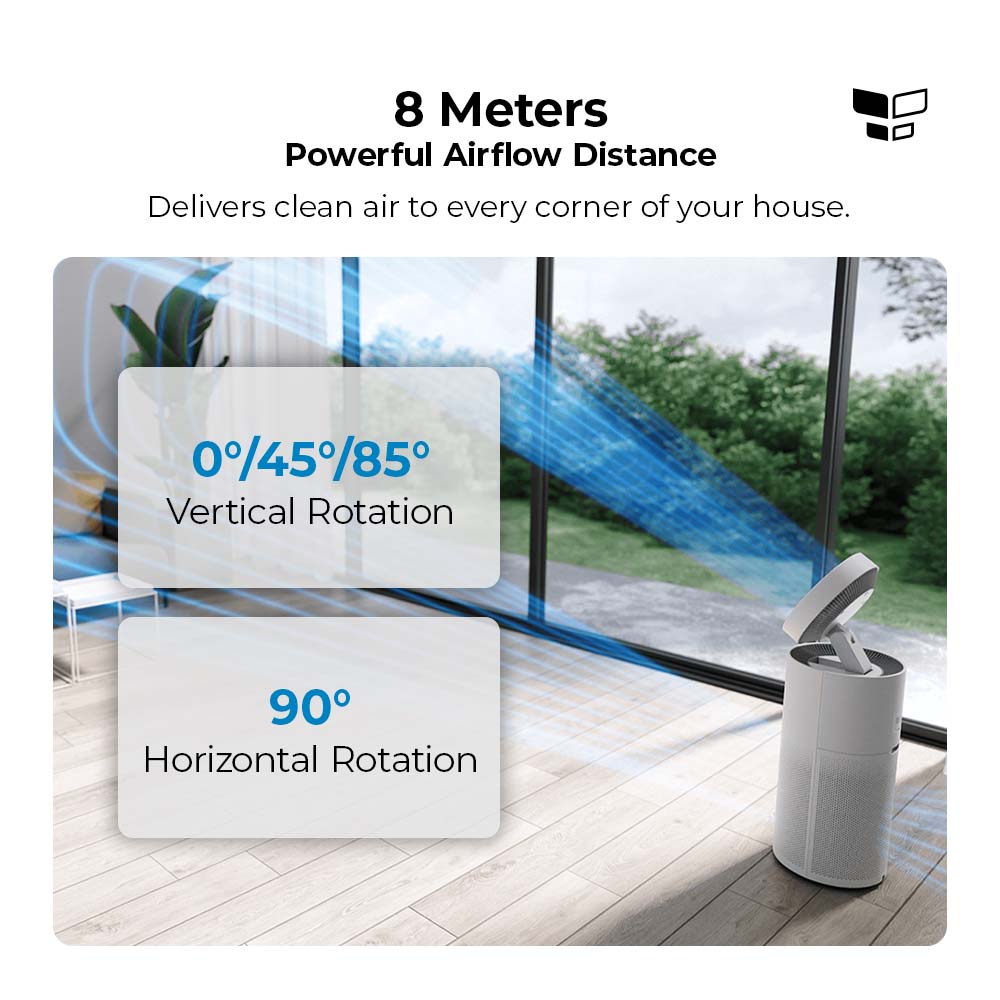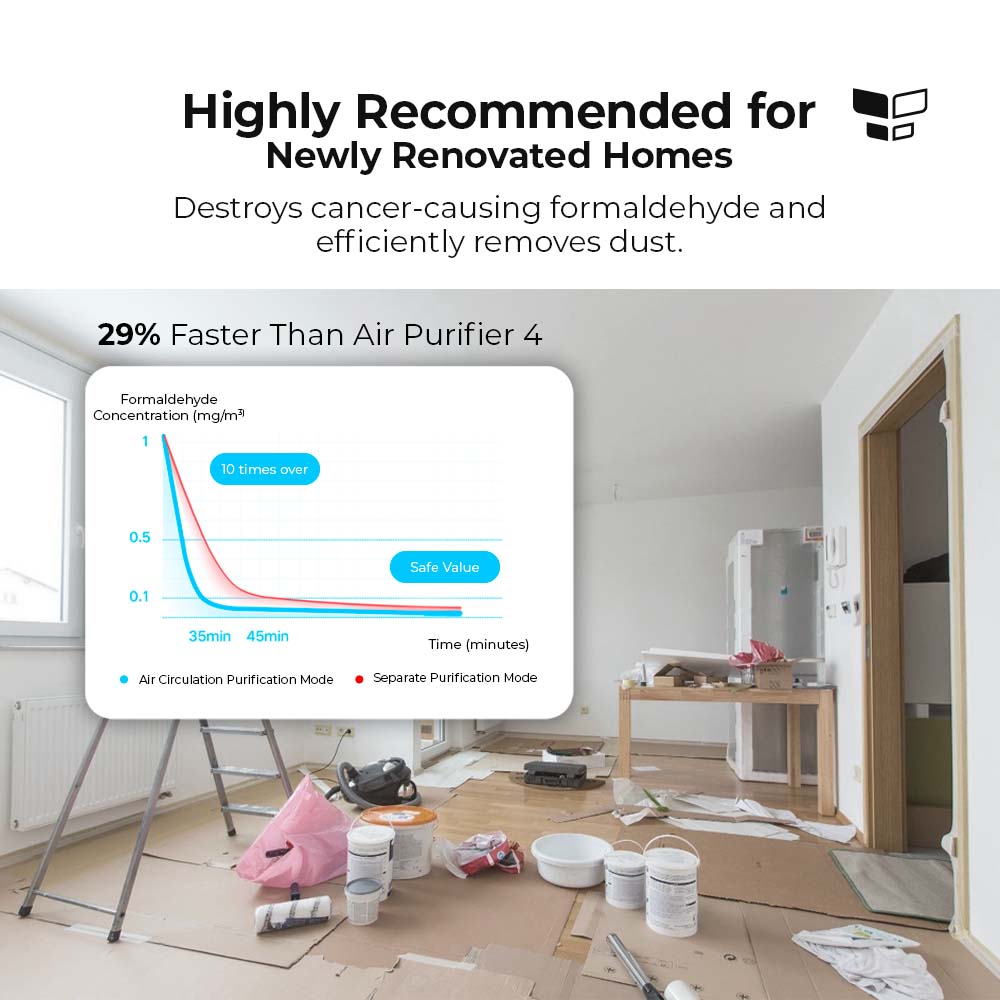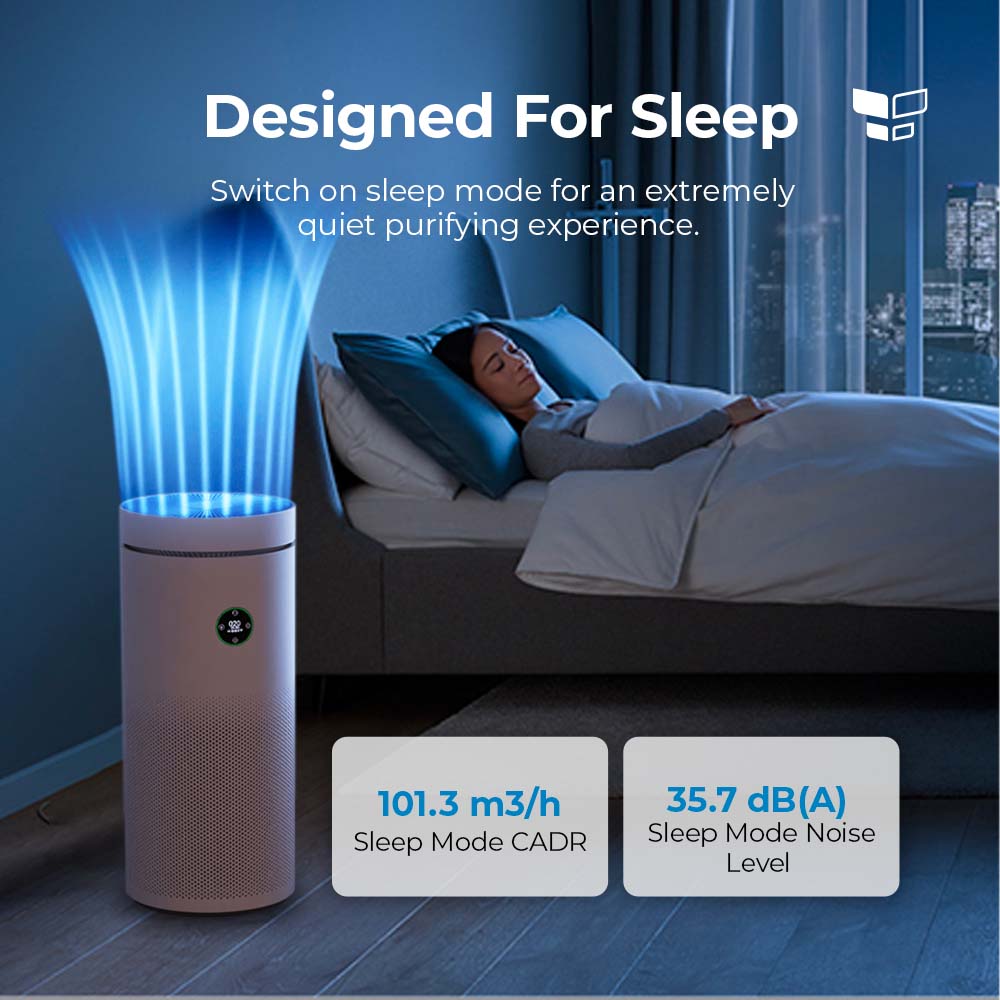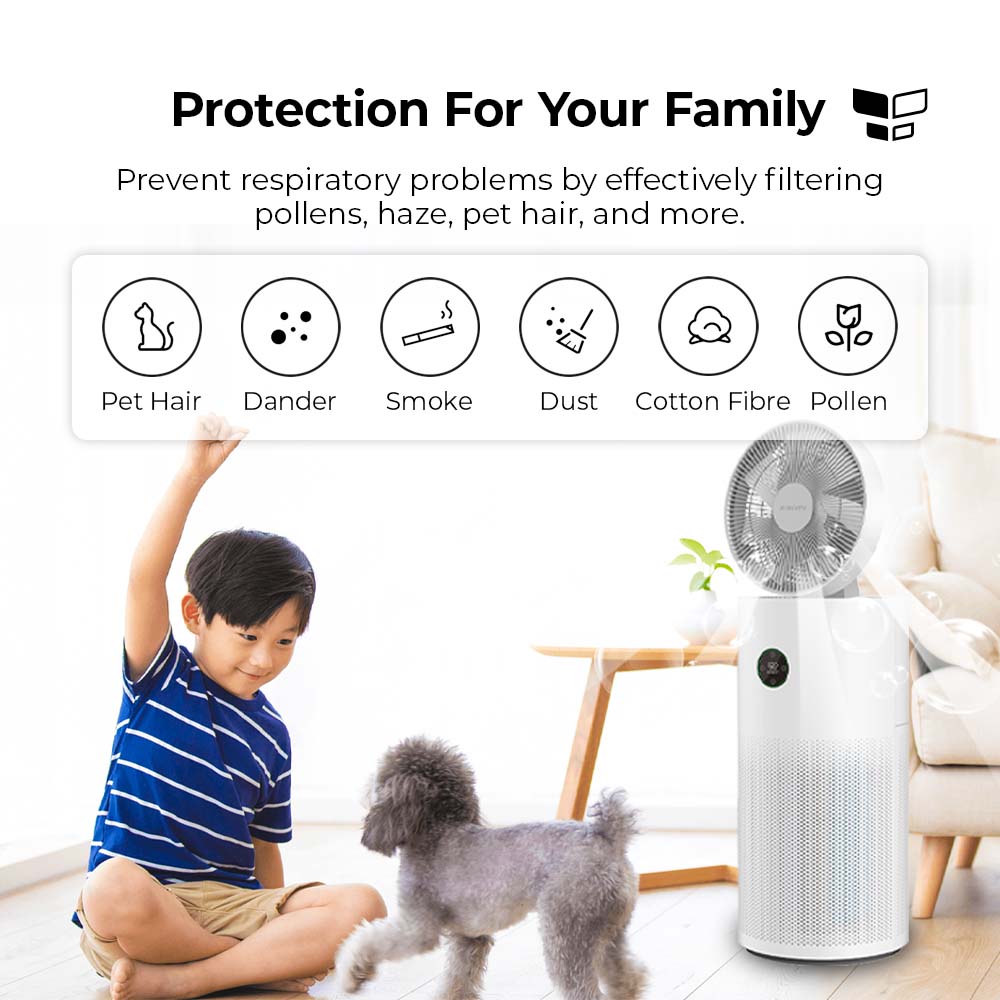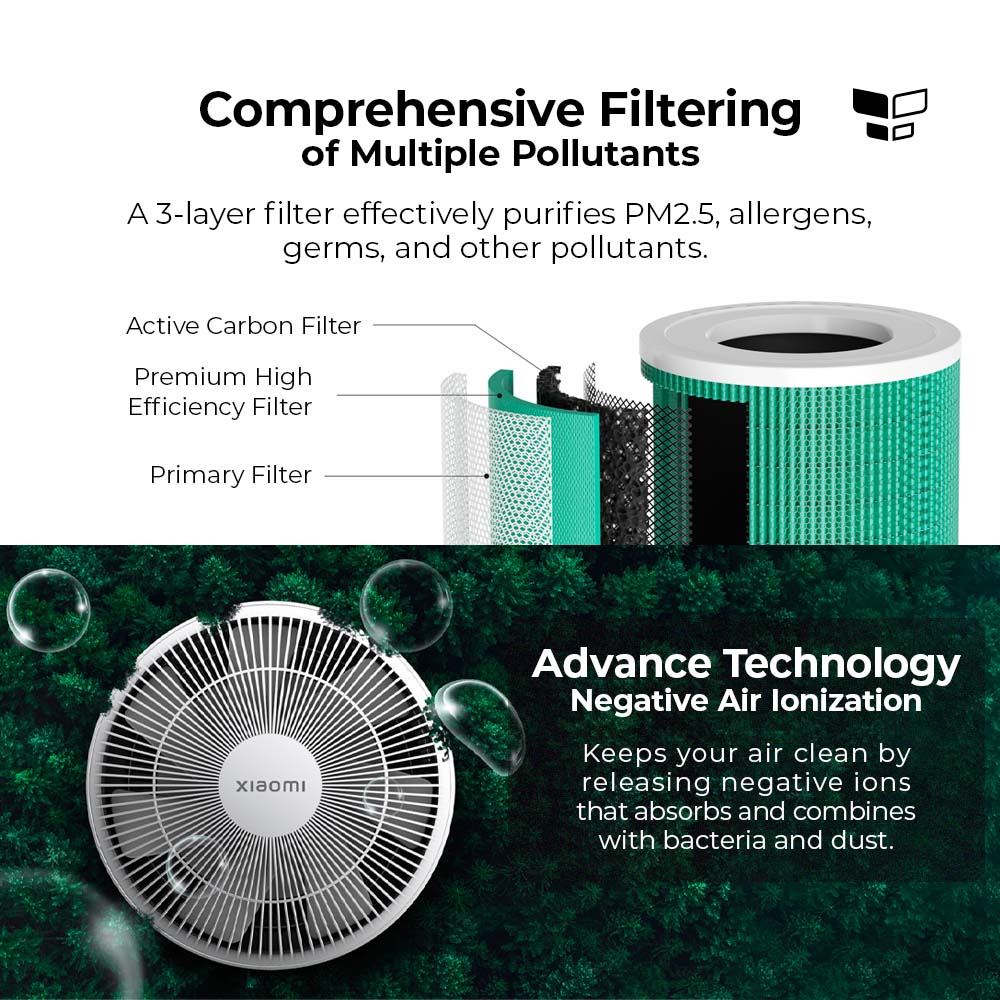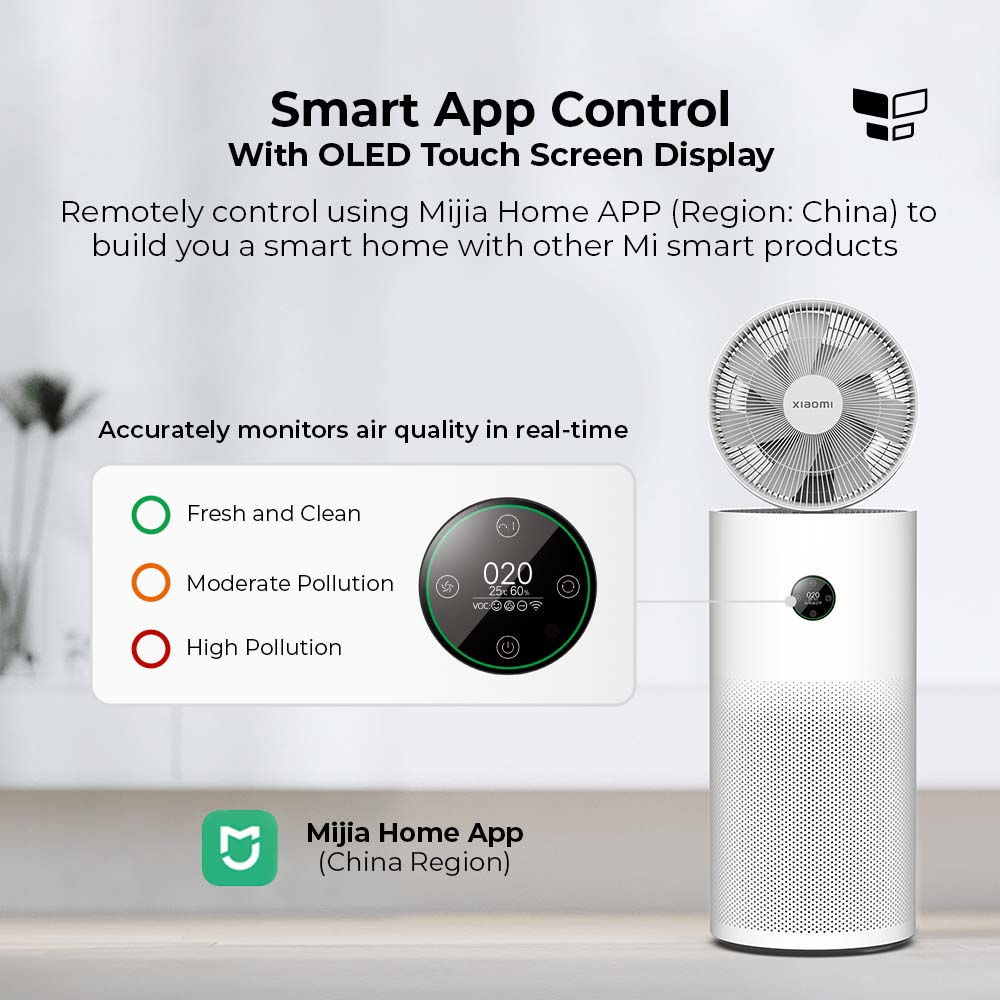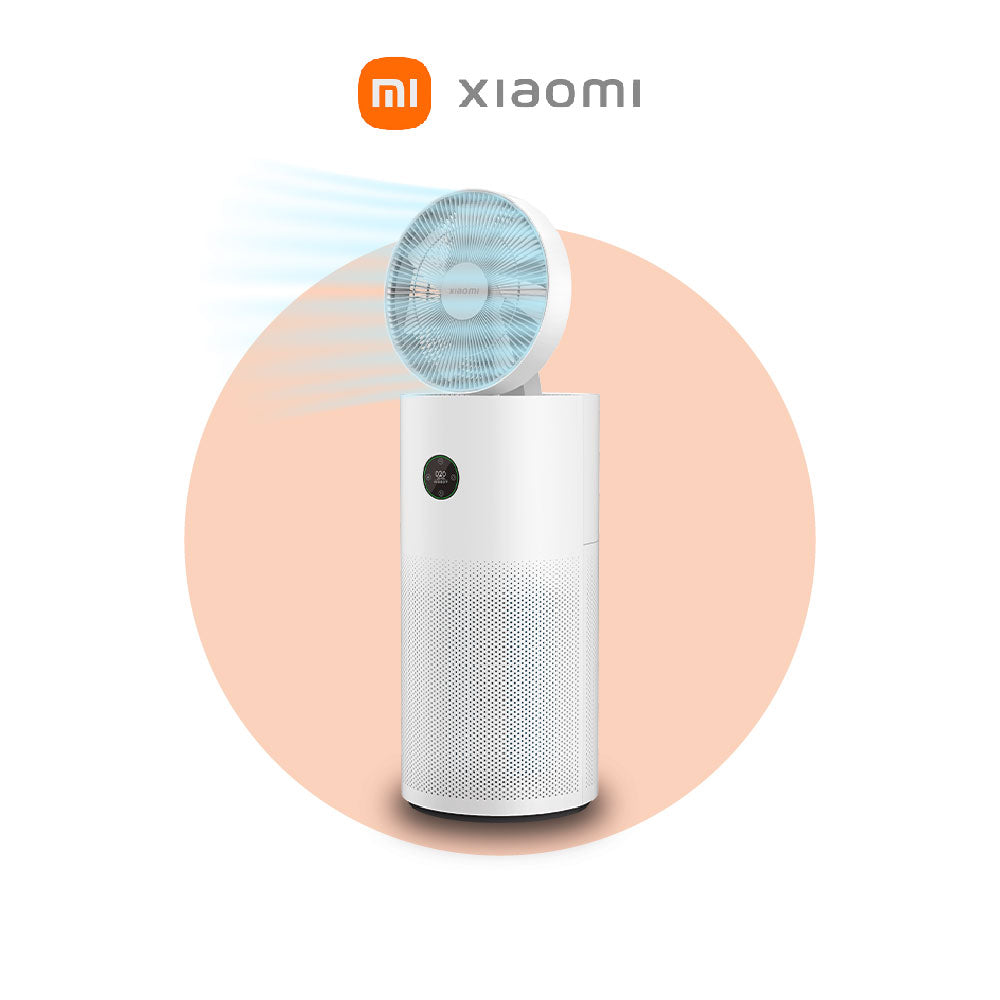 Xiaomi Smart Circulating Air Purifier
Most purifiers are actually relatively passive purification, and for indoor areas, the purification area and efficiency are limited. The reason is that the indoor air is not circulated. So, why do we need a Xiaomi Smart Circulating Air Purifier?
Read More below ⬇️⬇️

【2 in 1 Save Space Occupation】It purifies and cools the air at the same time so you and your loved ones can breathe cleaner air at home.
【Up to 8m Long-Distance Circulating Convection】Meet the rapid purification of 60 m2 small/medium room size in Malaysia.
【Highly Recommended for New Renovated House】29% faster accelerate and purify the formaldehyde disturbance in a larger area compare to previous purifier 4 version.
【Designed for Sleep】Provide you with the perfect environment for a night of sound sleep.
【Multi-angle Circulation】Support 0°/45°/85° three-speed head-up, and a maximum 90° head shaking, make wall-to-wall airflow fills the room with purified air.
【OLED Display】Accurately monitors air quality in real-time. Provides intuitive touch operations too.
【Smart Control】Remotely control using Mijia Home APP (Region: China) to build you a smart home with other Mi smart products.
【Safety Features For Kids】When approaching the danger zone, there will be a voice reminder and the fan head automatically stops rotating to avoid accidents happen.
Brand: Xiaomi
Model Name: Xiaomi Smart Circulating Air Purifier
Product Dimensions: 32 x 32 x 73.2 cm
Weight: approx. 10 kg
Rated Voltage: 100-240V
Rated Power: 50 W
Wi-Fi Module: 802.11b/g/n 2.4Ghz
Recommended Effective Area: Up to 60m²
CADR (Clean Air Delivery Rate): 510m³/h PM CADR
Smart Control: Mijia Home App (Region: China)
1 x Xiaomi Smart Circulating Air Purifier
1 x Power Cord
1 x Filter
1 x User Guide (Chinese)