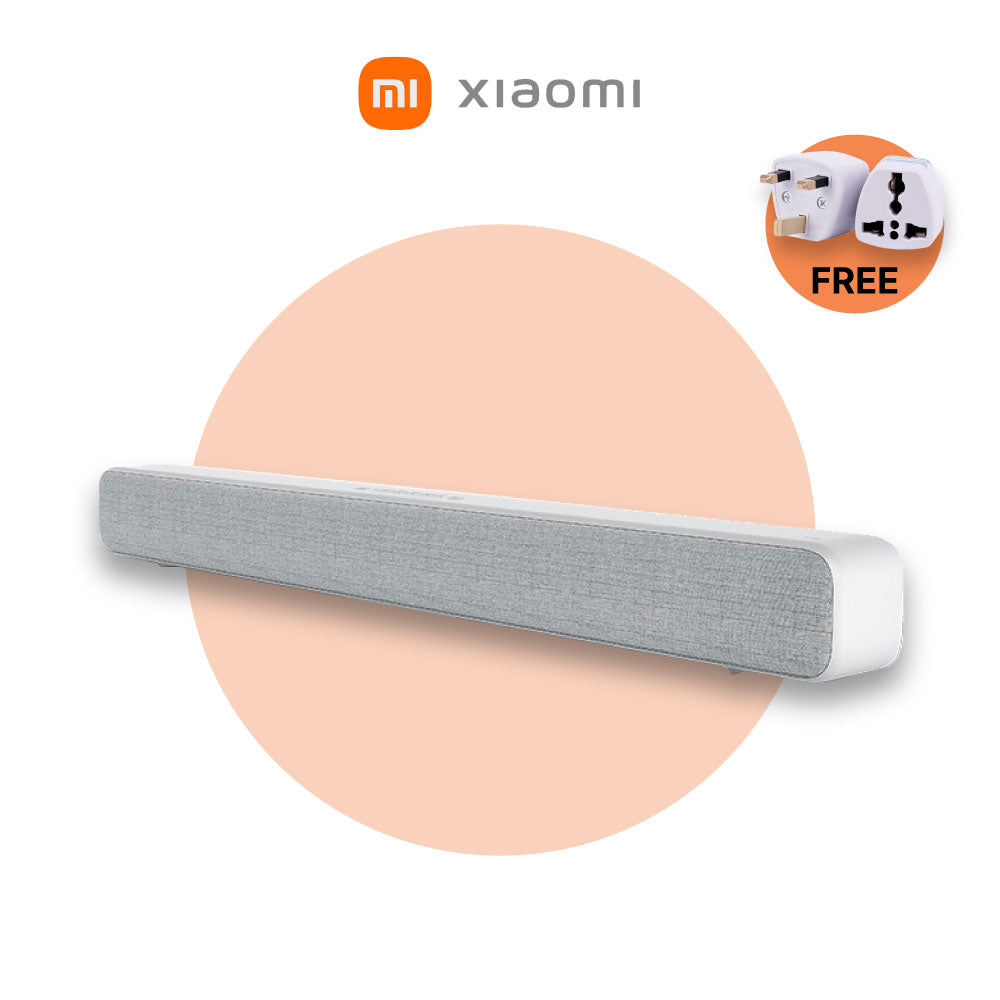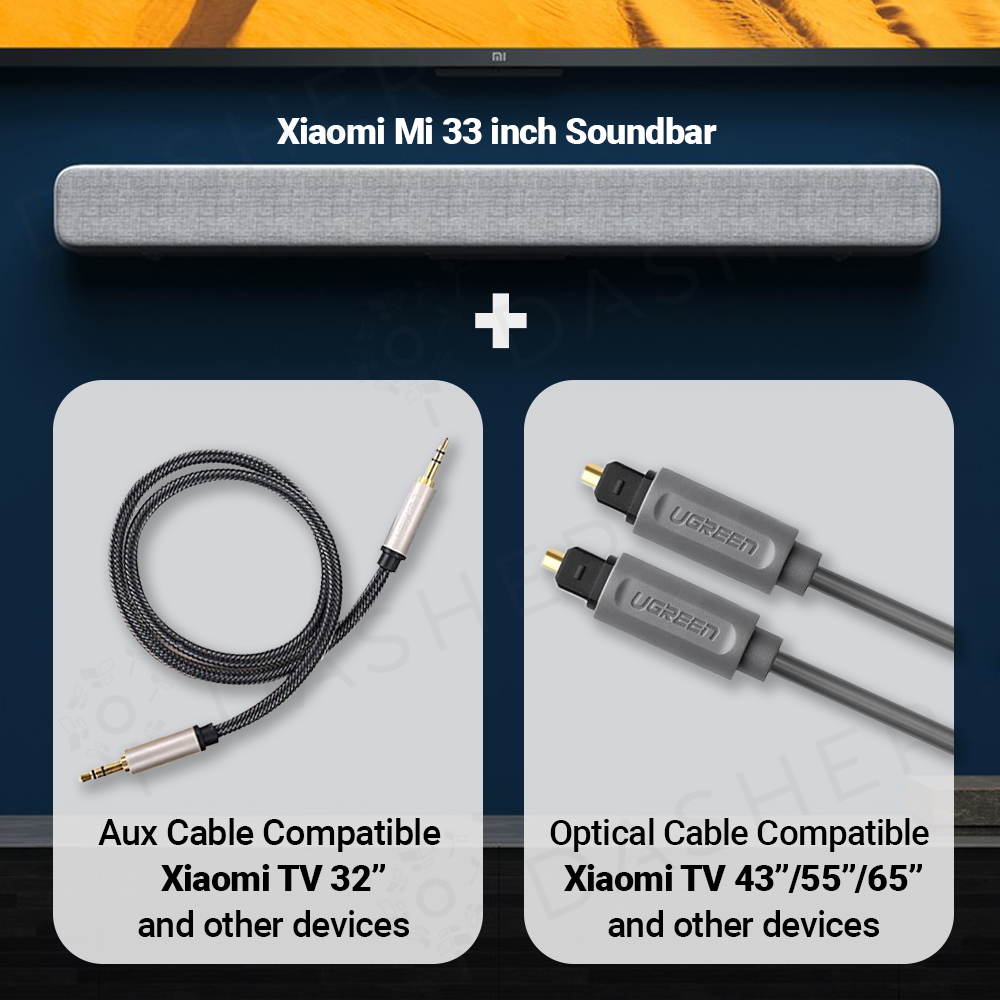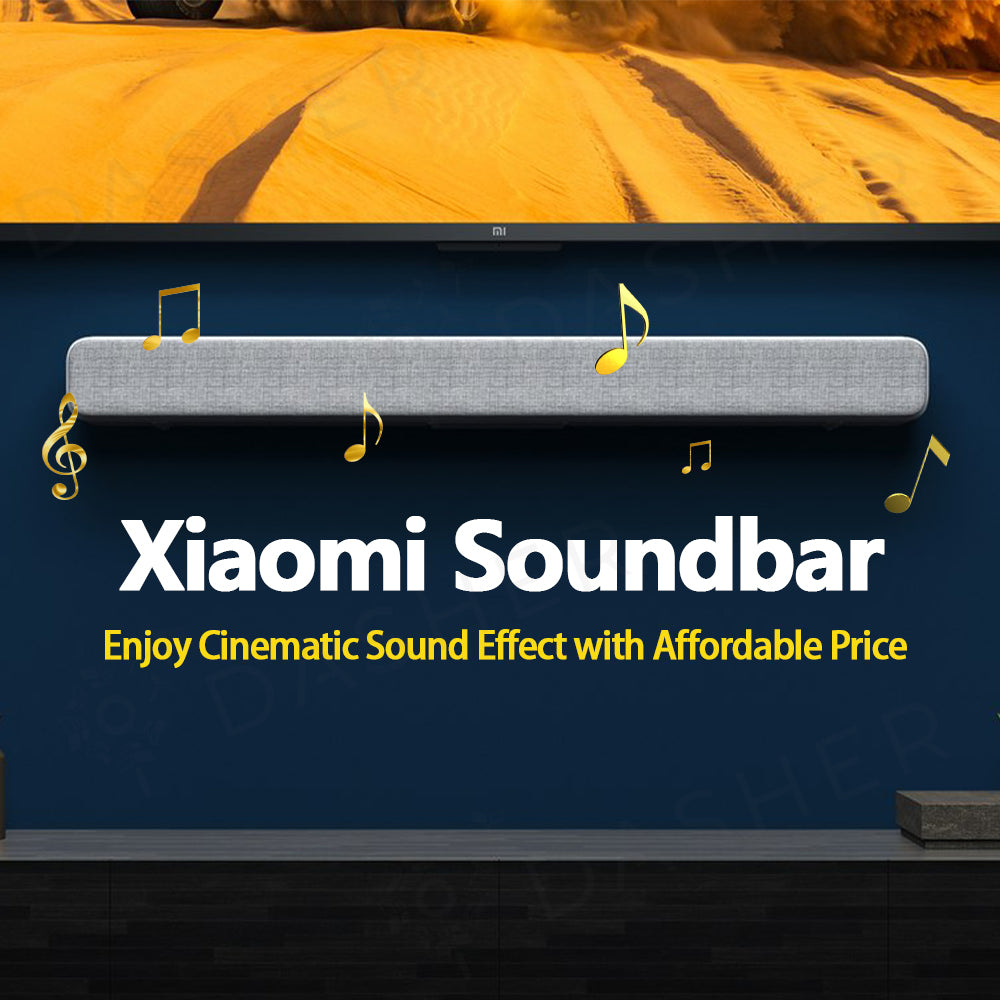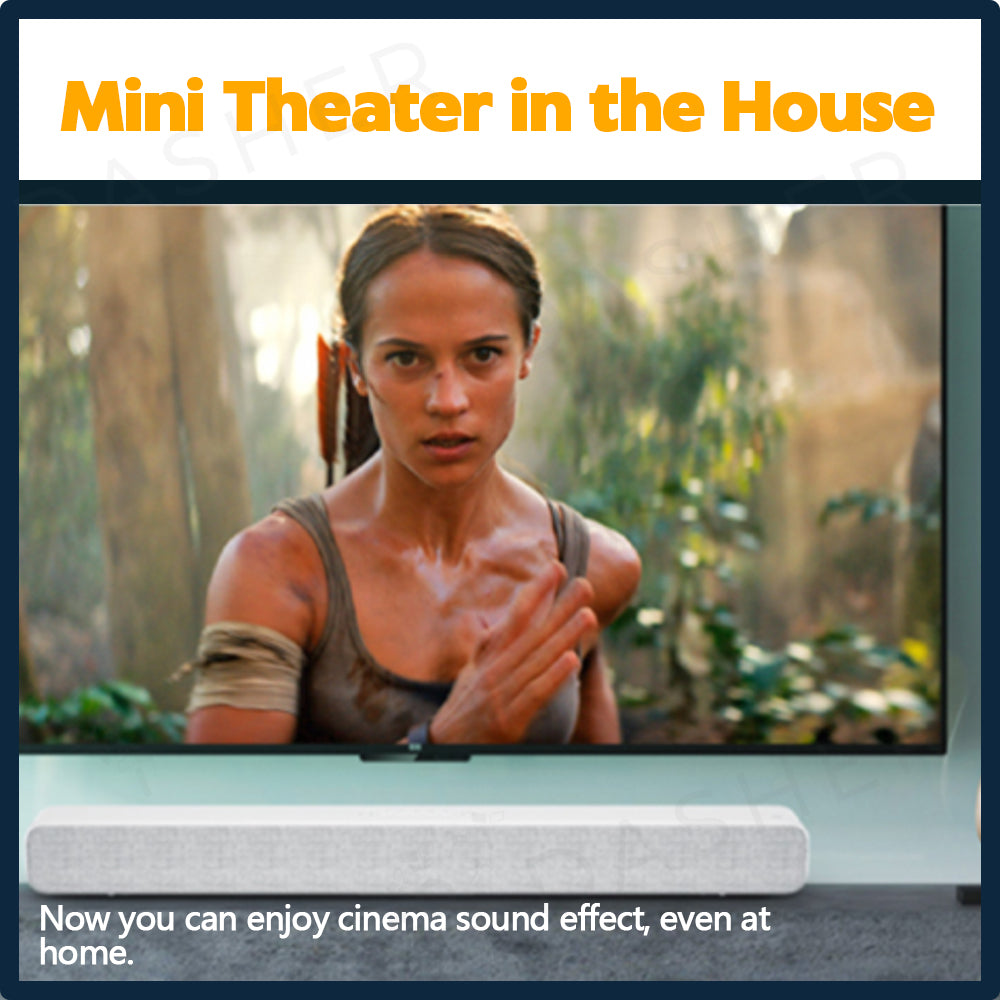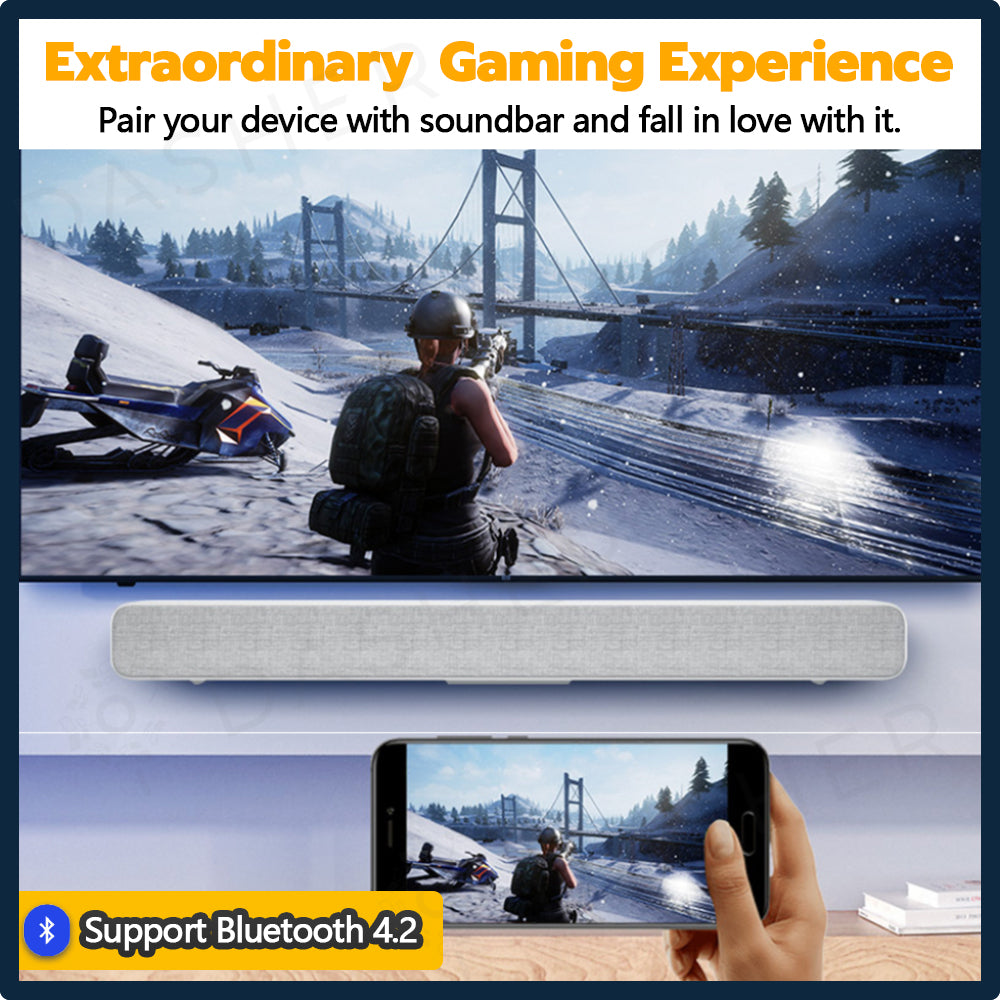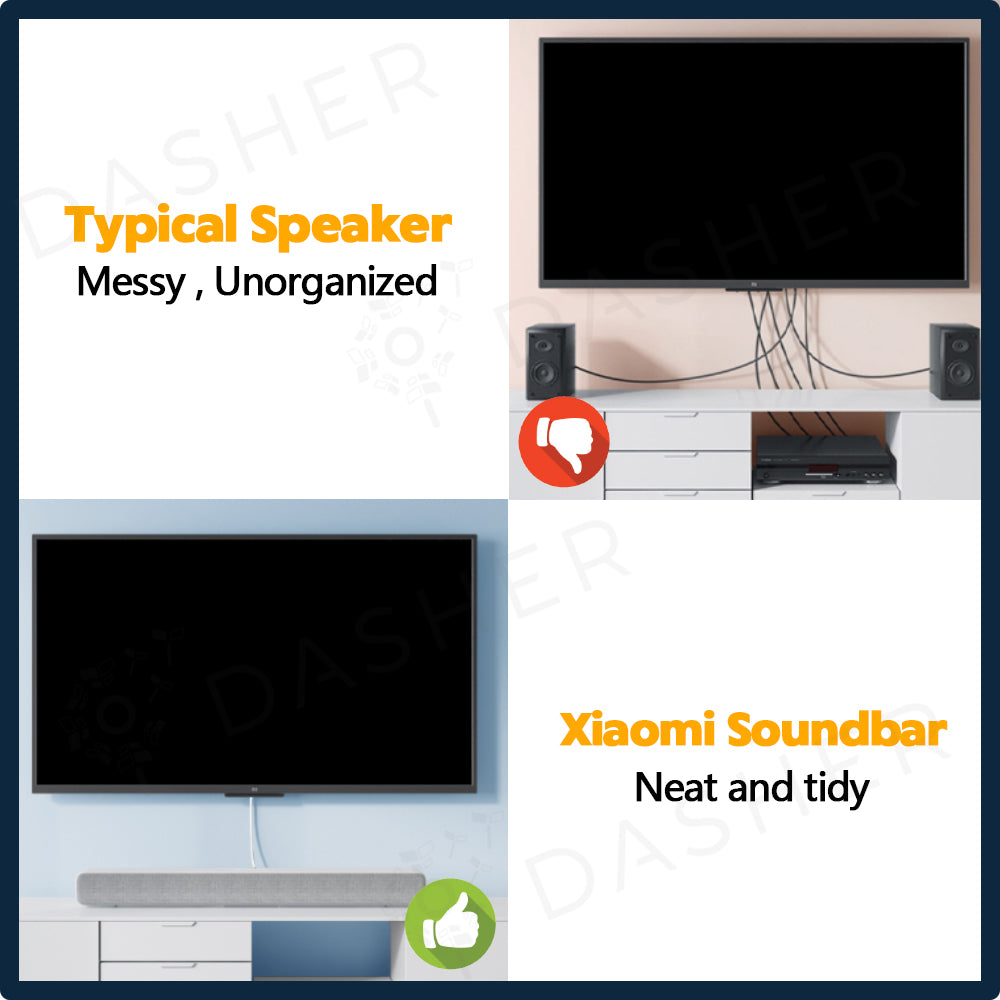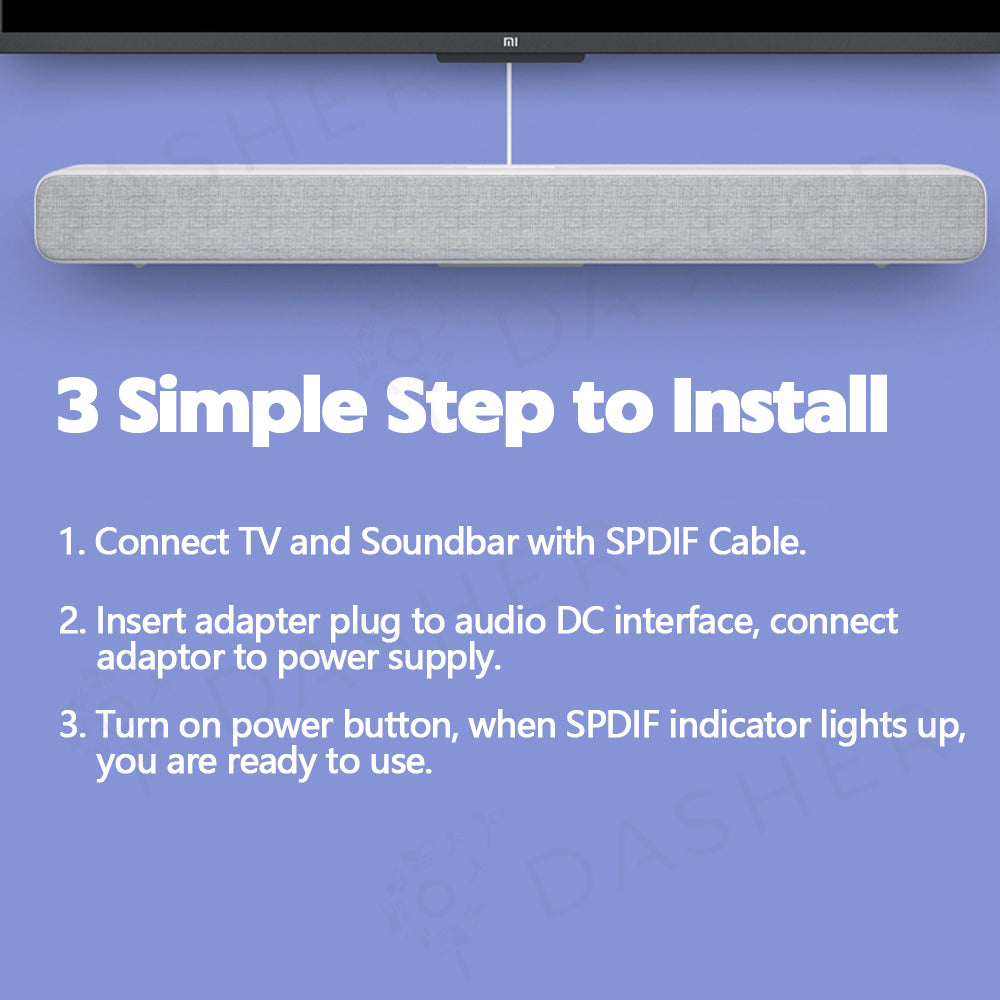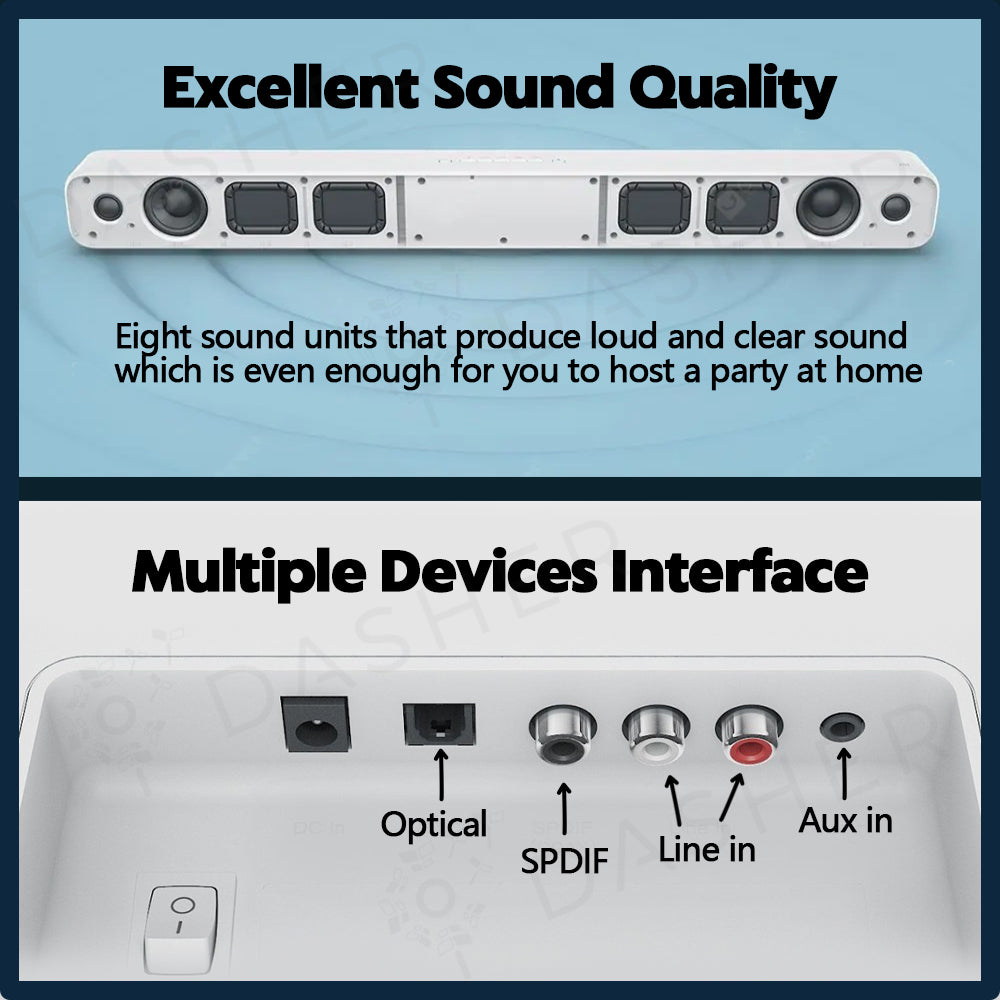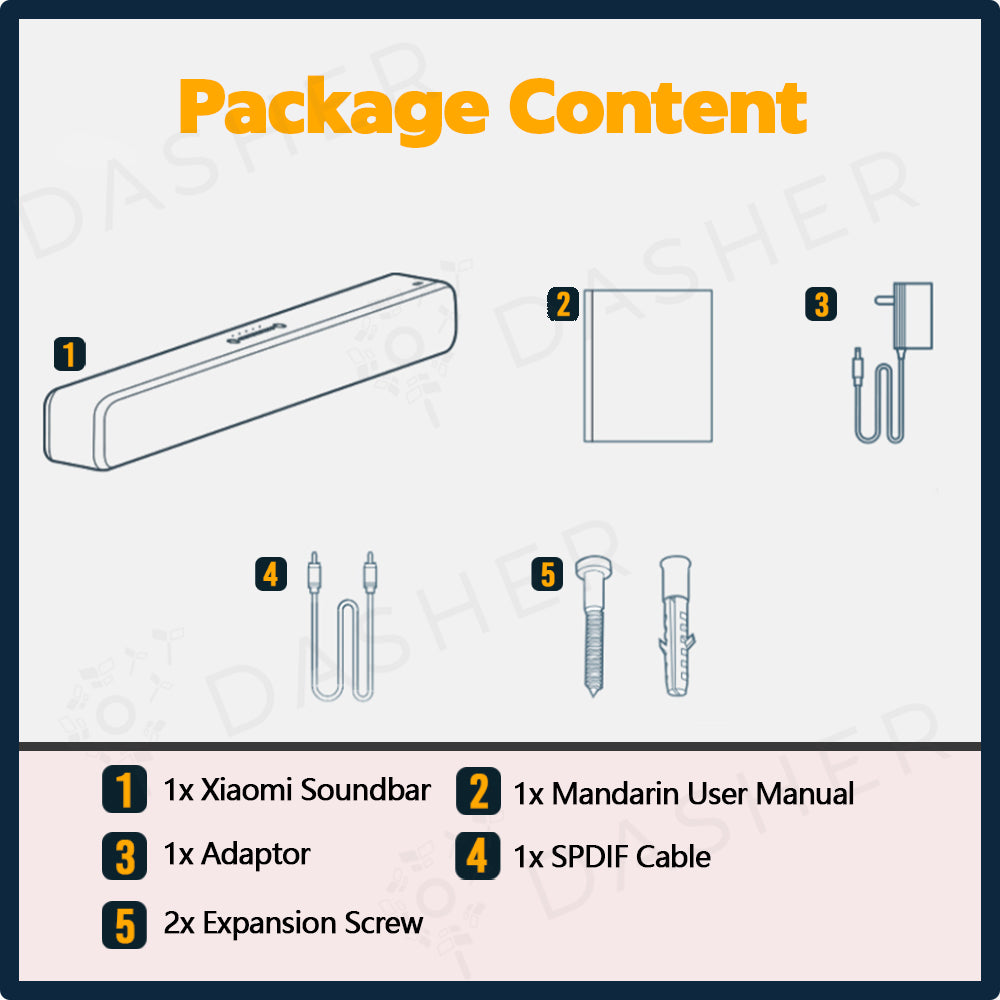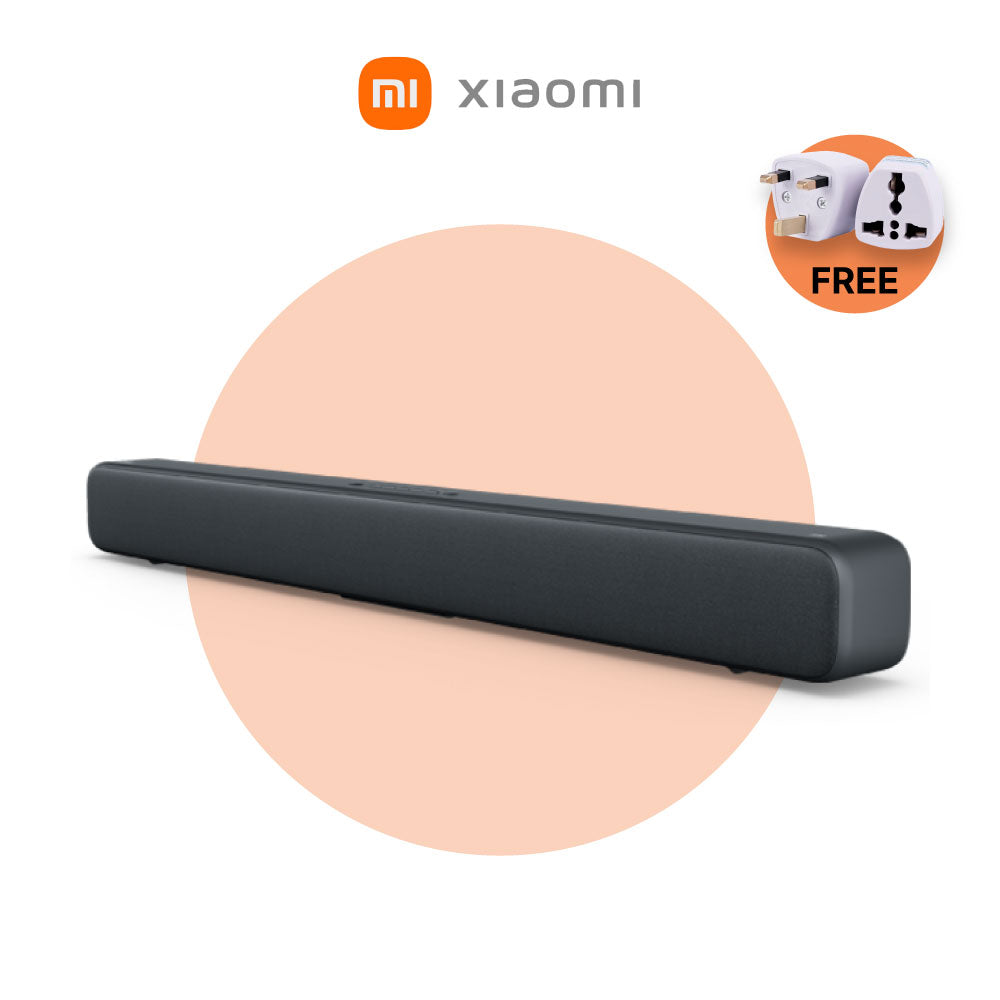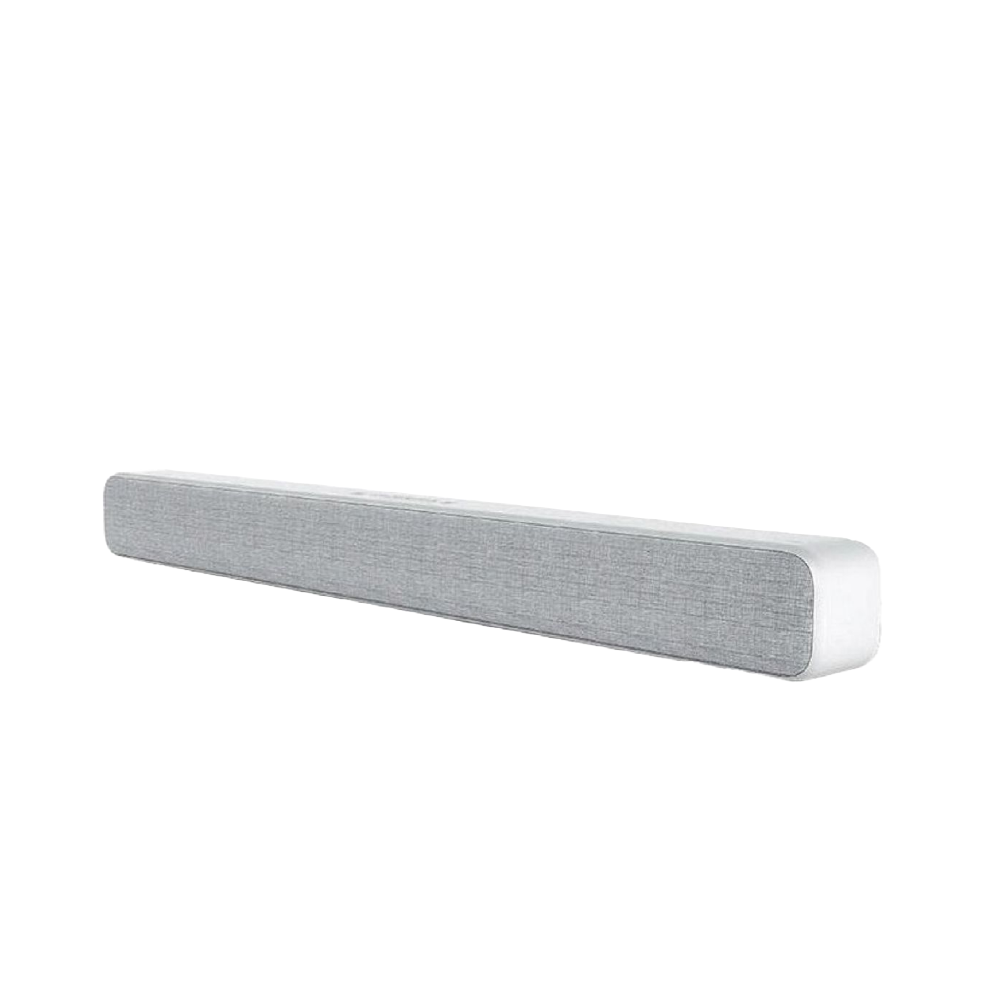 Xiaomi Soundbar Bluetooth Theater
HIGHLIGHTS
【Ready Stock + 1 Year warranty】Ship from Selangor, Malaysia
【Excellent Sound Quality】Eight sound units that produce loud and clear sound
【Multiple Devices Interface】Easy Connection and suitable for different Brand of TV
【Support Blutoooth 4.2】Connect your device with smart phone and enjoy ~
【Mini Theater in the house】Enjoy cinematic sound effect even at home
【Two Way Installation】Wall or seat mounting that suits your home deco
【Minimalist Clean Design】Stylish Fabric Material Design

SPECIFICATIONS
Brand: Xiaomi
Subwoofer: N.A.
Audio Inputs: 1 Aux, 1 Line in, 1 SPDIF, 1 Optical
HDMI Input: -
HDMI Output (Audio Return Channel): -
Frequency response range: 50Hz - 25000Hz ( -10dB )
Rated impedance: 6 ohm
Frequency Response: 50Hz to 25000Hz
2.5" Woofer : 2x medium bass, 4x Passive radiator - bass, 2x 20-Core dome - treble Supports: Bluetooth 4.2
Connection: Wireless
Soundbar Weight: 1.92kg

WHAT'S IN THE BOX
Standard Package:
1 x Xiaomi Soundbar (Black/White)
1 x 3 Pin Plug (FREE)
1 x Chinese User Manual
1 x Adapter
1 x SPDIF Cable
2 x Expansion Screw

Add on Package:
1 x Xiaomi Soundbar (Black/White)
1 x 3 Pin Plug(FREE)
1 x Chinese User Manual
1 x Adapter
1 x SPDIF Cable
2 x Expansion Screw
1 x Ugreen Cable (Aux/Optical)
Superb
👍🏻Crisp and clear sound
👍🏻Bass sound not bad
👍🏻sleek design
👍🏻Reasonable price. Quality = Price.
👎🏾 Wish it has its own remote control. Overall. 😎 awesome👏
Thanks for the 5 stars review! I bought one too, would be nice if have remote, so no need to get up and switch to other input (to bluetooth) every time hahaha . But despite that, for the price its extremely worth it for the sound quality — Xavier
I should go for subwoofer next time

Buy on Jun 25th and received on Jun 27th. The sound just nice. It suit the price.
Dasher lover

The best speaker I ever bought. Very clear and powerful. First time recommend in shopee. Immediately recommended to my family and friends. Love all the Xiaomi small electronics.
Product very quality

Product very quality no damage, seller respon very fast, helping and friendly. Sound and bass high quality compare to other brand and cheapest product..thanks