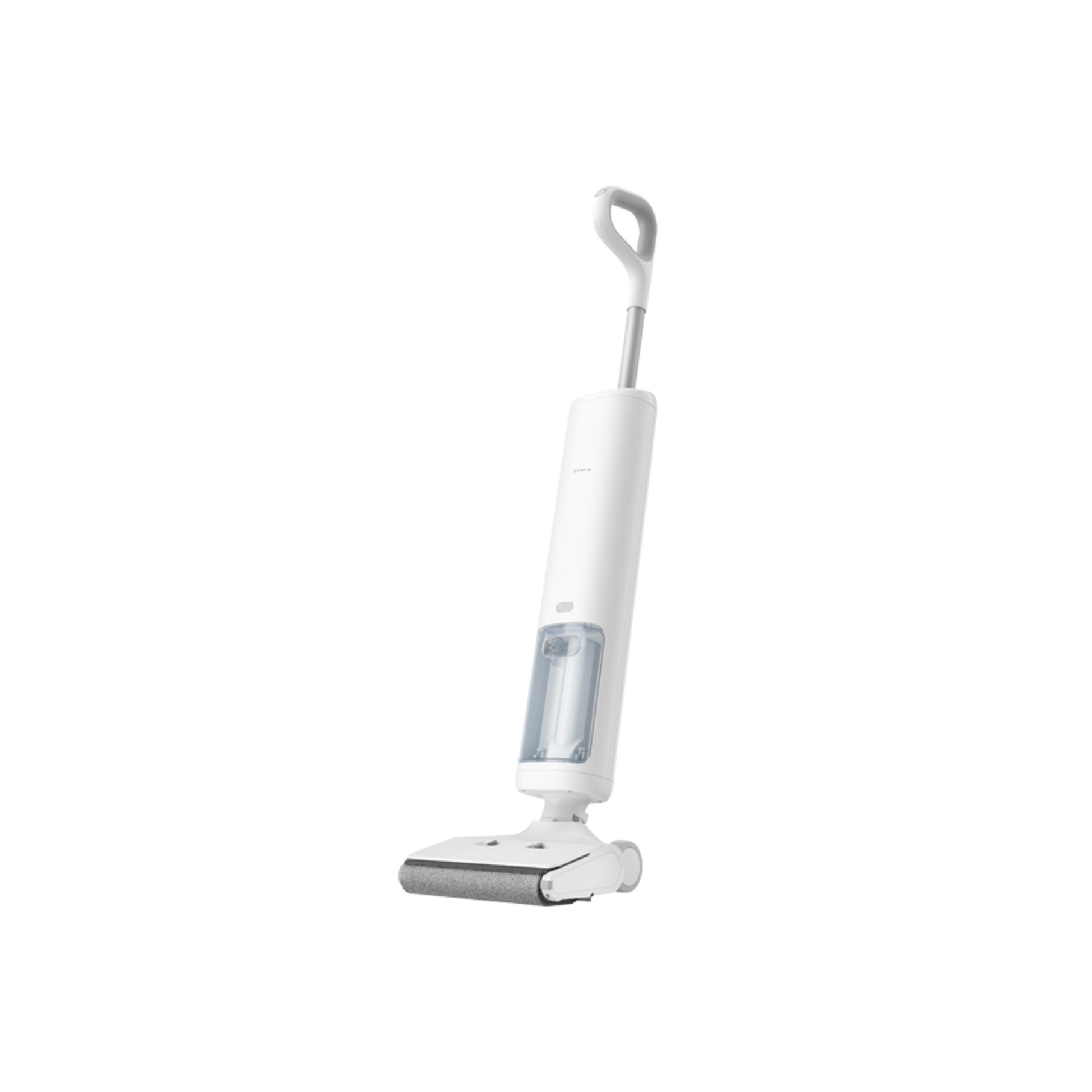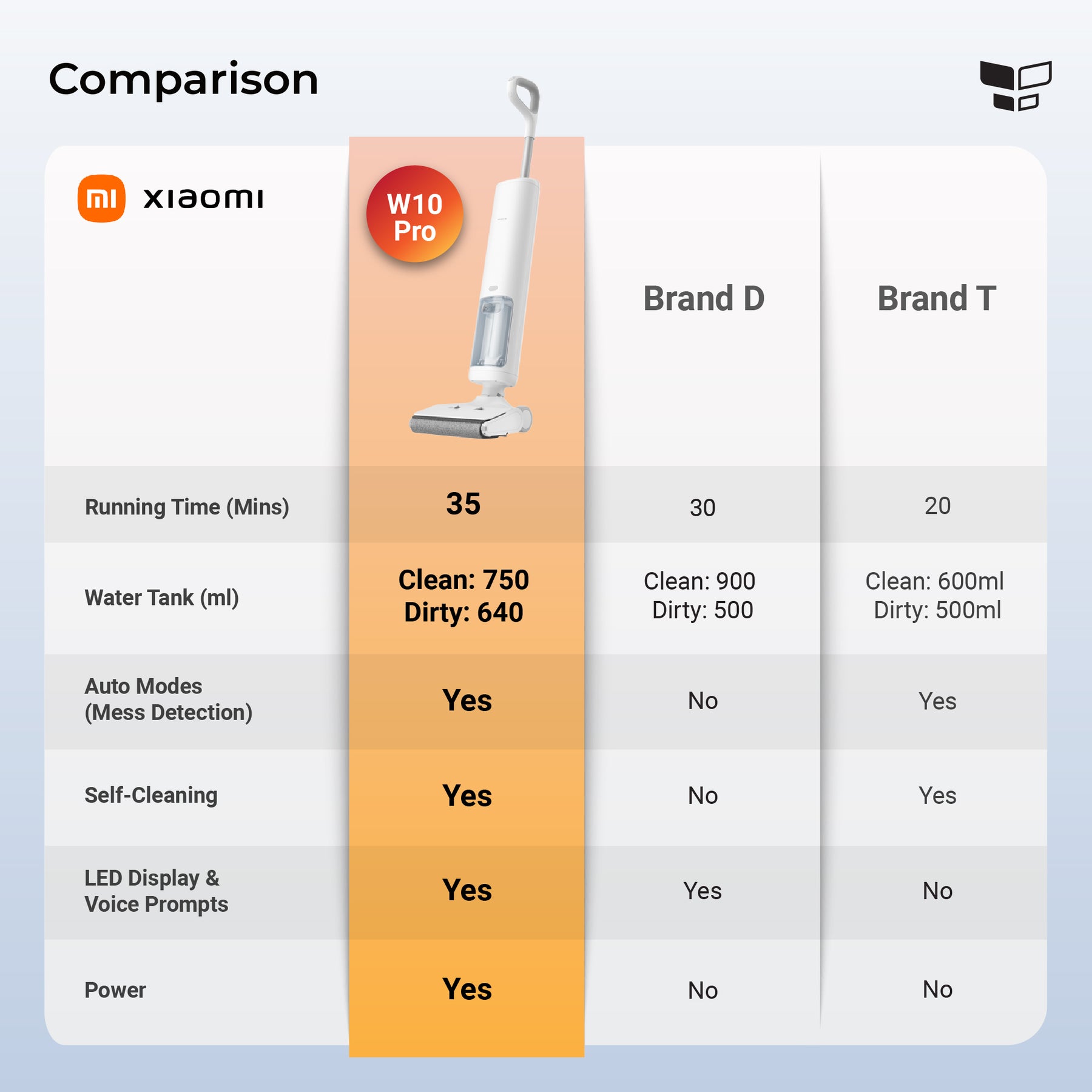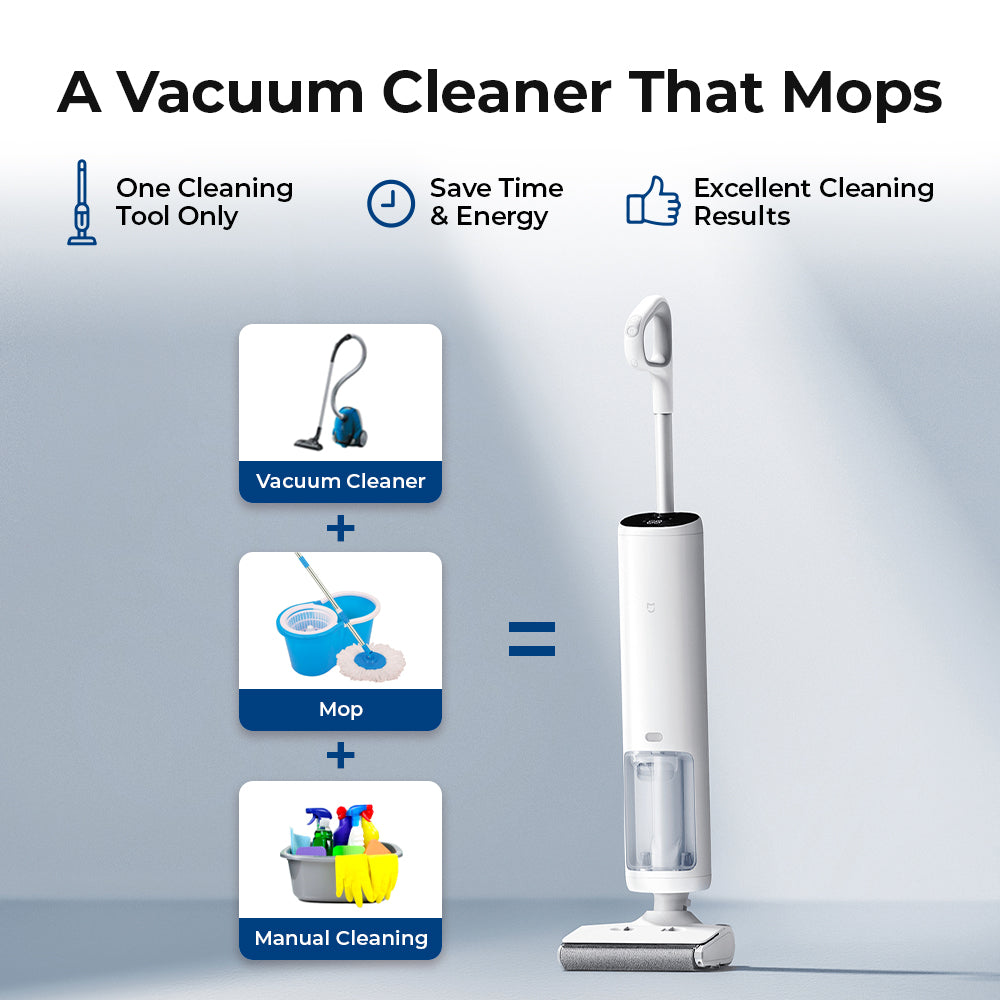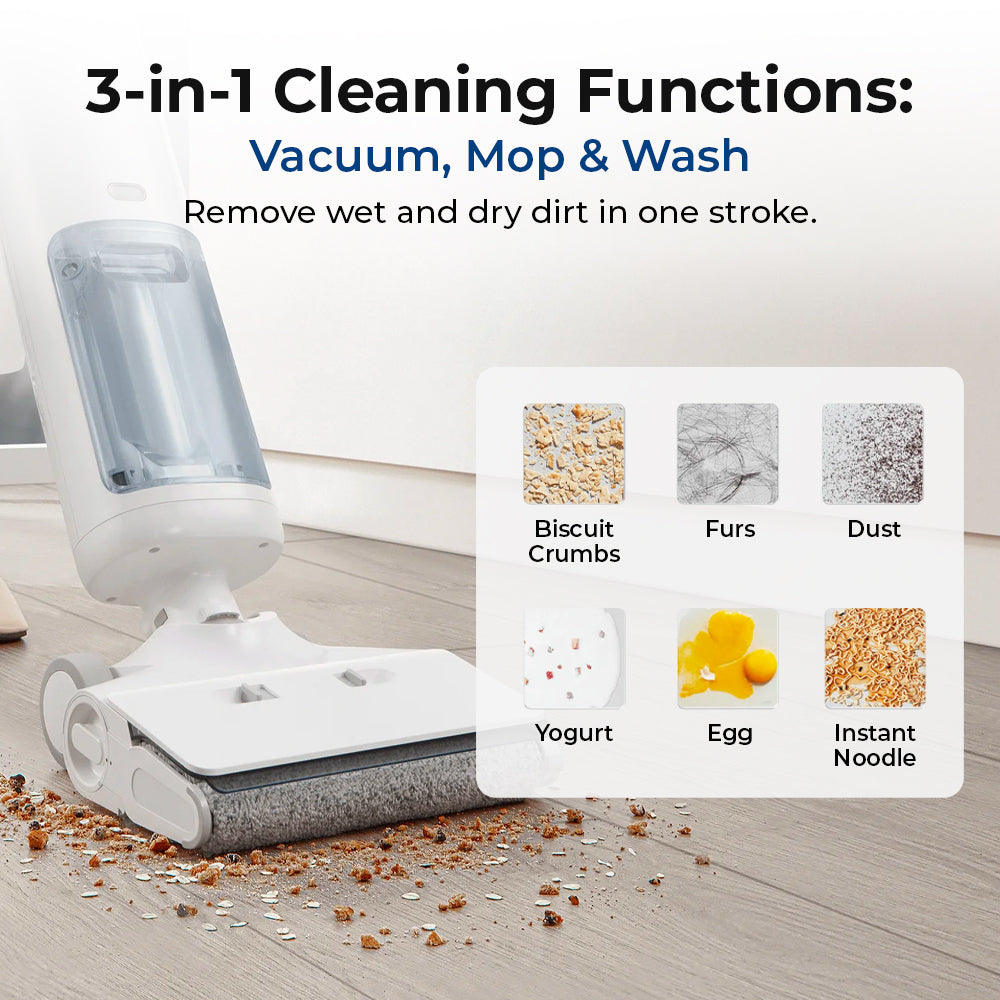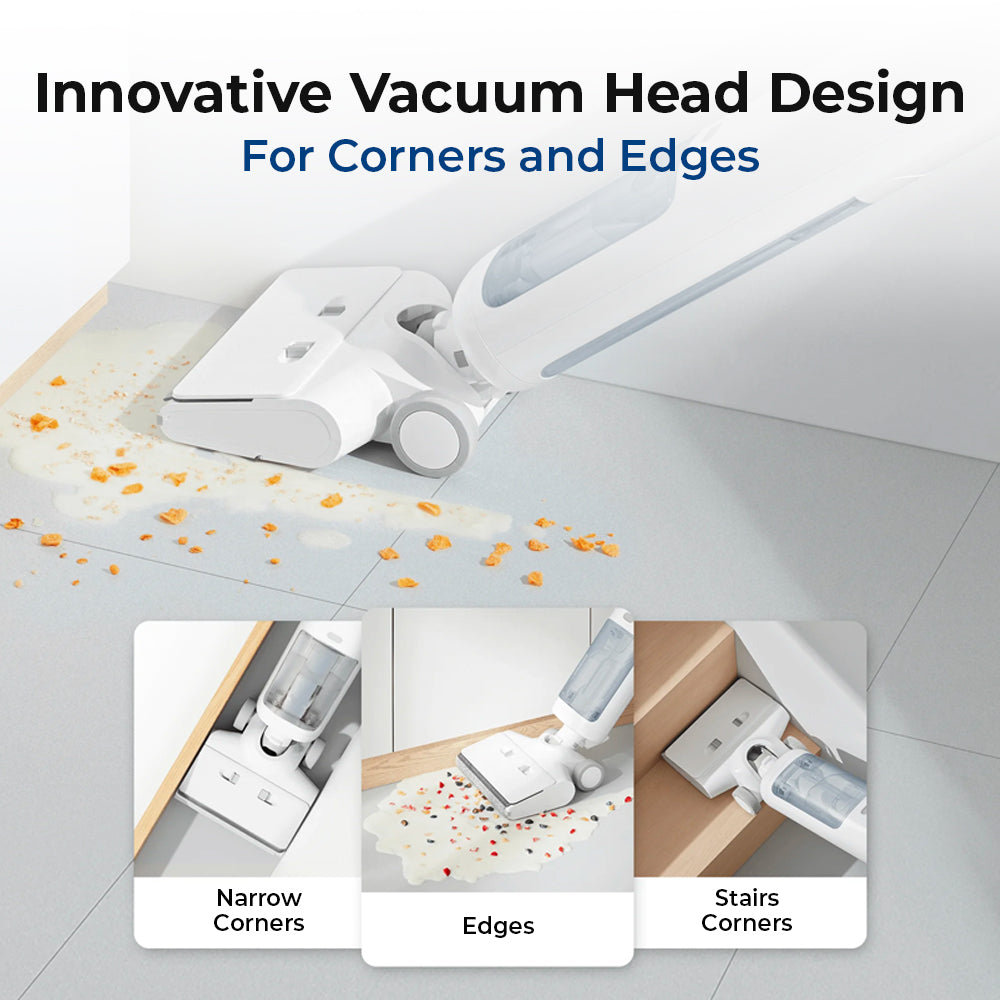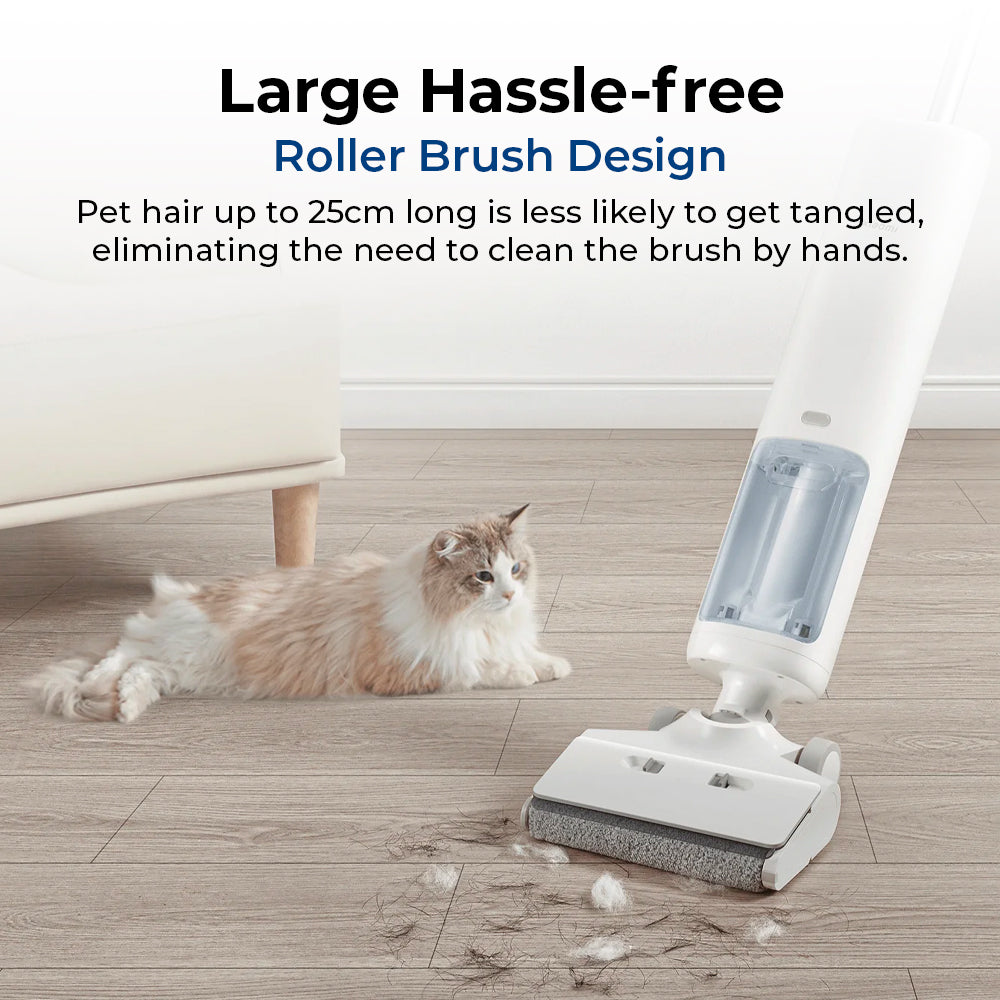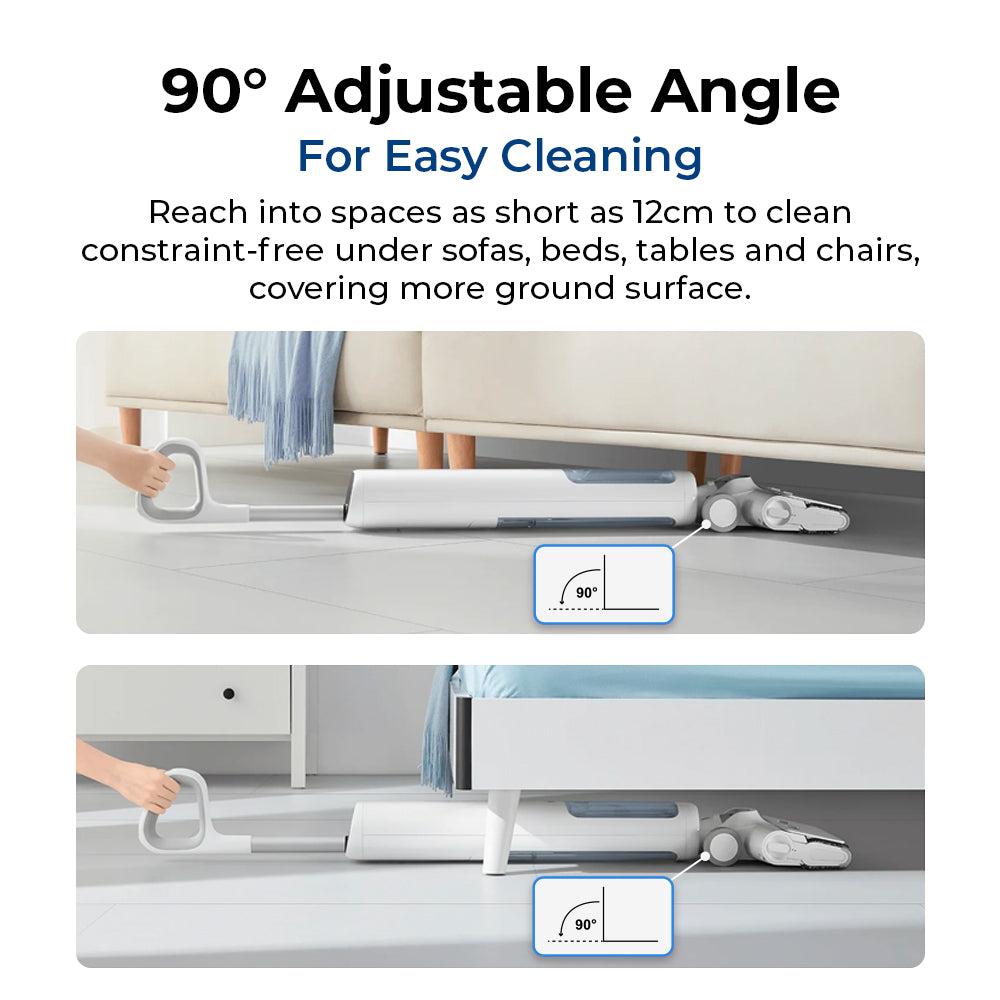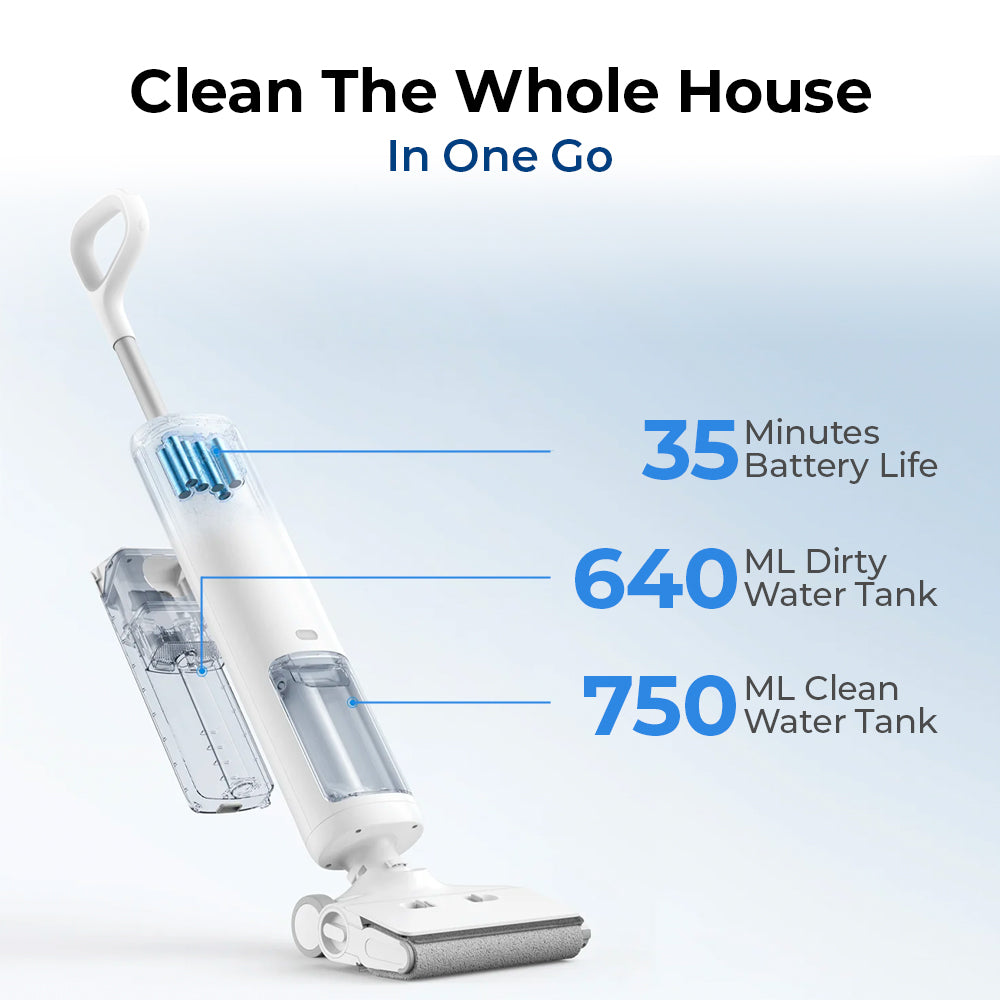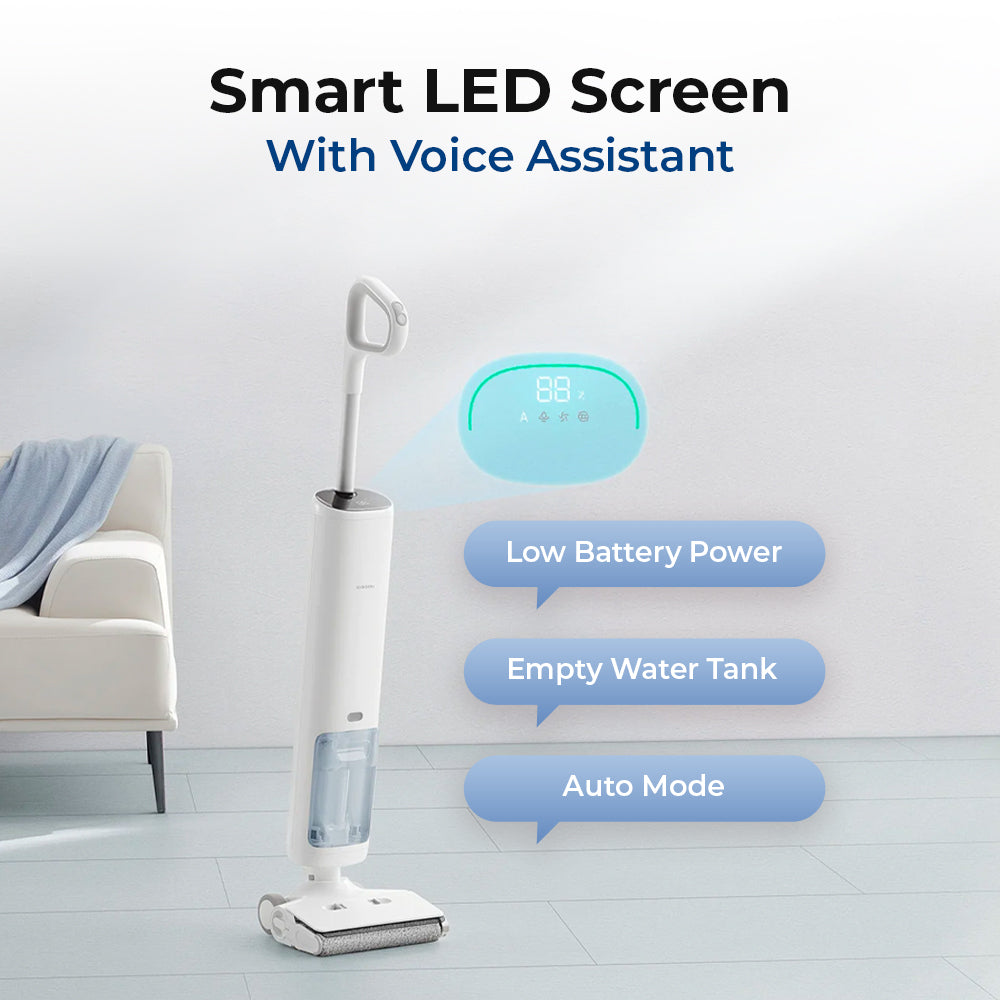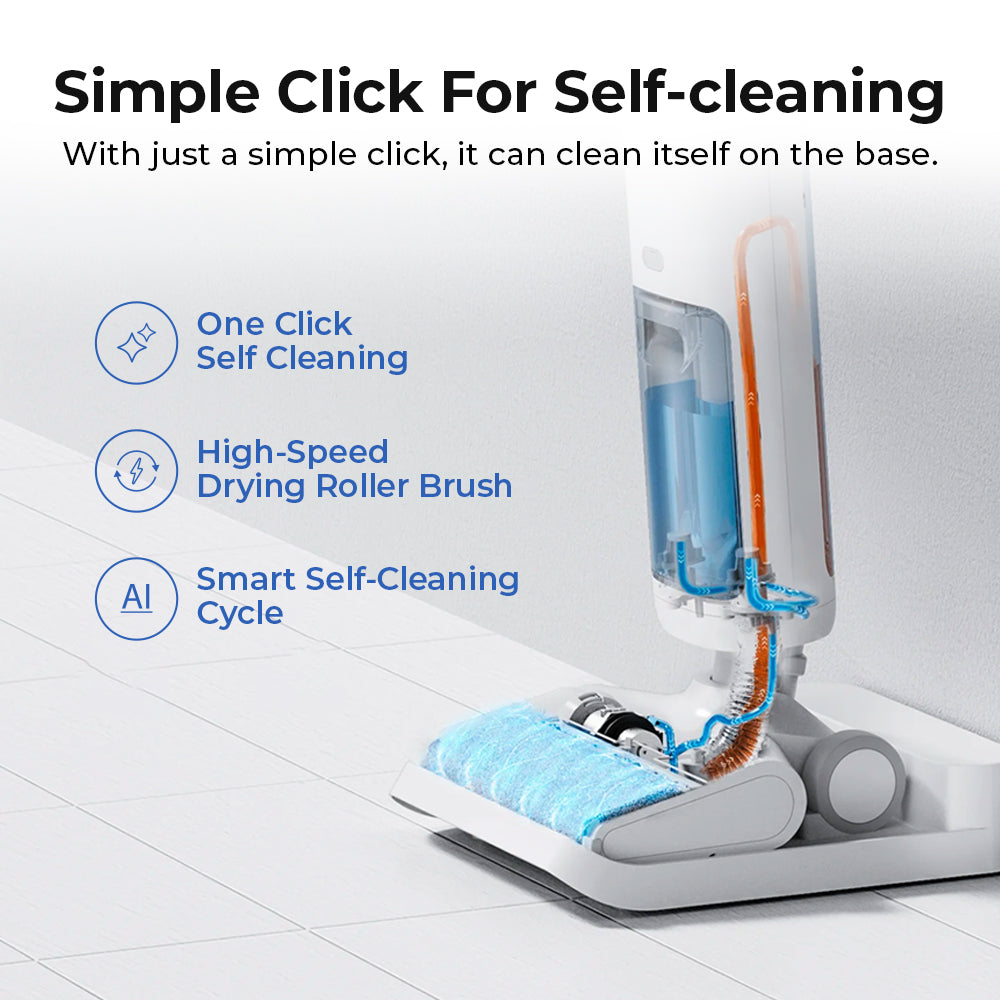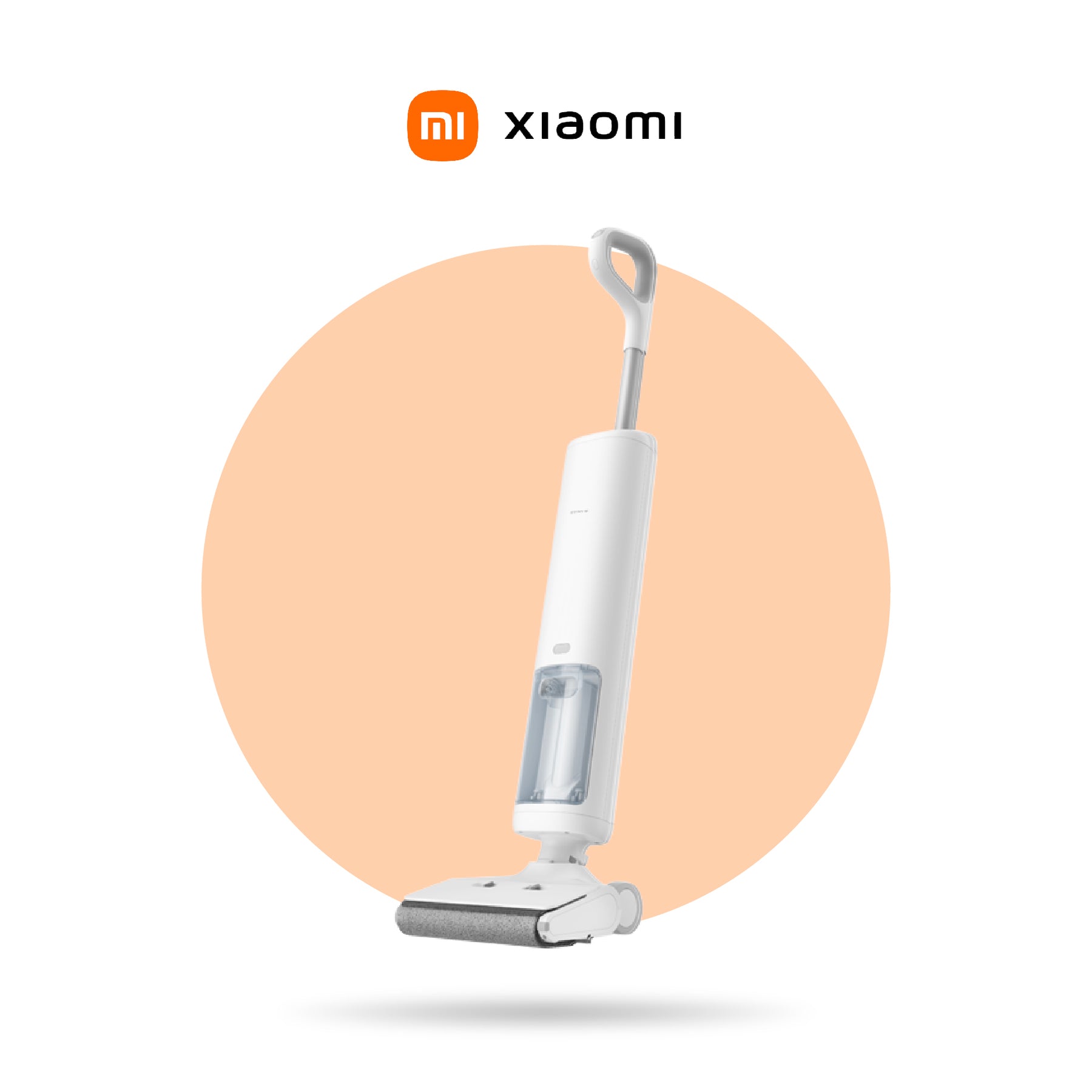 Xiaomi Truclean W10 Pro Wet Dry 3 In 1 Vacuum Cleaner
HIGHLIGHTS

【3-in-1 Cleaning Functions】Vacuums, mops and cleans the floor all at once, leaving the floor looking fresh and shiny after just one go.

 

【90°Adjustable Angle For Easy Cleaning】Reach into spaces as short as 12cm to clean constraint-free under sofas, beds, tables and chairs, covering more ground surface.

 

【Eliminate The Need To Clean The Brush By Hand】The increased circumference of the large hassle-free roller brush means that pet hair up to 25cm* long is less likely to get tangled.

 

【Innovative Vacuum Head Design For Corners & Edges】The front and sides of the roller brush slide right up against the wall for a seamless, thorough clean along edges and in corners.

 

【Up to 35 Mins Of Use On A Single Charge】Clean the whole house in one go with a battery with a rated capacity of 3700mAh and 35 minutes of battery life.

 

【Simple Click For Self-cleaning】With just a simple click, it can clean itself on the base

 

【Intelligent Dirt Detection】In automatic mode, the suction power and water flow are automatically adjusted based on intelligent dirt level detection.

 

【Real-Time LED Screen Display】Get insight to real-time remaining battery, cleanliness and working status.

 

【Easy to Store – Suitable for Small Spaces】It can stand on its own and be put away easily after cleanup.

 
Suction: 13000Pa
3 Modes : Max / Standard / Auto
Clean Water Tank: 850ml
Dirty Water Tank: 600ml
Area Coverage: 280sqm
Noise 78dB
Battery: 5000mAh
Power: 260W
Runtime: 35mins
Charging Time: 4hrs
Size: 111.2 x 27.0 x 19.1 cm
Weight: 5.1kg
1 x Dyad Vacuum Cleaner
1 x Handle
1 x Charging Dock
1 x Power Adapter
1 x Filter
1 x Maintenance Brush
1 x User Manual