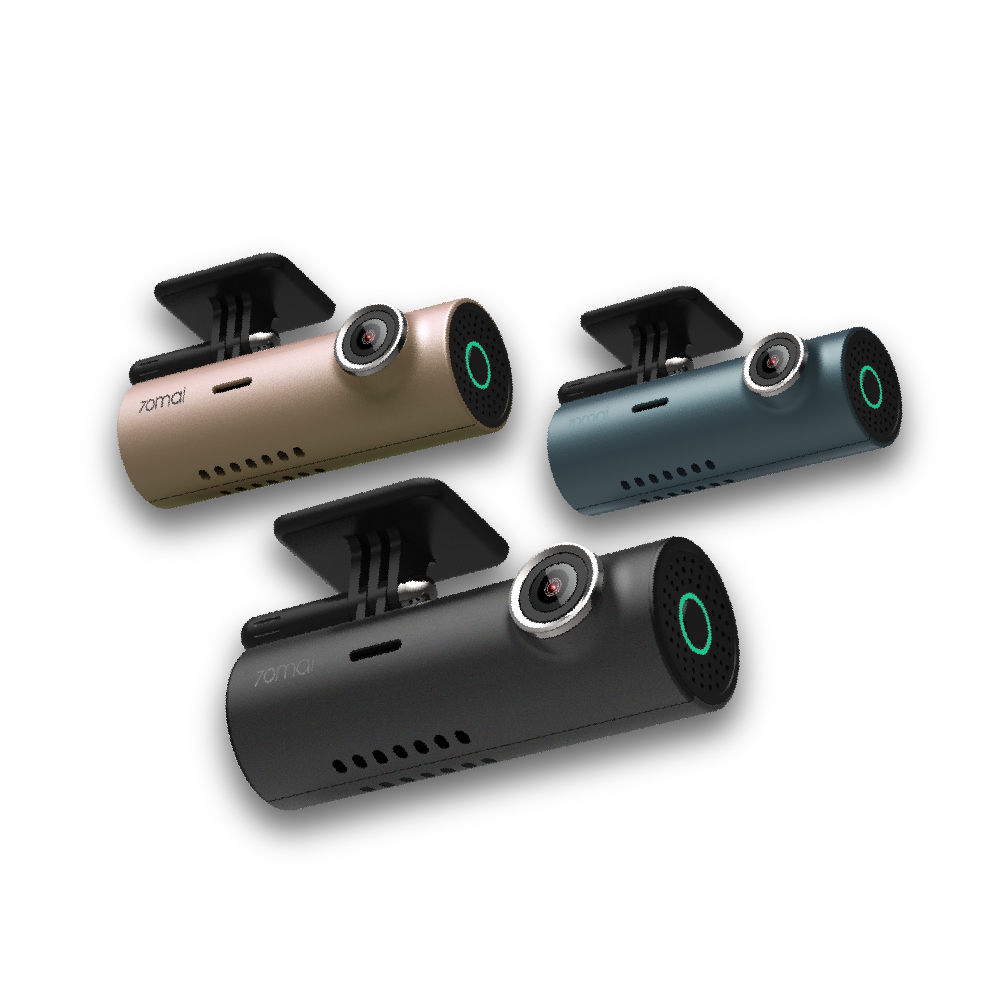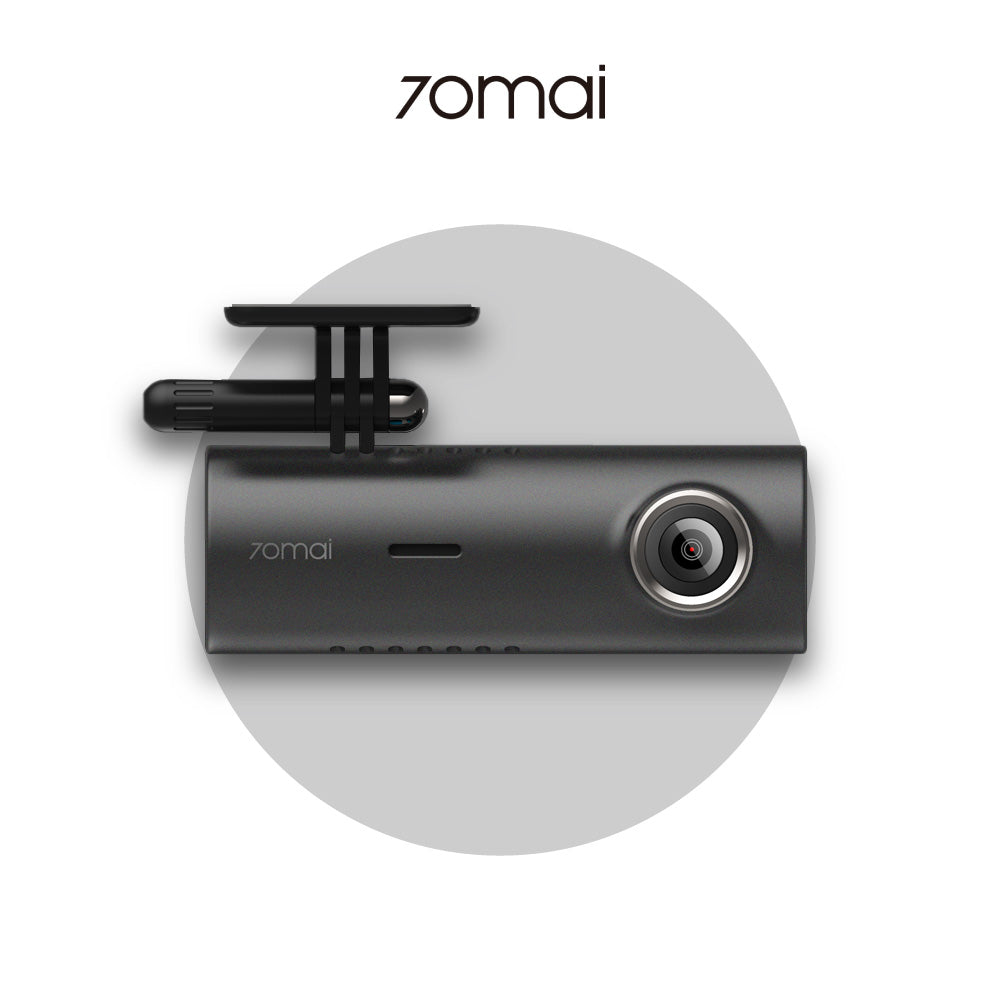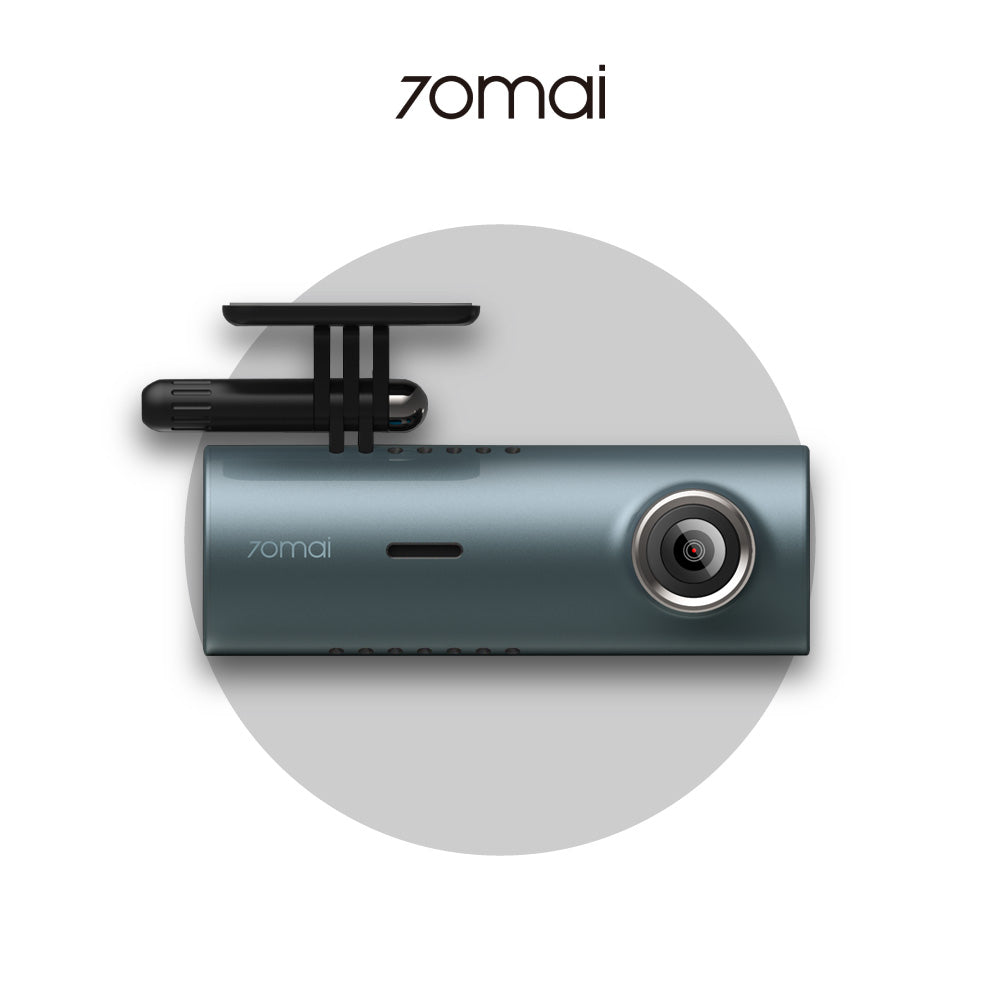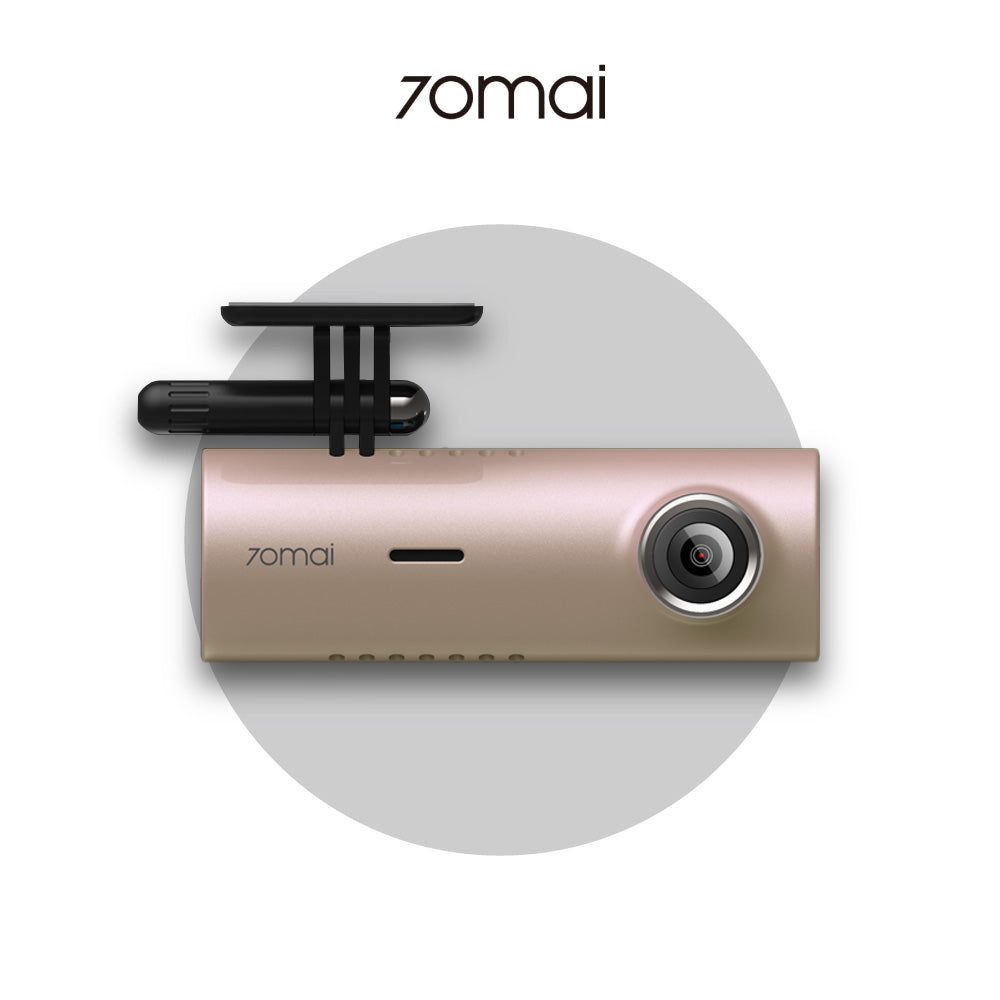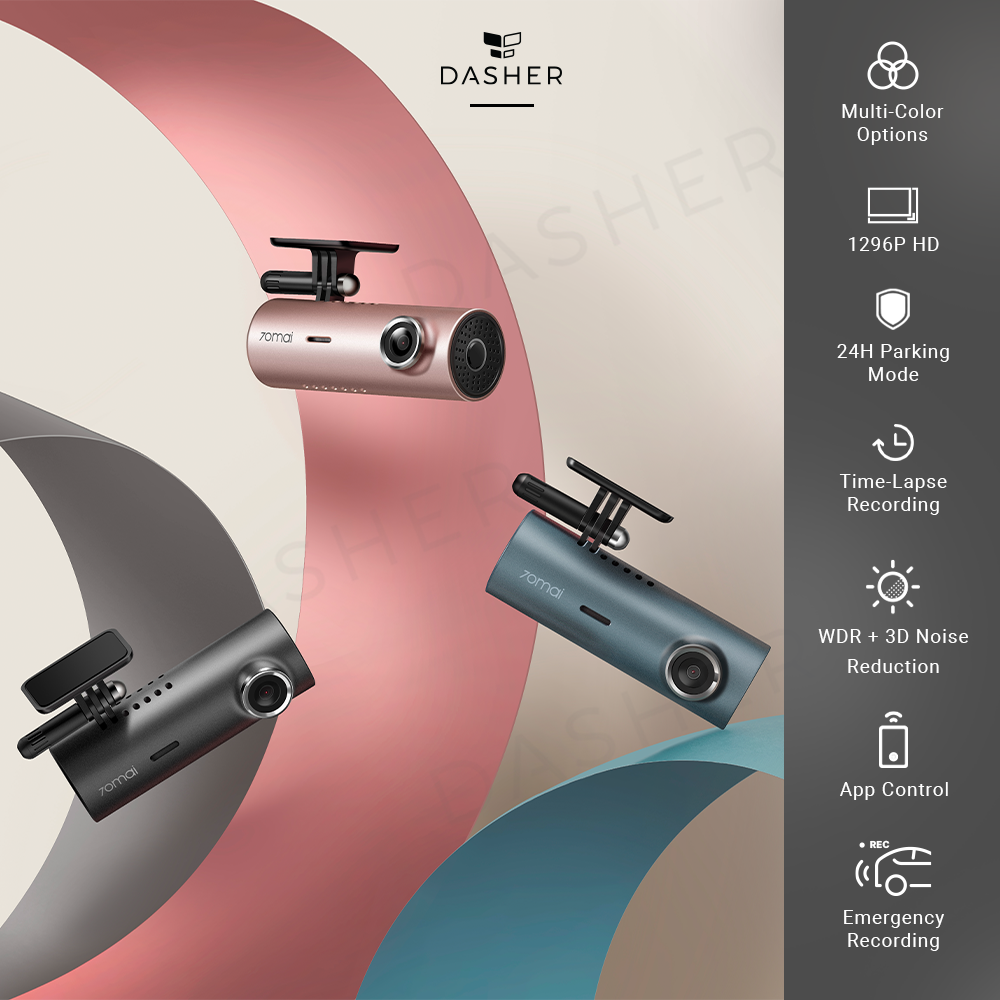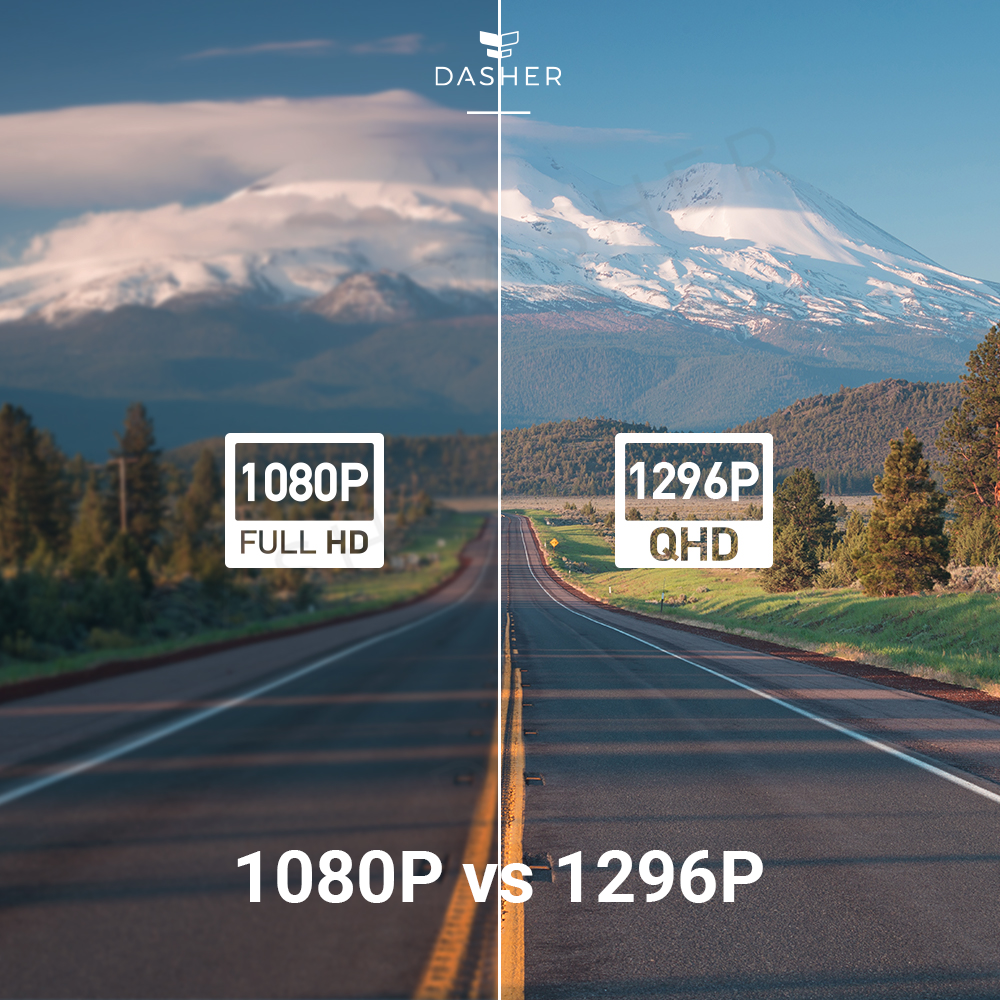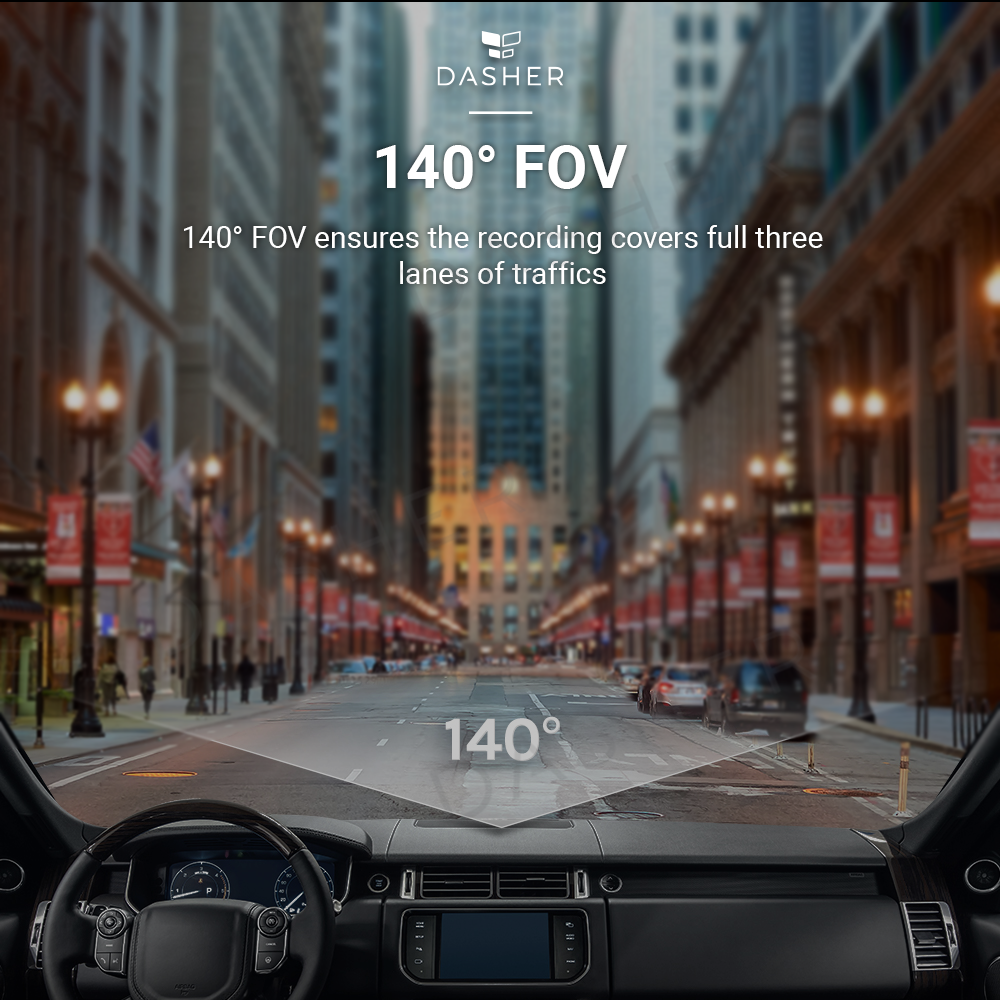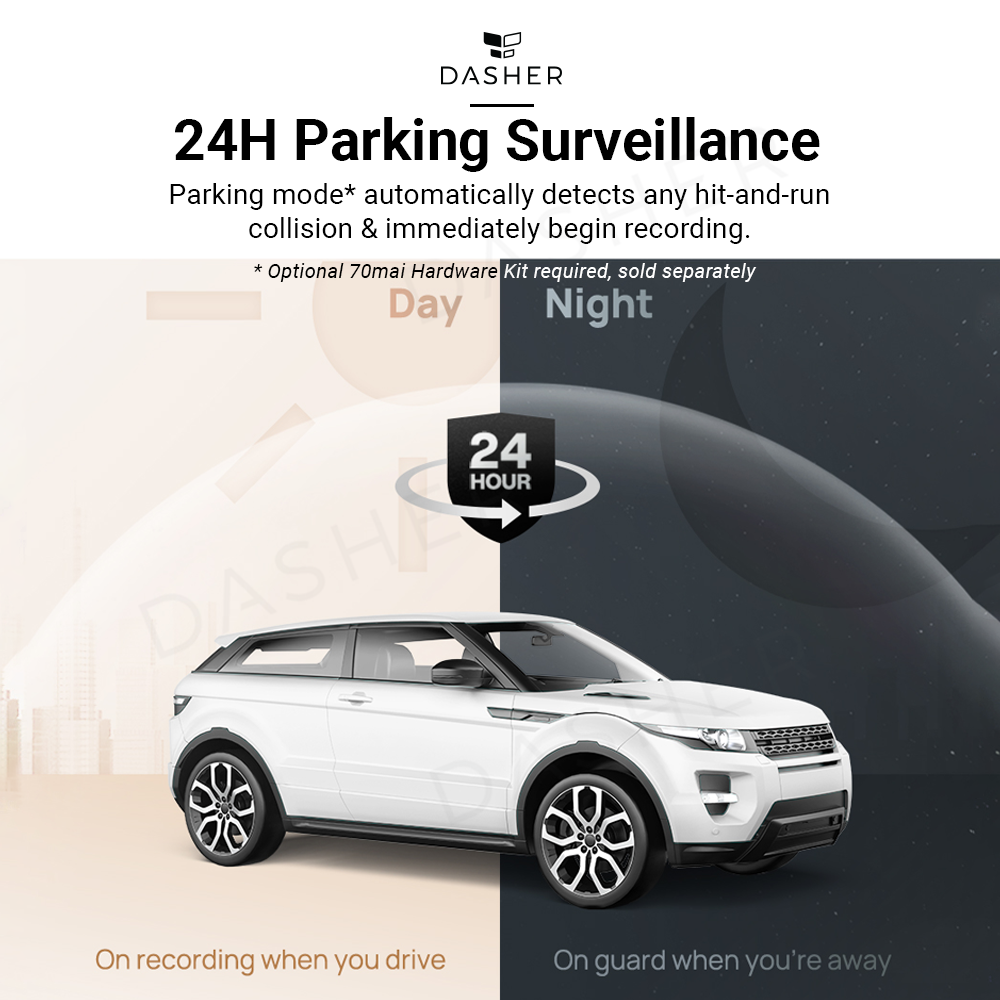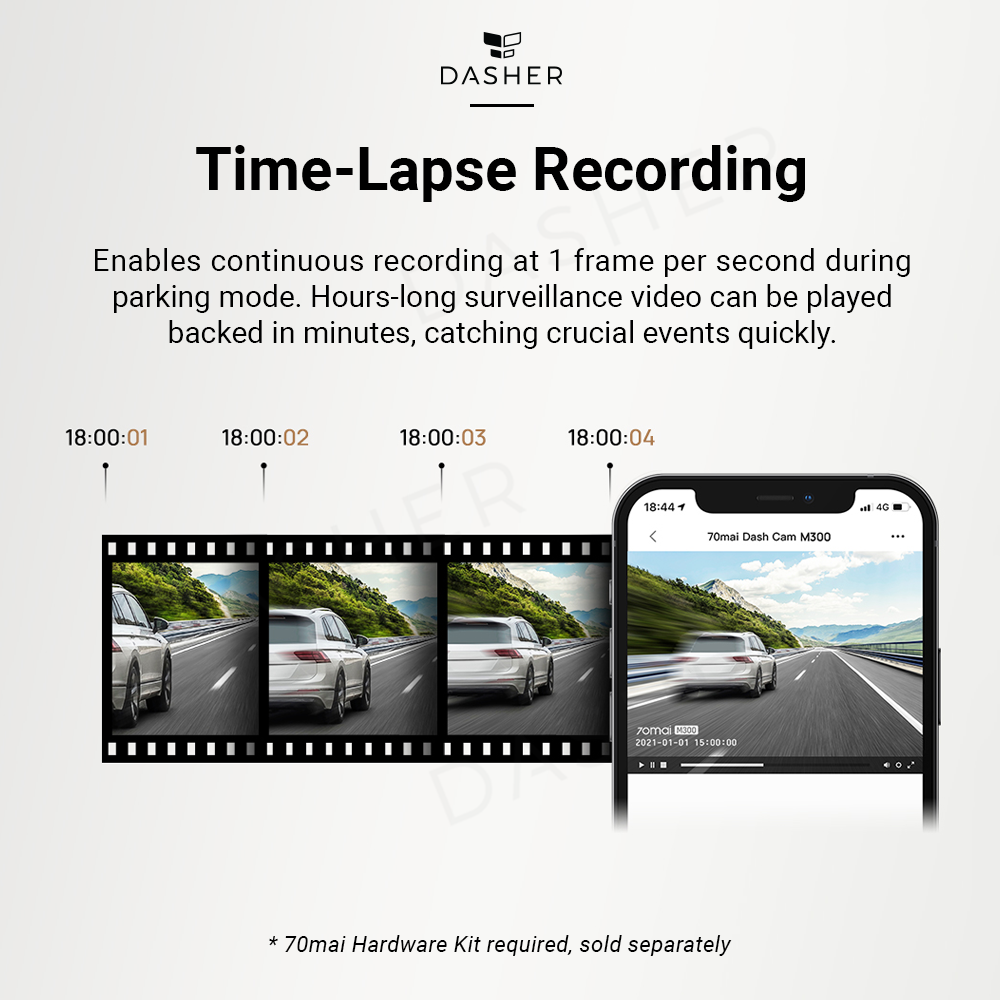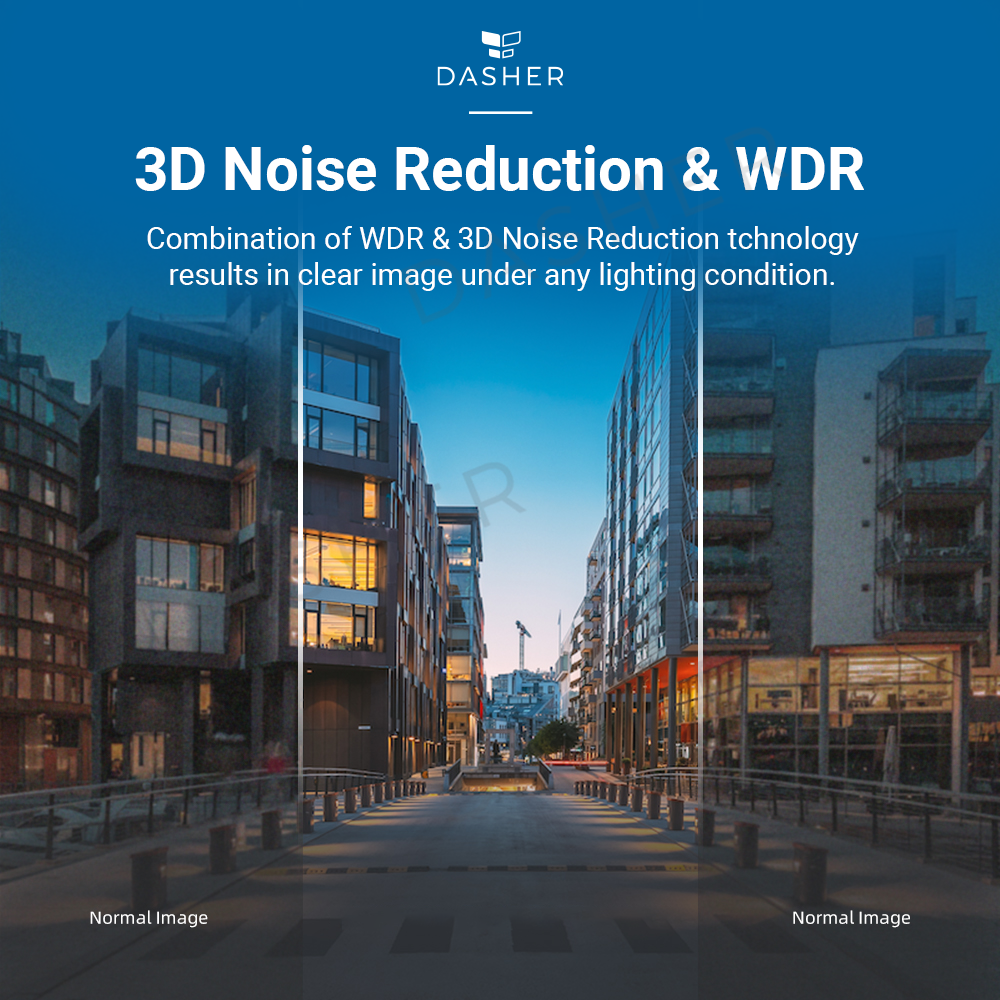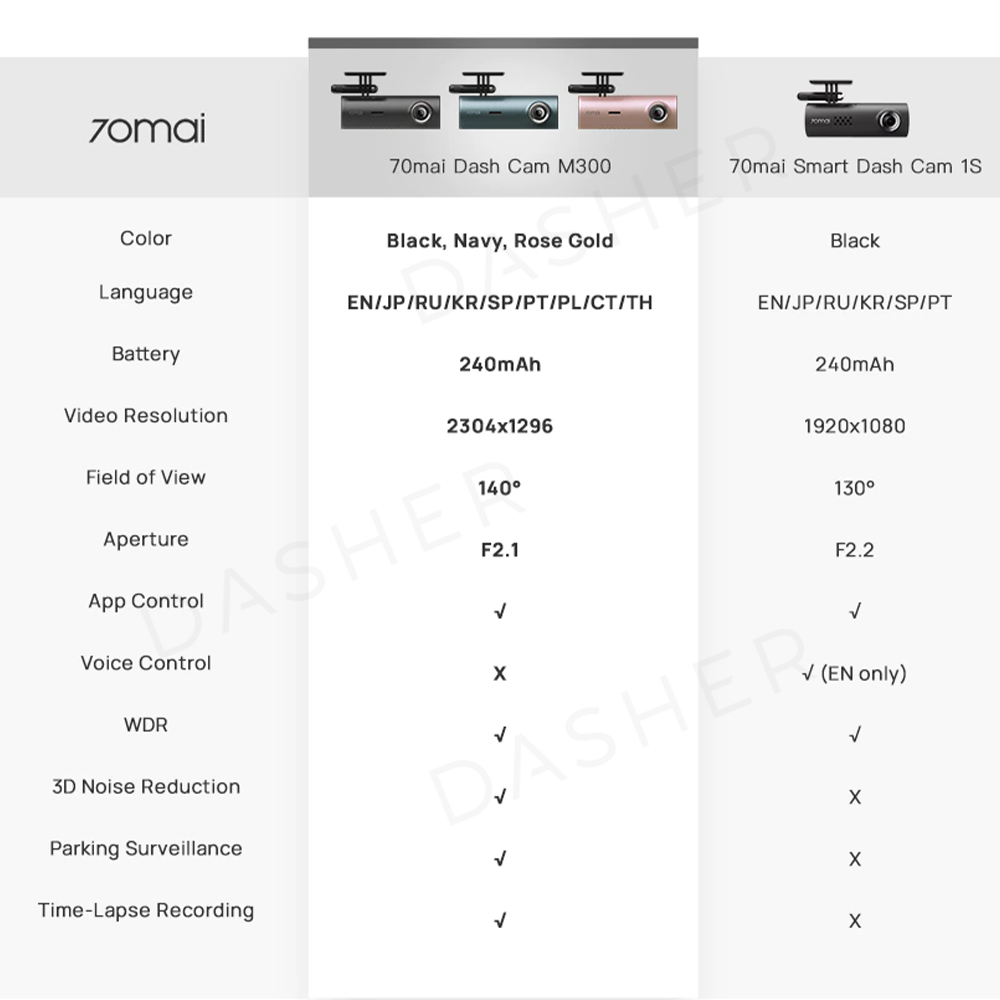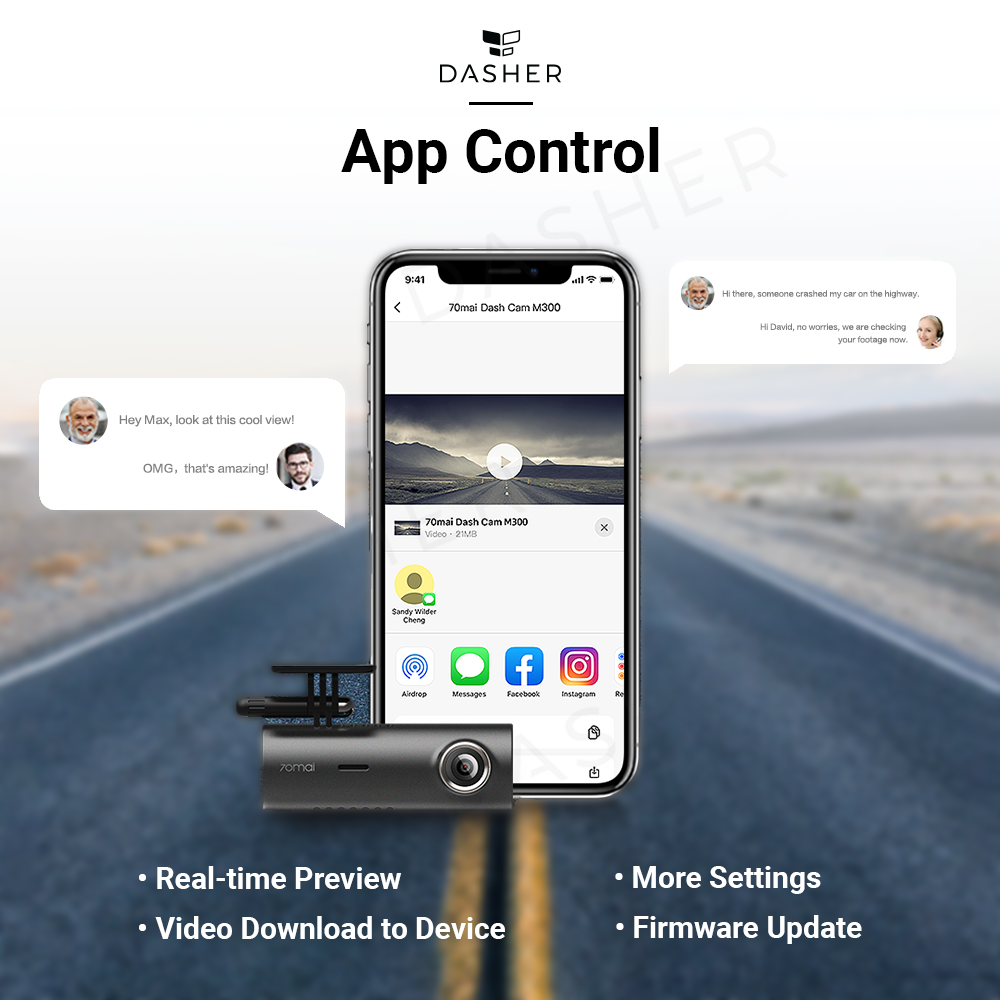 70mai M300 Car Recorder Dash Cam
The successor to 70mai 1S, M300 is now here !!

HIGHLIGHTS:

⚫ Sandisk Warranty Reminder ⚫ Remember to keep the SD Card original packaging for warranty claim purposes
【Ready Stock + 18 Months Warranty】⛴ Ship from Selangor, Malaysia.
【Multi-colors Options】Aesthetic is important, now you can choose the best dashcam color best fit for your awesome car.
【1296P】The successor to 70mai 1S. 70mai M300 records at 2304 x 1296P, which is 1.5x higher resolution than 1080P.
【140° FOV】140° FOV ensures the recording covers full three lanes of traffics.
【24H Parking Surveillance*】Parking Mode is automatically activated, detect any hit-and-run collision & immediately begin recording.
【Time-lapse Recording*】Enables continuous recording at 1 frame per second during parking mode. Hours-long surveillance video can be played backed in minutes, catching crucial events quickly. 
【WDR & 3D Noise Reduction】Combination of WDR & 3D Noise Reduction technology results in clear image under any lighting condition.
【App Control】Easily access and view footage directly via apps
【Loop Recording & Evidence Protection】loop and stores it locally on a Micro SD memory card, safely secured from overwriting.
* 70mai Hardware Kit required, sold separately
Brand: 70mai
Model: M300
Video Resolution: 2304 x 1296
Aperture: F2.1
FOV: 140°
Input: 5V 1.5A
Power supply: Car Cigarette Lighter
Battery Capacity: 240mAh
1 x 70mai Dashcam M300
1 x Power Cord (3.5m)
1 x Car Charger
2 x Electrostatic Sticker
2 x Adhesive Sticker (1 pre-applied to the mount)
1 x User Manual
[Free gift] 10 x Adhesive car cord fixed clips
Beli dashcam ni utk my dad. Dah pasang so far okey. Actually boleh pasang sendiri. Agak mudah pemasangannya. Beli model ni sb tgk feedback okey dan pic clear dan harga berpatutan. Mayb next time i akan purchased yg lain model pulak.
Cost effective dashcam
With all the road accidents, near misses and even road rage, I needed a dashcam installed. M300 is very affordable and does a more than decent job making good video recording. Installation took only 15 minutes without the hardwire kit.